A guest post by Erin Hewitt, Certified Postpartum Doula & author of The Postpartum Workbook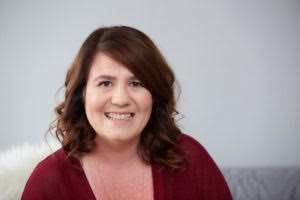 According to Postpartum Progress "postpartum depression is the most common complication of childbirth, putting American families at risk each and every year." If you stop to think about how our society functions daily, this fact does not surprise me. Our society is constantly busy doing tasks, house chores, and work. Slowing down and taking time off is unheard of.
In different cultures around the world, women are waited on hand and foot, do not leave their beds for 40 days, sip on broths and are delivered warm and nutritious food daily. In these cultures, postpartum depression and illnesses are rarely witnessed.
New moms need to slow down and take a breath.
We spend much of the three trimesters of pregnancy planning for birth and the fourth trimester (the postpartum period) is forgotten. It is important to create a plan for this period of time as well. If planned accordingly and women dedicate their time to healing and rest during their postpartum period, it provides faster healing and reduces the chances of depression.
While creating your postpartum plan, mapping out a schedule of when you will need assistance should be a priority. Taking into account when your partner is on paternity leave when your in-laws will be in town, and so on. Create a schedule day by day, then fill in the gaps with reliable and trustworthy friends and families or a postpartum doula. 
It all can be a bit overwhelming. Just like with creating a birth plan you hire a birth doula. The same thing goes with creating a postpartum plan, hire a postpartum doula. She is able to bring up scenarios and suggestions you may not have thought of. She can help you figure out who will make and deliver your healthy meals and is loaded with resources to point you in the right direction if something comes up. She will also physically be there during your postpartum period.
After you give birth the first days and weeks are crucial for you and your baby. Your body needs to recover from doing something incredible and your newborn needs to adapt outside of the womb. A postpartum doula cares for you, educates and helps you around the house while you heal and bond with your baby. She will allow you to sleep, shower, offer you nutritious and healing foods while answering your questions about your newborn or what may be going on with your body.
Just like no birth is the same, no postpartum period is the same. Her ultimate focus is to nurture and care for you, the new mother, while you heal and become more confident in your new motherhood role to one, two or more children. There is no way to predict what you and your family will need during the postpartum period, so they are flexible and accommodate your needs.
Allow your postpartum period to be a time for you to recover and to get to know the little life you just brought into this world. I promise you, if you do a little planning and allow someone to help you, you will be healthy and confident to take on the world in your own time.
I have created The Postpartum Workbook to help guide expecting moms and families in planning their postpartum period. This workbook brings up scenarios many expecting families have not thought of, places to take notes, gather details on postpartum support groups, lactation consultants, and more. 
About 
Erin Huiatt is a wife and mother from the Midwest. She is a Certified Postpartum Doula through CAPPA (Childbirth and Postpartum Professional Association). She became certified in January of 2017 but has been working with families since late 2015. She is the mother of two, a wife, and knows the struggles as a postpartum mom.  She is a trusted and reliable source within her community and is passionate about being a support system for women after birth!After reading several books about the postpartum period in other countries and helping new mothers, she realized that America needs to do things differently. In April 2018 she published her very first book, The Postpartum Plan Workbook. This workbook guides expecting mothers and families in creating a postpartum plan BEFORE the baby arrives.
*Erin's workbook really helped me think about the importance of my postpartum experience this third pregnancy. So I could plan & get the help and support from family, friends, and lactation consultant that I needed to set me up for success. I learned to slow down, to rest well, that it is ok to ask for help when I need it, that way I can confidently care for and nurse my baby.
Are you pregnant and need some help packing your hospital bag? Find out what you REALLY need?!