I wanted to share what items you really need to take with you to the hospital to deliver your baby. This is my third time around, and I have learned a thing or two along the way…so I wanted to share this info with you, to help make your experience low stress, and as easy as possible, whether your a first time mama, or this is your 2nd, 3rd or 4th baby!
Keep it simple.
You really never need as much as you think! But as a nesting, very pregnant mama, it is easy to want to pack and take all the things. Here is a list of the necessities that will get you through labor/delivery, and your hospital stay…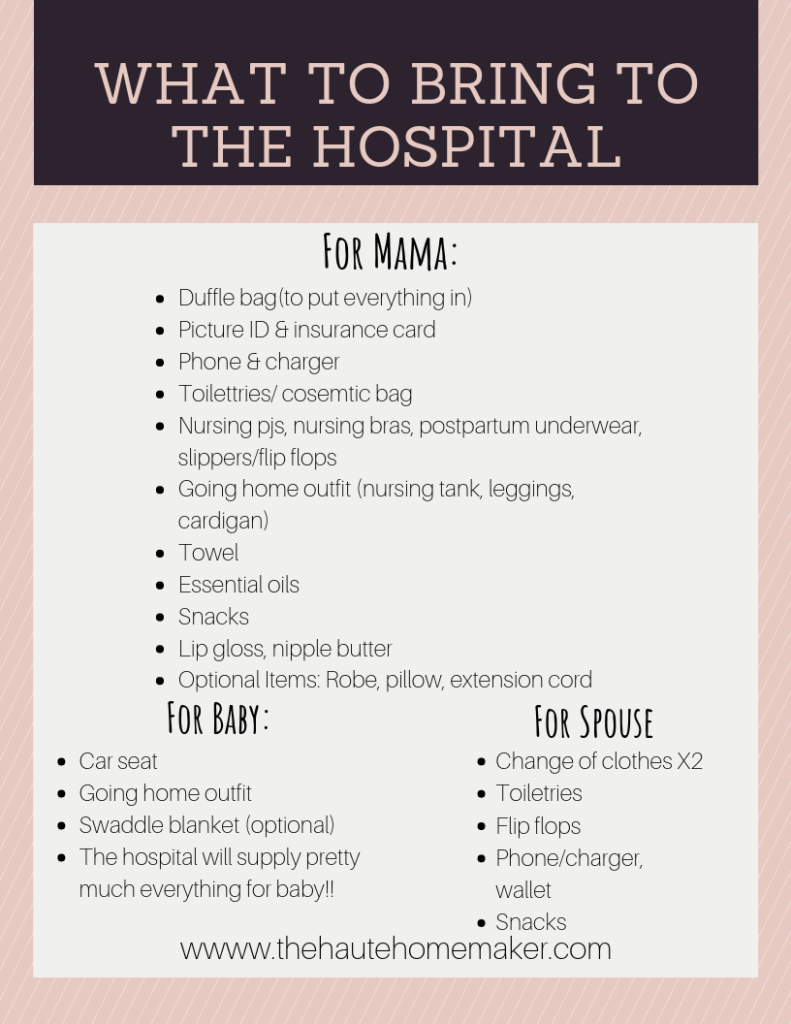 An easy duffle/tote like this is best to keep all your things together & easily grab when it's time to head to the hospital.
Keep it cozy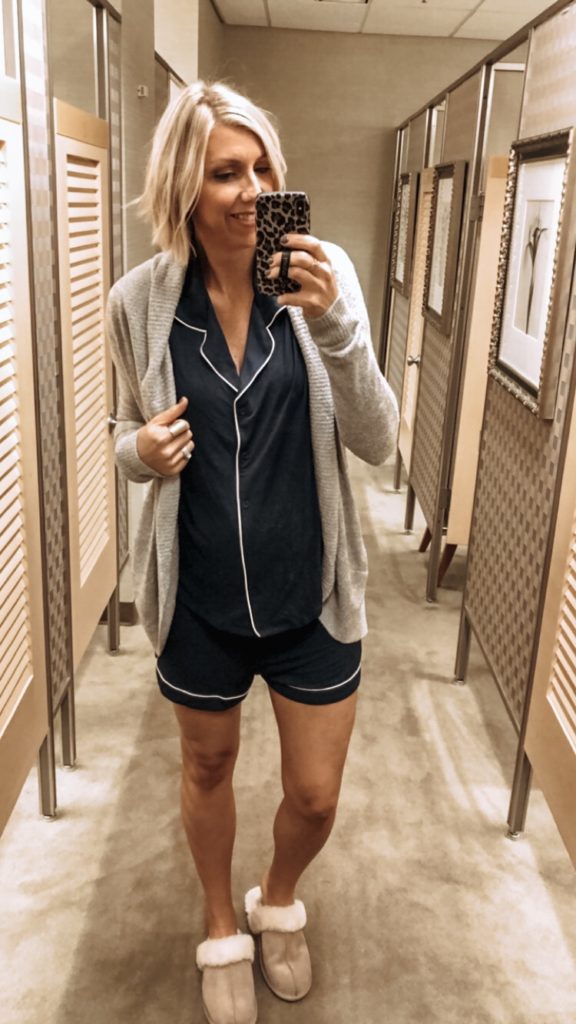 This cardigan is amazing to bring as something soft to wrap up in (I'm always cold in the hospital). Not to mention the perfect layer postpartum with a nursing tank & leggings. Slippers from home always make me feel more comfortable!
Nursing Pj's: After labor all I want to do is be in my comfy cozy pj's. These are the best, & very easy to nurse in. I like to slip in 2 pairs (just in case) to change into. Here are a few other great options…

Nursing tank & nursing bra: These are essential to easily start nursing & to stay comfortable. These tanks are great & I love the longer length. These nursing bras are the best! I also like to pack 2 of each just in case.
Postpartum undies: These are perfect & comfortable. But honestly expect to be wearing the mesh panties & pads they give you at the hospital for at least the the first few days (these are actually really comfortable). But having comfy panties ready for postpartum is key as you heal.
Nipple cream I love this organic brand. Definitely a must for nursing.
I like to throw in a few healthy/ protein packed snacks for myself & my husband…These GF ones are my favorite! I also love to have a bag of almonds/cashews with me as easy protein to snack on.
A cozy robe: this is an extra thing to pack, and not totally necessary. But it is sooo comfy and I love wrapping up in it with my baby & snuggling! I always get cold in hospitals so having something warm & cozy to wrap up in feels a little bit like home.
Going home outfit: These leggings are the best! Paired with a nursing tank & cardigan.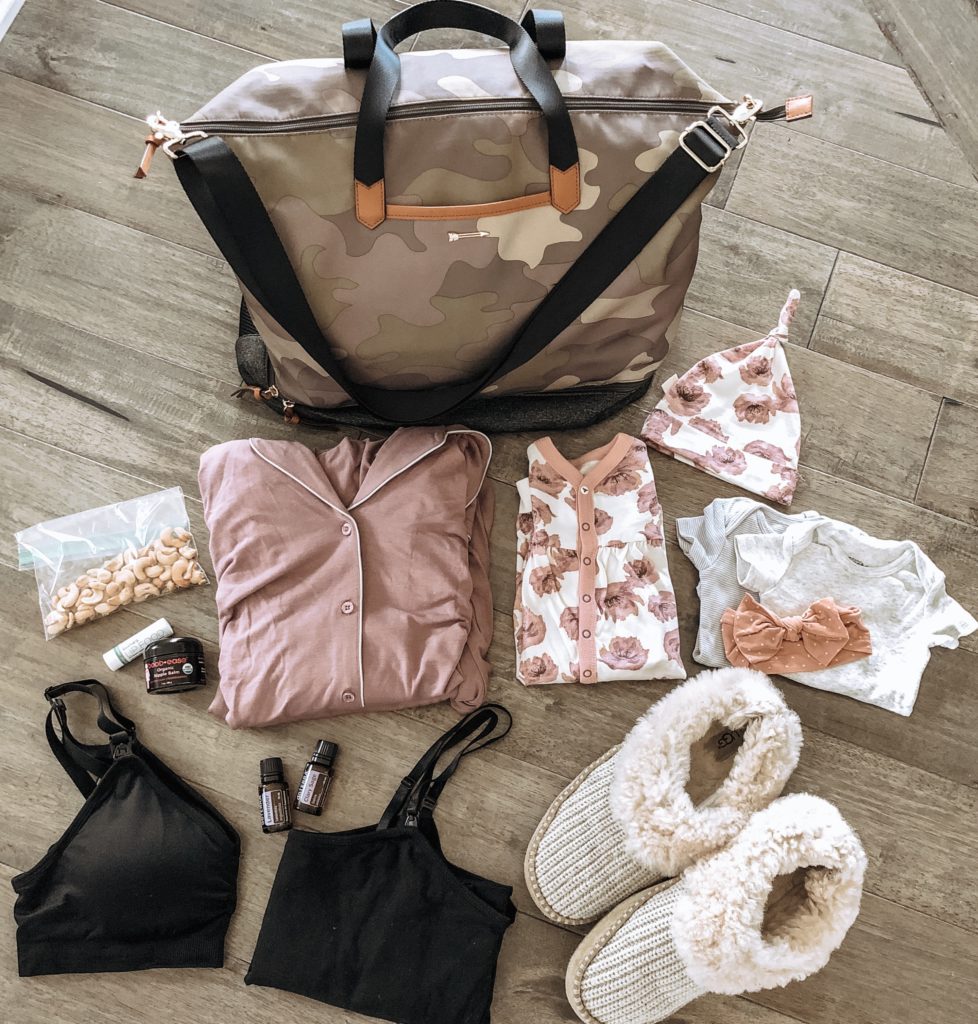 I hope this helps you as you prepare to welcome your little one into the world soon. For more easy style tips to dress your bump follow me over on Instagram as I share outfit ideas & essentials for 3rd trimester, postpartum & nursing friendly wardrobe must-have's.
XO, Sarah