With how many fruits and vegetables we eat, I am always buying fruit and veggie wash from the store at $6 a pop. Well I'm saying no more! So I am sharing how to make your own fruit and veggie wash. It's super simple to make at home and will save you money in the long run.
DIY Fruit & Veggie Wash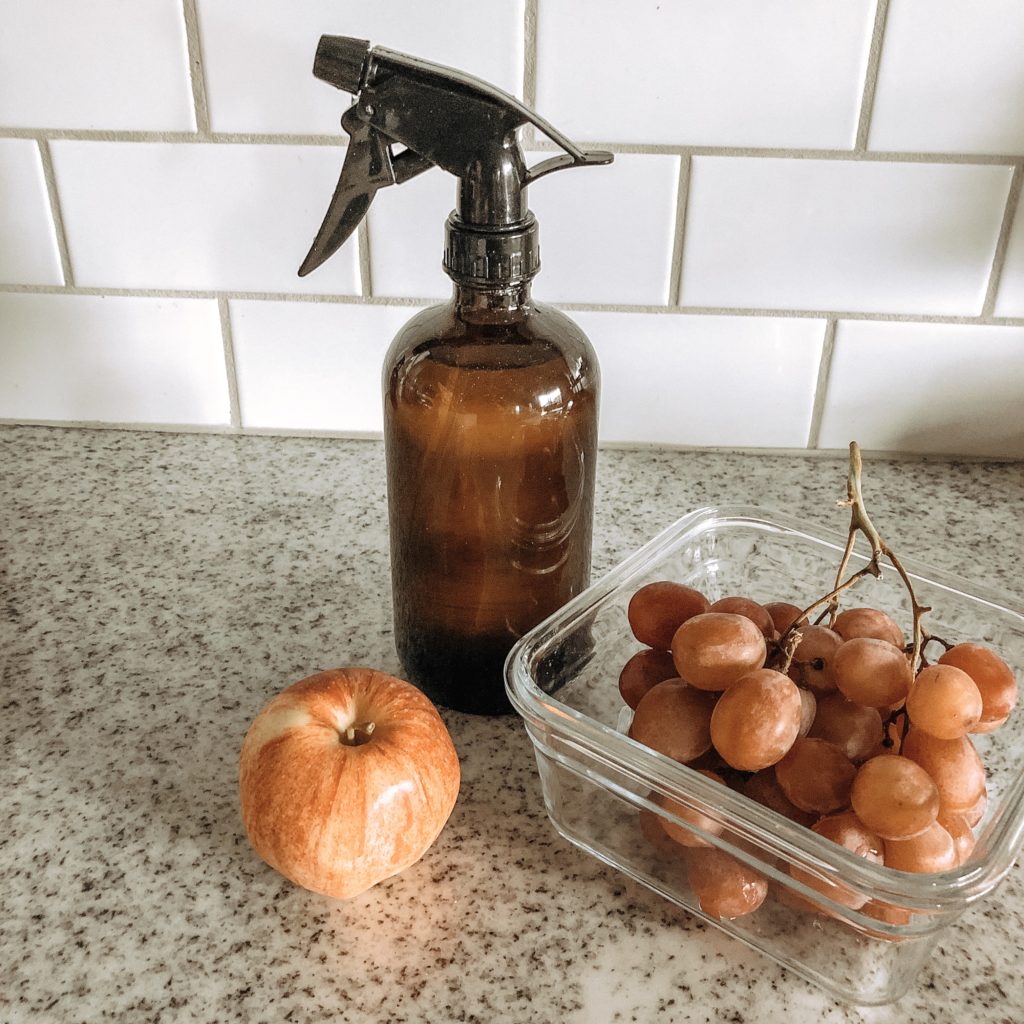 Here is what you will need: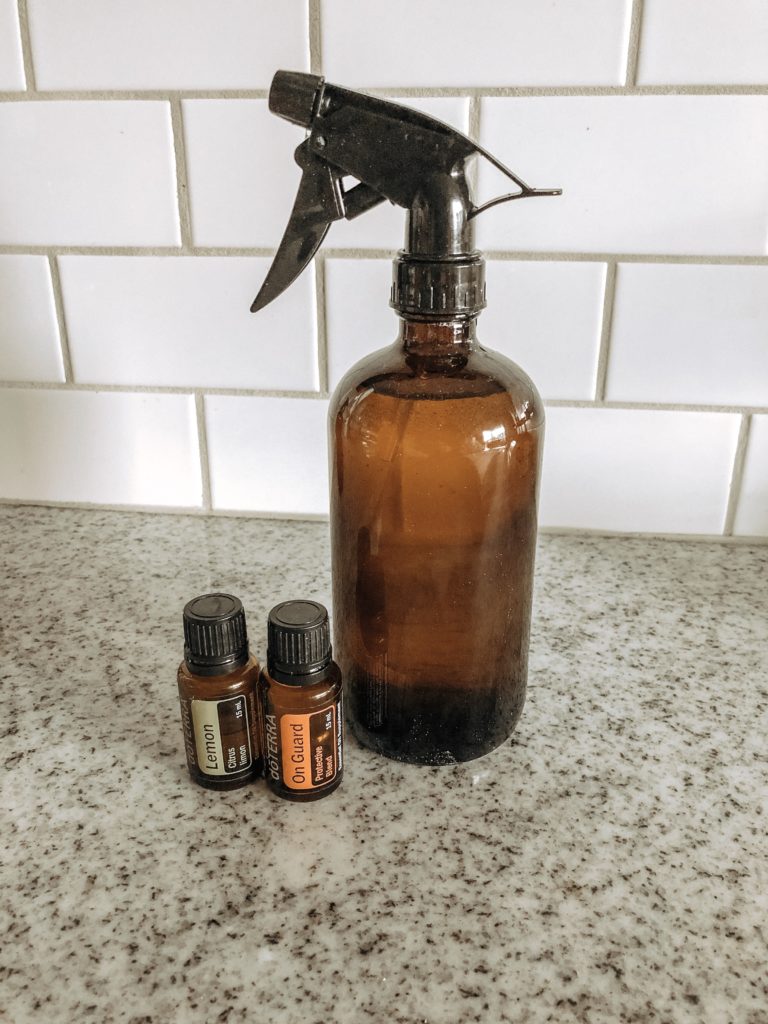 Fill your glass spray bottle 1/4 of the way with white vinegar
Add 5 drops of On Guard or Theives essential oil
Add 5 drops of Lemon essential oil
Add 1 tsp of baking soda
Fill the rest of the bottle with distilled water
Shake it all up and spray any fruits, or veggies that need washing. It is literally that easy.
Speaking of washing…do you know about the dirty dozen? This is the list of fruits and veggies that are found to have the highest amount of pesticide residue, so I ALWAYS make sure to wash them really well (organic or not), before we eat them. Regardless of what is on this list, I like to wash ALL my fresh produce before we eat them, since they are handled by so many people/things before they come home with you!
Dirty Dozen
Strawberries
Spinach
Kale
Nectarines
Apples
Grapes
Peaches
Cherries
Pears
Tomatoes
Celery
Potatoes
Now you can easily wash and enjoy all your produce with safe & simple ingredients in your fruit/veggie wash!
For more easy recipes, and clean living tips make sure you are following me on Instagram. I would love to interact with you over there via DM and through stories 🙂
Thank you for stopping by!
XO, Sarah