Do you feel like every time you walk into your closet you have a ton of clothes, but can never find anything to wear? I used to struggle from this exact problem myself. Being a stylist, blogger, and wardrobe consultant, you would think I would be immune to a problem like this. Wrong! Being in the fashion industry I often feel the need to consume "all the things" each season to stay current and relevant, but that would lead to a closet full of random pieces that didn't necessarily function as wardrobe, more like a hodgepodge of stuff that created chaos and confusion every-time I set foot in my closet.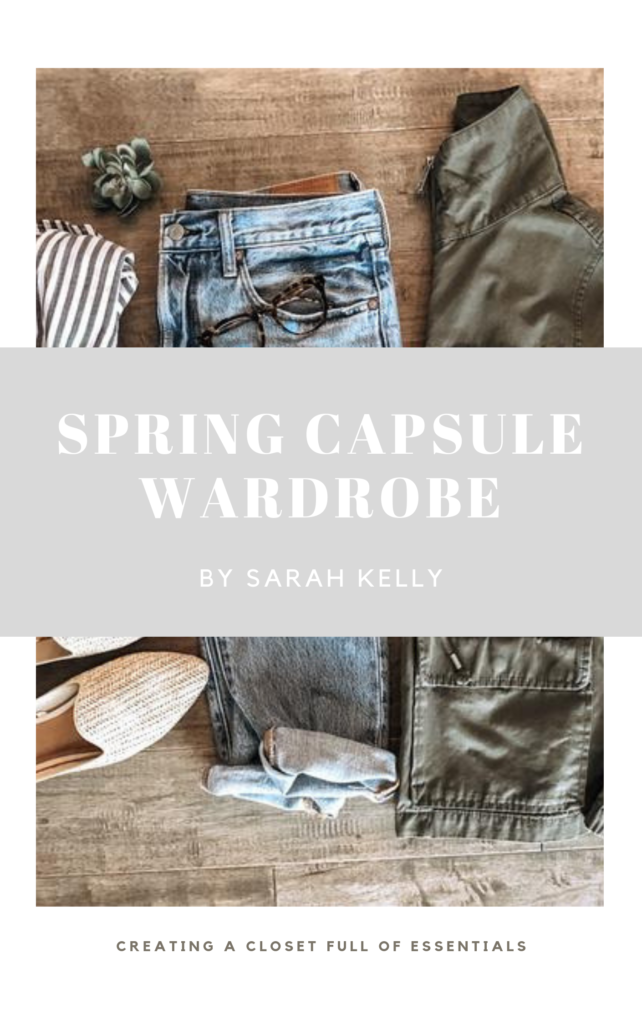 So 3 1/2 years ago I decided I had enough of the clutter, and decided to try a capsule wardrobe. In case you are not familiar with what exactly a capsule wardrobe is, it's a set number of clothes that can mix and match with one another to create many outfits. Typically, you wear a capsule wardrobe for 3 months (each season), then at the end of those 3 months, you update your capsule for the next season. It is mostly made up of basics and classic pieces that are not super "trendy", thus being able to mix and match them with everything in your wardrobe. 
I loved this idea of having less stuff in my closet, making it easier to get dressed each day, and not having to buy a lot with each new season. So many times I would give away pieces in my closet that had only been worn a few times, or never, making it clear to me that I was not buying pieces that I truly loved and wore all the time. 
Creating a capsule wardrobe meant taking the time plan what to add to my closet each season (spring, summer, fall, winter), then purposefully shop for the best fitting, best quality pieces, that I really loved, and only adding those pieces to my a wardrobe. No longer having the shopping philosophy that just because it is on sale, I should buy it! Does this sound like you? Can you relate to my story?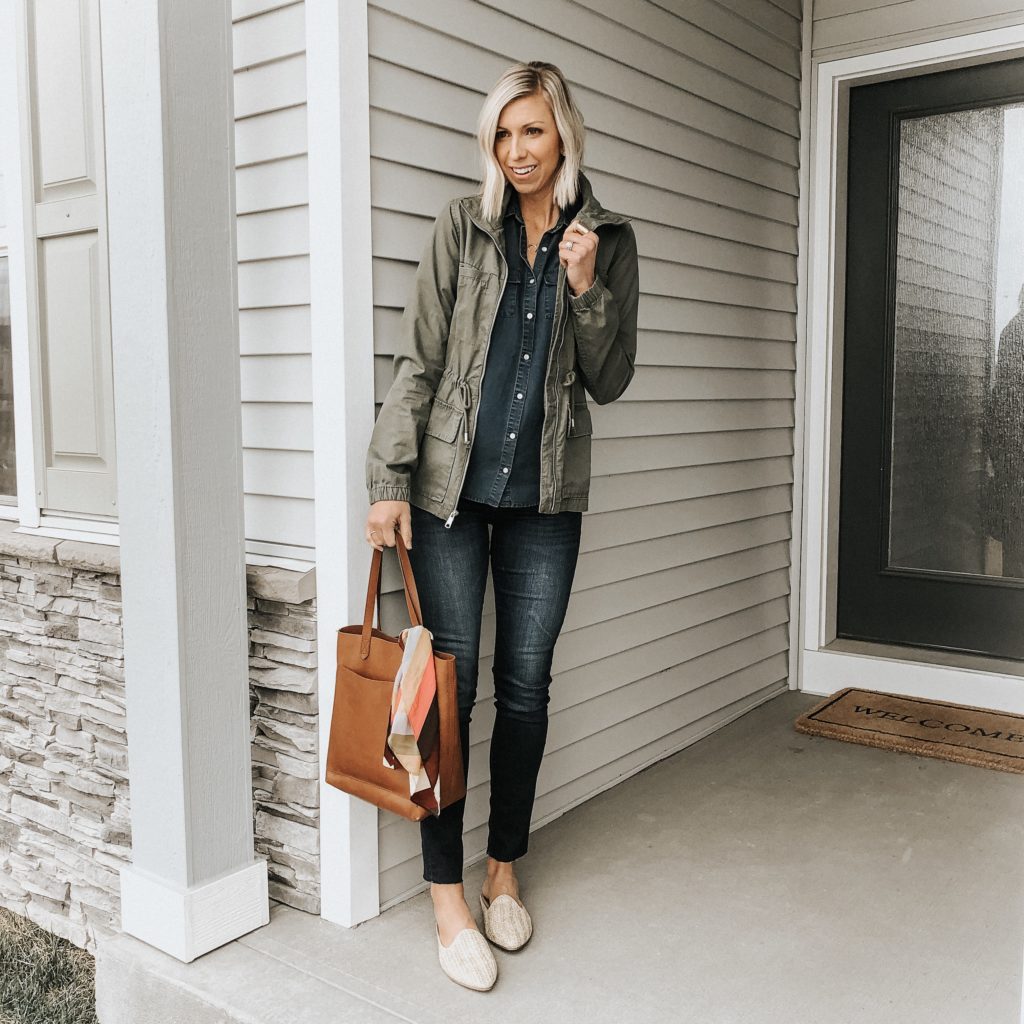 Over the past 3 1/2 years of my journey to find contentment in my wardrobe, I have been blogging and teaching women, just like you how to cultivate their own capsule wardrobe. Helping them to live more intentionally, to stress less getting dressed each day, and also saving lots of money by shopping smarter.  
Do you love the idea of a capsule wardrobe but just do not know where to start? 

Do you want to enjoy getting dressed faster, having many outfits to wear, and have a neat closet filled with pieces you love to wear everyday? Do you want clothes and shoes already picked for you, along with 100 outfit ideas, PLUS a linkable shopping list to help you achieve all of this?   
I am so excited to share the resent release of my Spring Capsule eBook, a comprehensive how-to guide to simplify and curate your own spring capsule! Learn how to turn 30 pieces into 100+ outfits, through an easy to use printable checklist, PLUS 100 outfit pics!  Each outfit photo is linked to several options to directly shop, including budget friendly pieces, splurge worthy pieces, petite, & plus sizes as well.
The pieces I share in this spring capsule are a mix of casual with a few dressier pieces added in. Making it the perfect wardrobe for any woman wanting to save time and money, to get dressed in minutes each day, and feel confidant in what you're wearing for every occasion. This has been a project in the making for over a year. I am so excited to help you cultivate a purposeful wardrobe that you truly love and feel amazing in! 
Here is a sneak peak at some of the outfit ideas from the Spring Capsule…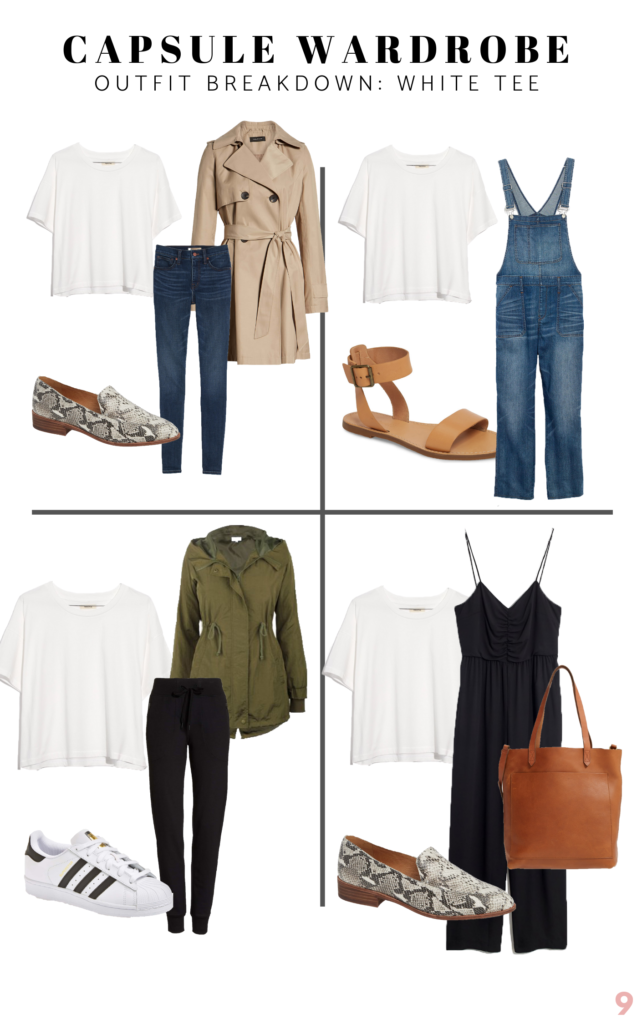 Make sure you're following along on Instagram where I share tons of outfit ideas, and how I am using my spring capsule to get dressed each day!
Let me know in the comments below if you are going to try a spring capsule?!
XO, Sarah