Having a skin care routine is so important for the health of aging age. Especially with all the changes our bodies experience as women through pregnancy, postpartum, (and doing that several times!). And the most important part of my skin care routine is WHAT I am putting on my skin both morning and night. Ensuring that everything I'm applying to my skin is as clean, and non-toxic as it can be.
I have tweaked my clean skin care routine over the past few years, but I have found my groove this past year and I am loving the results, and so is my skin!
What I apply in the morning…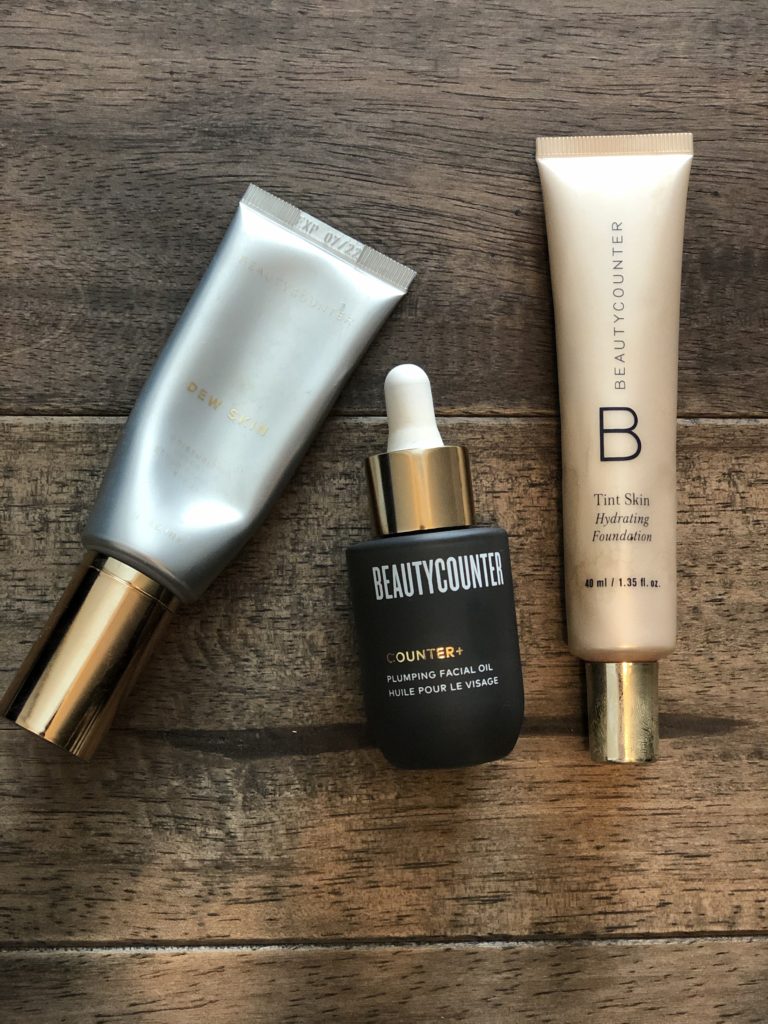 I started skipping washing my face in the morning, and just splashing cool water and gently patting my skin dry before apply my face oil. This helps from stripping the natural oils on your face ( my skin tends to be on dry side) especially during the winter and through pregnancy/postpartum.
The combination of these 3 products helps make my skin glowing, moisturized (without being greasy) and gives me the perfect amount of coverage, and evens out my skin tone for everyday.
Hydration & clean eating is key for better looking skin
I drink upwards of 80-90 ounces of water everyday to fuel my body & hydrate my skin. Also eat a whole food diet (very limited processed foods, and sugars), which includes LOTS of dark green leafy vegetables (think eating a rainbow at each meal), tons of omega's (hemp seeds, chia seeds, flaxseeds), healthy fats, and mostly plant based protein. This balanced and healthful approach to eating has done wonders for my pregnancies/postpartum recovery, aging skin, hormones, metabolism, immunity, and digestion!
Less is best
I try to use the lest amount of products on my skin as possible, with the least amount of ingredients. This helps to make my skincare & makeup routine do-able everyday as a busy mama of 3. I usually have about 10-15 minutes to get ready everyday (in this season of motherhood I'm in), so keeping it simple makes it an attainable goal to achieve daily.
What I Apply at Night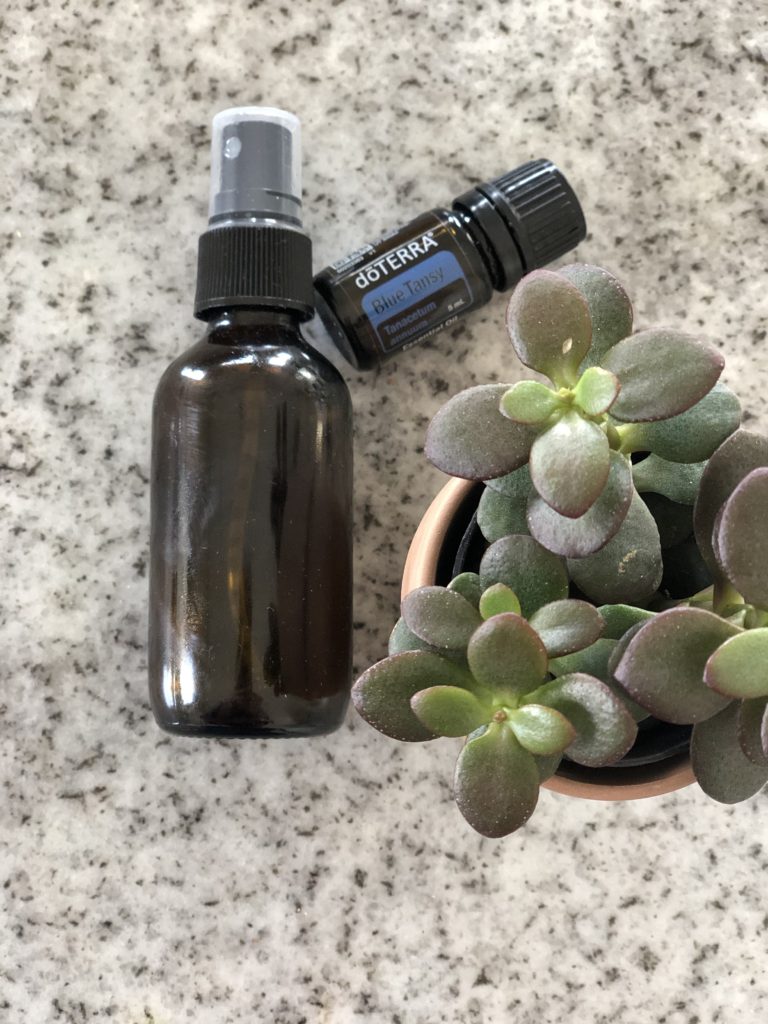 1. I remove my makeup with a cleansing balm & it also cleanses/moisturizes my skin! I use a micro fiber towel with warm water to remove my makeup/cleansing balm & dry your face. It seriously works wonders and my jar of cleansing balm as lasted me over a year! You only need to apply a pea size amount.
2. I apply my DIY glow serum (see my recipe above) I apply about 4-drops to my face & neck.
3. I apply this under eye cream (before bed & in the am before applying my makeup)
3. 3-4 Nights a week I apply a resurfacing peel after cleaning my face (before my DIY glow serum) to helps brighten, smooth, add moisture, even out my skin tone. It has made such a dramtic difference to my skin the past year & a half, since I started using it!
4. For a DIY spa night at home, I LOVE using this mask 1-2 times per week to gently exfoliate & smooth my skin!
See my clean makeup that I use daily HERE
XO, Sarah