Are you are in need of an easy and amazing pie recipe to make for your Thanksgiving feast this year? Then your in luck friend…here is a recipe for our family favorite, Kentucky Derby Pie (also known as a chocolate, pecan pie). It is rich, elegant, and so easy to make. This is the perfect pie to take to your Thanksgiving gathering!
Start with the Crust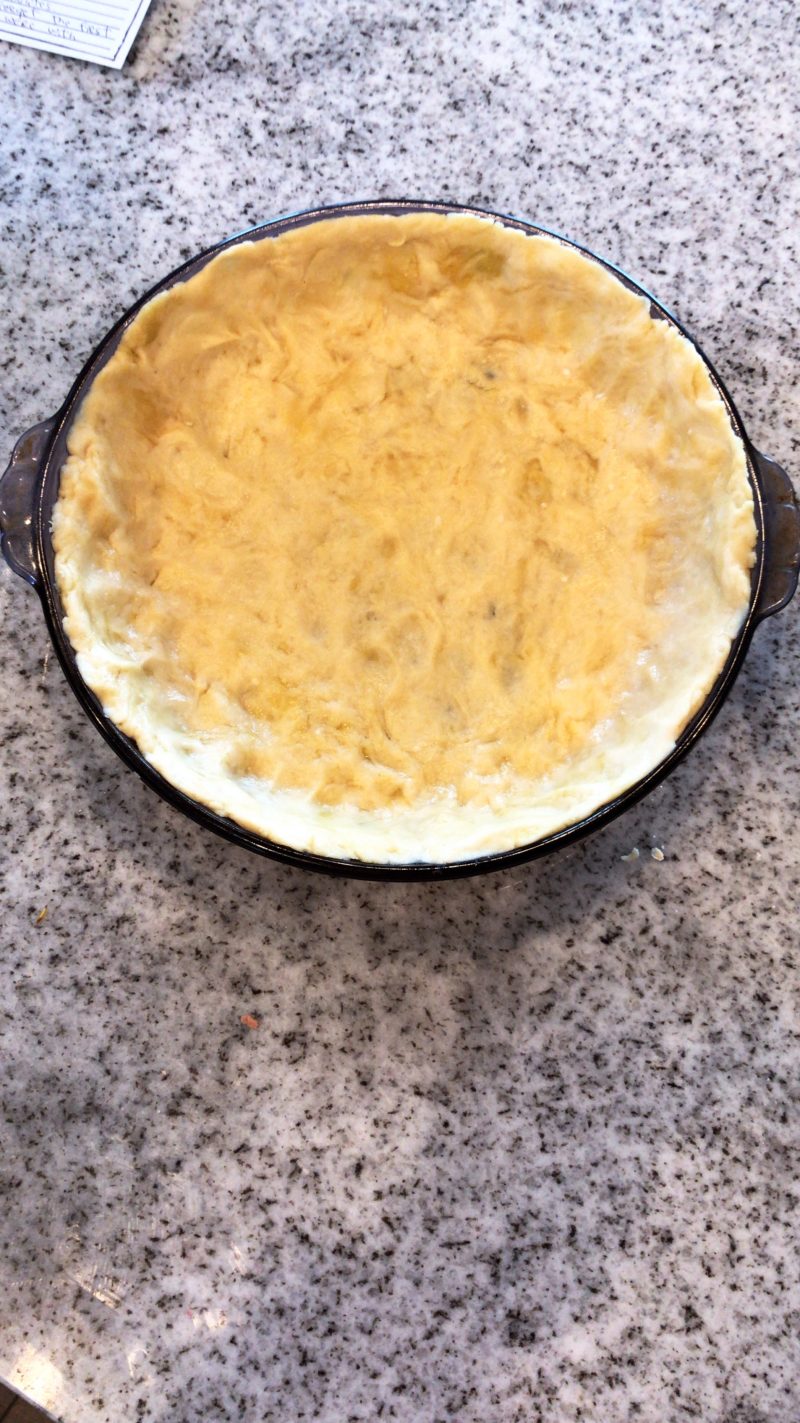 Here is my no-fail, 4 ingredient, homemade pie crust:
1 & 1/2 C. flour
1/2 C. milk or almond milk
1/4 C. Avocado oil (or olive oil)
1/4 tsp. salt
Mix together, then press into your pie dish.
Kentucky Derby Pie Filling
6 Tbs sugar
2 Tbs brown sugar
1/2 Tbs flour
1/2 C. butter (1 stick)
2 eggs
1/2 tsp vanilla
1/2 C white corn syrup
1/2 C pecans
1/2-1 C chocolate chips
-Mix all ingrediants and pour into unbaked pie shell.
-Bake at 350 degrees for 45 minutes.
Happy Thanksgiving to you, my sweet friends! I hope your holiday is filled with family, friends, joy, and laughter….making lots of sweet memories!
Blessings, Sarah
I would love to know if you try this pie recipe this holiday season? Leave me a comment or reach out to me on Instagram!
If you are needing some outfit ideas for what to wear this Thanksgiving, read this.