Are you headed to a holiday BBQ or hosting a get together this 4th of July?! I have a few easy, and delicious recipe ideas guaranteed to be a hit & are low stress to make.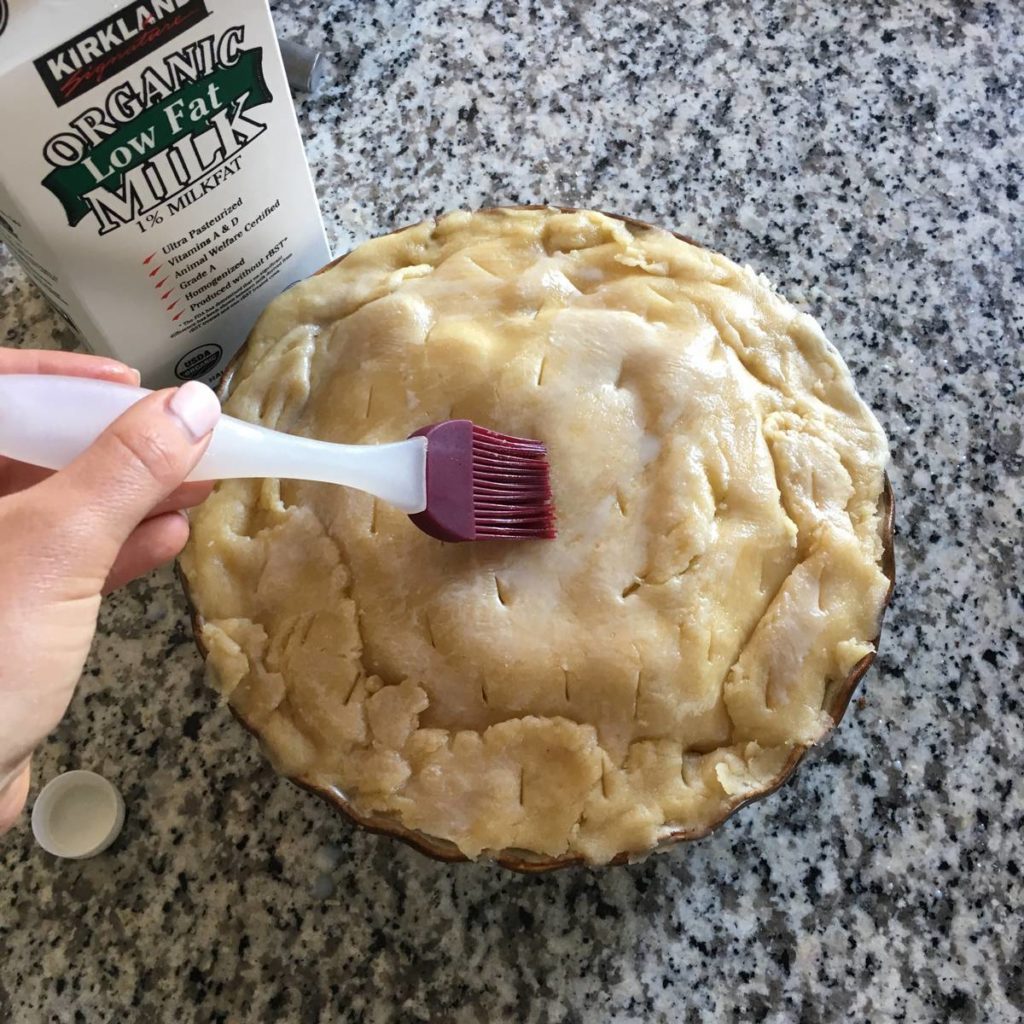 This 4th of July classic is as easy as it is delicious. My homemade crust is 5 simple ingrediants & bakes to perfection.
Nothing screams America like an old fashioned, warm, apple pie. Your guests will be delighted by your effort (even thought this recipe is simple & doesn't take much to time to prepare). Serve with a scoop of vanilla ice cream as you enjoy the fireworks.
Avocado-Basil Deviled Eggs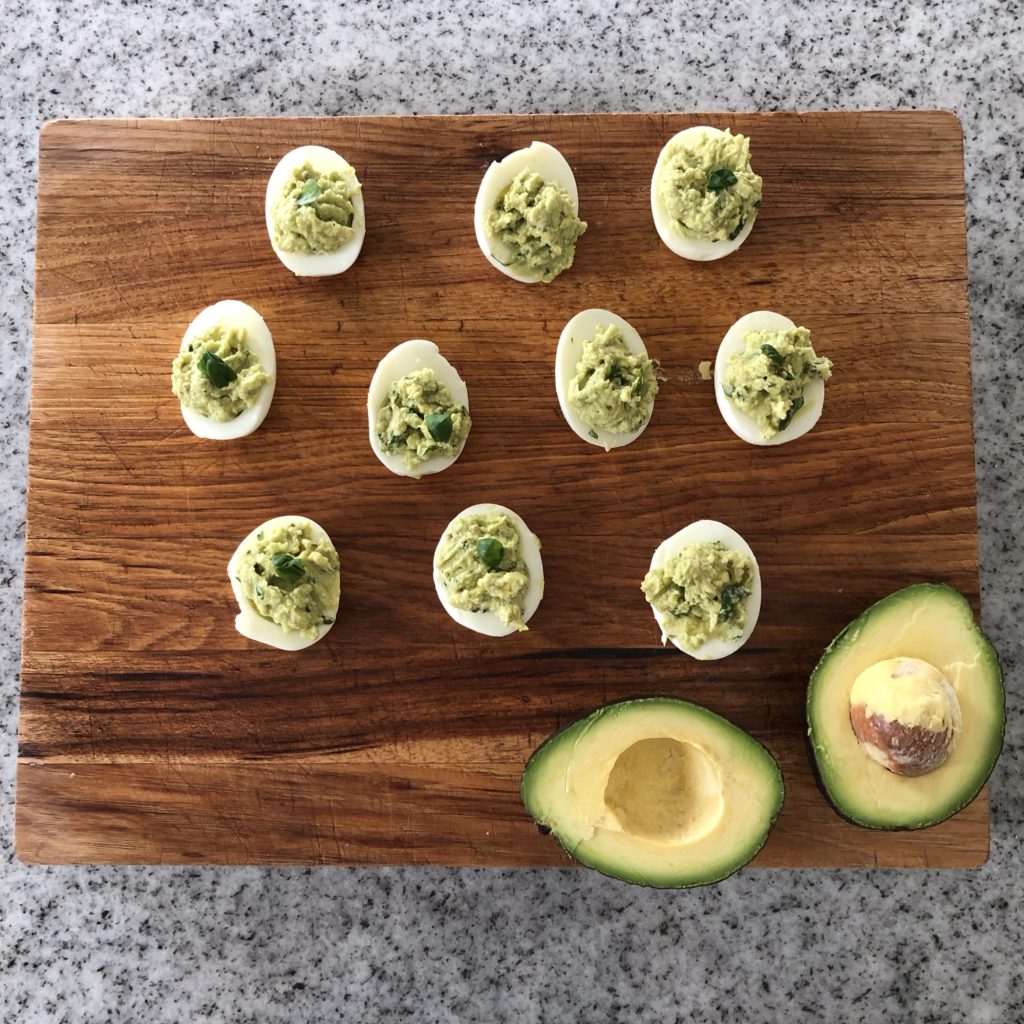 This is a healthier version (no mayo) deviled eggs, which is an easy side dish to bring to a BBQ or appetizer if your hosting a 4th of July party. It's packed with tons of healthy fats, & proteins, so you won't feel gulity reaching for seconds or thirds of this crowd pleaser side.
Start by hard boiling 6 eggs. Peel, then halve each egg. You will use the yokes for the avocado-basil mixture.
What you need to make the Avocado-Basil spread…
2 small avocados, peeled & pitted
1/2 c. fresh basil leaves
1/4 c. avocado or olive oil
1/4 c. hep seeds
2 TBS. white balsamic vinegar or apple cider vinegar.
1 1/2 tsp. onion powder
1/2 tsp. garlic powder
1/2 teaspoon sea salt
1/4 tsp. ground black pepper
Put all ingredients in a food processor or blender and mix for 20 seconds. Fill each egg white with the spread and sprinkle with pepper. Serve chilled.
Double the above recipe if you are making for a crowd, a dozen hard boiled eggs, (24 halved deviled eggs).
Festive 4th Charcuterie Board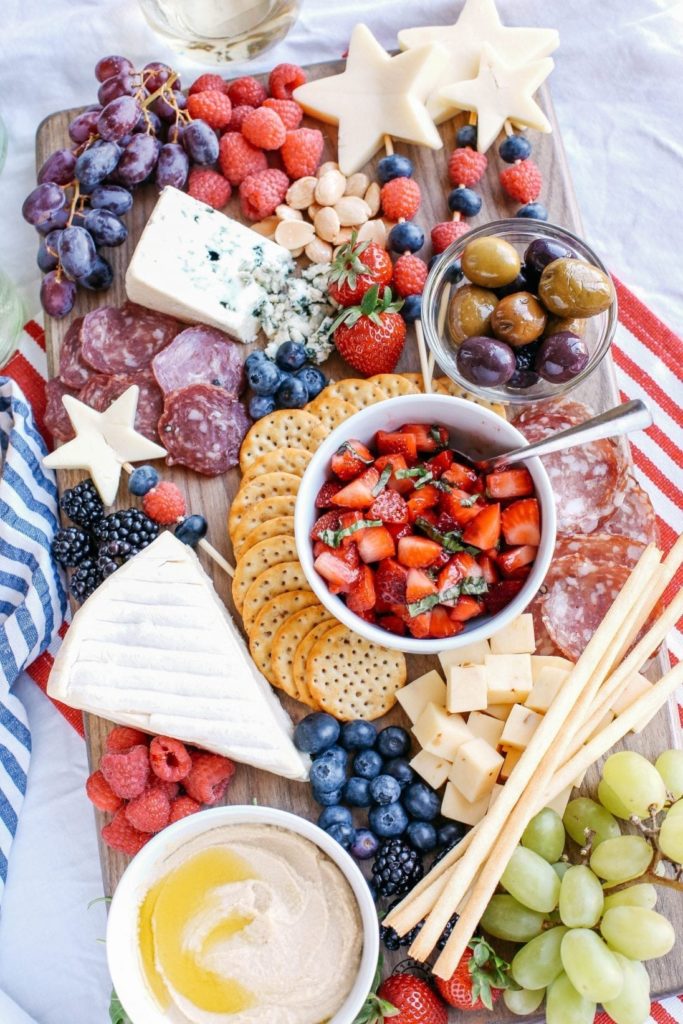 Building a beautiful holiday charcuterie spread is much easier than you think. Plus, its super easy for your guests to serve themselves, and there is minimal clean up!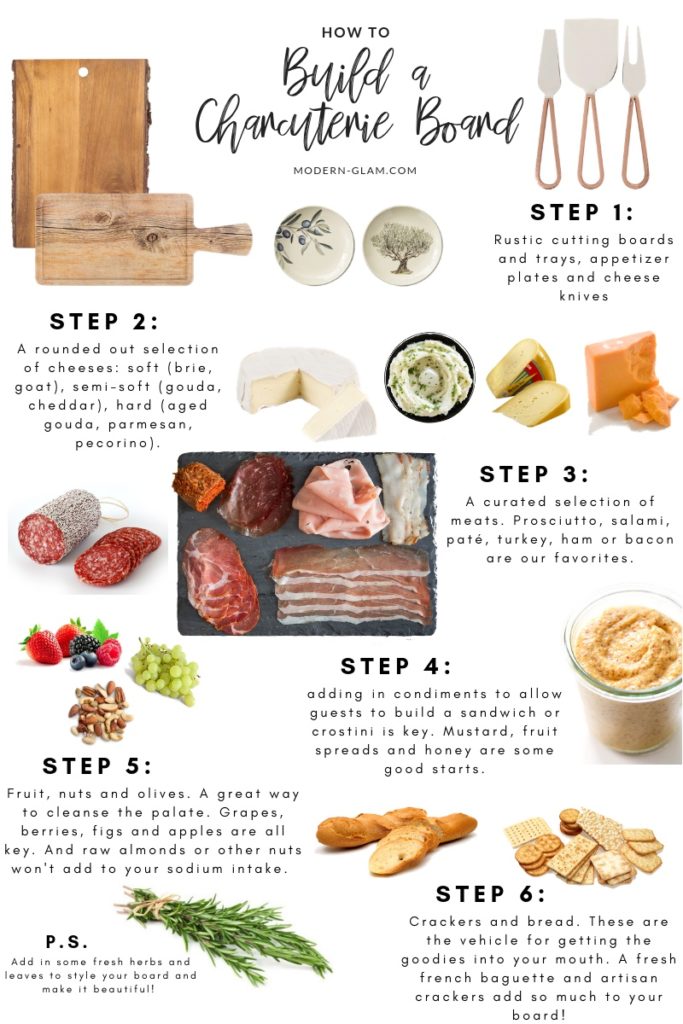 I love this easy step-by-step guide to build your own spread, from modernglam.com.
You can easily add some festive garnishing ( think strawberries, blue berries, watermelon, star shaped cheese, or an American flag or two) to turn this appetizer into a 4th of July table spread.
Festive Fruit Kabobs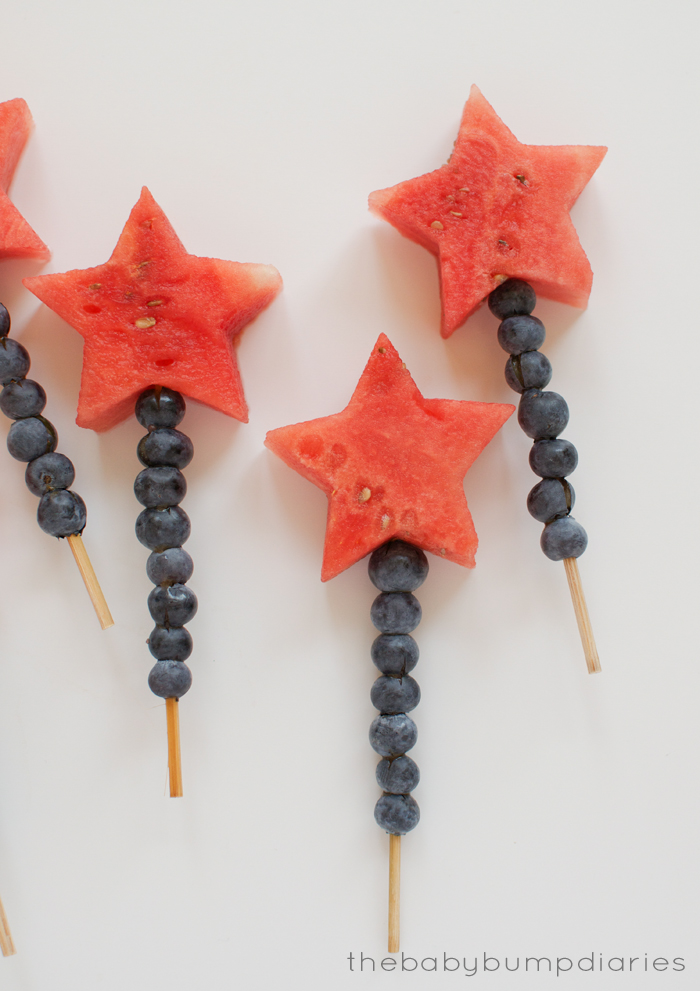 These are a great kid friendly side that are fun to eat, and can easily add a very festive feel to your holiday table scape.
All you need is a star shaped cookie cutter, watermelon, blue berries, and kabob sticks. Serve them on a simple white plate or platter.
I hope these simple, and delicious 4th of July recipe ideas help make your holiday a little but easier! I would love to hear which recipe(s) your going to try for your get together or BBQ this year? Leave me a comment below, or send my a DM on Instagram.
XO, Sarah