We are pie lovers in our house! Since it is the dessert of choice of my husband…I learned how to master the art of pie making from the time we met over 8 years ago, in order to satisfy his sweet tooth! So, I thought it would be fun to share our favorite, and very easy, pie recipe with you.
Pie Crust:
– 1&1/2 Cup Flour
– 1/2 Cup Oil (I like to use Avocado oil)
– 1/4 Cup milk
– 1/2 tsp salt
In a large bowl mix together indigents. Then press this mixture into the bottom of a 9″ pie plate.
Apple Pie Recipe:
– 6 Cups peeled, thinly sliced, granny smith apples (about 2 1/2 lbs). We like the more tart flavor of the Granny Smith apples! But if you want a sweeter pie use Golden Delicious apples.
– 3/4 cup sugar ( I like to use coconut sugar since its lower glycemic)
– 1/2 tsp ground cinnamon
– 1/4 tsp ground nutmeg
– 1 Tbs lemon juice (optional)
– 2 Tbs flour
In the same large bowl stir together the suagr, flour, cinnamin, nutmeg. Add apple slices. Sprinkle apples with lemon if desired. Gently toss until coated. Transfer the mixture into the pastry lined pie plate. Then make the second pie crust to place on top.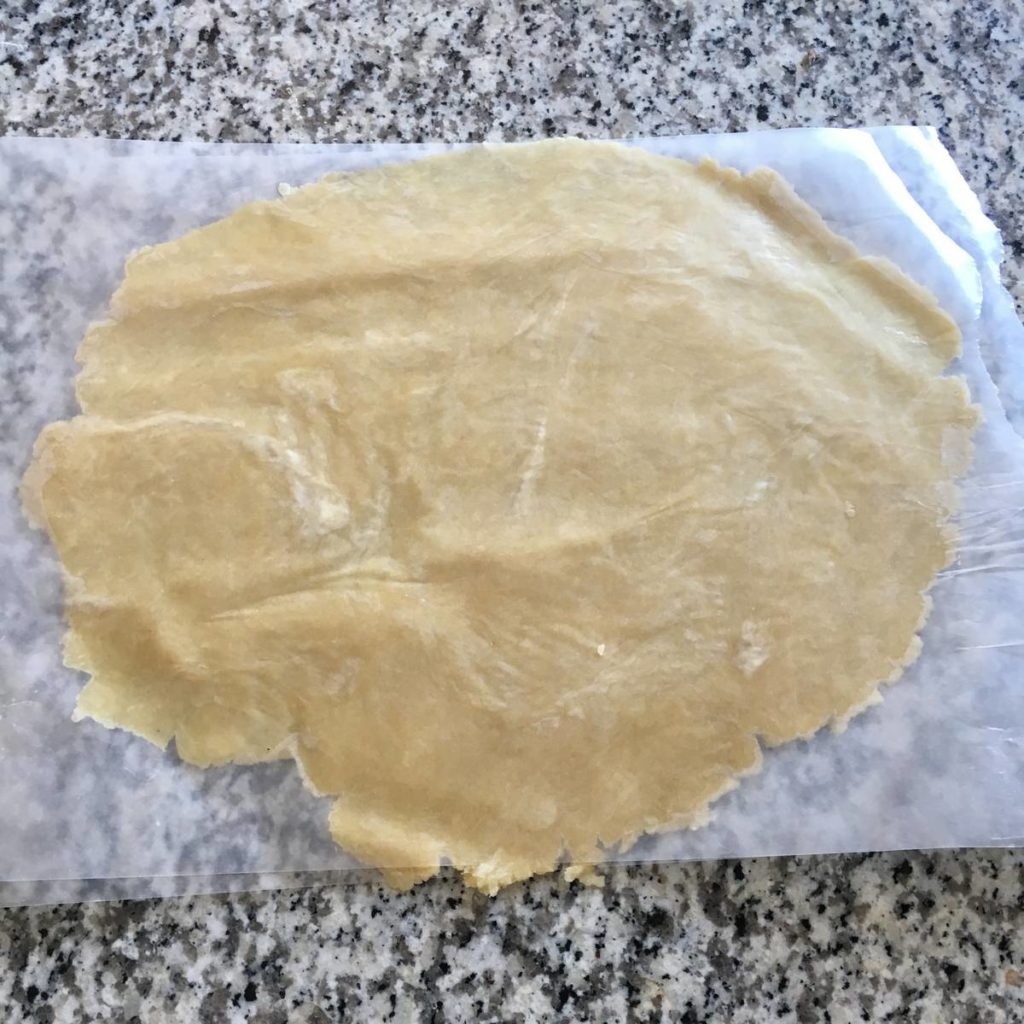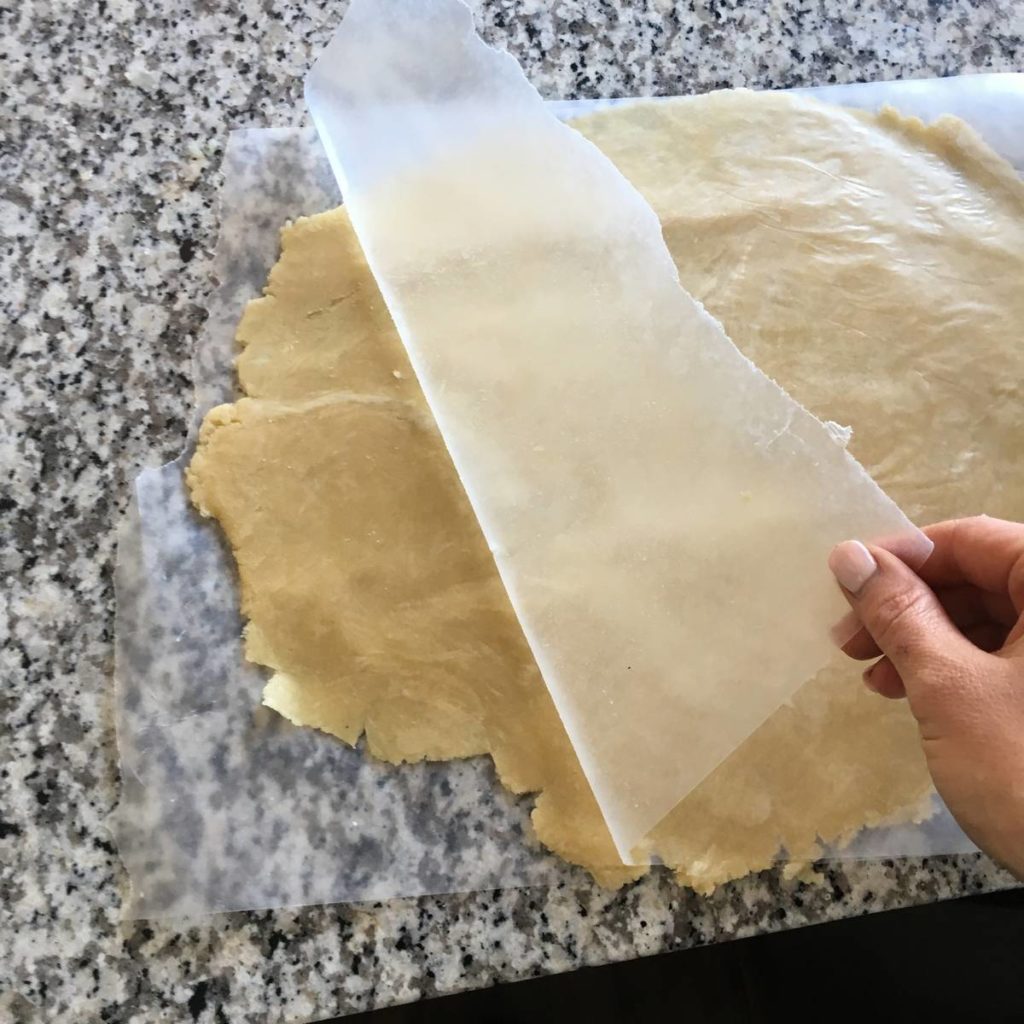 An easy way to make the second crust without the mess is to grab two pieces of wax paper (long enough to roll out your crust) place your ball of pie crust onto of one of the pieces of wax paper. Place the second piece of wax paper and place it on top of the crust. Grab your rolling pin and roll out the crust so its large enough to cover your pie. Pull off the top piece of wax paper, then flip pie crust down onto your pie. Peel off the second piece of wax paper from the top. This will eliminate any mess of flour and a mess on your counter top!
Using a knife, make several slits in the top of the pie to help allow steam to escape and to prevent excess bubbling while the pie bakes.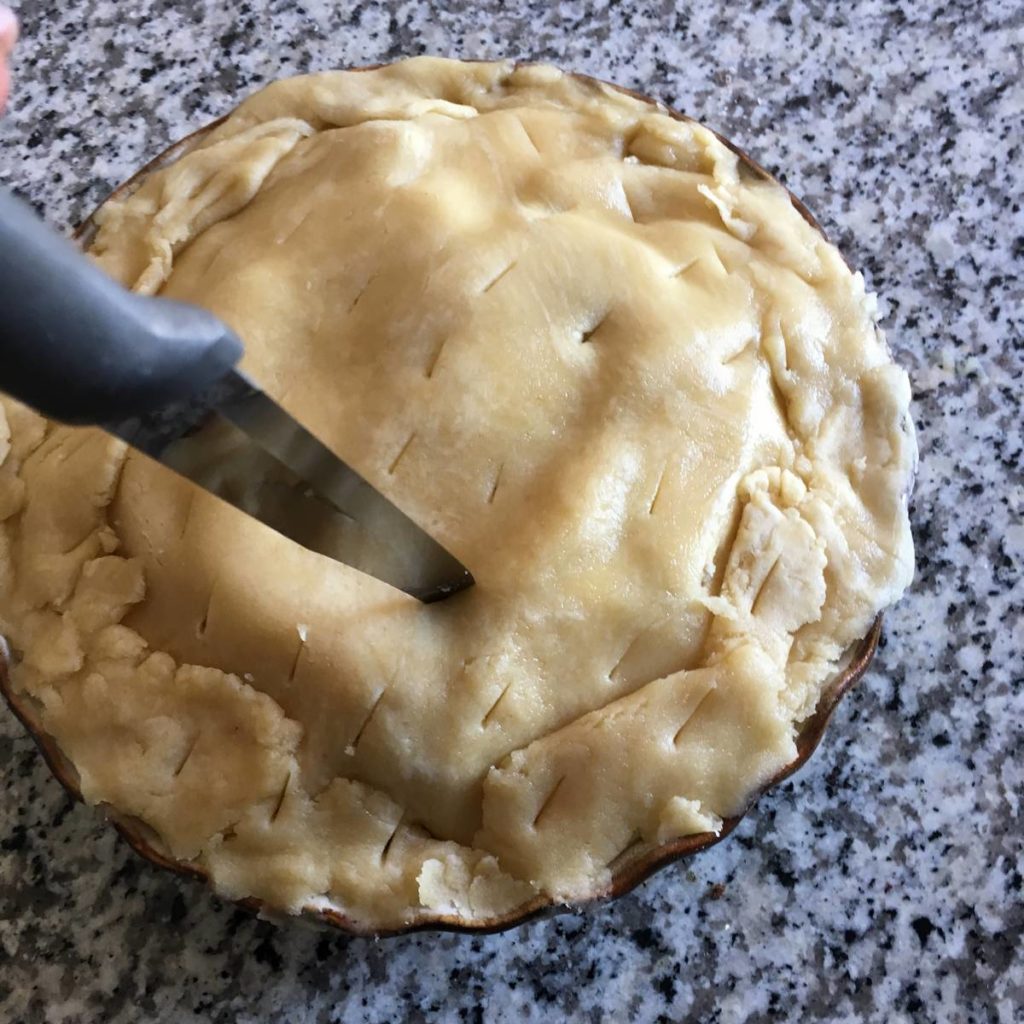 For a beautiful, golden brown crust (and my secret touch) brush the top of your crust with a tiny bit of milk!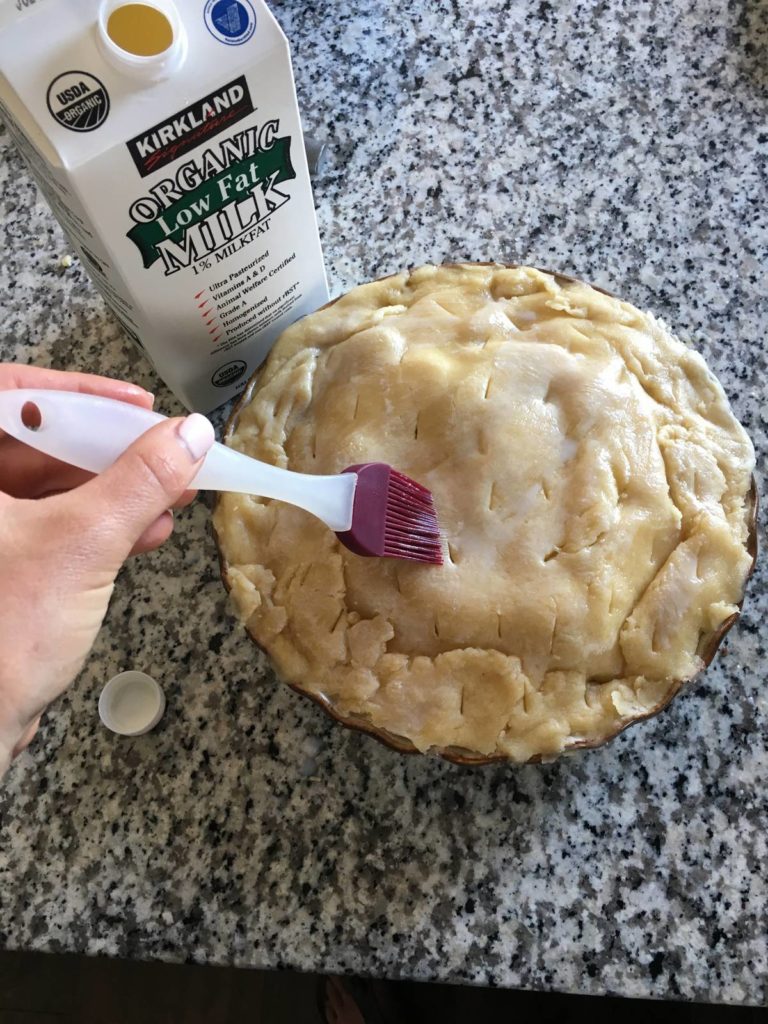 Bake the pie at 375 degrees for 45mins-1 hour. Remove and let cool for about to hours, so it is easy to serve.
We like to eat our pie with a small dollop of vanilla ice cream or homemade whipped cream (using organic heavy whipping cream) This pie is best served warm. Also tastes amazing the next day(s) as breakfast 🙂
I hope you enjoy this fun, and very simple recipe. Your family and guests will love the taste and ask you to make it again and again!
For more easy recipes make sure to subscribe above so you don't miss a post! You can also follow me on Instagram, where I share easy meals, my go-to healthy snacks, and recipes on my insta-stories as I am making them.…@thehautehomemaker
Happy Baking!!
…