The Thanksgiving holiday is about family & friends, good food, and fun! So, no need to stress about what your going to wear, or if your traveling this holiday weekend, what to pack! I have you covered…here are three casual Thanksgiving outfits that are perfect for your turkey dinner, travel day(s), and of course a weekend of gift shopping!
Outfit #1 Chic and comfy
Faux Leather Leggings / Stripe Top(simliar) / Cardigan / Booties
Hello stretchy pants!! These are the perfect leggings to wear as you indulge and enjoy all the yummy holiday food! Plus, the faux leather, motto look of these must-have leggings give this outfit some edge. Pair them with a classic stripe long sleeve top, and throw on a comfy, long cardigan as your outfit completer. I love the rust color of this beautiful cardigan, especially for Thanksgiving (and its under $30)! I paired this look with my favorite wedge booties that are not only incredibly comfortable, but they dress up any outfit!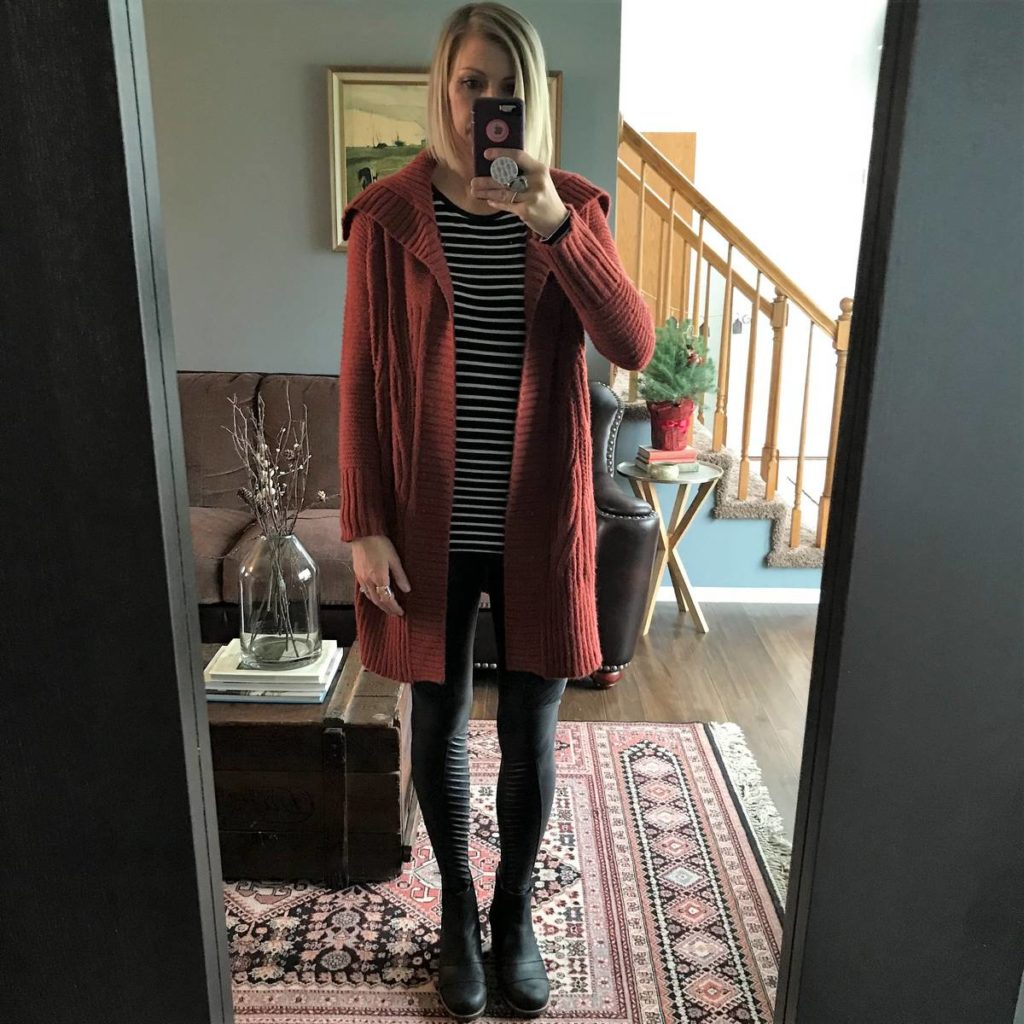 Flat Lay #1 Come To Life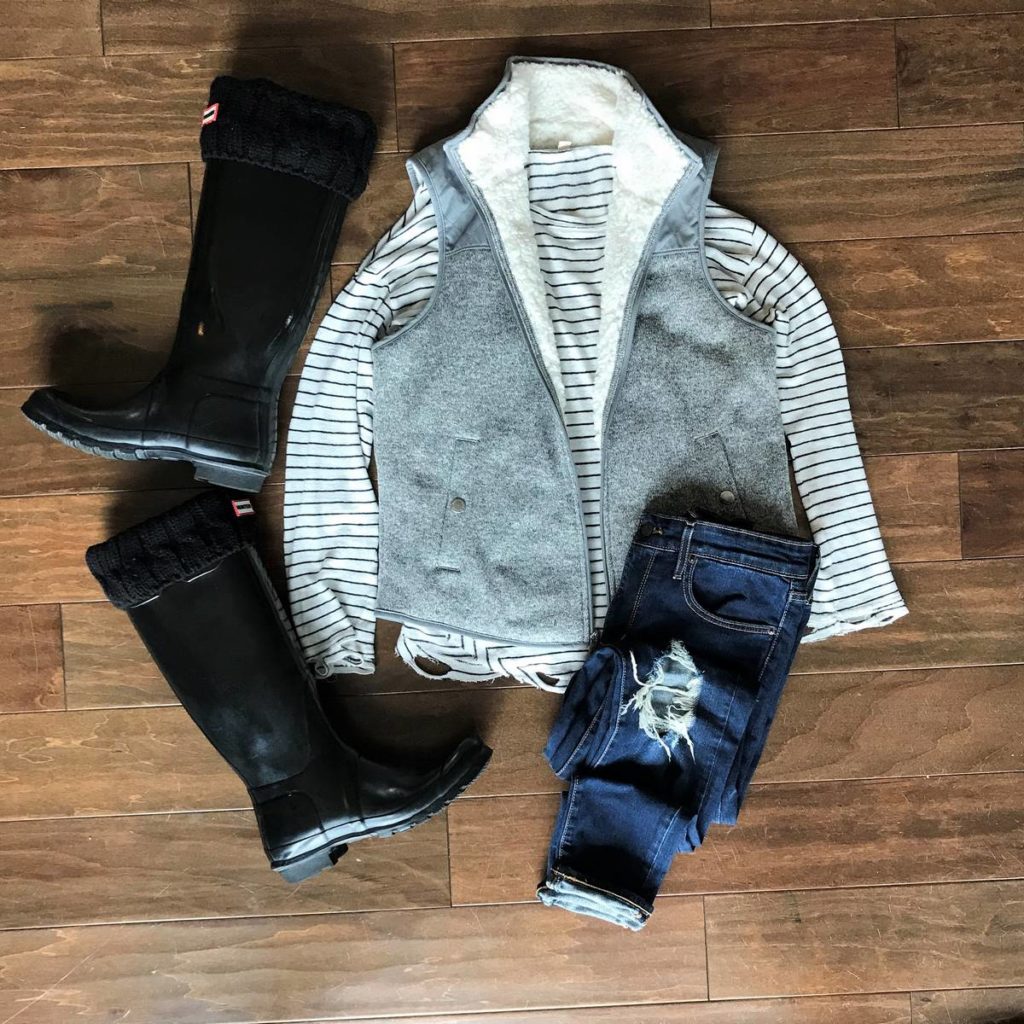 Outfit # 2 Warm and Cozy
Stripe Top/ Vest / Jeans / Boots
This outfit is so easy to throw on if you are hosting a casual Thanksgiving day feast, or heading out to family/friends celeration! The stripe tunic top is effortless and adding a vest just automatically elevates this simple outfit. Pair this look with rains boots if your braving the elements, (I have my boots socks added to this look) or add some flats/mules (see more photo below) for a dressier option. Either way this outfit is as comfy and it is cute!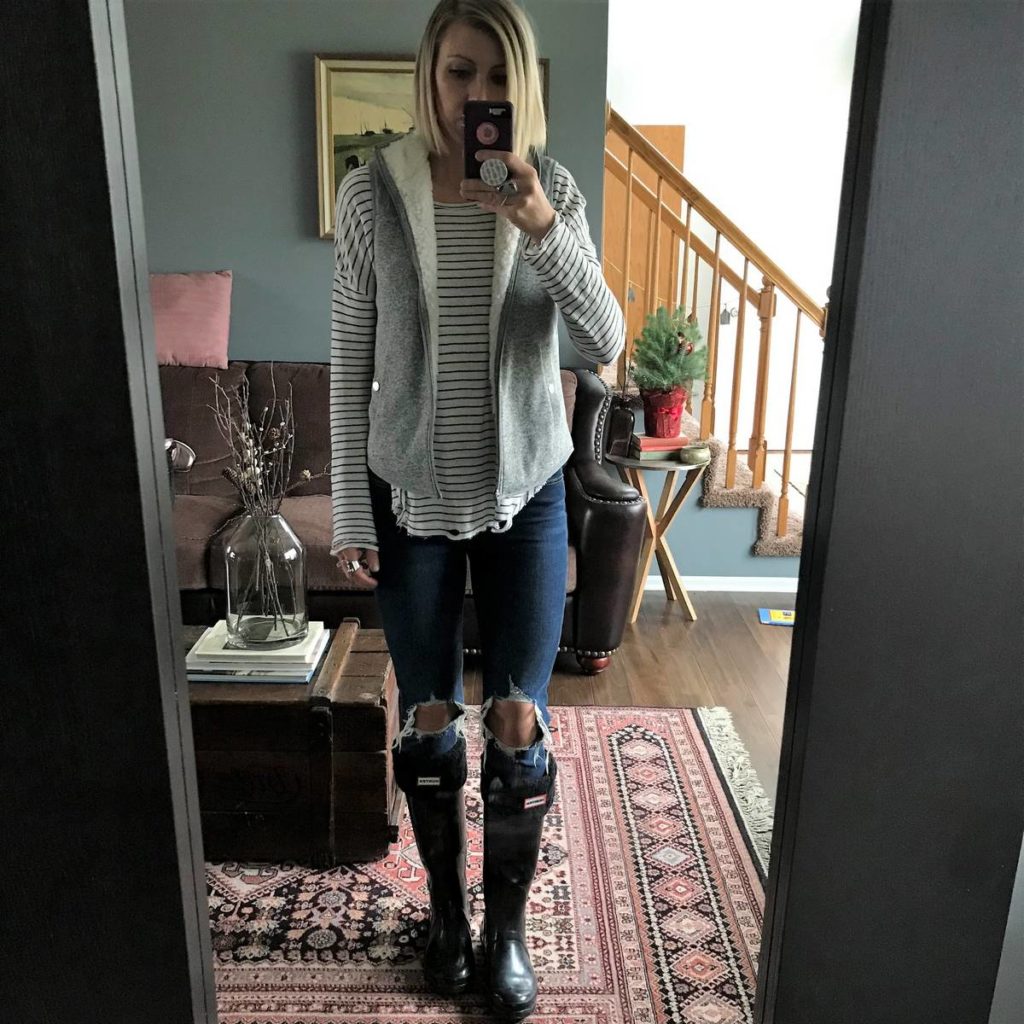 Flat Lay #2 Come To Life
Or wear this look with flats or mules for a touch of polish!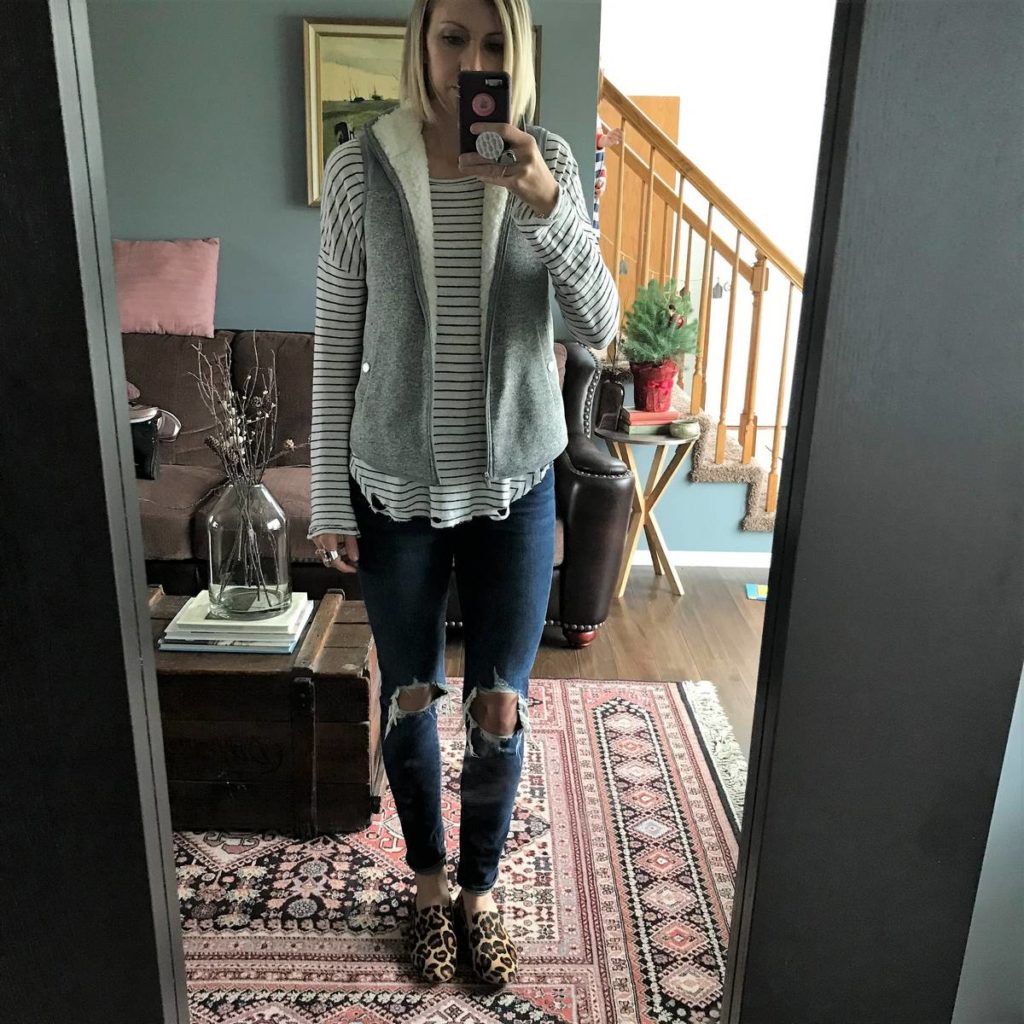 Leopard Mules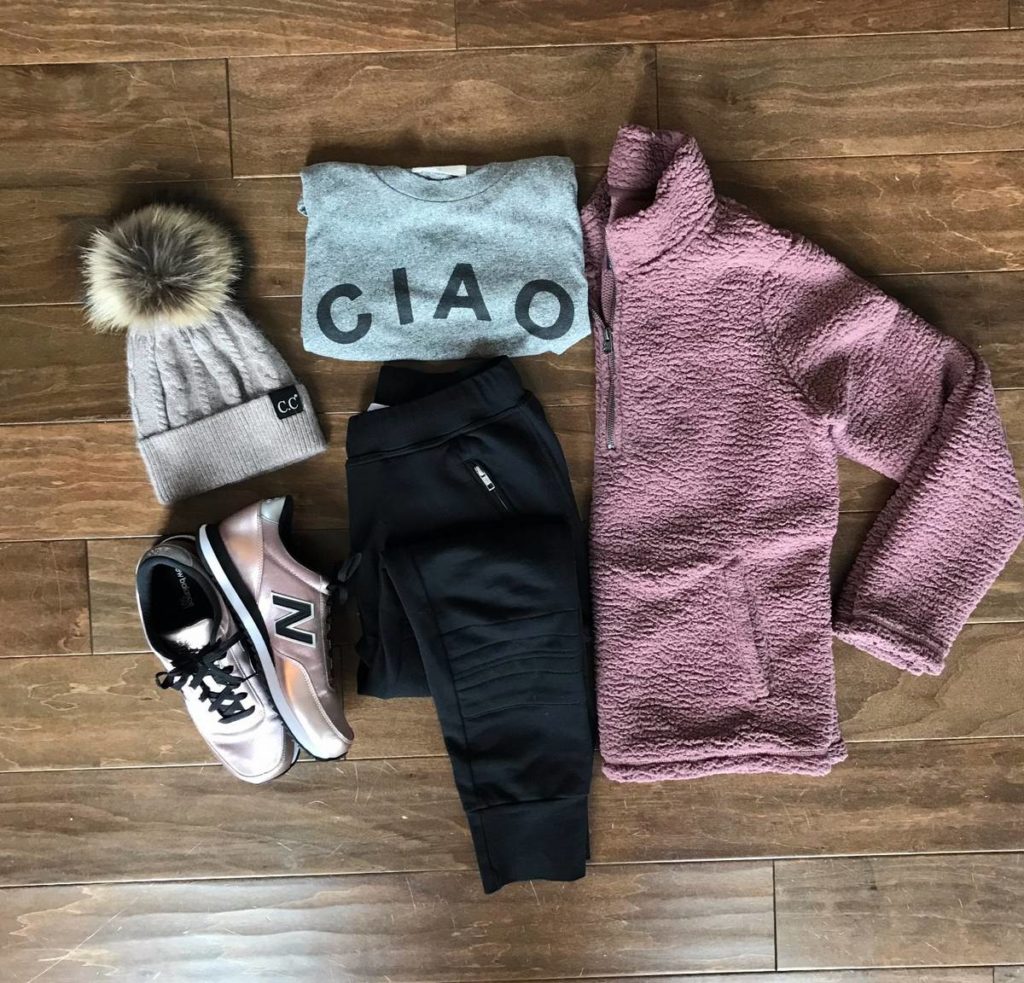 Outfit # 3 Travel Wear/ Shopping day look
Hat / Sneakers / Joggers / Tee / Pullover
Whether your headed out of town or bravely shopping the Black Friday deals, this athleseisure wear look will help you make the most of your weekend plans! The rose gold sneakers are a fun way to elevate this very casual outfit, and the the pretty mauve color of this sherpa pullover adds a feminine touch! Black joggers are my favoirte alternative to jeans, and are really chic! Just throw on a lux, fur, pompom beanie to save you the time of doing your hair!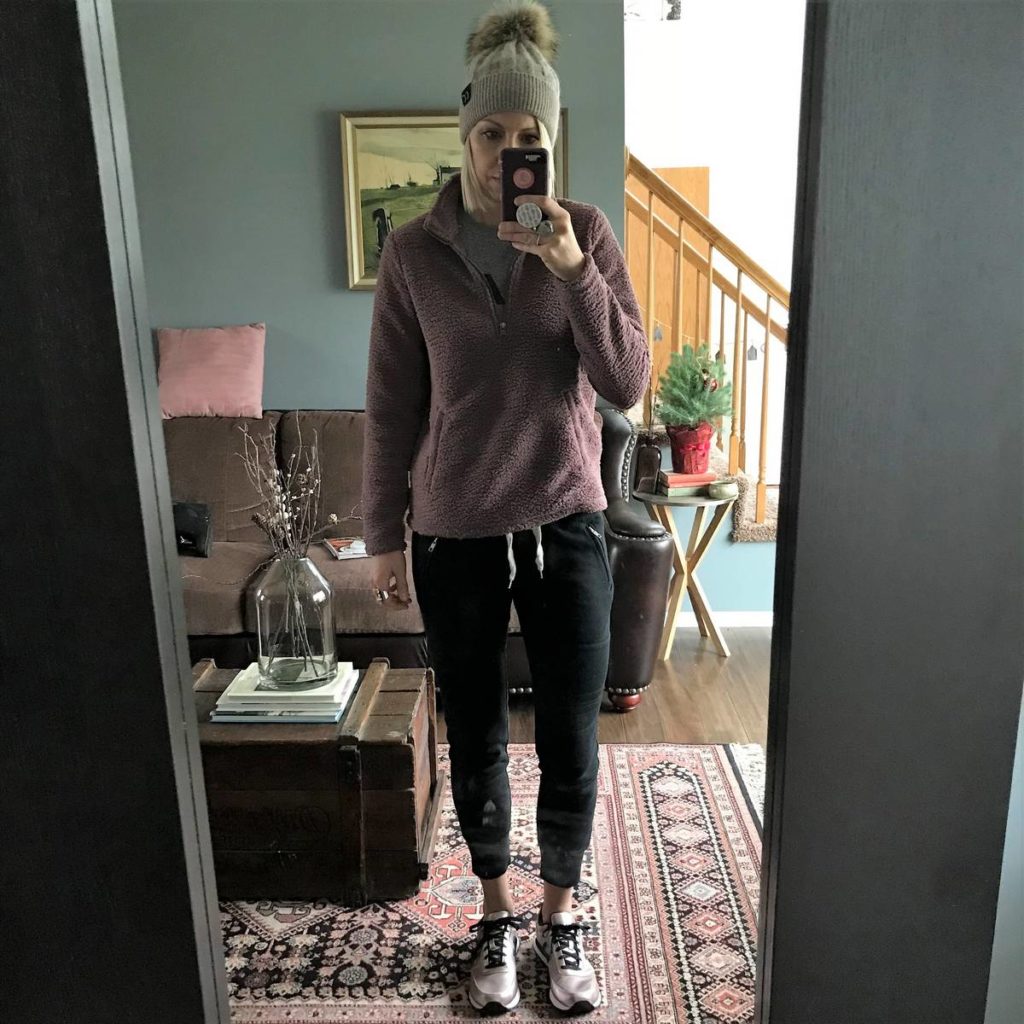 Flat Lay # 3 Come To Life
I hope you found thse three different Thnaksgiving looks helpful as you plan, and prepare for your holiday weekend! Remember that at the end of the day Thanksgiving is all about speading quality time with family and friends, and making beautiful memories!! Don't stress about the things you can't control, and just soak up ALL the moments, becuase they are all that truly matter!!
-Sarah