This pumpkin spice smoothie is loaded with protein, has no added sugar, and is one of my favorite quick & easy breakfast/lunches for this time of year. Bring on all things pumpkin.
If you are looking for a healthy, low sugar, breakfast or lunch that will keep you full for hours, and tases like dessert, then you will definitely want to try this smoothie recipe. Your kiddos will love it too.
Here is what you will need for this Pumpkin Spice Smoothie:
1 c. ice
1/4 c. organic pumpkin puree
1 c. unsweetened coconut or almond milk
1 tbs nut butter (almond or peanut)
1 scoop organic vanilla protein powder
(If you don't have vanilla protein powder use 1 cup. plain greek yogurt + 1 tsp vanilla as a substitute)
1 tbs chia seeds
1 tbs hemp seeds
1 tsp pumpkin spice
2 pitted dates
Add to your mixer and blend until smooth. I like to top my smoothie off with a dash of pumpkin pie spice. Enjoy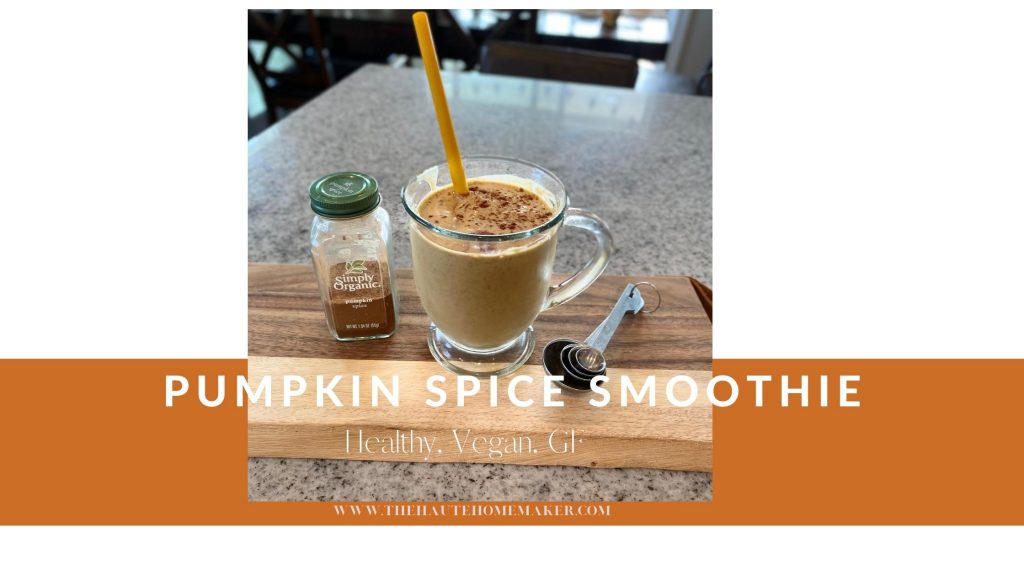 For more easy, clean recipes and dinner ideas make sure you are following me on Instagram.
Looking for an easy weeknight dinner idea?
Follow me over on Pinterest where I have tons of clean, easy recipes saved!