Our favorite way to end the week and start the weekend with a bang, is Friday night pizza night. This is a tradition that started when my husband and I were first married (almost 10 years ago) and has continued as we have grown our family.
Why We Started Friday Night Pizza
Having Friday night pizza is also a way for my husband and I to have some alone time and enjoy a date night at home, while the older two kids (ages 6 & 4) get to watch a movie. If you have little kids, it is so important to find creative ways to spend quality time together, & have fun together! And Friday night pizza has become our date night at-home, that we cherish & look forward all week long! And the kids look forward to it too.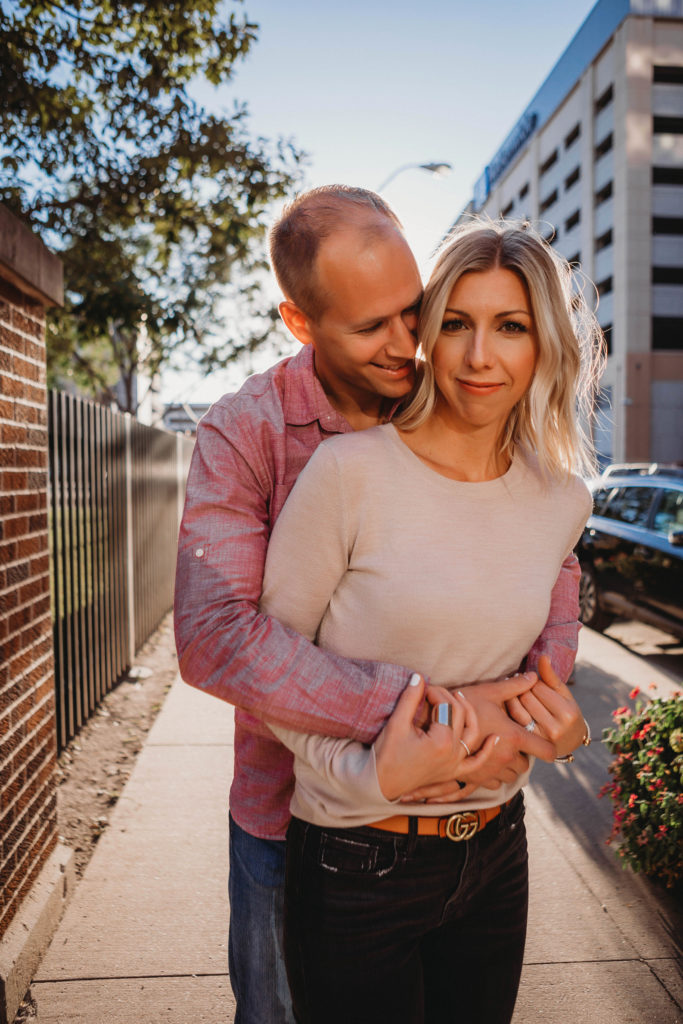 Investing in our marriage as we have grown our family, with three kids over the past six years, has been a huge priority! It can be so hard to get out on a date night, so creating a fun & manageable date night at-home is something you can easily do, in the season of having littles, or a time like this when we are in quarantine, and can't get out for a date night.
We make our pizza dough from scratch and it's such a simple recipe! Guaranteed to make you switch from ordering out your pizza from now on.
Here is what you will need for the dough…
1 cup of warm water
1 teaspoon sea salt
3 tablespoon's of honey
3 cups white bread flour
1 teaspoon dried oregano
1 teaspoon dried basil
1 1/4 teaspoon yeast
Add the ingredients in this order (yeast needs to go in last to stay away from the salt to activate). I use this bread maker on the dough setting to make our pizza dough. You can also use a kitchen aid mixer with a dough hook as another option.
The dough takes ninety minutes to mix and rise in the bread maker. I try to get the dough going in the afternoon so it will be ready to assemble the pizza around five o'clock (that is when date night for us & movie night for the kids commences!) That's when my husband & I open a bottle of wine, cue the classical music, and send the kids downstairs to start their special movie.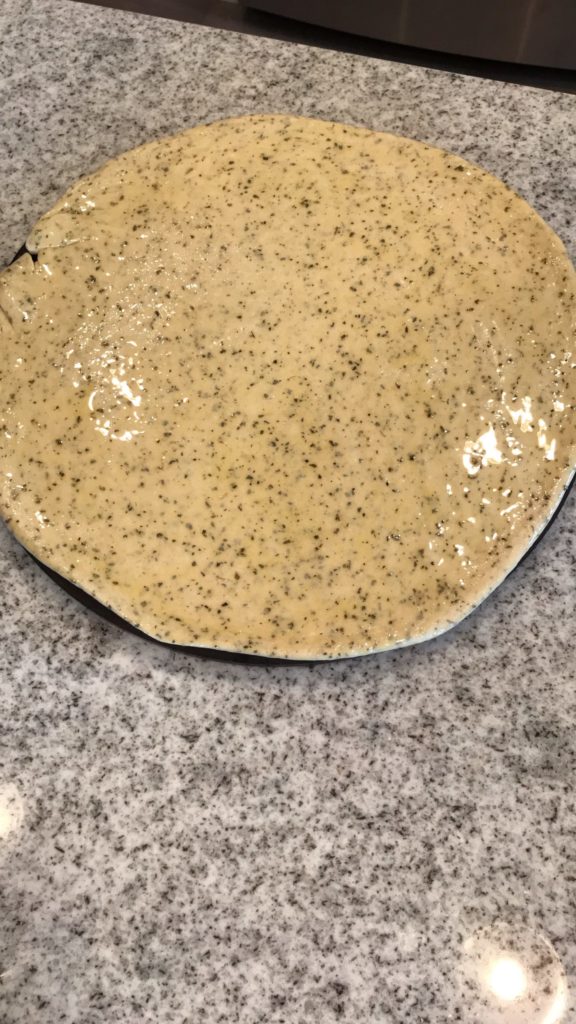 Some of our favorite Friday night homemade pizza's:
Pesto, chicken. tomato, spinach, goat cheese, mozzarella
BBQ sauce chicken, red onion, peppers, cheddar cheese
Italian sausage, red pepper, sauté'd mushrooms & yellow onion, garlic, mozzarella, parmesan
Taco pizza: beef or shredded, black beans, tomato, green pepper, jalapeño, Colby jack cheese, taco seasonings
All veggies: baked sweet potato slices, peppers, spinach, tomato, mushrooms, garlic, mozzarella cheese
The key to the best tasting crust is to bake it on a pizza stone. This helps to evenly & perfectly bake the crust, plus infuse lots of flavor!

We bake all of our pizza's at 400 degrees for 19-20 minuets.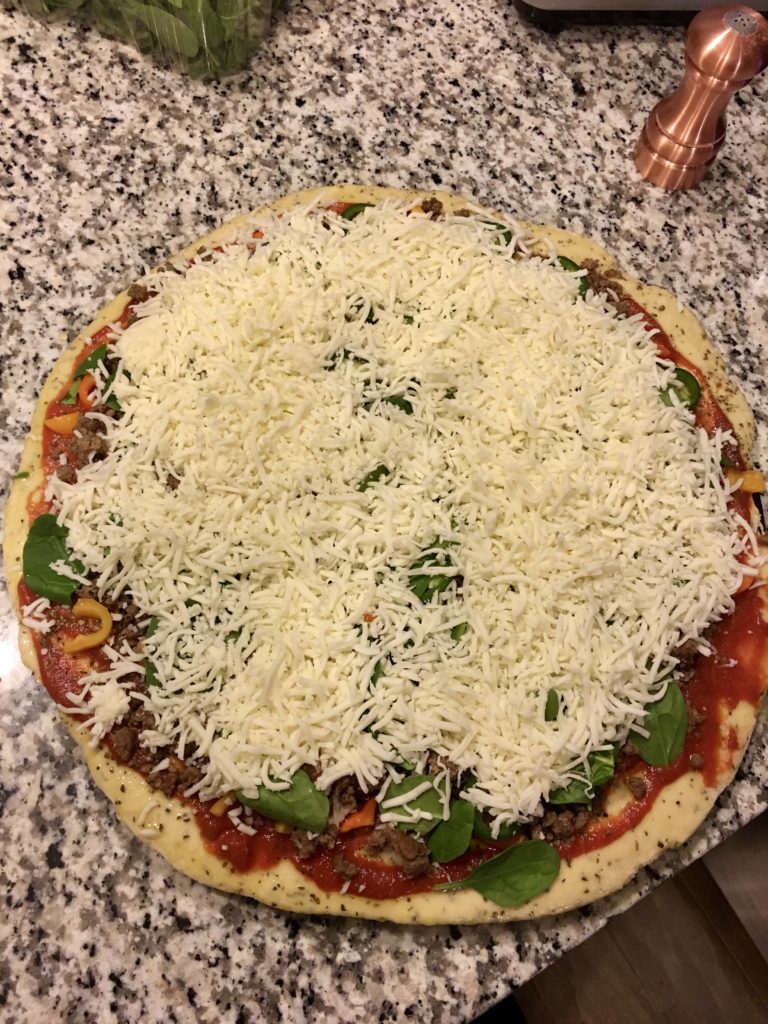 My husband and I always enjoy making the pizza together, talking, sipping our wine and having a few laughs. Once the pizza is baking in the oven we set the table for two (now 3, with baby), light a few candles, and visit before we eat. This is the one time a week the kids get to eat on trays, while they watch their movie (they LOVE this part) and sip on bubbly water.
I hope this inspires you to plan a Friday night pizza night as a family or a date night at home for you and your hubby & a pizza/movie night for your kids.
For more family favorite recipes, date night at-home ideas make sure you are following me in Instagram as I share daily tips & inspiration. For a fun dessert try our family favorite recipe here.
XO, Sarah