December is here! The season of Christmas… the wonder and hope of Christ's birth is definitely something worth celebrating! I am sharing a few different family advent ideas to help you make the most of this special time of year.
Every year my little family look's forward to bringing out our Jesse Tree on December 1st, to count down and celebrate the birth of Jesus. This has become a very meaningful and special family time we look forward to each day in December. Our Jesse Tree was a handmade gift made with love by my sister & brother-in-law a few years ago. And become a tradition I hope my kids will pass on too their own some day.
The Kelly's Jesse Tree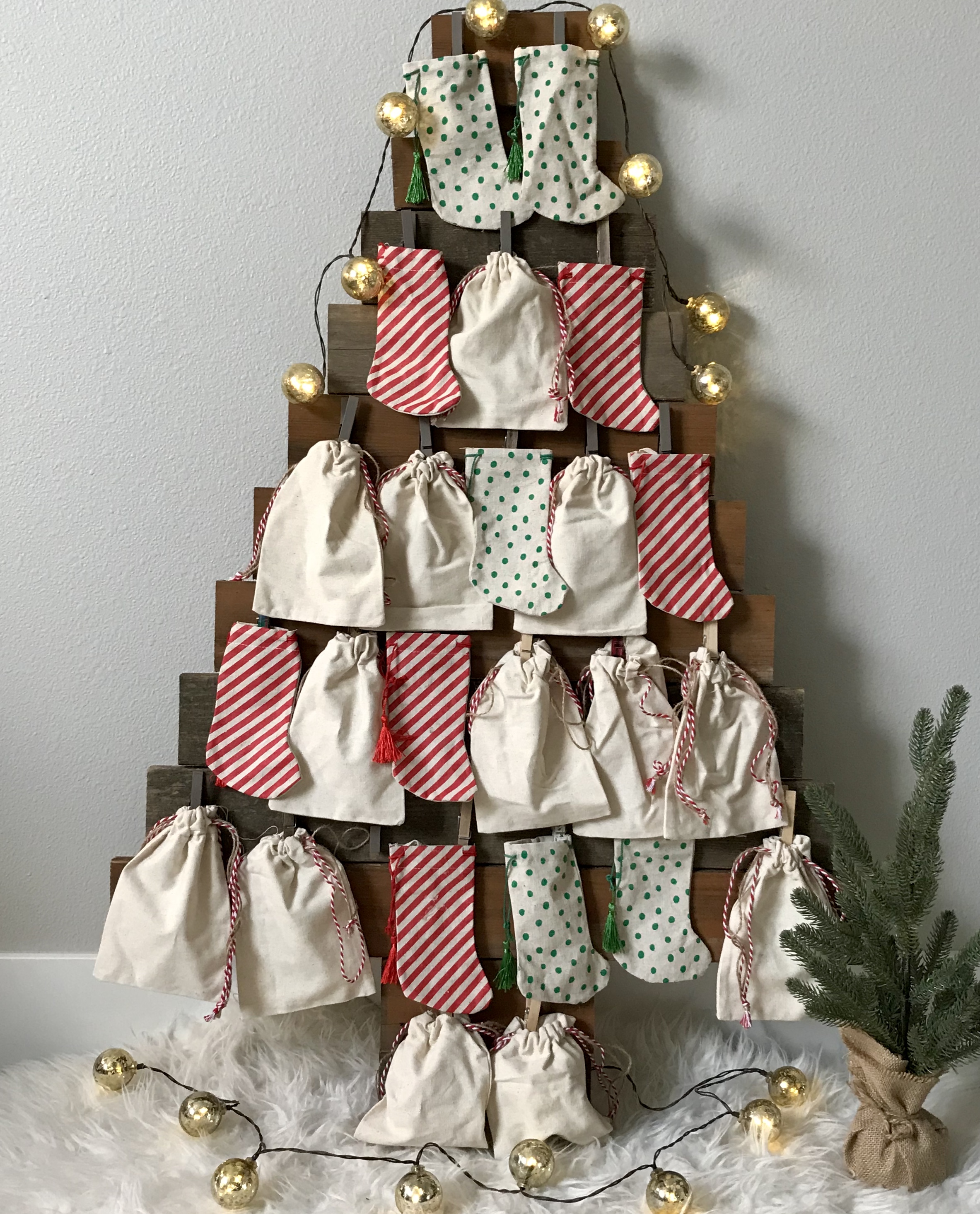 We gather together on the couch, read our bible story, and reflect on what we read with the kids. Then pray as a family that we would remember Jesus (the real reason we celebrate Christmas), and spread his love & hope throughout each day. Then the kids get a special little treat(food, toy, or experince) tucked away for that day, in a pouch hanging from our Jesse tree. The 15-30 minutes we spend on this family devotional time is truly and joy and helps prepare our hearts each day, amongst the busyness and distractions that can come about this time of year.
Below is a breakdown of all the Bible stories we read daily, starting on December first, from the Jesus Story Book Bible to reflect and remember the real reason for the Christmas season.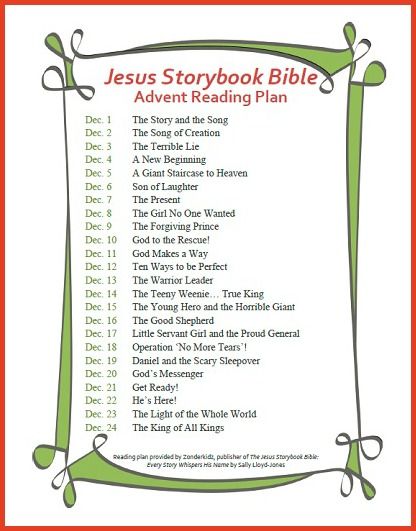 You do not have to have a Jesse Tree or anything fancy! You can simply just read these bible stories with your family around the breakfast table or after dinner time by the tree, each day leading to to Chirtmas. We absolutely love this bible, and it explains and illustrates so well for kids and adults how to discover for yourself that Jesus is the center of God's great story of salvation-and your own salvation story.  And that all start's with Jesus's birth.
Advent Books/Activities to do with your family this Holiday Season

Here is another great resource on how to make your own DIY Advent Calendar… similar to our Jesse Tree.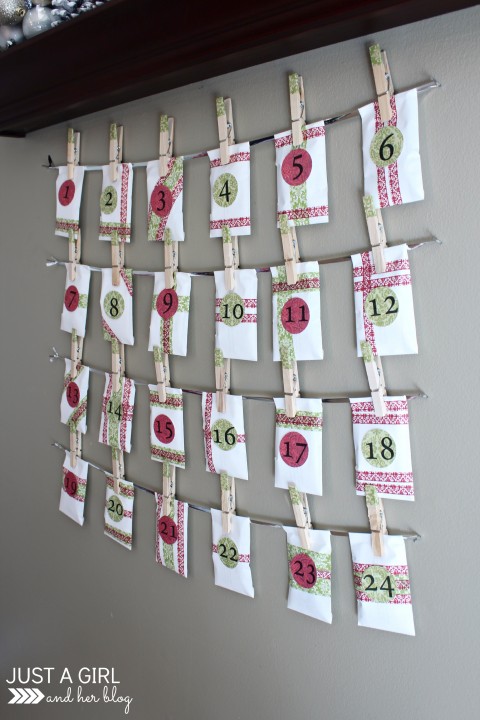 I hope you found this ideas helpful as you begin to reflect and celebrate, with anticipation, the season of Christ's birth.
Make sure you are following me on Instagram as I share more of our daily family advent activities, devotionals, and encouragement throughout the month of December. I would love for you to follow along!
As always thank you for love and support of this blog. Here's to an amazing holiday season 2018!
Blessings, Sarah