Wow time is flying in this pregnancy, I can't believe I am 30 weeks! We will be meeting our sweet babe before we know it at the end of summer (Lord willing!) I thought I would share the things that I have been loving in my second trimester…must-have clothing for dressing the growing bump, easy outfit ideas, healthy recipes, my workouts, etc.
My Work Outs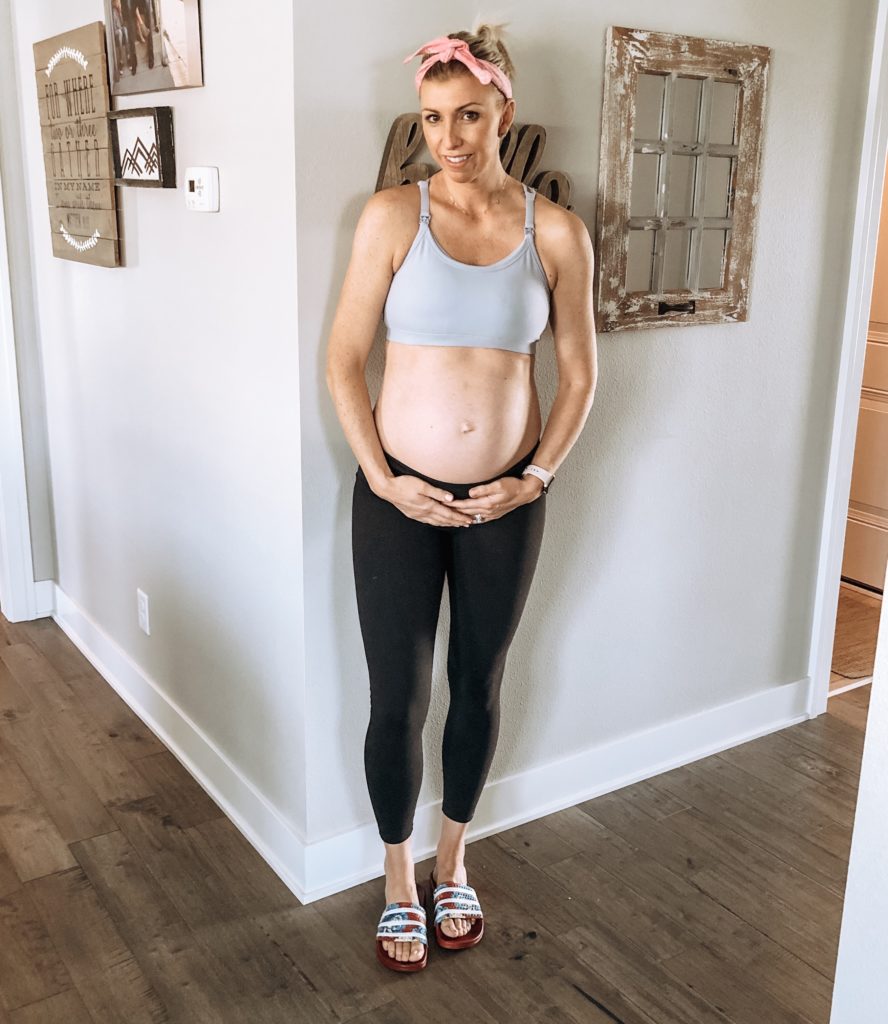 I have been doing Pure Barre at my local studio for over 6 months now and it has really helped me maintain my strength using light weights & resistance work, toning my entire body. The Pure Barre method also focuses on core strength throughout the entire workout as well as posture (think ballet poses on a barre) which is so important as your belly grows. I love the community of women I have met and become friends with since I joined the studio…I genuinely look forward to every workout and love the accountability I have with instructors & my friends to show up and do the work. I know all this work will help me labor well and recover faster postpartum.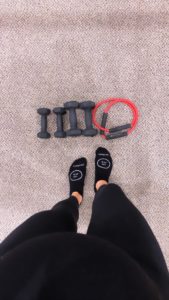 My typical workout schedule each week in the second trimester:
3-4 days a week I take a 50 minutes Pure Barre class
1-2 days a week I walk on the treadmill for 30 minutes at an incline( between 5-10) , then stretch or do a 10 minutes yoga flow series.
My family & I love to walk in the evenings. This helps me with stiffness some days, and also helps me acheive my 10,000+ steps each day, which is a goal I shoot for.
I plan to do Pure Barre, and walk as long as I can, (I am shooting to to 2-3 classes each week until 36 weeks), and walk 1-2 days a week, as long as it feels good. Make sure you always listen to your body, and do what is best for you. Staying active and moving has helped me in all 3 of my pregnancies!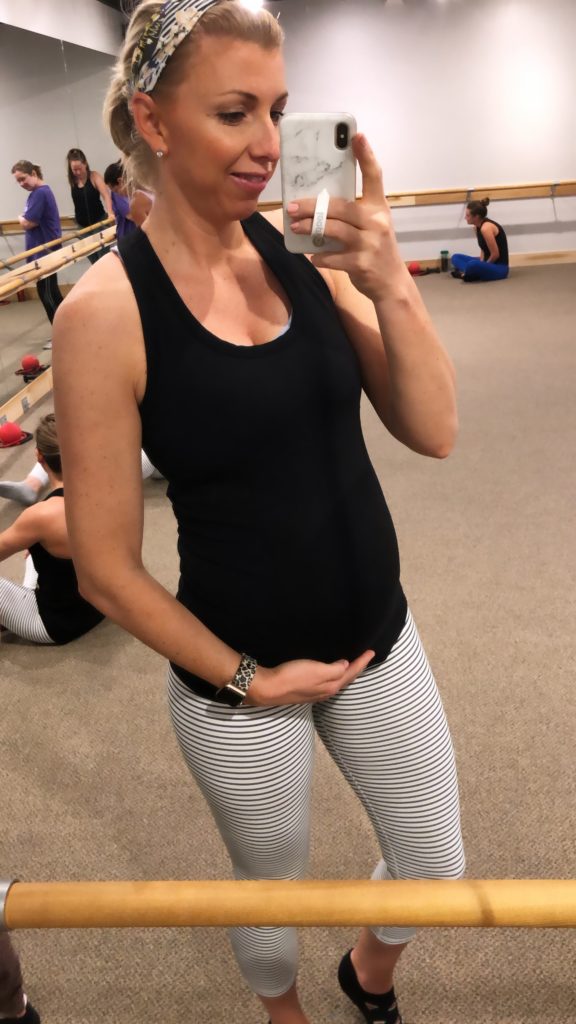 Clean meals I have been loving in my 2nd Trimester:
-Eating lots of lean protein with every meal! Lots of eggs, over easy with veggies on toast, hard boiled, scrambled in a skillet with lean meat & veggies. I love how quick and easy they are to whip up and eat for basically every meal.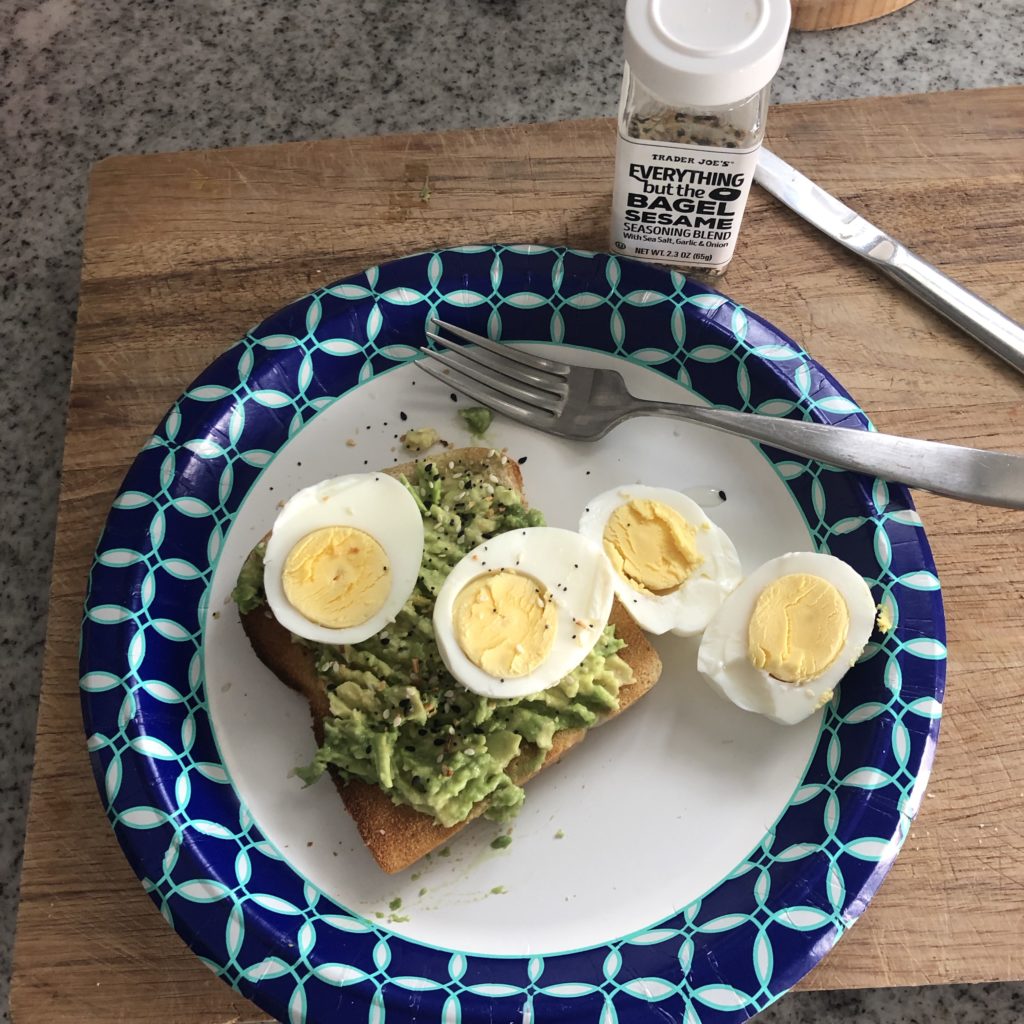 Snacks & other go-to meals…
Apple & almond butter for an easy, filling snack.
A handful fo walnuts, or macadamia nuts.
I have a spinach + mixed greens salad everyday for either lunch or dinner as a side. Getting as many veggies into my diet has been a priority for me this 3rd pregnancy. Honestly I have been craving salads since the beginning…so it hasn't felt hard to eat this way.
Add a protein on top of your salad… like eggs, grass-fed beef, lean turkey, nuts, pork etc. This will keep you full longer & ensure your getting enough protein each day.
I try and only eat to the point of satiety. That way I make sure I am not over eating, which for me leads to upset stomach, heart burn, or just feeling uncomfortable (especially at night).
Limiting sugar, processed foods, & grains, and staying away from fast food during this pregnancy has helped me feel more energized, less lethargic, less swollen, sleeping better, and less achy at the end of the day, plus maintain a healthy weight gain. This book has been an amazing resource for healthy meals, as well as the wisdom for clean eating & creating a healthy, sustainable lifestyle (in pregnancy and after).
Adding turmeric (a powerful anti-inflammatory spice) to my morning coffee everyday, AND adding it to our dinners recipes for added flavor and benefits. I LOVE this Golden Milk latte by itself with unsweetened almond milk before bed, or I add it to my coffee.
Outfit Ideas: How to style the bump in the 2nd trimester…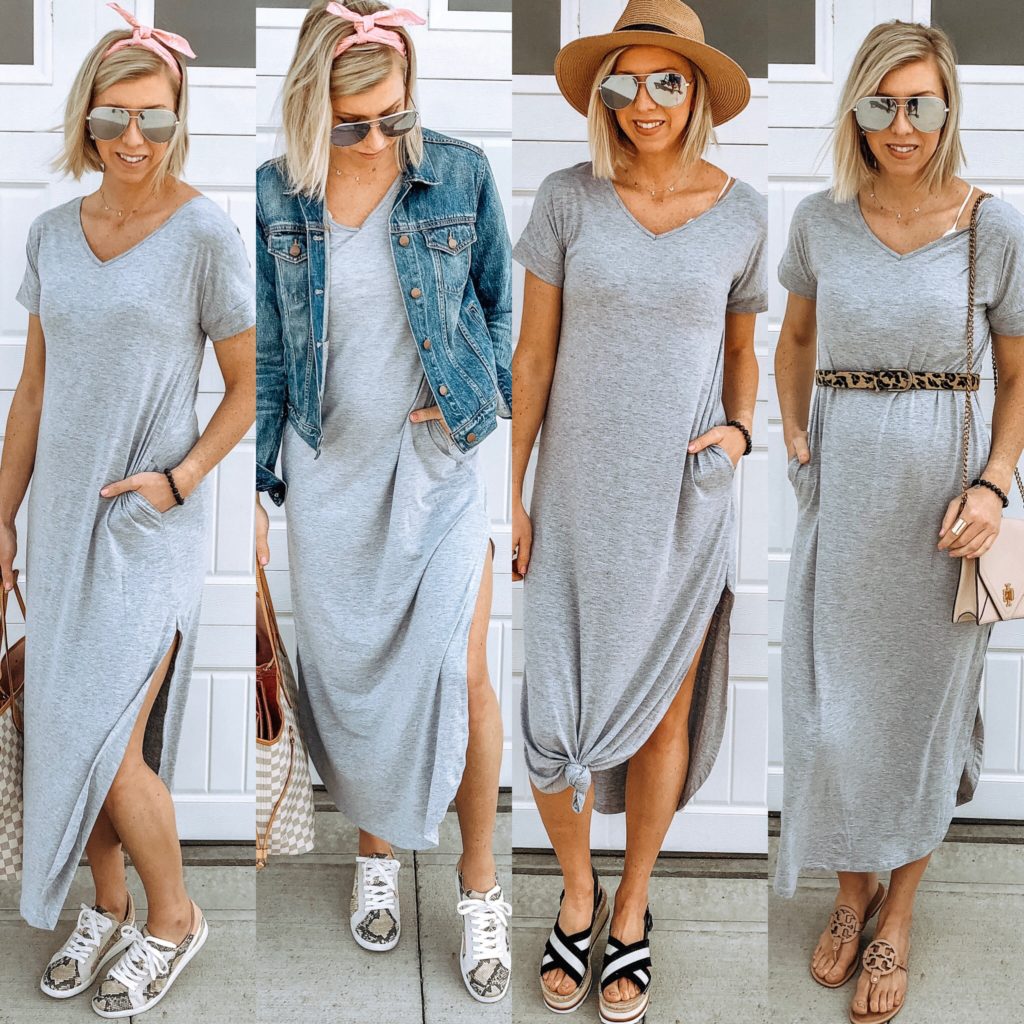 Here are a few easy, budget friendly, dress options…

Jumpsuits are the perfect all-in-one outfit for 2nd trimester!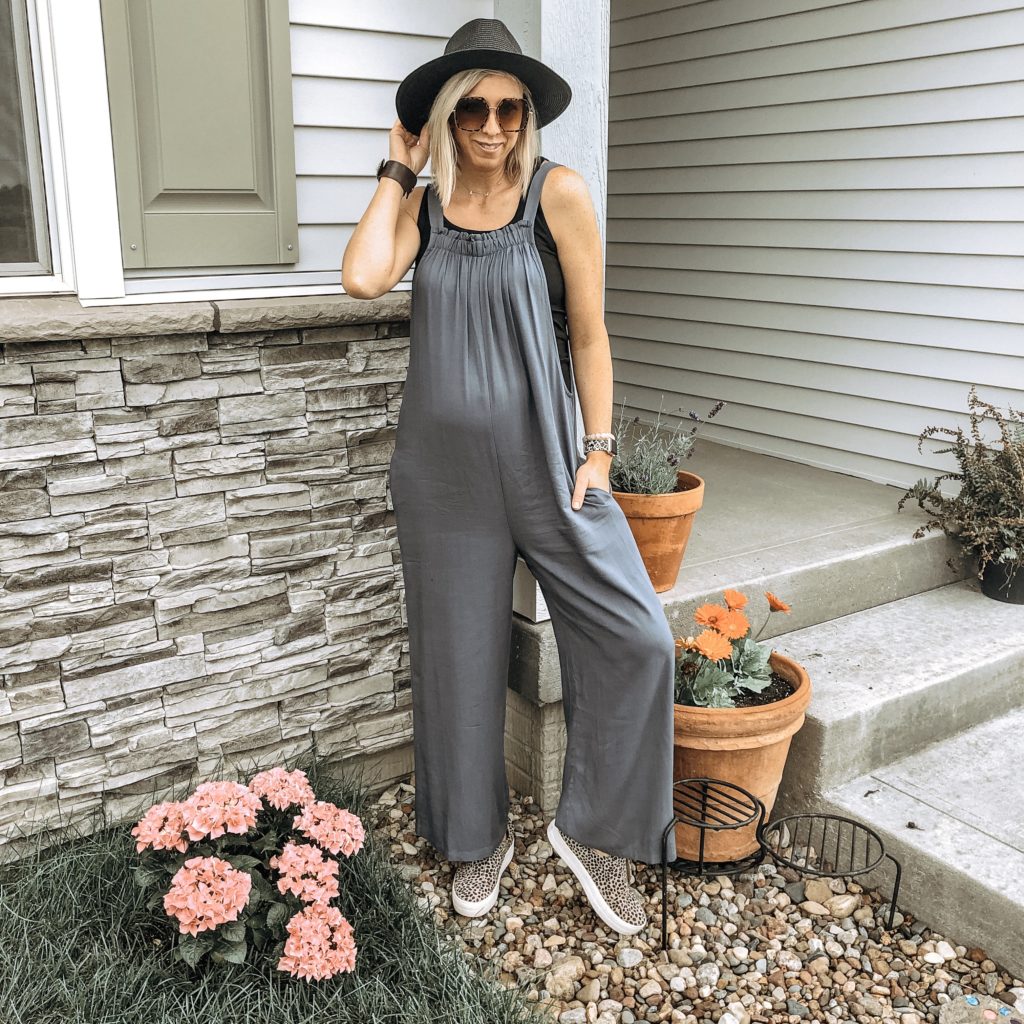 Here are a few jumpsuit options I LOVE!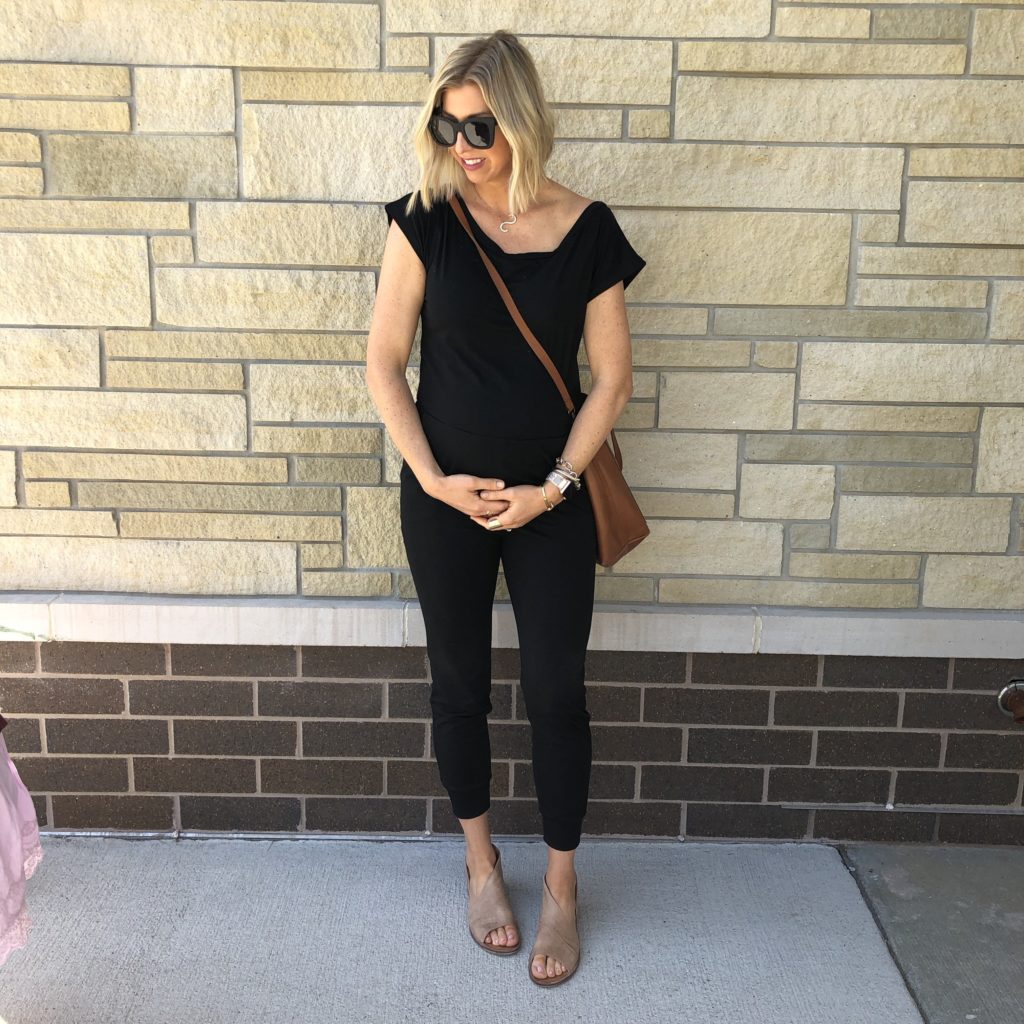 A graphic tee & skirt for everyday or a dressy occasion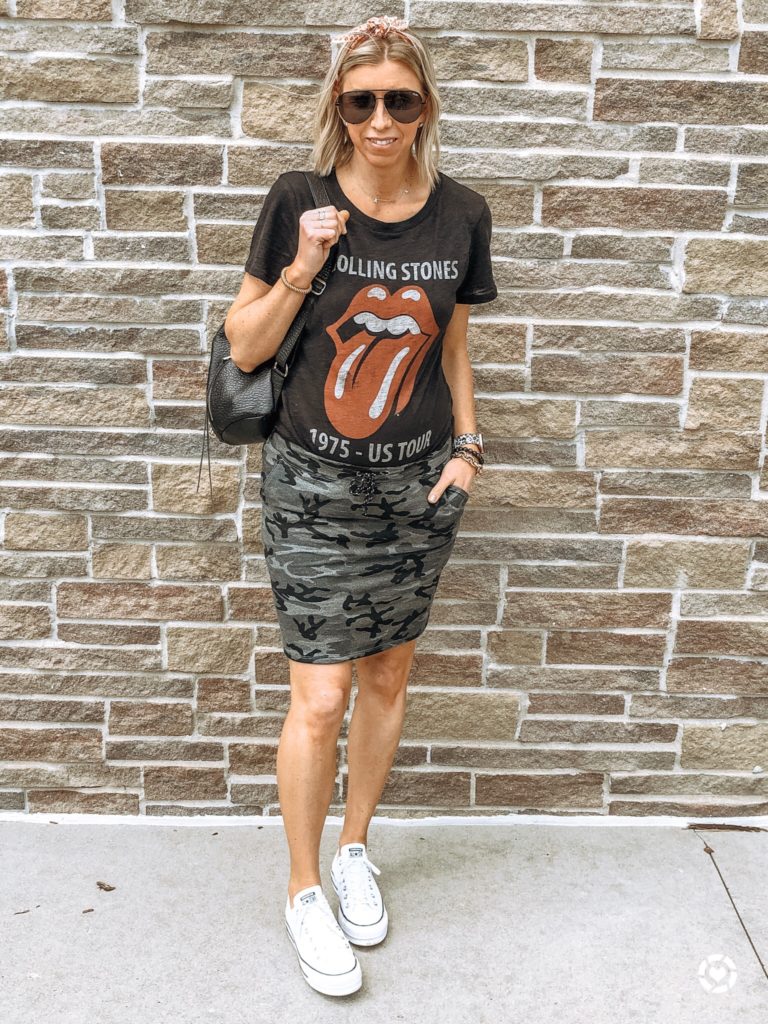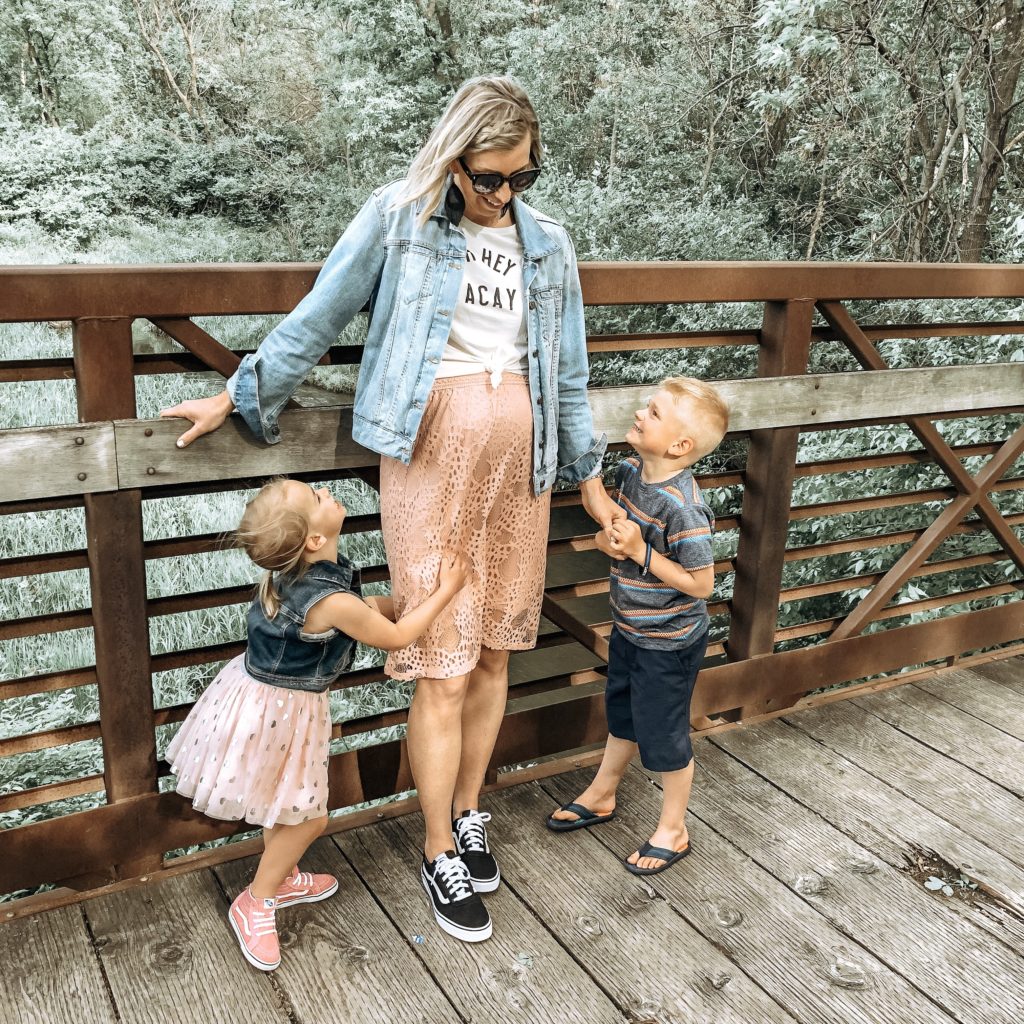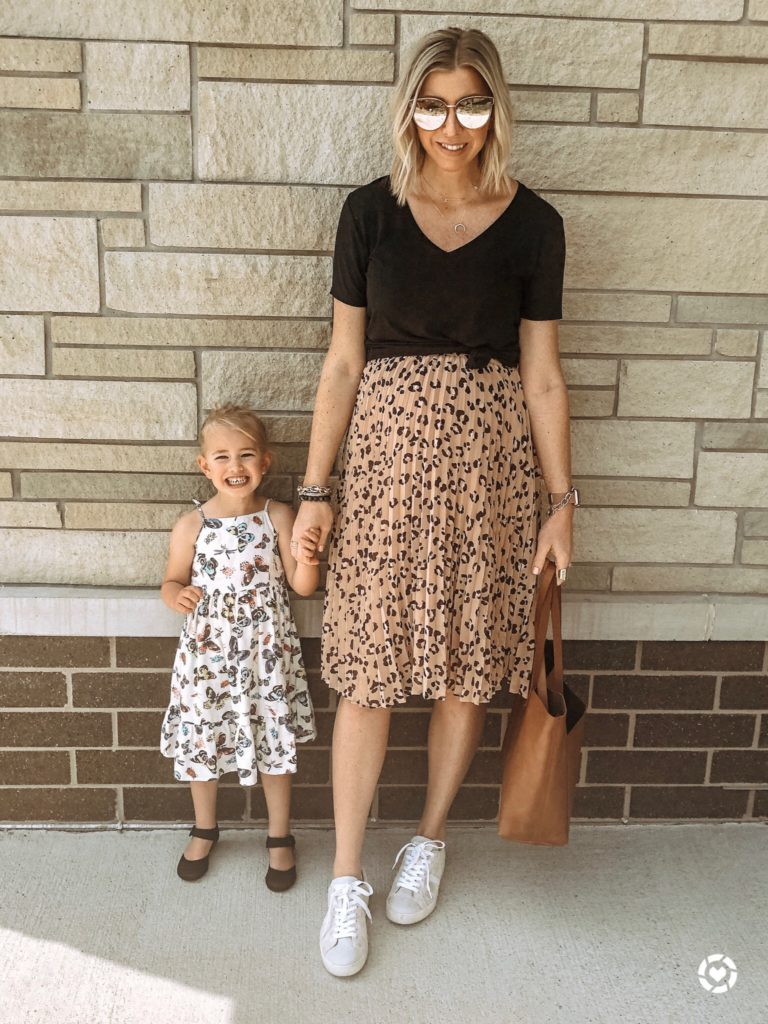 Shortalls/Overalls: Shows off the bump so well!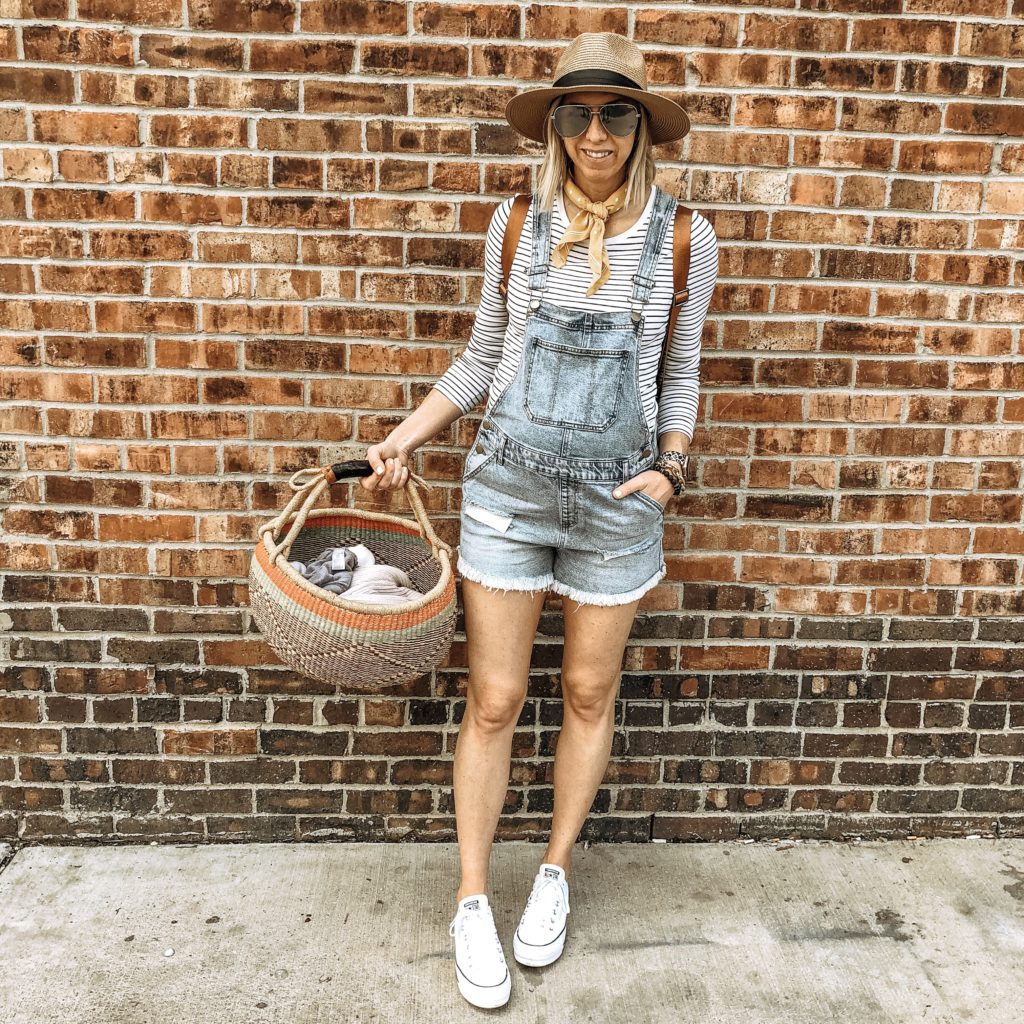 Here are a few more overall options…

I hope all these tips, outfit ideas, and recipes help you look and feel your best in your pregnancy! For more easy, everyday outfit ideas make sure your following me on Instagram
Need some help building a versatile, wearable wardrobe? Read this
I am so thankful you stopped by. Leave me a comment below and let me know what outfit ideas you loved from this post!
XO, Sarah