I am sharing he must have pieces for a versatile, easy to wear maternity wardrobe. I know it can be hard getting dressed and knowing what to wear, and what to buy when your body is changing so much during pregnancy. But don't worry girl I have you covered!
Basics are best!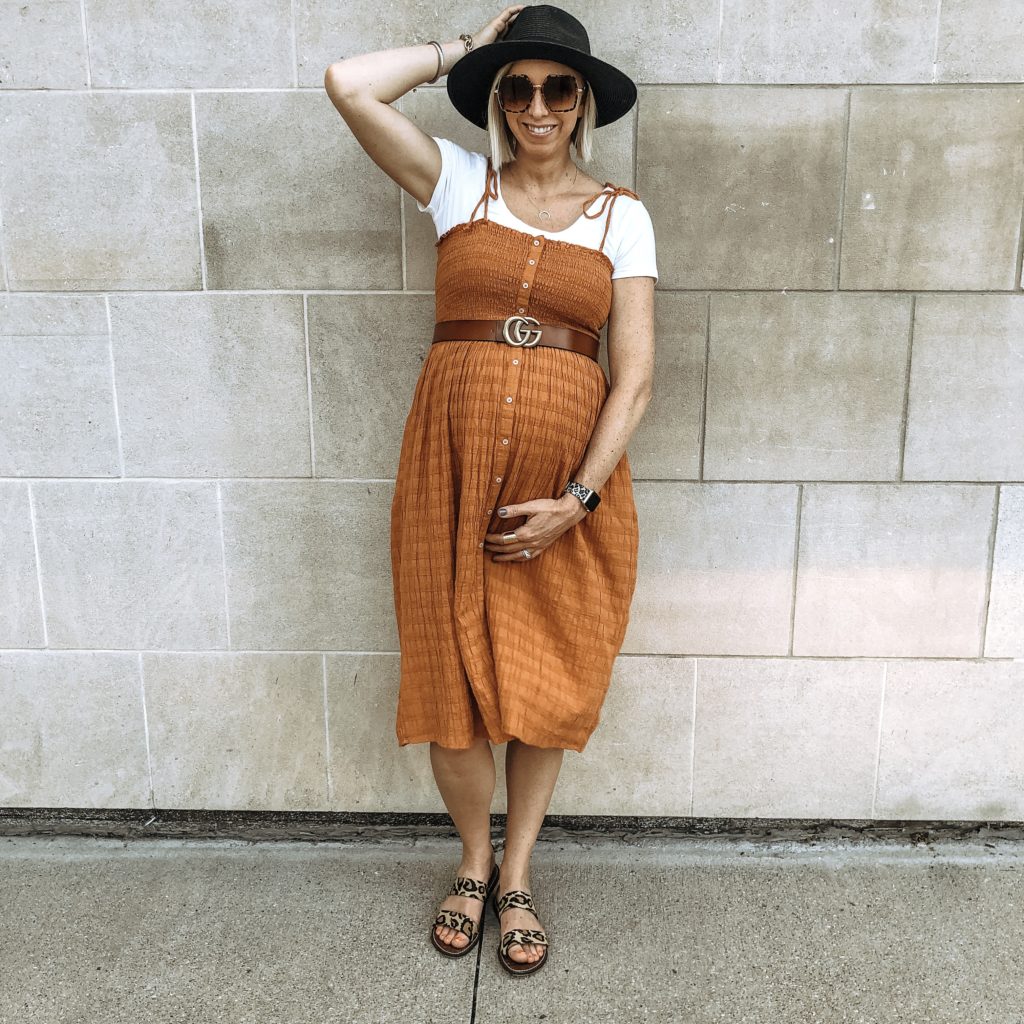 Tee's & tanks are a must for everyday & layering! I stock up all the neutral colors…white, grey, black to mix & match easily with everything.

Dresses are an easy all-in one outfit, & extremely comfortable to wear, especially late in pregnancy! They don't necessarily have to be "maternity" to work for your bump. There are lots of great non-maternity options that are flattering & work for a growing belly!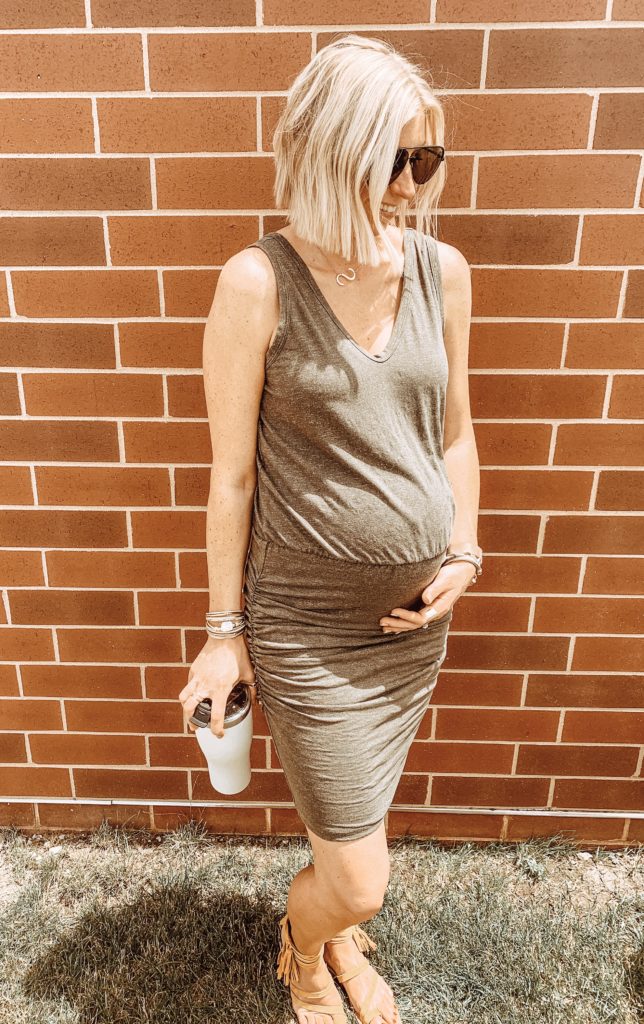 Comfortable Bra's are key for your growing body, as well as comfy lounge wear for those days you just need to be extra cozy + are great for postpartum!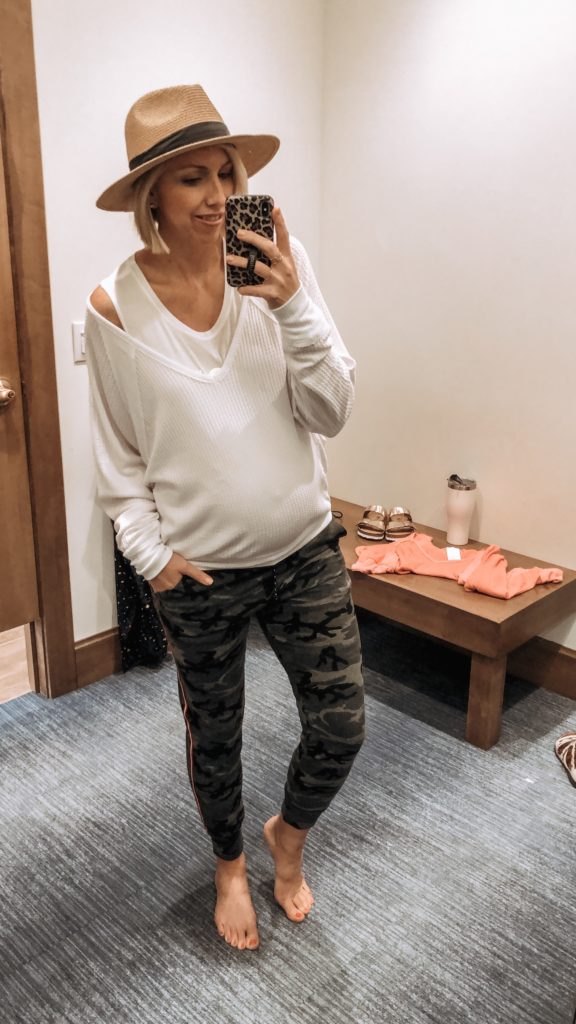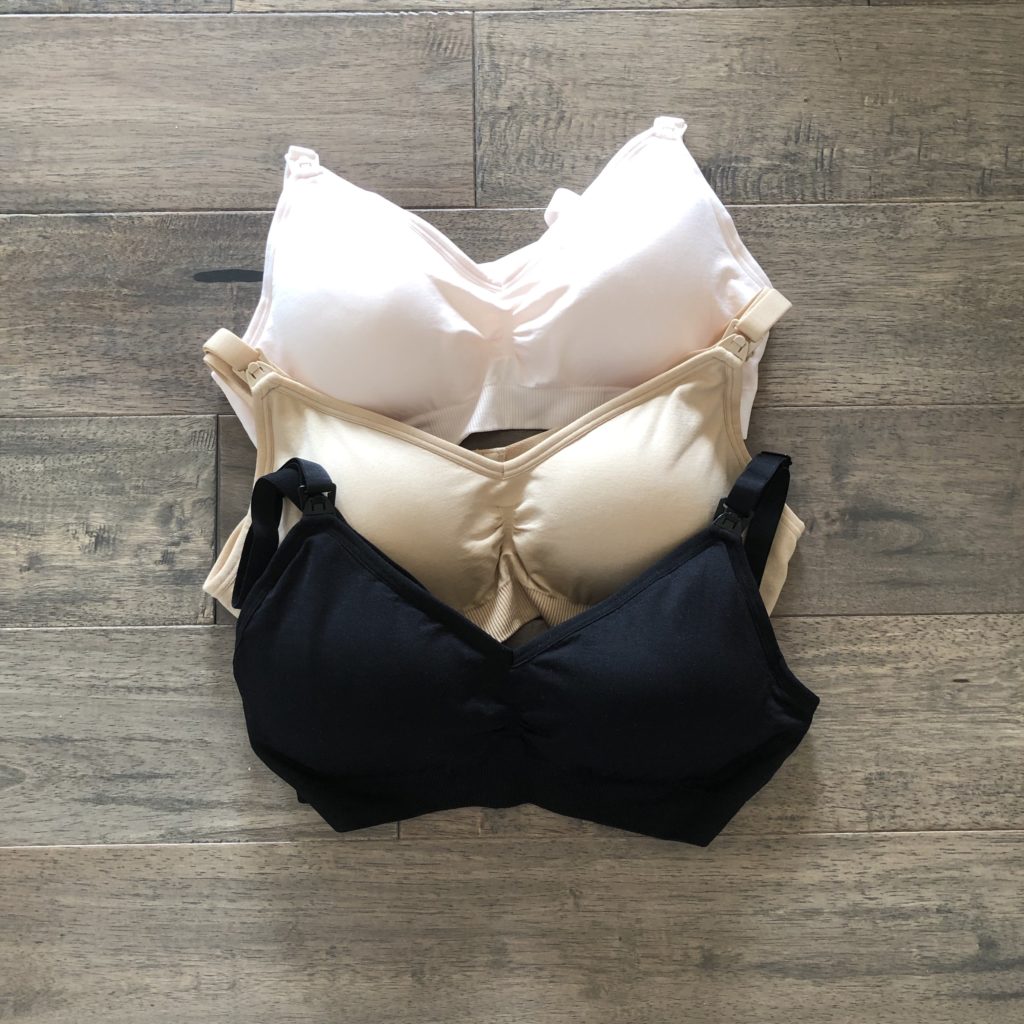 Jeans/Bottoms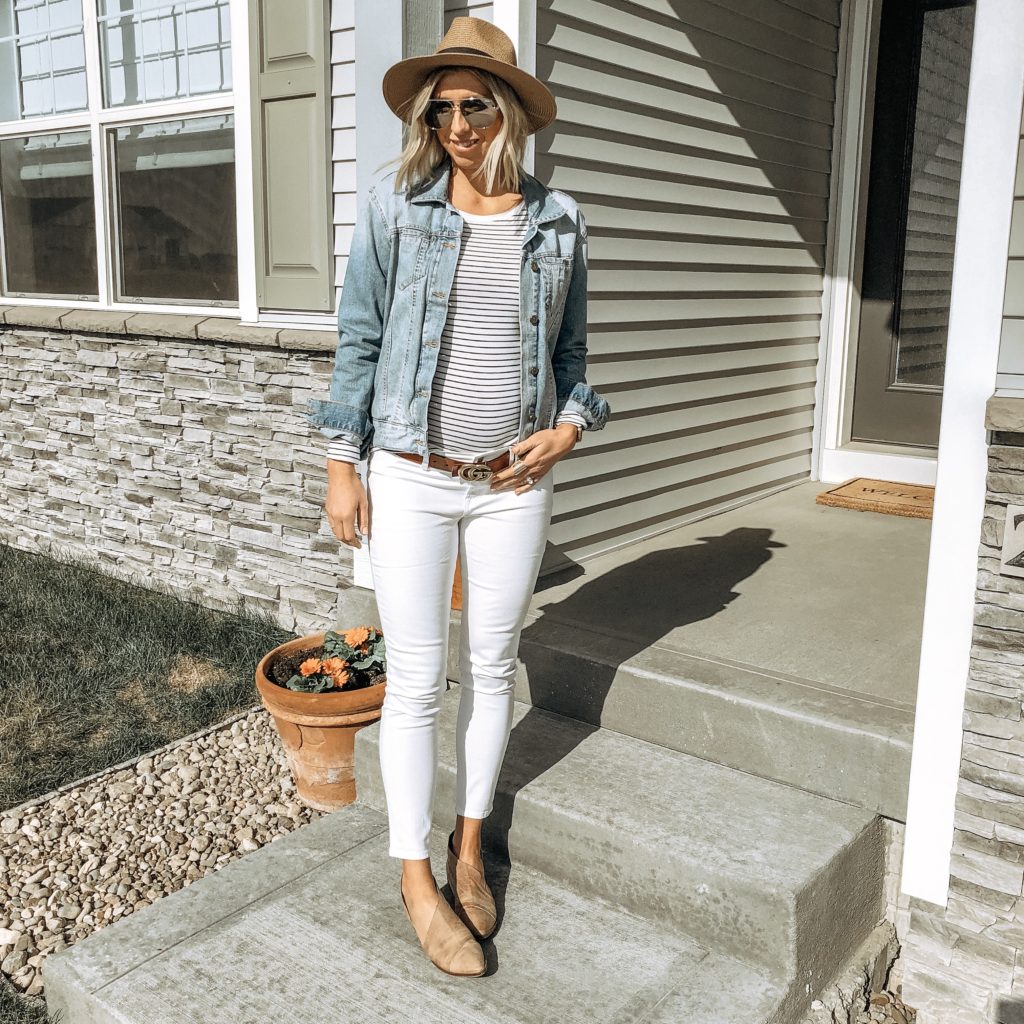 Swim wear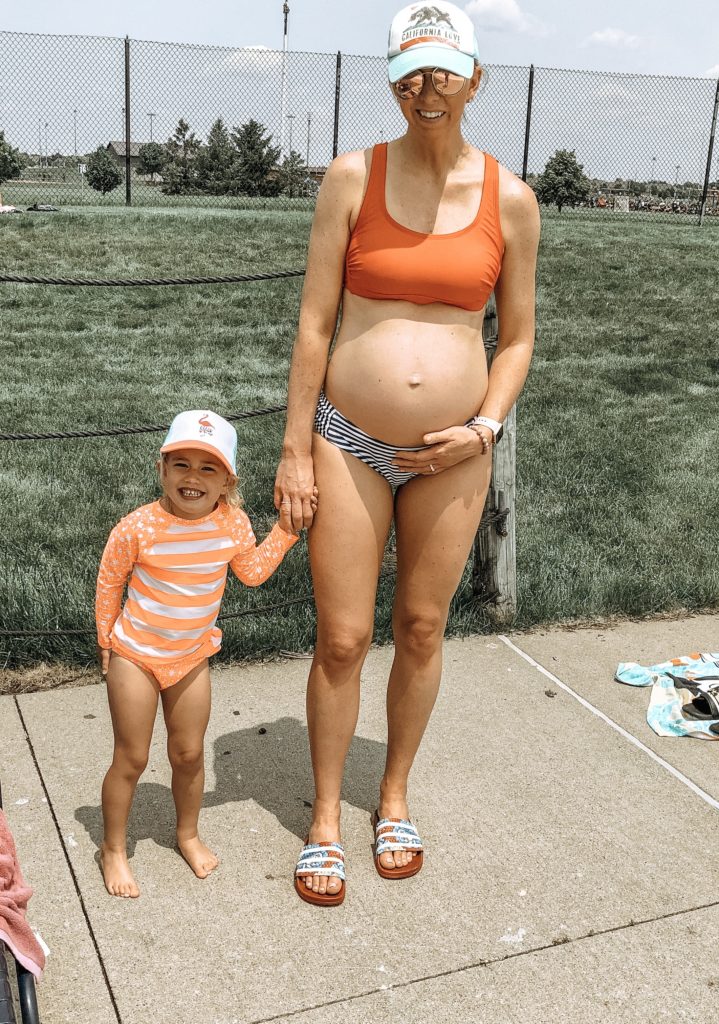 Use shoes & accessories to elevate maternity basics
This is when you can use your unique style and have fun dressing up or accessorizing your basic outfits using your shoes, hats, scarves, jewelry, bag, etc.
Having the right basics can really help you look and feel your best while pregnant, cause lets face it, it can be a real challenging time! You're growing and changing everyday, and getting dressed and feeling your best can be so hard! But remember to give yourself and your amazing body (your growing another human in there) some grace through the changes. And know that this is only a season.
Invest in a few of these key basics to help you easily mix & match outfits and also ensure you have have some good clothing options that fit your growing bump.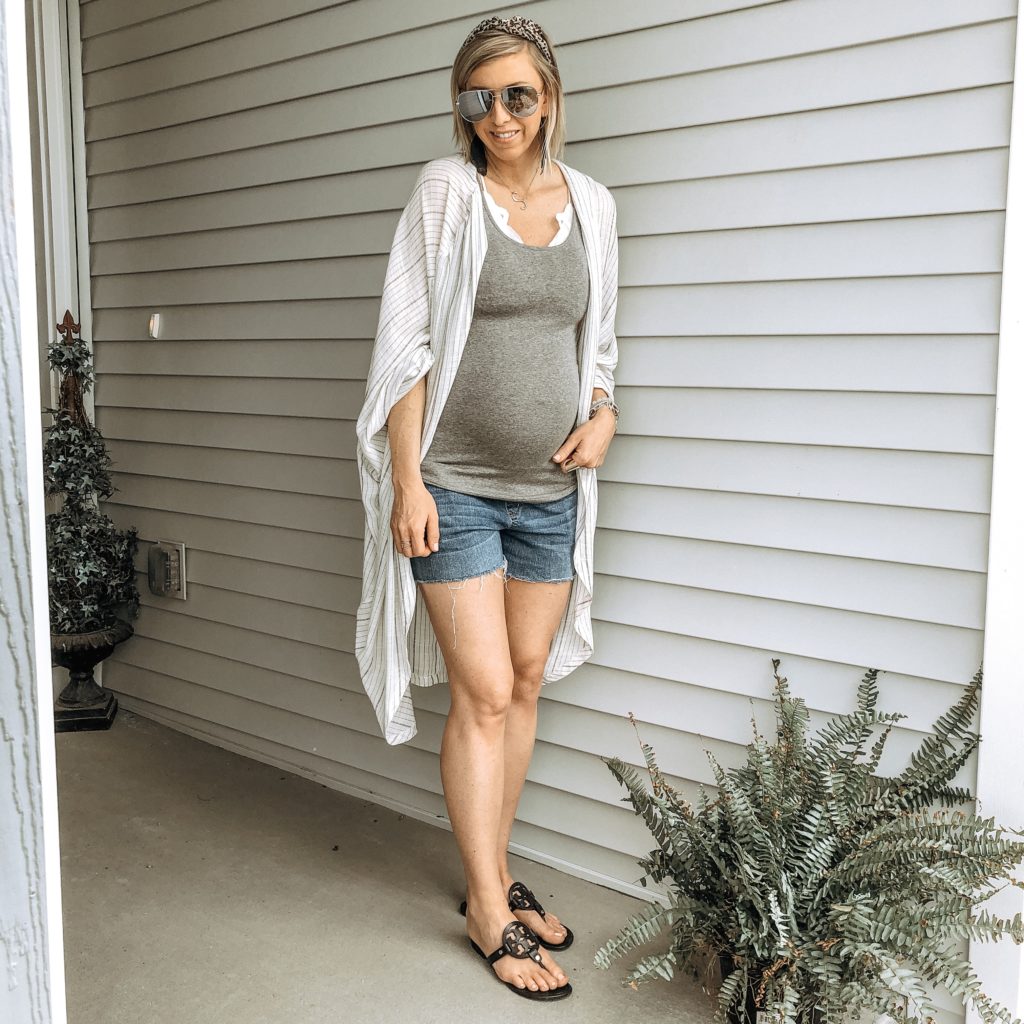 I hope these options and outfit ideas help you look and feel amazing in your pregnancy!
For a list of 2nd trimester outfit ideas, head HERE
XO, Sarah