The winter season is officially here! So I wanted to share my winter capsule wardrobe with you, in case your looking for some great essentials to add to your closet.
All of these pieces are great basics that can paired easily with just about anything in your current closet. This winter capsule is  casual…but can be paired with dressier items (i.e. skirts, dresses, heels,  jewelery for work or fancier occastions). Perfect if you work from home, are a stay-at-home/work from home mom, or work in a business casual office.
Make sure to check out my Fall Capsule Wardrobe….all of these pieces are meant to go with many/all of those pieces as well!
I like to think of the winter season as a time to fill in a few holes from my fall wardrobe, and maybe add a few warmer layers, accessories, but the basics remain the same. Ideally you invest in all of your basics in the fall (tops, bottoms, then just add 1-2 sweaters, a coat/jacket, and maybe a pair of boots/shoes for winter).  Less us best.
Casual Winter Capsule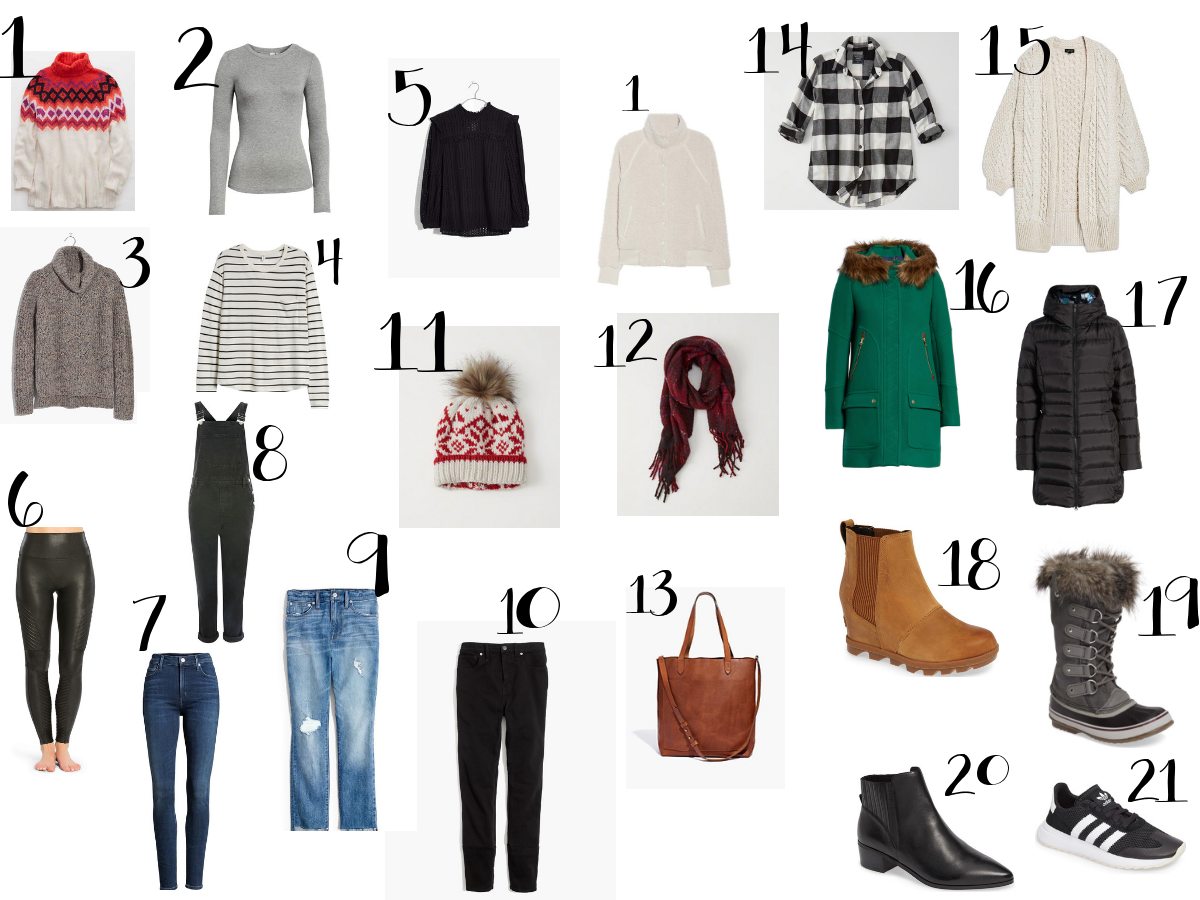 I hope this capsule wardrobe inspires you to get in your closet and take inventory of what staple pieces you have that you love and maybe what pieces are missing?
Overall I hope you enjoy this special time and season with your family friends!
Blessings, Sarah