Here is a look at what's new in my closet for fall. I have been in the process over the last few years, to keep my wardrobe simple, classic and versatile. That way I can easily create outfits from things that I already own. Then with each new season, I add a few on-trend investment pieces to update the classic, basic pieces, and have a current but functional wardrobe.
How To Create An Intentional Wardrobe
My style mantra these days is, effortlessly simple, & classic. Comfort is key with what I'm wearing. But, I still want to look pulled together. My personal style is practical, yet chic, to elevate my work from home, mama, stylist/blogger lifestyle.
Taking the time to get dressed each day, even if I'm at home, has become a priority in this season of life. When I look my best, I feel my best, as a wife, mom, stylist, friend. That is what my style evolution, and intentional wardrobe building process has taught me.
Each new season I….
-focus on less is more
-take the time to assess what pieces work/don't work for my lifestyle
-only bring in a few new pieces to make what I already have feel current
These key practices makes getting dressed each day so easy & and such a joy.
What's New In My Closet
This coatigan is a layer I have been repeatably reaching for. The camel color is so classic and elegant. I love the longer length of this cardigan, as it pairs nicely w/ leggings, jeans, or joggers.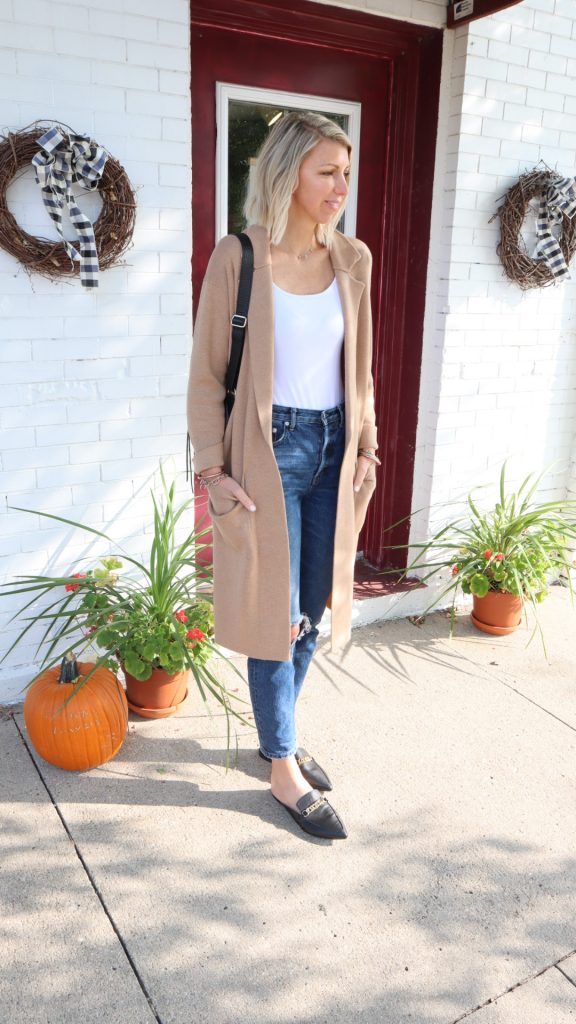 These joggers have been a huge hit in my wardrobe. I wear them several days a week, as athleisure wear, lounge wear, or dressed up w/ booties or a blazer for date night or a client meeting.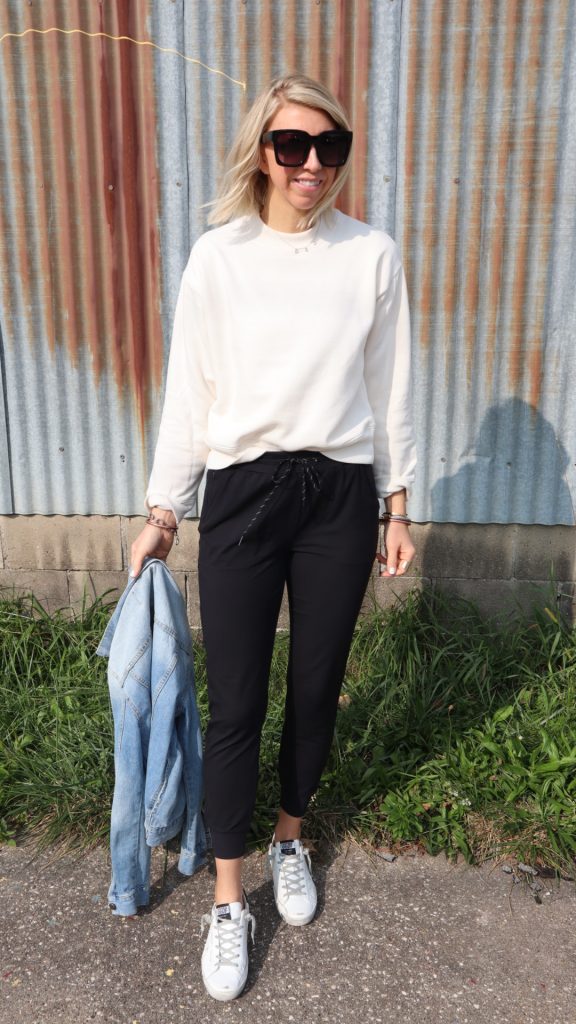 These jeans are the perfect fit, and I love the lighter wash & no distressing.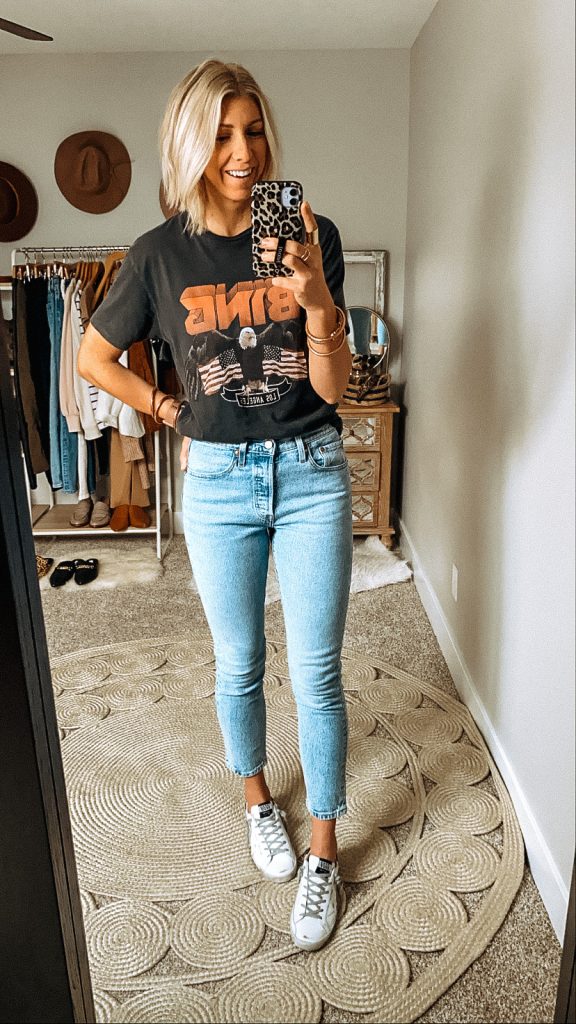 These sneakers were a splurge but something I have been saving up as an investment in my year around closet. I have been wearing them daily & they look amazing & elevate pretty much everything in my closet. These are a great look a-like sneaker for the designer one's.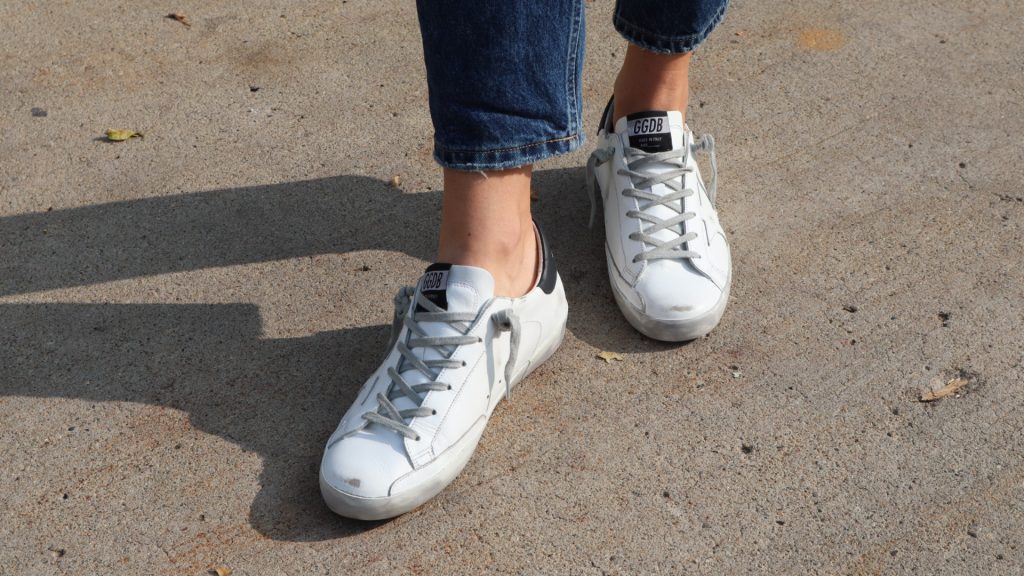 These sunglasses are so classic and look amazing with any outfit. I love how wearing a great pair of sunglasses makes me feel like a million bucks (even if I'm just in my lounge wear). If you are on a budget, adding a few elevated accessories to your wardrobe is a great way to make it feel current & on-trend.
Anything leopard print or snakeskin…I added this cardigan to my wardrobe in late summer and I always get a ton of compliments on it. If you want a statement piece to add to your fall wardrobe, add some kind of animal print. Here are a few great pieces…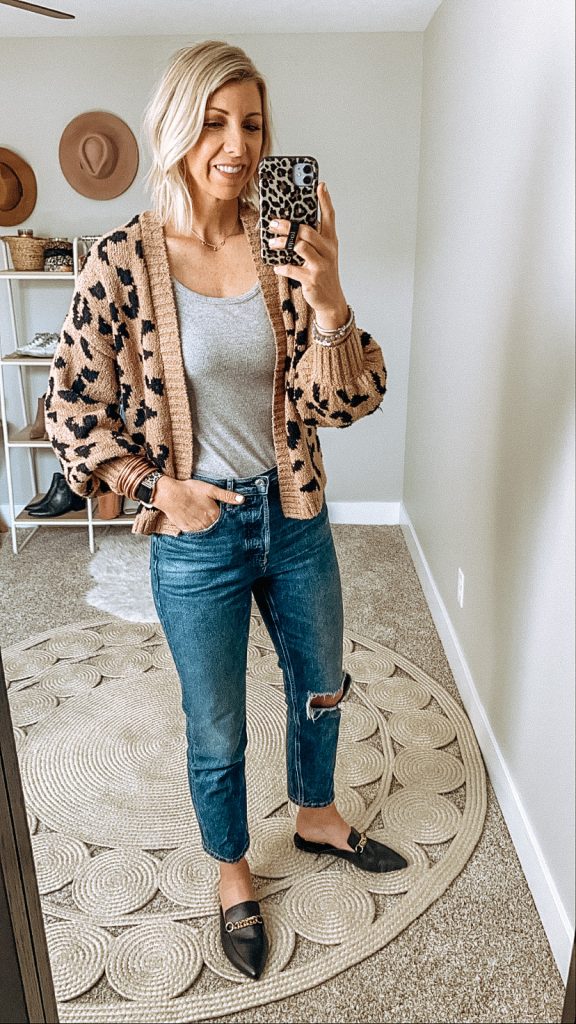 Top 10 Essentials To Have In Your Closet This Fall
Want to learn how to build a closet full of classic basics + a few seasonal investment pieces to make it all feel current? Stay tuned for the release of my Fall Capsule ebook, which is launching Oct. 7th!! I will show you how to create a wearable, versatile wardrobe, share 100 outfit ideas, PLUS you can just click & shop this downloadable ebook!!
For more fall outfit inspiration make sure you are following me on Instagram there I share daily outfit ideas, healthy living tips, recipes & more.
I also have a ton of outfit remixing videos on Pinterest if you want some easy outfit ideas.
XO, Sarah