Pullover / Jeans/ Boots/ Scarf (similar)
Here are a few of my go-to outfits these as we get into the colder months here in Iowa! Of course none of these looks are complete without some of my favorite dry shampoo for my unwashed hair, and a little concealer, mascara and I'm ready for whatever adventures come my way that day!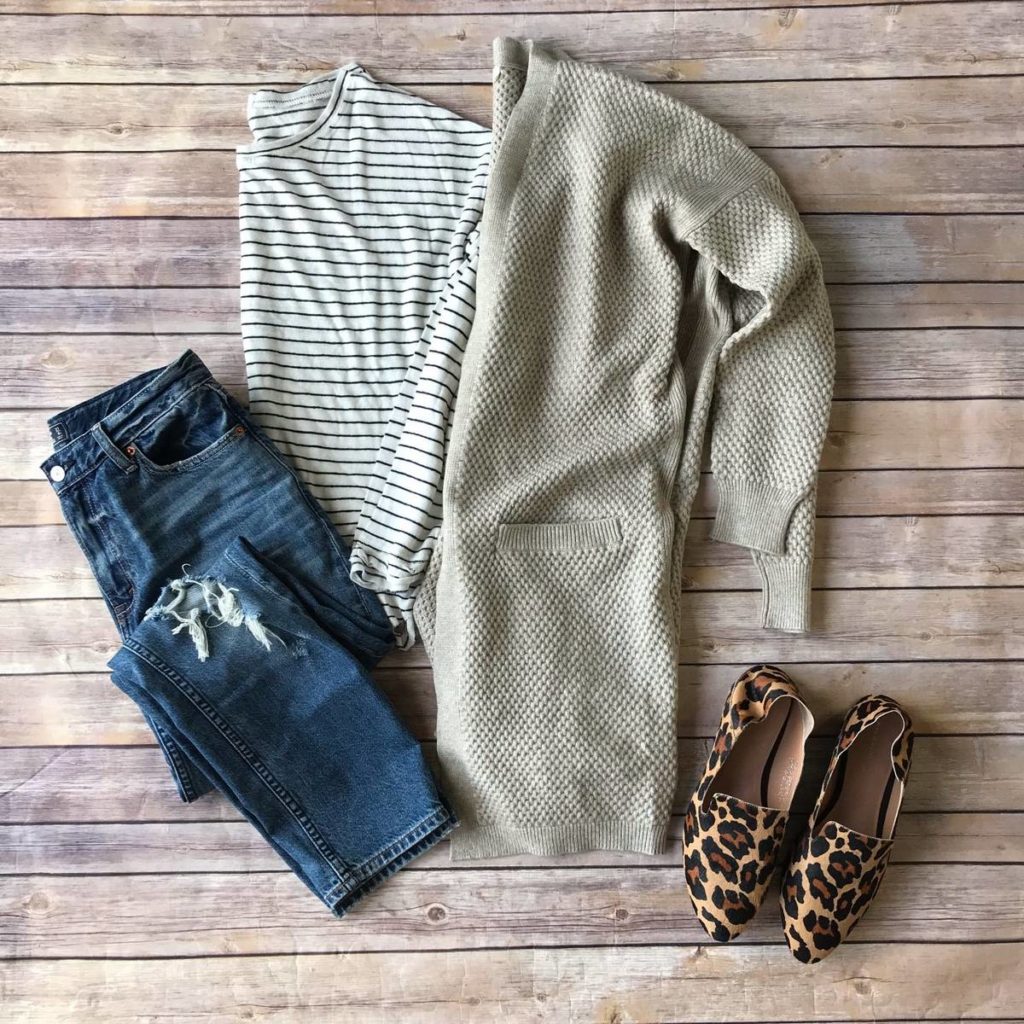 Jeans / Stripe Top / Cardigan / Shoes
I gravitate to this look several times a week..its classic, comfy, and polished! Pattern mixing is a great way to add some color and a sophisticated edge to an outfit.
I love the look of this camo military vest paired with a simple grey tee, jeans and mules. It is so simple yet, so chic!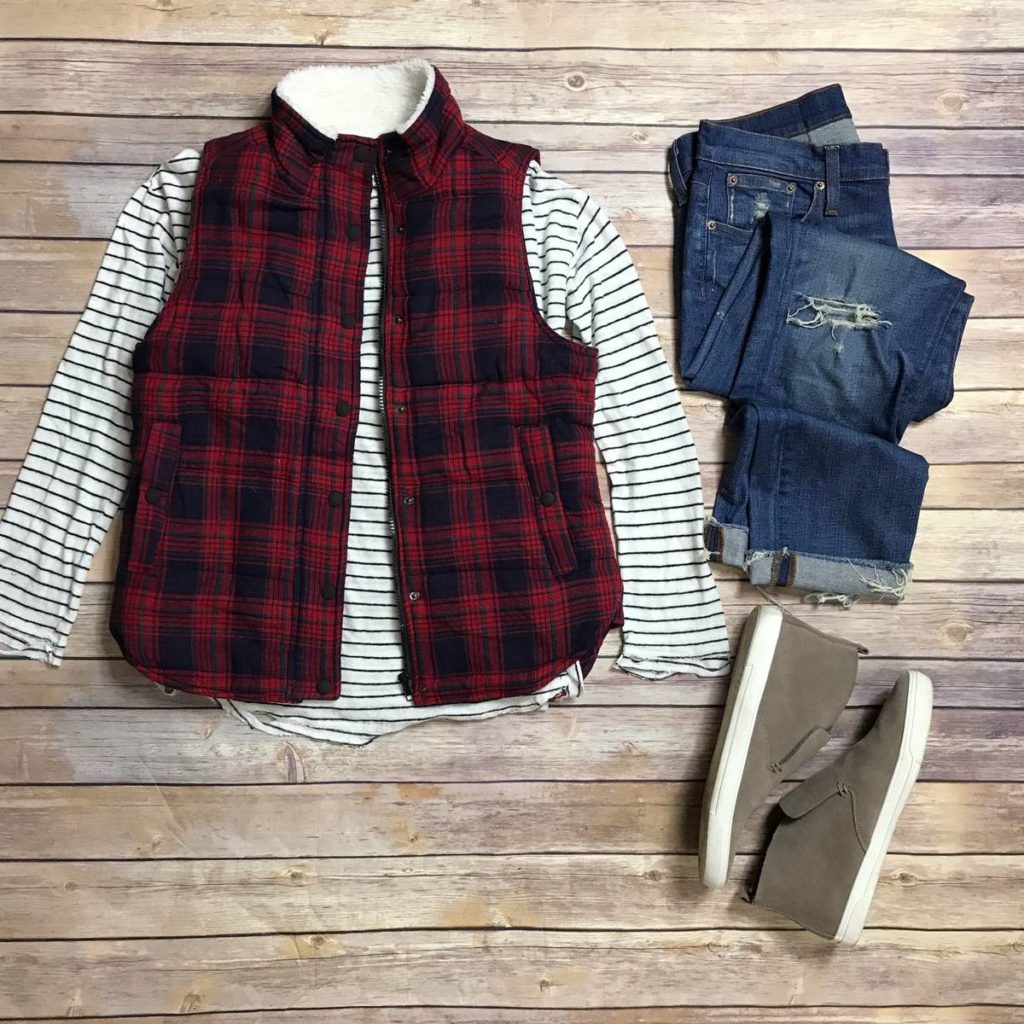 Stripe Top / Plaid Vest / Jeans / Sneakers
Plaids and stripes= amazing! Don't be afraid to mix and match! A warm sherpa lined vest is the perfect layering piece this time of year. Throw it on over a basic striped tee, distressed denim, and sneakers for a casual, cool look. Perfect for school picks, play dates at the park or doing some holiday shopping.
Hope this looks help inspire you as you get dressed this month! But, remember that a smile is the best thing you can put on!!
-Sarah