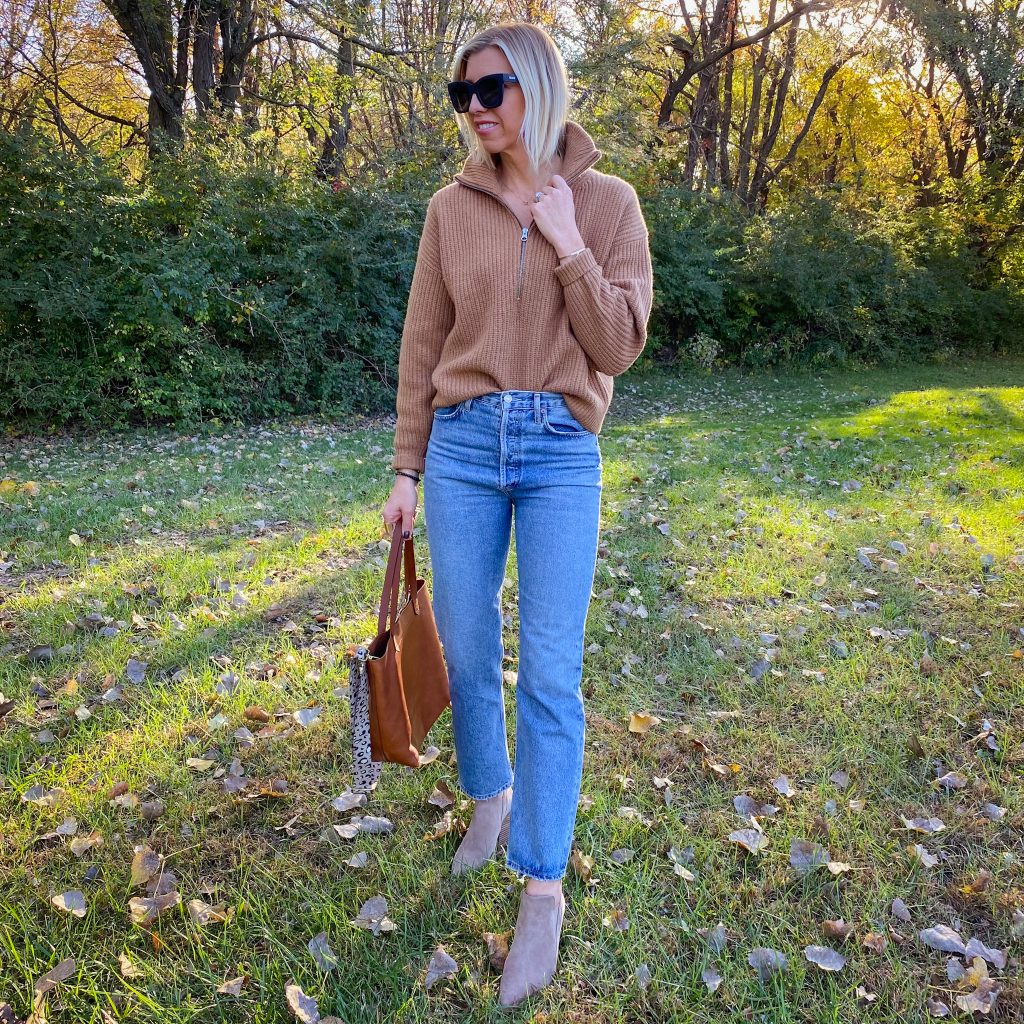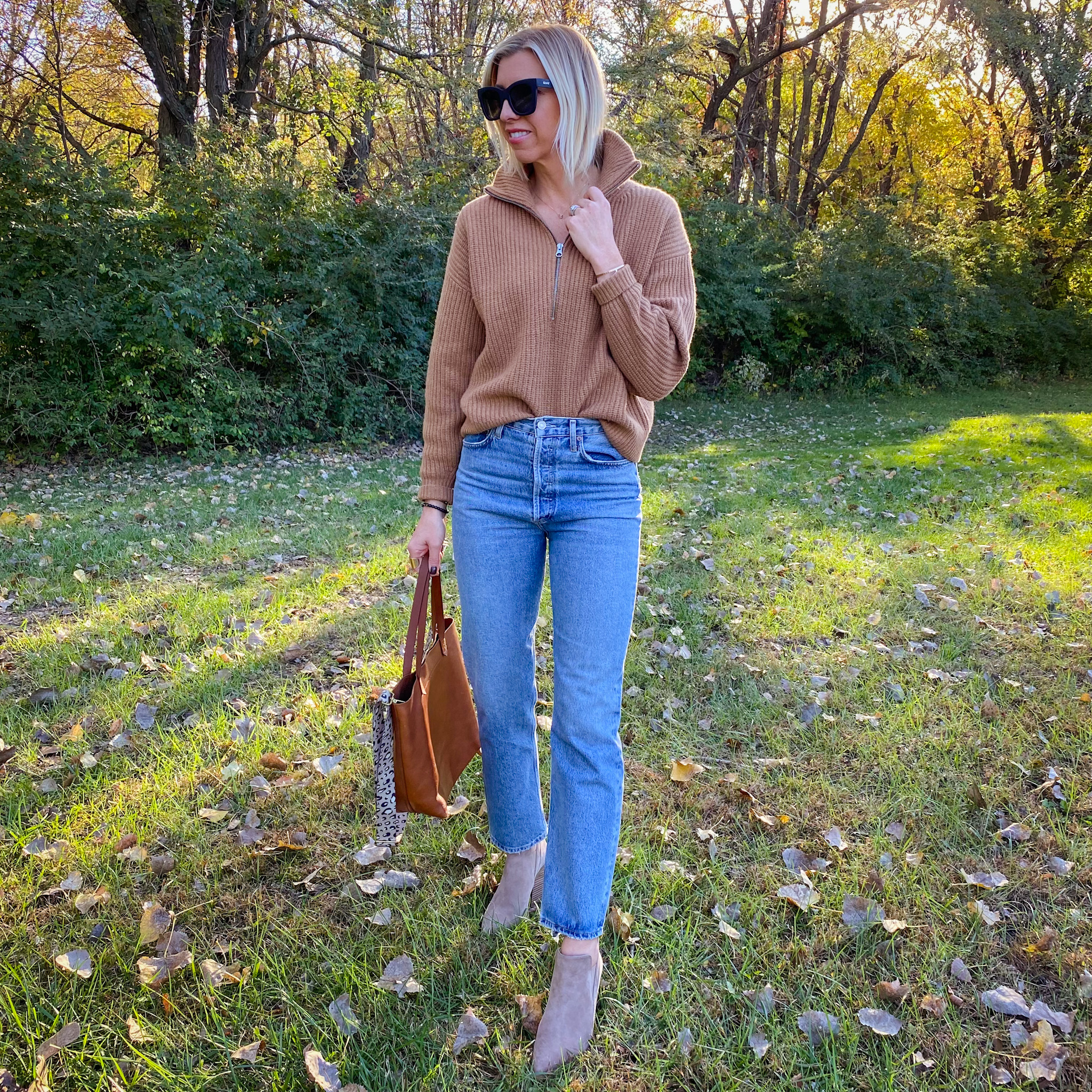 Everyone, I'd like you to meet your new favorite sweater from Everlane, it will instantly elevate your fall outfit.
This relaxed yet refined pullover style sweater is a huge trend right now. It's very '90s and I'm personally really happy it's here to stay for the time being. The elevated zip neckline, the soft ribbed knit detailing, and a relaxed fit, have such a luxe look and cozy feel. The best part? It's made of extra-fine merino wool that's been washed and boiled for a softer, warmer, and more durable feel. 
I just added this camel half zip sweater from Everlane to my fall sweater collection and couldn't love it more. It's the perfect piece to create an outfit with minimal effort, and that is a huge win in my book!
For this particular look, I wore this felted merino wool sweater with some of my favorite Agolde jeans—the 90's Pinch Waist High Rise Straight —and my favorite pair of booties. When I tell you I could wear this exact combo every day, I mean it. As far as 2021 sweater outfit ideas go, this is one of my tops! So comfortable, so casual, and so cute.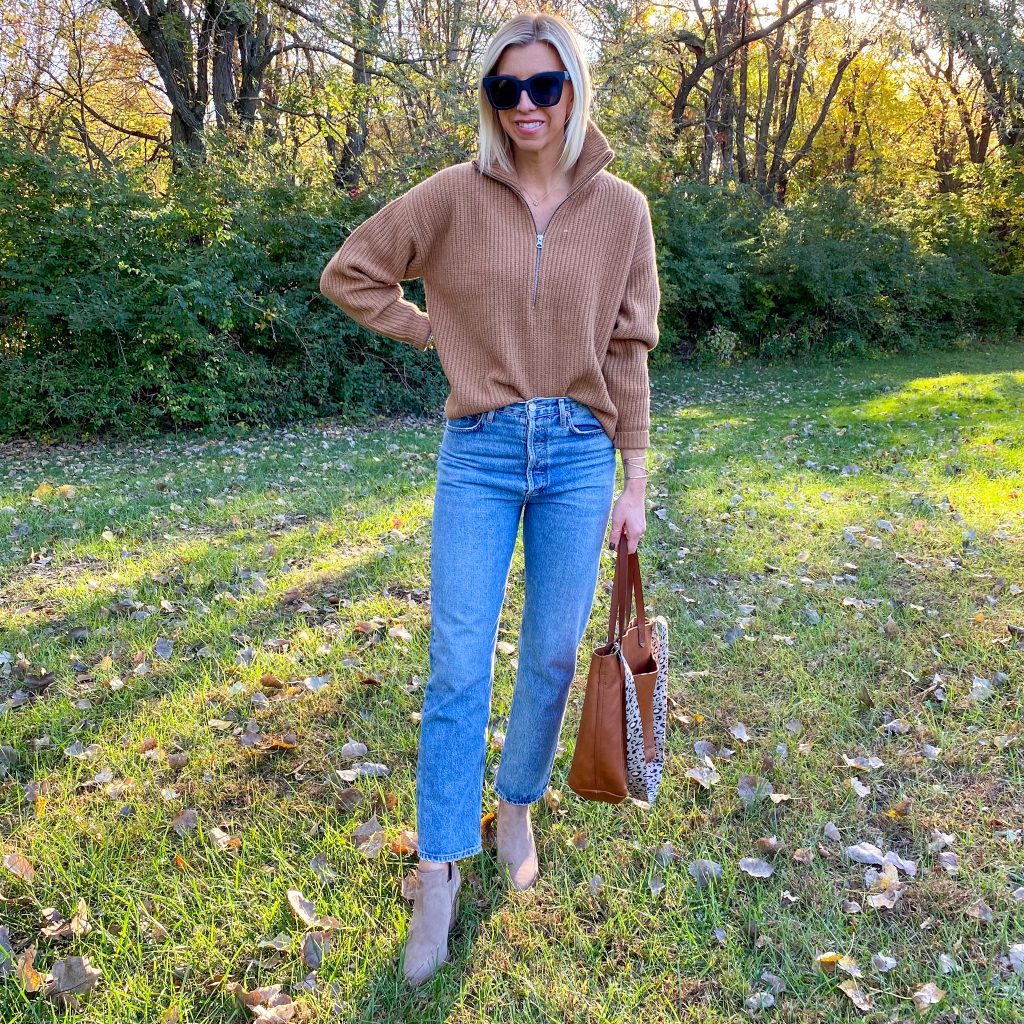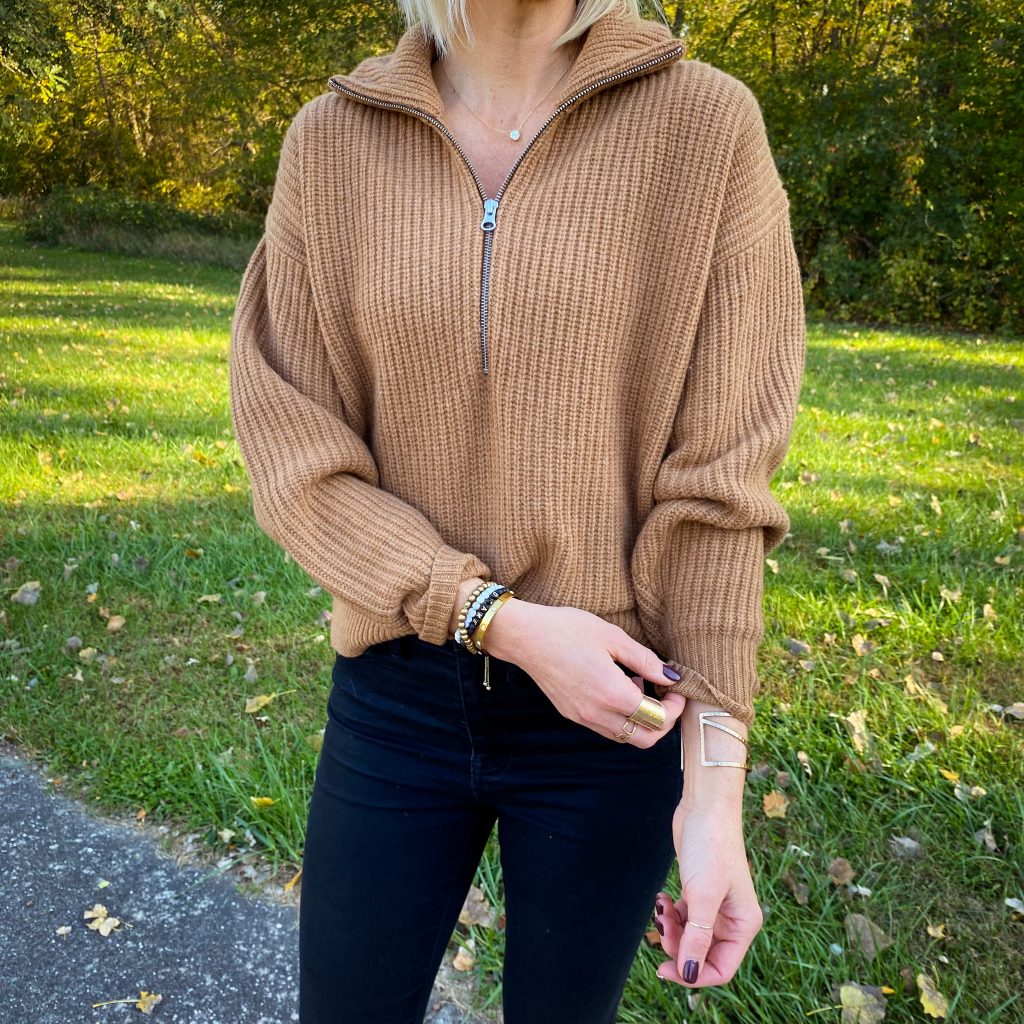 More Ways To Elevate Your Fall Outfit
Make sure to check out my Fall Denim guide for easy fall outfit formulas + fit tips to find a great pair of jeans, which are also a must for assembling an elevated outfit this fall.
If you are looking for more easy fall outfit ideas, plus ways to elevate your outfit, see my Fall Essentials Capsule for tons of inspiration. This is a very helpful guide for building interchangeable, versatile outfits + easy links to shop everything right there, I wanted to make shopping for wardrobe essentials as easy as possible.
Editors Note: I'm 5'10" for height reference