Hello fall! I've hand-picked a selection of versatile, staple pieces that can be paired together in so many different ways this fall. The key to creating a capsule wardrobe is to include classic staple pieces that are always in style and consist mainly of neutral colors, (think cream, tan, grey, olive green, black).
I love creating a seasonal capsule wardrobe to help save money because you're not as tempted to go out and buy something new or trendy for every occasion. Having a capsule wardrobe also encourages your creativity to see what new looks you can put together with staple pieces. It also cuts your "getting ready" time in half by taking the time to create a capsule with limited pieces. Less clutter in your closet, means less effort to pull together outfits every day.
I am so excited to share my fall wardrobe essentials for 2021 with you. Whether your a working mom or stay at home mom, a woman over 40 or 50 working from home or back in the office, or maybe you are just looking to update your closet, I'm going to show you how to build a capsule that will answer every style need throughout the fall season! 
Here are more helpful tips to create a capsule wardrobe!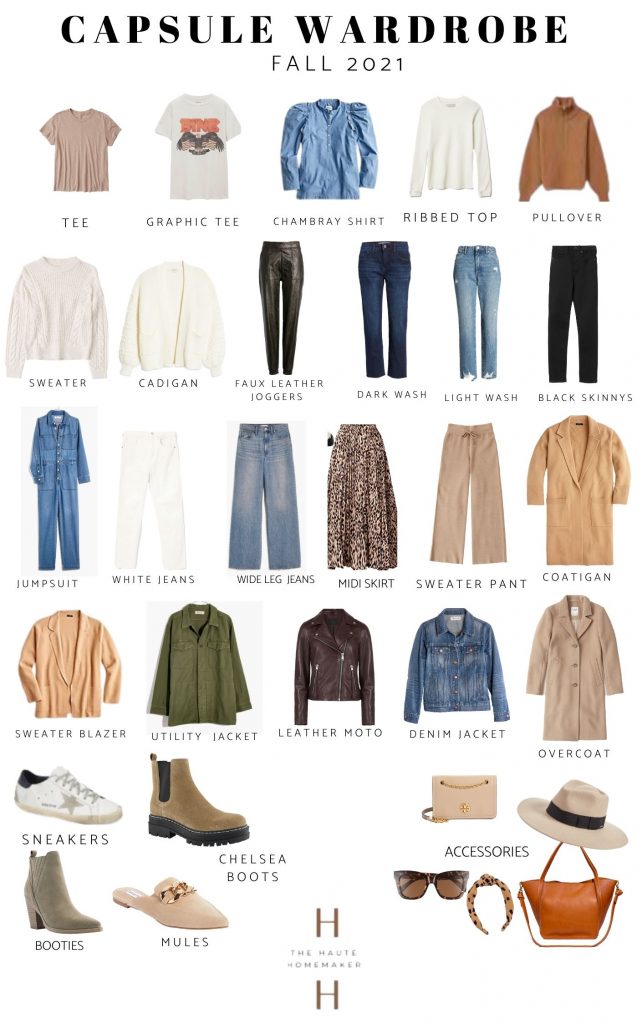 FALL CAPSULE ITEMS
Fall Capsule Staples Pieces Breakdown