Earlier this season I shared my fall capsule wardrobe with you guys, and today, I want to share what I consider to be the top 5 fall essentials every closet needs that could possibly get you through the entire season without having to buy anything extra (but who are we kidding)!
1. Faux Leather Leggings/Joggers
These are such a great staple piece for a fall wardrobe. Leggings and joggers themselves are already amazing, but make them faux leather and they instantly become an elevated version of a comfortable classic. I've had my Spanx leggings for years now, and still look forward to putting new outfits together around them come the fall/winter! They look amazing with booties, sneakers, over the knee boots and are so comfortable. I was excited to add the faux leather joggers to my closet this fall and absolutely love them too!

2. Sweaters
Sweater weather is the best weather, and I'll find any excuse to grab for a chunky knit during the fall. I love how a great sweater with jeans replaces a white tee with great jeans in the fall—it's a warmer version of a classic outfit, and these are some of my favorites.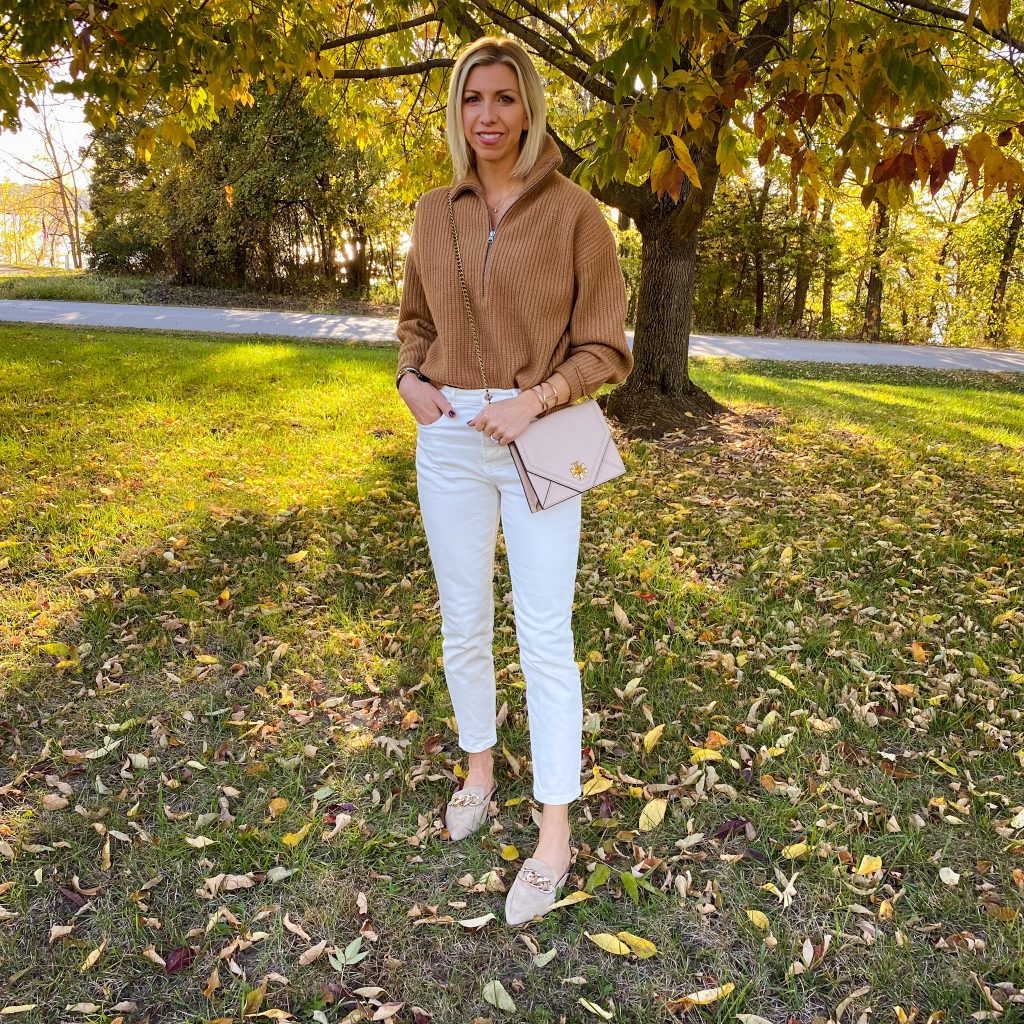 3. Jeans
Denim in the fall is something I reach for 99.9% of the time. I've always been a jeans girl and strongly believe you need options. Straight leg, skinny, loose fit, high-rise, mid-rise, blue, black, white—these are some of my favorite go-to jeans that I wear year around.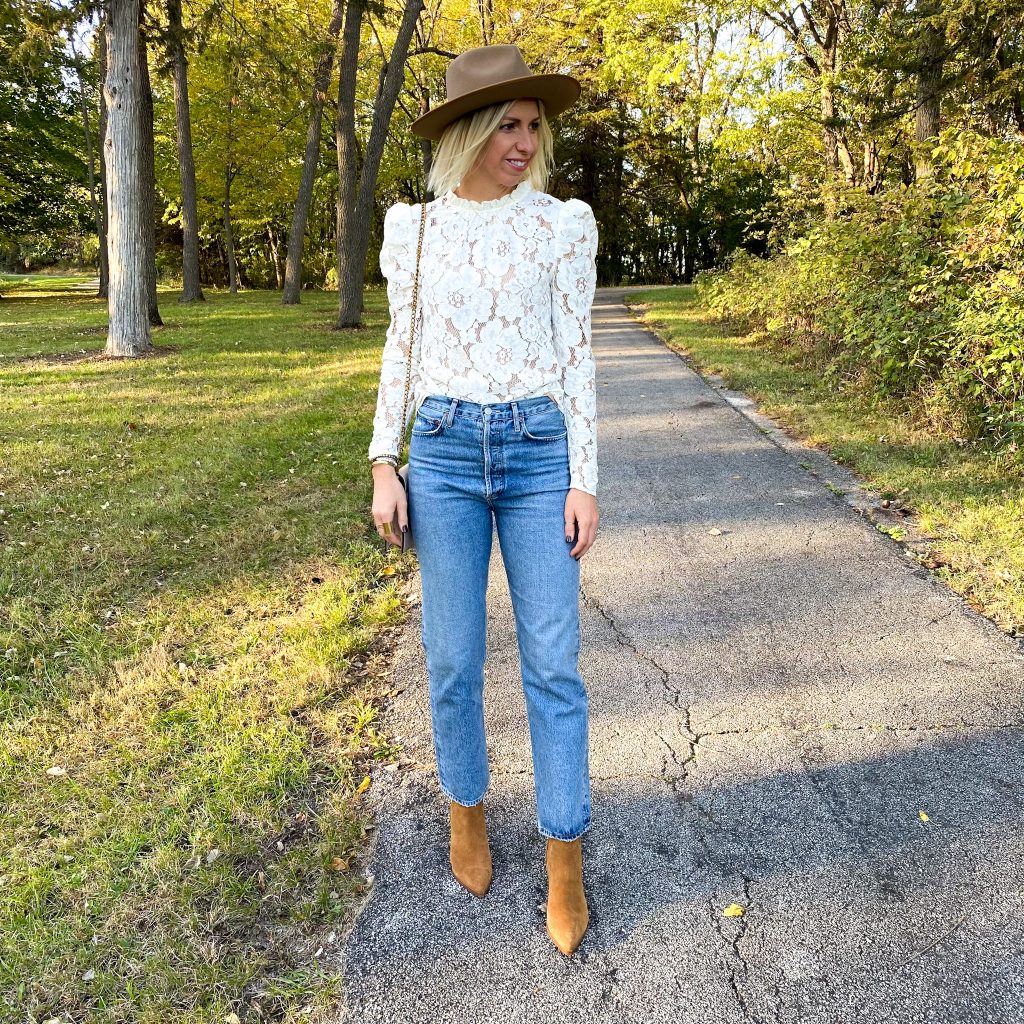 4. Jackets
Another essential fall piece is a leather or faux leather jacket. Actually, make that a leather moto jacket. It's a great piece to have not only for casual days, but to dress up a fall effortlessly! Throw on a leather moto jacket, black jeans, booties, and boom—you look amazing and are ready for date night.

5. Booties
Can a girl have too many booties? Don't answer that. I fully support having multiple pairs that lend themselves to countless outfits. Brown suede, black leather, snakeskin—there's a bootie for every foot, no matter what your personal style is! It is the perfect shoe for fall and completes every outfit.

Those are my top 5 fall essentials to build a wearable, versatile wardrobe. What are yours, I would love to know? Leave a comment.