Happy small business Saturday. I am sharing my shop small gift guide, and supporting some amazing small businesses this holiday season. When you support small business, you're also supporting families and local communities.
Here are several great holiday gift ideas for the people on your list this year.
6 Week Devotional: Be Restored- a biblical perspective on the heart & your health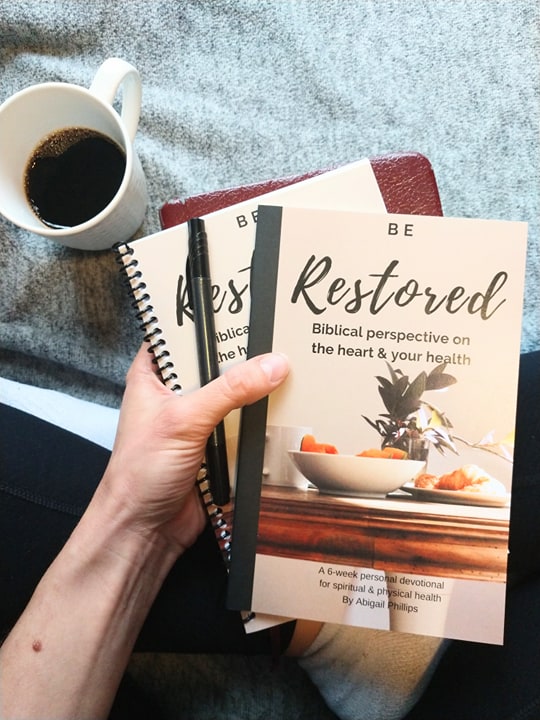 Hello, My name is Abigail and I love to inspire and encourage women to live healthy lives both physically and spiritually. I have a background in ministry and collegiate sports.  Turned into full time Mom looking to keep myself and my family healthy. 
I have written a 6 week devotional and journal bundle to dig a little deeper on what God has for us and our life concerning healthy living.  This is a great gift for your personal time with God and to gift to a loved one. 
*I love this devotional, journal, and/or bundle of both, to give to a friend, or sister this holiday season!
Give the gift of a wine subscription or give a bottle as a hostess gift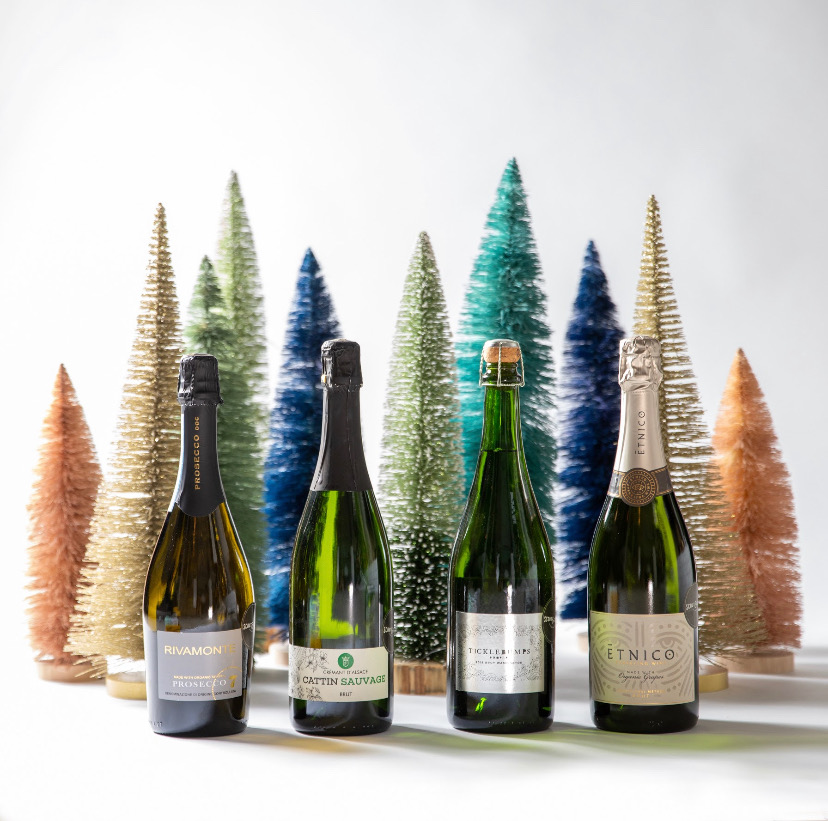 I am Allyson, and the founder of Prosecco & Patchouli a lifestyle brand committed to educating and serving the modern woman as they seek to make cleaner living choices across the board. 
As a part of this effort, I am proud to be a consultant for Scout & Cellar wine! This wine is free of added sugar, sulfites, pesticides, dyes, and other junk that is in most mass produced wine (and that leaves a lot of people feeling crummy after a glass or two!). With several small batch varietals from family owned vineyards around the world, you are sure to find the perfect bottle for any wine lover on your Christmas list (and a couple for yourself as well!). All of our wine is 100% satisfaction guaranteed, so shop with confidence!
*I have personally tried this wine and it is amazing! I love that they only sell clean ingredients without any added sugar, pesticides or sulfates. It is hard to find good wine like this!!
Clothing your kids need and love to wear for the holidays & everyday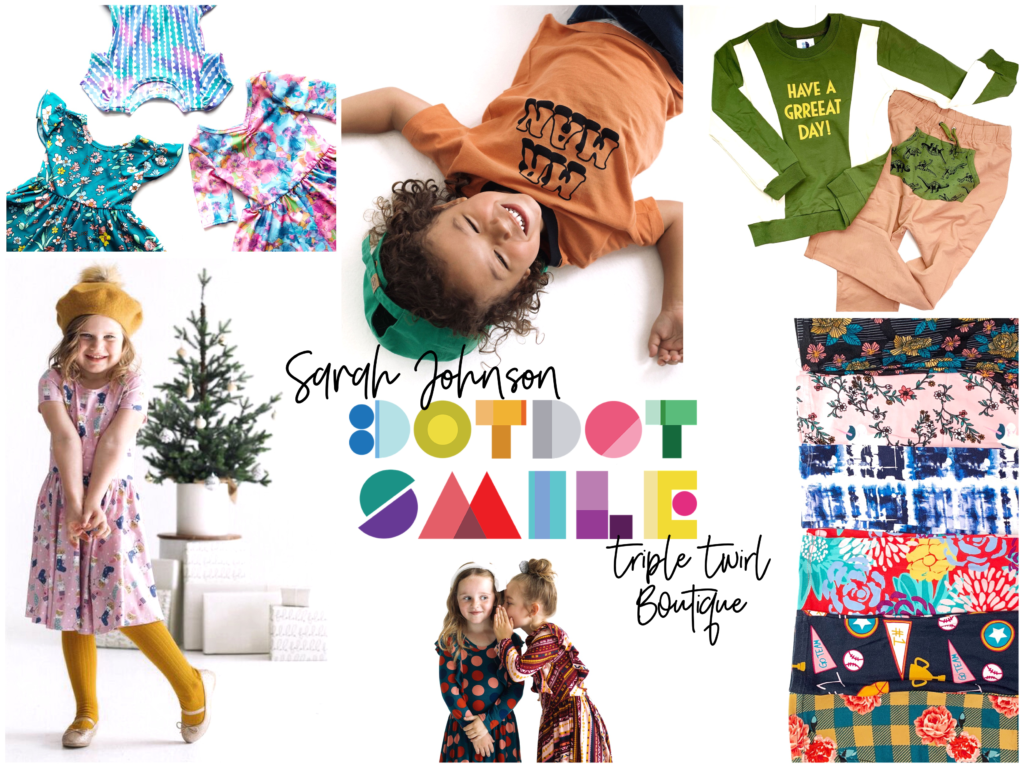 I'm Sarah, wife and busy momma of 5, and I absolutely love owning a boutique in my home. Our mission is creating smiles & building confidence. With the recent addition of a cool, casual Boys Line (sweatshirts, joggers, graphic t-shirts and denim) in addition to several dress styles, leggings and sweaters, we can carry that important purpose to all children! These clothes are FUN! They would light up your child's eyes as Christmas gifts or I can help you create the perfect outfit for them to wear to festive family gatherings, holiday programs and parties, etc.
*My daughter Shay (who is 4) has an adorable dress from Sarah's boutique & loves "doing her twirls" in front of the mirror, showing off how her dress can move. It's the perfect holiday dress for a toddler or young girl!
Personalized jewelry makes a great gift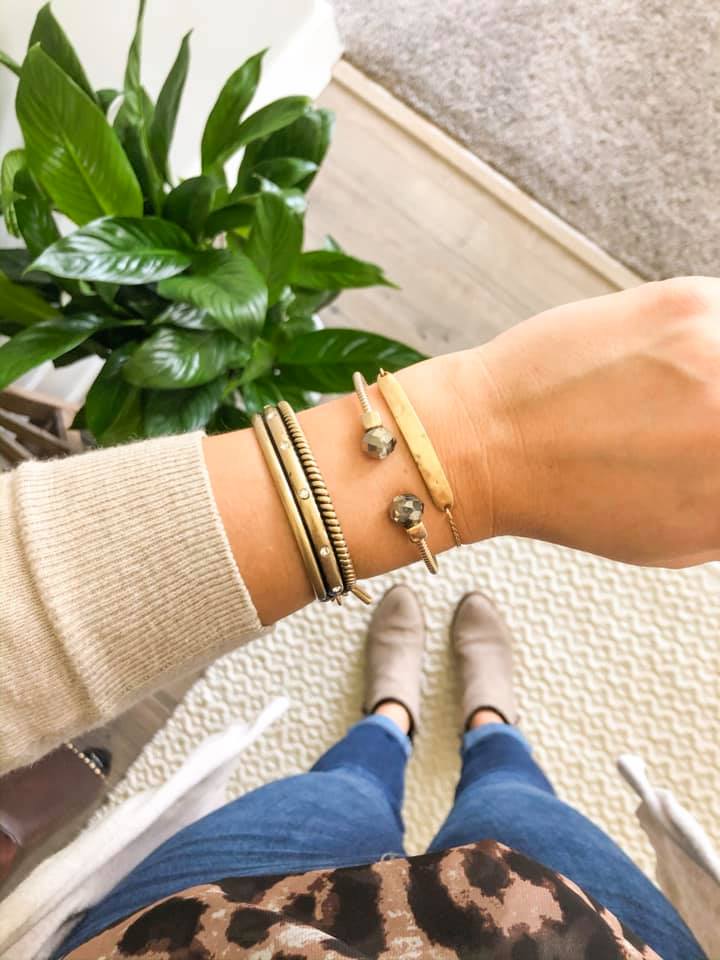 Brooke Walburg is an Accessory Stylist, specializing in high-fashion, affordable jewelry for women of all ages and stages.  Whether you're looking for the perfect necklace to complete a holiday outfit or meaningful Christmas gifts & stocking stuffers, you're sure to find what you're looking for in her jewelry collection.  She even offers inspirational + personalized gifts (all engraving is free)!
*I love the engraving option for a necklace or bracelet to add a personal touch for a gift. This would make a great Christmas gift for any woman (friend, sister, mom, mother-in-law, grandmother, teacher, or new mom)!
This Does It All Bag – makes a great gift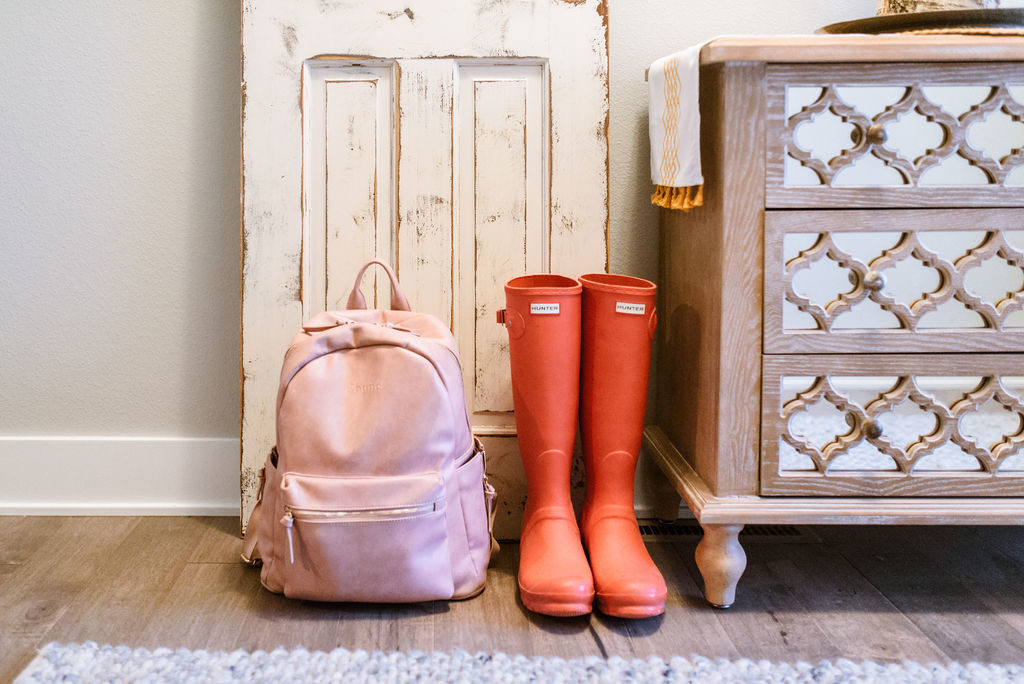 I love all the zippers, & compartments to store all my essentials in. Plus I can be hands free and when I am out with all 3 of my kiddos! I wanted to find a diaper bag that was functional, but also fashionable! Plus I love the owners story… she was a busy mama who wanted to create a bag with tons of easy access while she was on the go with her young kids, but would still want to use after her kids were no longer in diapers.
It is also a great bag for travel, work or school, making it the perfect gift for several people on your holiday list.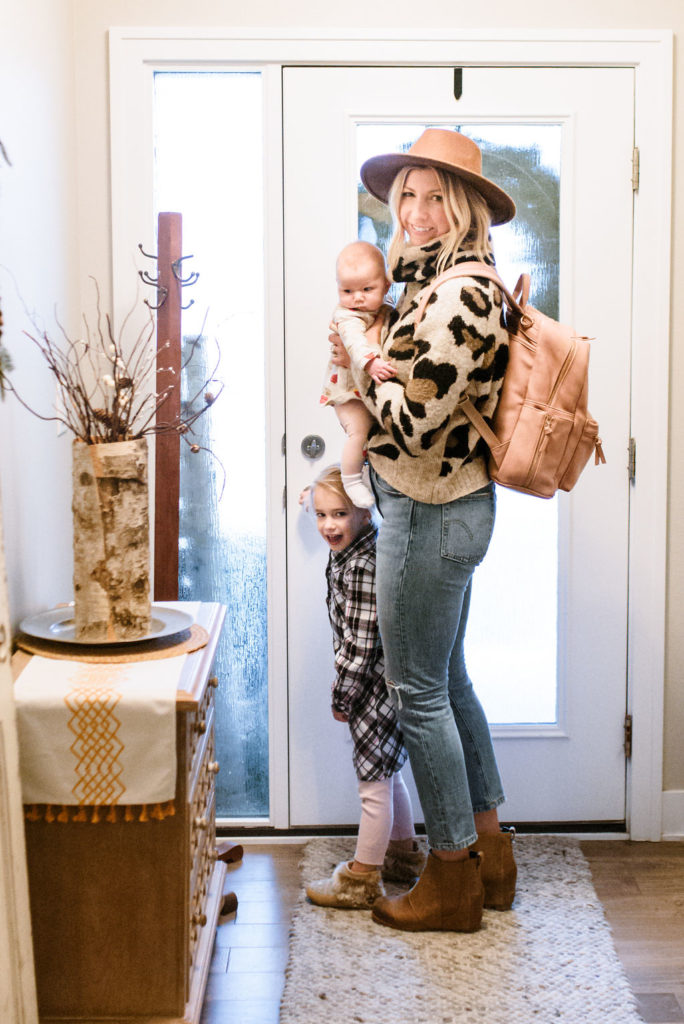 I hope these gift ideas are helpful for you as you do your holiday shopping this year! I love being able to support other awesome women in business during the holiday season, who are passionate about serving others, but also take care of and love their own families well.
See all my other holiday gift guides
For more gift ideas & ways to shop small this holiday season, make sure you are following along on Instagram as I share daily tips, outfitting ideas, holiday recipes & more!
Make sure to follow all of these amazing ladies & their small businesses on Instagram…Abigal @a.rose_restored, Allyson @prosecco.and.patchouli, Sarah @tripletwirlboutique, Brooke @Brooke.walburg and Natalie @jooneco
XO, Sarah