The holiday season is officially here! I'm so excited to share over 100 gift ideas for everyone on your list this year, to make shopping easier and free you up to make special memories with your family this Christmas season. I have curated these guide guides by person to make finding the perfect gift a breeze.
Click HERE to sign up to receive Sarah's new gift guides each week via email throughout the Christmas season.
GIFT IDEAS FOR HER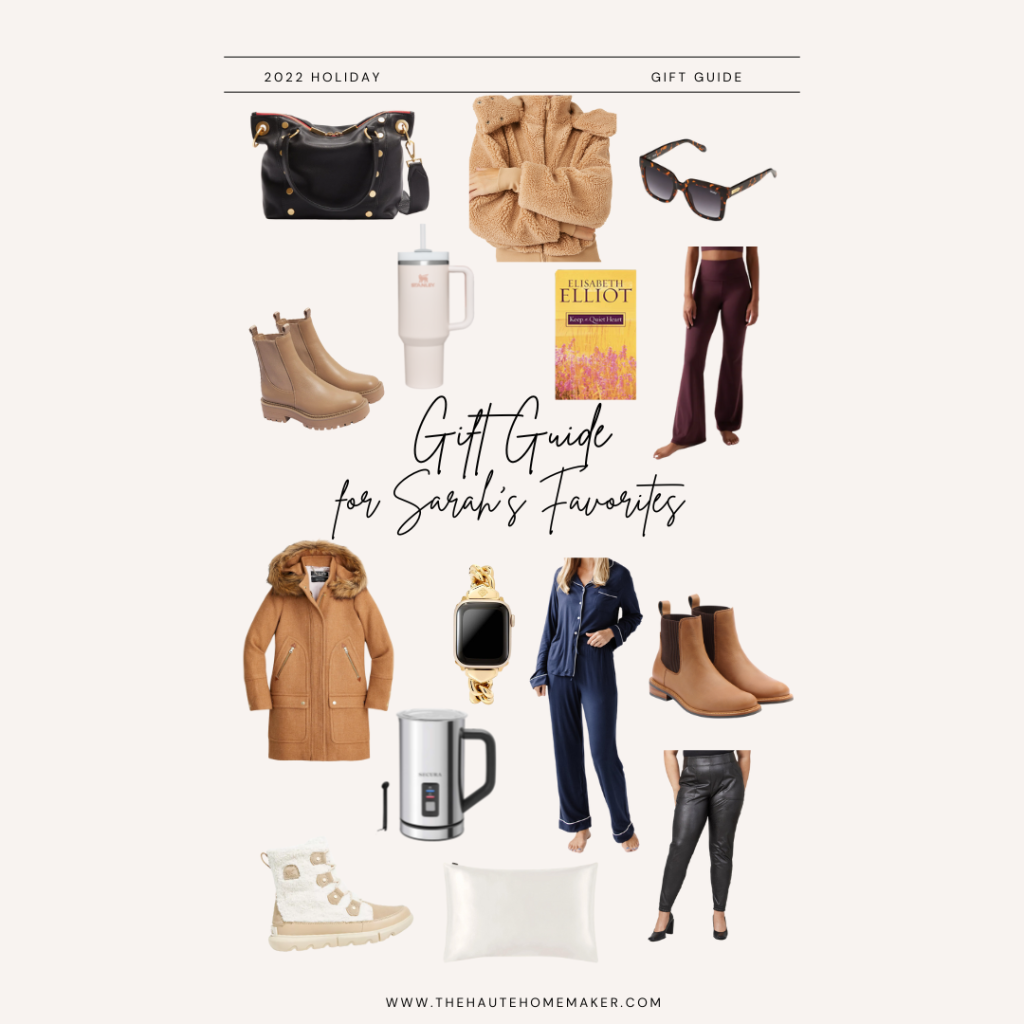 While you are busy shopping for everyone on your holiday shopping list, remember to create your own holiday wishlist. Feel free to take a screen shot and send it to your husband/family!
GIFTS FOR HIM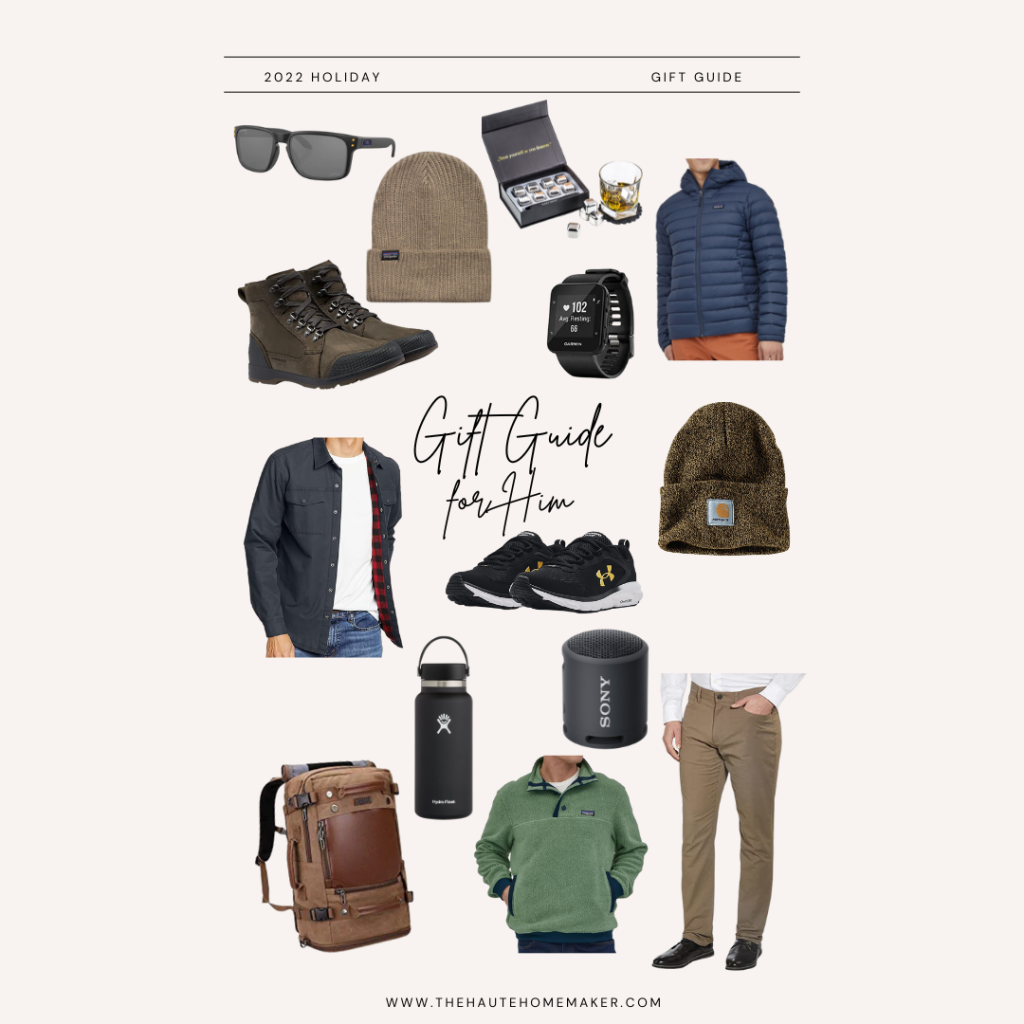 These are all some great gift idea for your husband, Dad, brother or FIL.
GIFT IDEAS FOR BOYS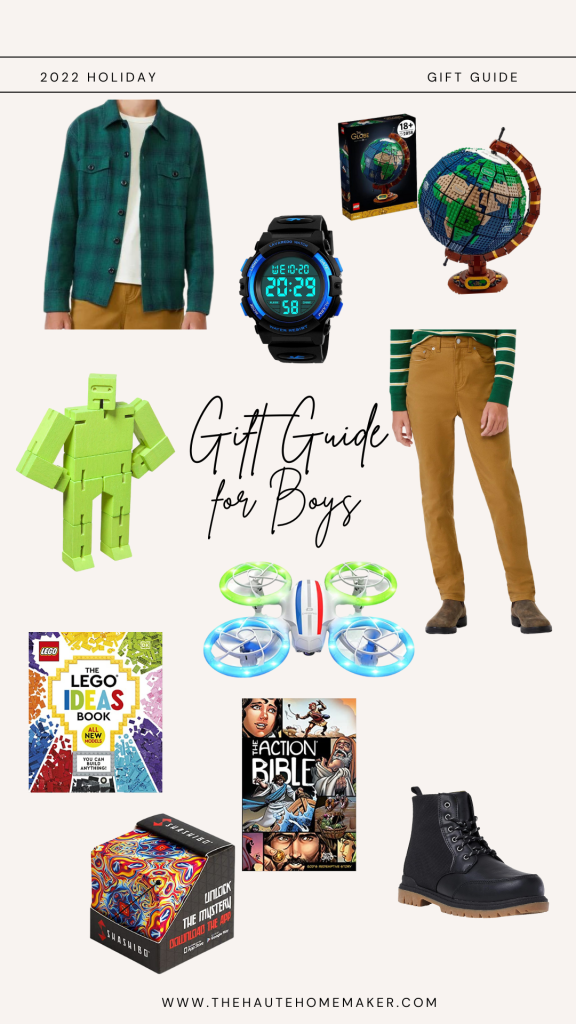 SHOP THE POST

I've hand picked great gifts for boys ages 5-15. Great stocking stuffers, what they want, need, and something to read.
GIFTS FOR GIRLS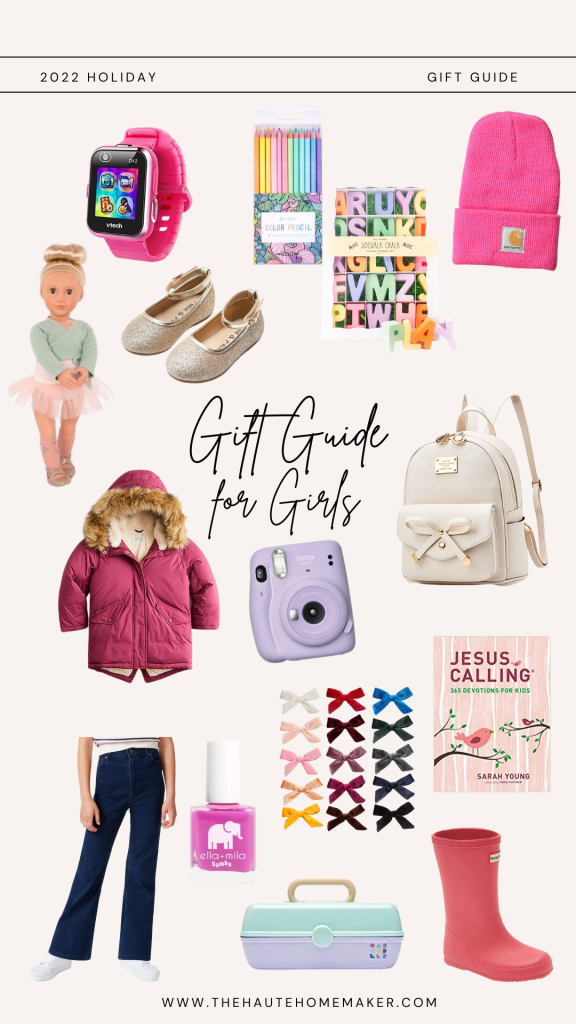 SHOP THE POST

These gift ideas for girls are great for ages 4-14. Stocking stuffer ideas, something they want, something they need and something to read.
Head here for more gift ideas, meaningful holiday activities to do with your family, gift ideas that mean more.