Do you struggle finding time for self-care and slowing down at the end of the day?
With the start of the New Year I made a promise to myself that after the kids are put to bed, I would create a new nightly routine with self care to help me relax, unwind, & prepare for a restful nights sleep. This intentional time to SLOW DOWN from the busyness & chaos of this season of motherhood is crucial for my well being and frankly makes me super excited for my "me time" after 8pm!
Here is how I have been slowing down & practicing self-care…
Whitening my Teeth. A bright, radiant smile is something that has always been important to me. Having white teeth helps me feel confident for all the speaking I do, videos I create on social media & photos I take for my job. And since I am coffee lover & have 1-2 cups per day, I need to whiten my teeth every so often to maintain my bright smile.
I LOVE Smile Brilliant's easy, at-home, customized, whitening kit. The kit includes simple steps to create your own impressions for personalized whitening trays. I just mailed my impressions with the paid return label they included…and a week later I received my personalized whitening trays, and whitening solution.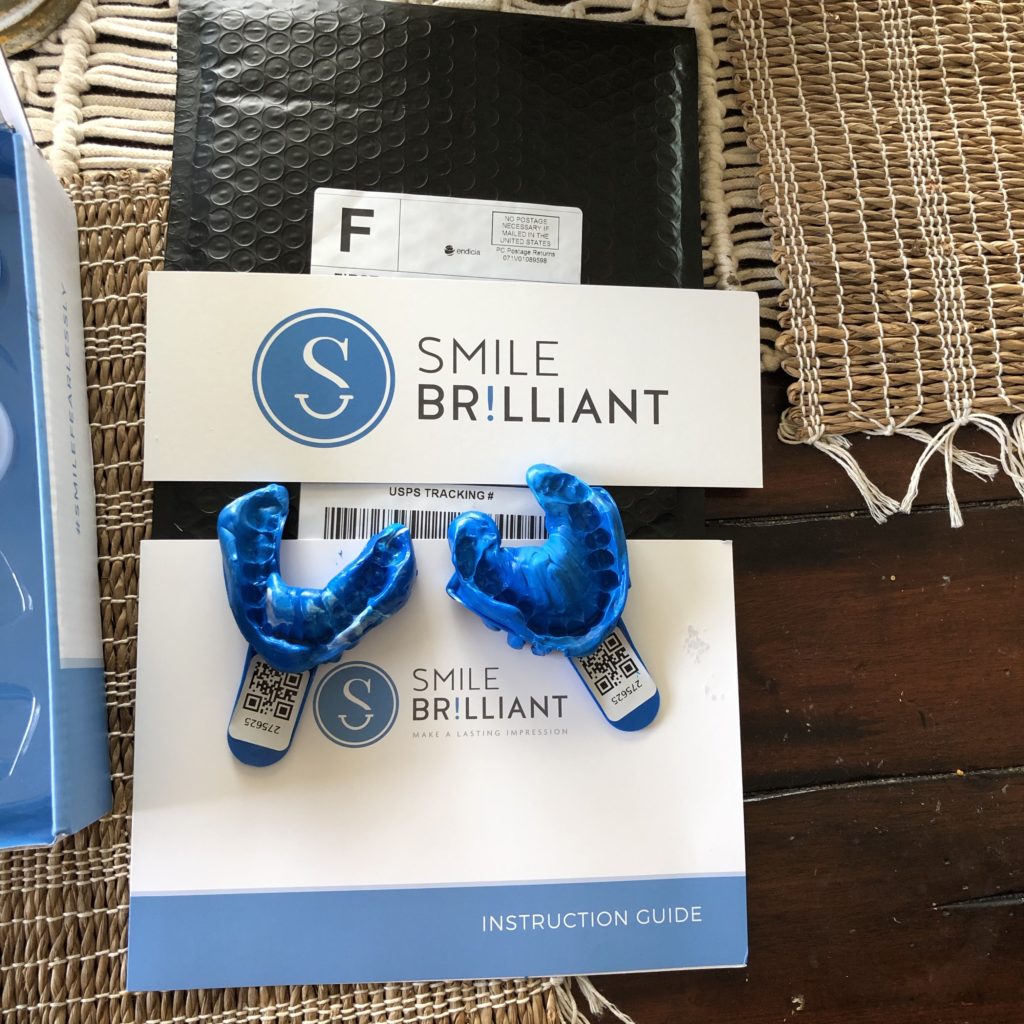 Now I can easily whiten my teeth while I enjoy winding down after a busy day, listening to my favorite podcast, candles lit, maybe even taking a bath?! Sometimes I forget I'm whitening my teeth…its that comfortable with my own custom trays.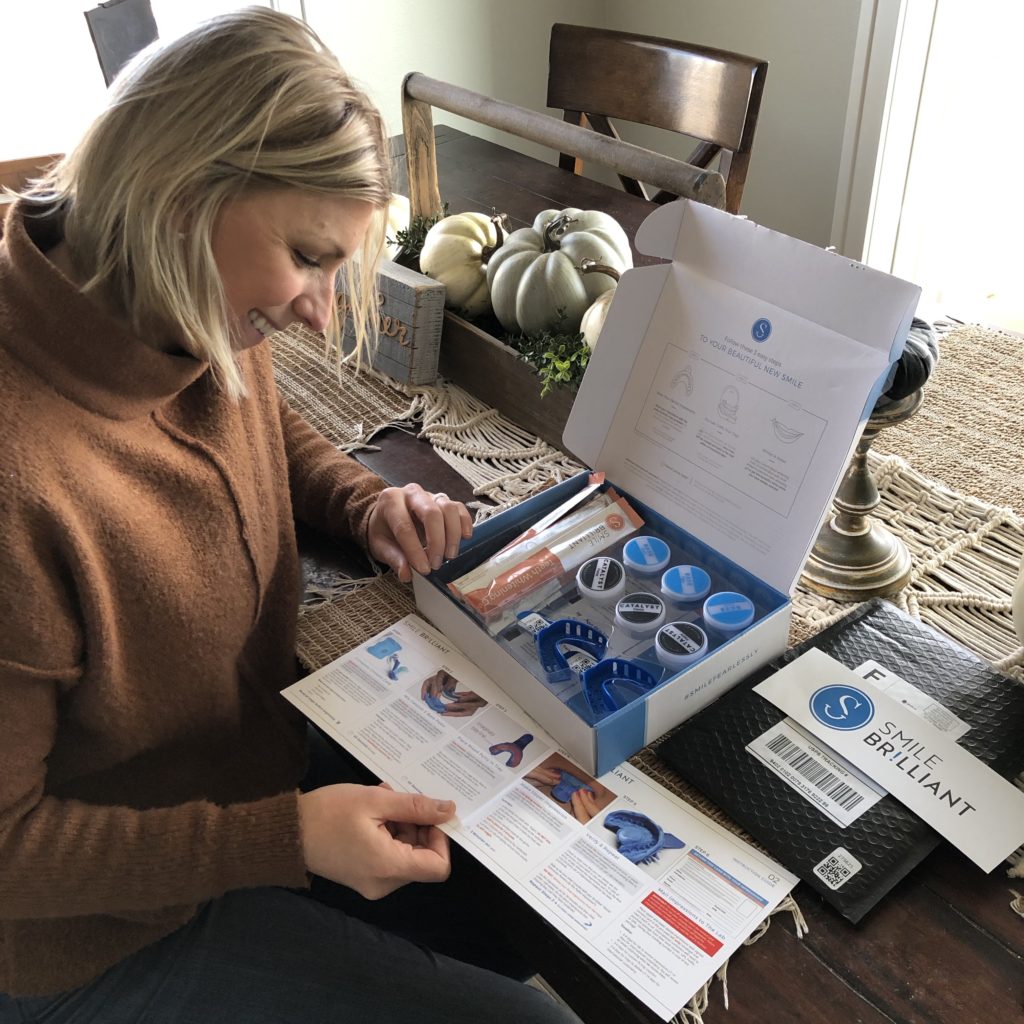 The benefit of Smile Brilliant custom fit trays over other whitening methods…
There is no mess with custom fit trays, since there is complete coverage.
The same method is used by dentists.
They are safe for gums & enamel
They can be used for people with sensitive teeth. Desensitizing gel is included in your kit (if needed)
You have custom fitted trays to whiten for years to come!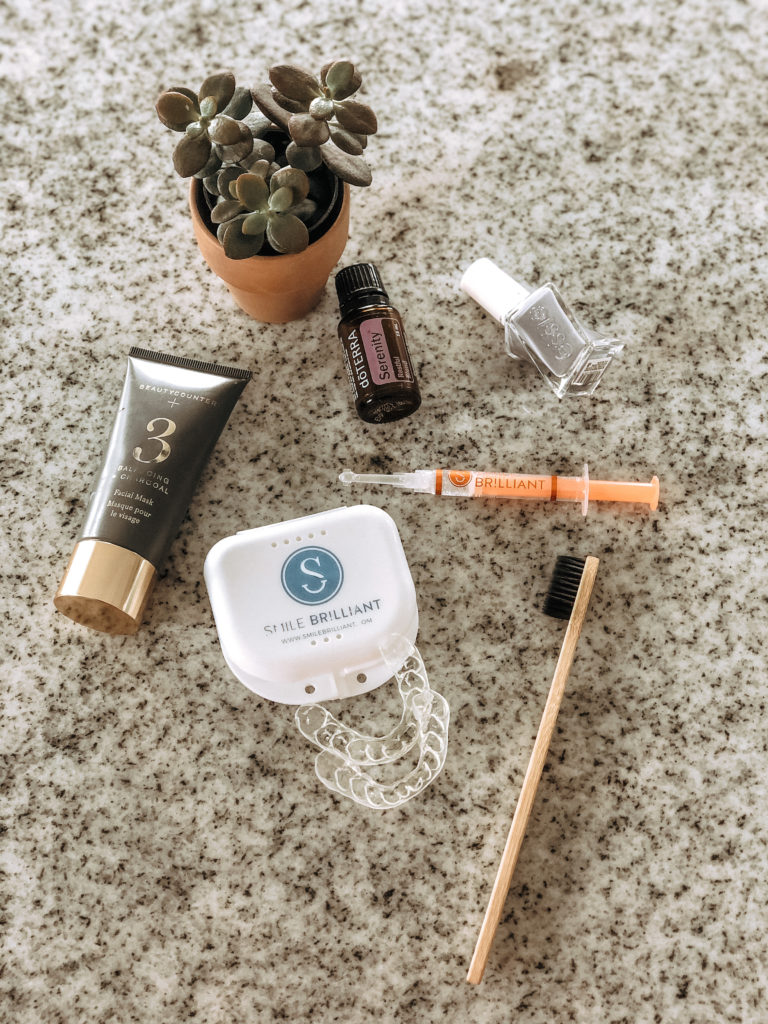 There's also a 30 day money back guarantee. With Smile Brilliant, you can whiten your teeth safely at home for as low as $149. It is more expensive than those strips, but I would much rather spend money on a safer method. Order online and give your teeth that confident smile! 
Use my coupon code for 15% off site wide: thehautehomemaker15
Smile Bright is generously gifting a custom whitening kit to a lucky reader. Click HERE for a chance to win your own FREE at-home whitening kit.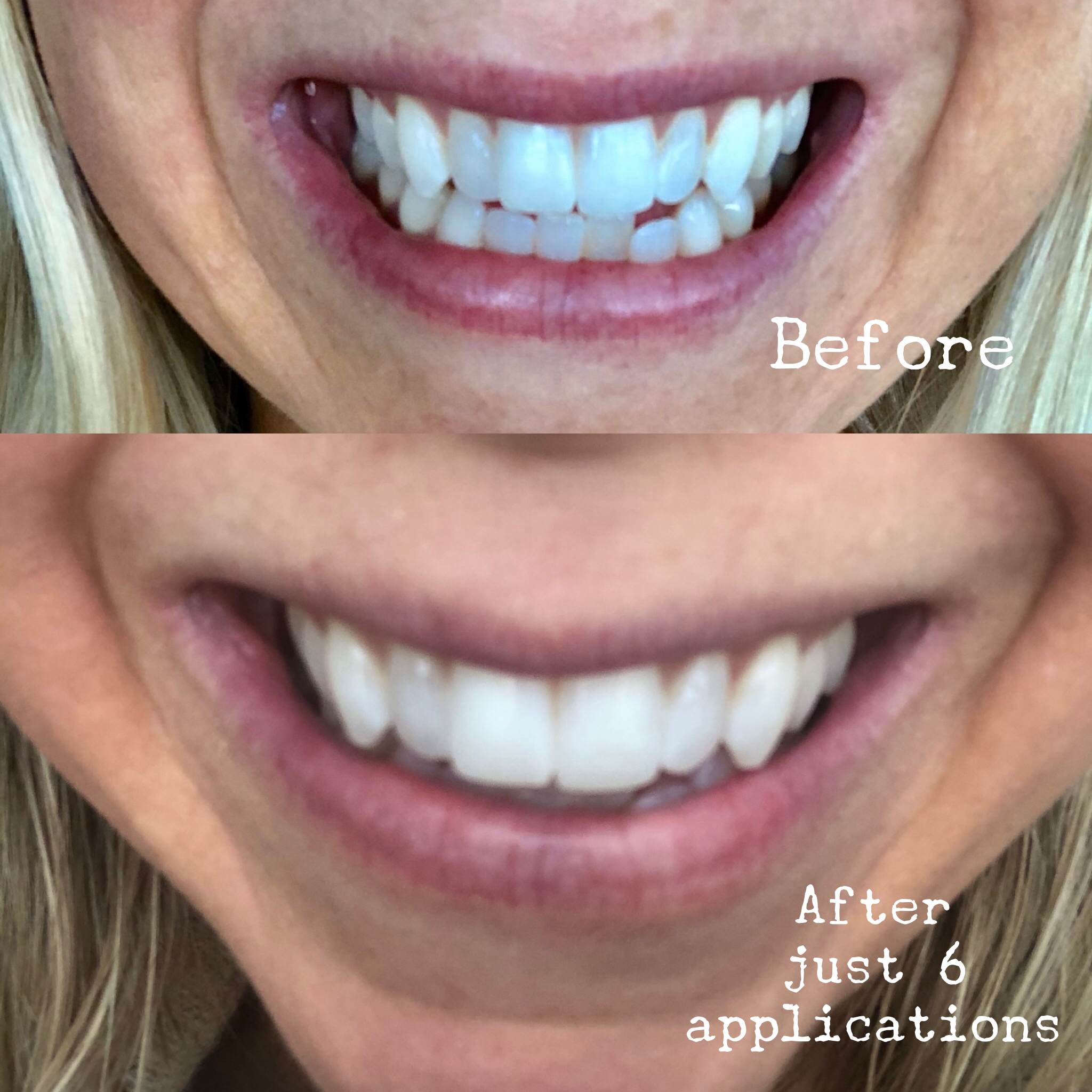 Other Ways To Practice Self-Care & Include In Your Nightly Routine…
Put down your phone & read. Research shows that staring at any kind of screen before bed can retain the production of melatonin, the hormone that controls your sleep wake cycle. Reading also helps to slow down your heart rate. One study found that after just six minutes your heart rate slows down and muscle tension relaxes by 68%. So grab a good book and read before you hit the hay.
Set a bedtime alarm. Getting 7-8 hours of sleep is important for brain function, healing, and your metbolism. Pick the same time each night to shut everything down and get to bed, so you can get a full eight hours of sleep. If your phone is your alarm clock, store it on the opposite side of where you sleep, to be less tempted to check your phone at night or disturb your sleep.
Diffuse essential oils. Find a calming scent you enjoy. Getting into this routine every night will train your brain/body that it is time to rest. I love diffusing lavender and cedarwood an hour before bed to set a tranquil and calming atmosphere in our bedroom.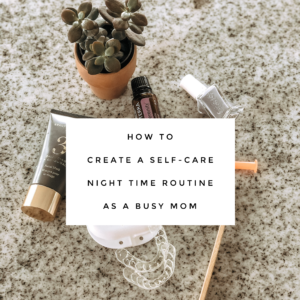 I hope this tips are helpful for you and maybe get you thinking about creating your own self-care nightly routine.
I received a free product in exchange for this posting. But all opinions are 100% my own!
XO, Sarah