Mothers day is just around the corner, so maybe your having a hard time trying to find your mom, mother-in-law, or friend the perfect gift?! Fear not friend, I am here with several meaningful, easy, gifts to tell the special mama's in your life just how much they mean to you this year!
DIY Spa Treatment: Whipped Grapefruit Mint Sugar Scrub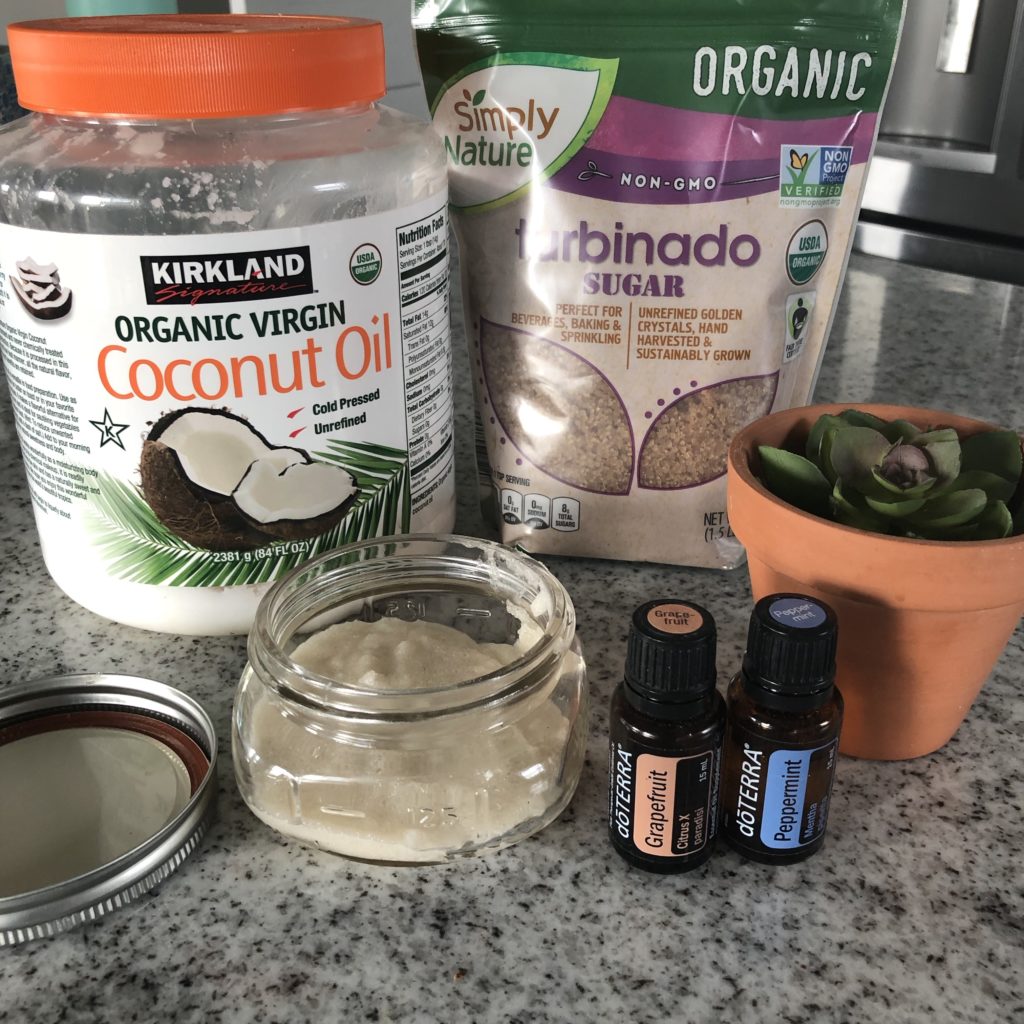 Here is how to make this super easy sugar scrub…
1/2 C. Coconut Oil
1/2 C. Sugar
10 drops of Peppermint essential oil
20 drops of Grapefruit essential oil
Place the firm coconut oil and sugar in a bowl, and stir until it forms a thick paste. You can mix by hand or using a mixer on the lowest setting. Then add in the peppermint oil and grapefruit oils to the mixture. Mix again (about 20 seconds) until fluffy and well blended. Add mixture to an air tight glass container (I love these jars ) and store in the refrigerator.
These are my favorite essential oils that I have been using for 8 years & love for myself & my family!
Add a personal little note and tie it around the glass jar. Your mom will love this scrub, she will have glowing, smooth skin and smell amazing after each use. You might want to make an extra jar for yourself 🙂
Schedule Her A Message or Spa Treatment
Pamper your mom this year and book her a message, facial, or manicure/pedicure. Nothing says "I love you" like making her feel like a queen for a day.
If you live close by, go over and clean up her house while she is at her appointment, or make her a special meal, or do a home project she just hasn't time to finish, for her. This act of service will help her to feel loved and appreciated.
Make her a personalized video
This is a great option if your mom lives far away from you. Tell her what you love most about her, what you appreciate about her, or share a funny or sweet story from the past. This simple, but super meaningful gift is something that she can watch and enjoy over and over again.
A Wine Subscription+ Monthly Wine Dates With Her
This is a gift that keeps on giving each month. If your mom or mother-in-law is a wine lover, then this a great gift she can sip and savor each month. If you live close by, schedule monthly wine dates to get together with her and spend quality time together. Here are a few great wine subscription options…
A Pretty Jar Filled With Hand Written Scriptures or Notes of Encouragement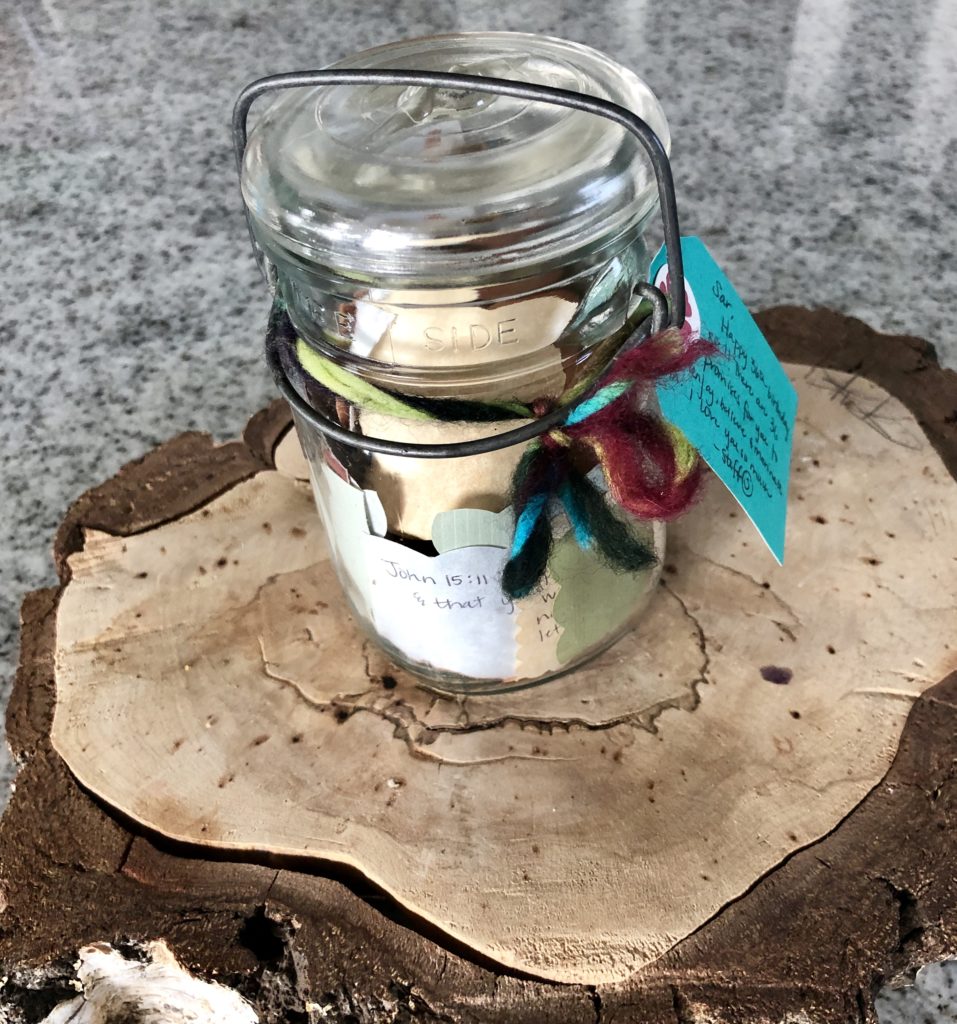 Write notes of love and encouragement or meaningful bible scriptures for your mom to read and know how much she is loved. You can write out 30 different bible scriptures/notes (1 for each day of the month) of promises for her to enjoy, and start her day with, on pretty card stock paper from the craft store.
I love these pretty jars.
Take Her On A Picnic
Pick a pretty spot, pack some yummy food and drinks that she loves, and spend some quality time with her one afternoon or evening. This is such an easy thing to plan and do together. She will be so moved by this sweet gift of time spent together.
Gift her this cute picnic basket and fill it up with goodies for your picnic date, then she can enjoy the basket for future events!
I hope these gift ideas are helpful for you to show your mom just how special she is to you this Mothers Day. Remember it is not about how expensive to extravagant the gift it, it is about the heart and time you put into making her gift as special as she!
XO, Sarah