I love makeup! I love playing with new products, new colors, new formulas….its another way for me to express my creativity, and my free spirit! But, finding the time everyday to do my makeup everyday can be a challenging thing. Life is crazy busy, and some days I'm just living in my workout clothes and bare face (there are days for this too!). But, when I do take the time to put on my makeup I feel polished, put together….like the best version of myself! So I knew I needed help from a professional to teach me how to achieve a manageable, everyday makeup look, that highlights my features, that I can add into my daily, get-ready routine. I worked with my friend Sandra Rohrer, owner of Beauty Decree to share a few tips and tricks to help me master my everyday makeup look!
* Less is more! I learned that it is not necessary to layer on lots of makeup to get the coverage I need. My trouble area is under my eyes, as I tend to get dark circles, dryness, and I have fine lines. Before this I was actually applying too much product (concealer) to that area and drew lots of attention to it. My friend Sandra showed me the simple, minimal steps to achieve the coverage I need.
* Start with the best canvas….wash, moisturize, and prime your skin to ensure your makeup will go on smoothly and flawlessly.
* Cover up the redness and blemishes with concealer. Then blend, blend, blend. Sandra used a concealer brush to blend in the product which helps to create a flawless look, and ensures the concealer stays in place. I used to use my fingers, but she explained that you actually remove product when you use your fingers. So using a brush is best!
* Apply minimal foundation (I use 2 pumps) of my Makeup Forever HD foundation on my hand. Then using a dense, flat head foundation brush, and gently tap the brush into the foundation on your hand (small amounts) and apply to the face. Use downward stokes, and circular motions to blend in the foundation.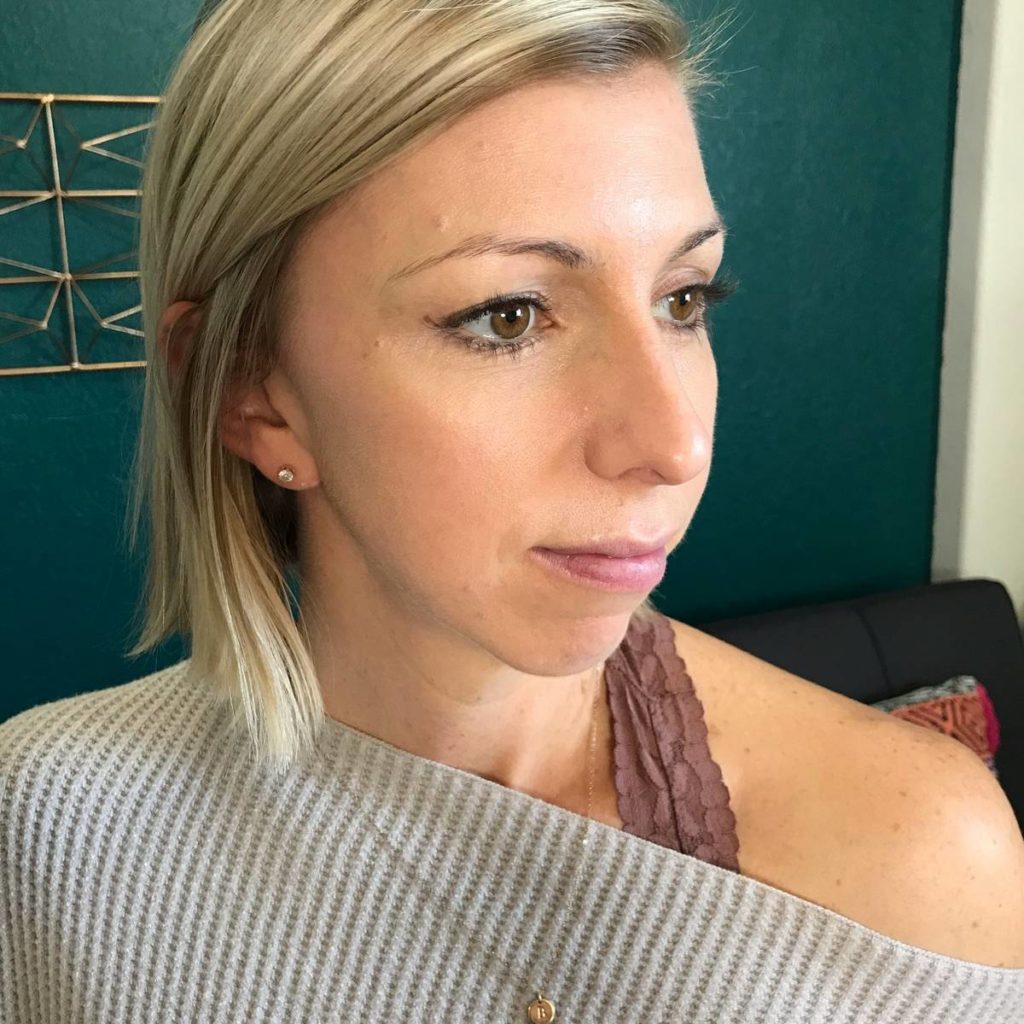 Here is my amazing coverage after just a little bit of concealer and minimal foundation!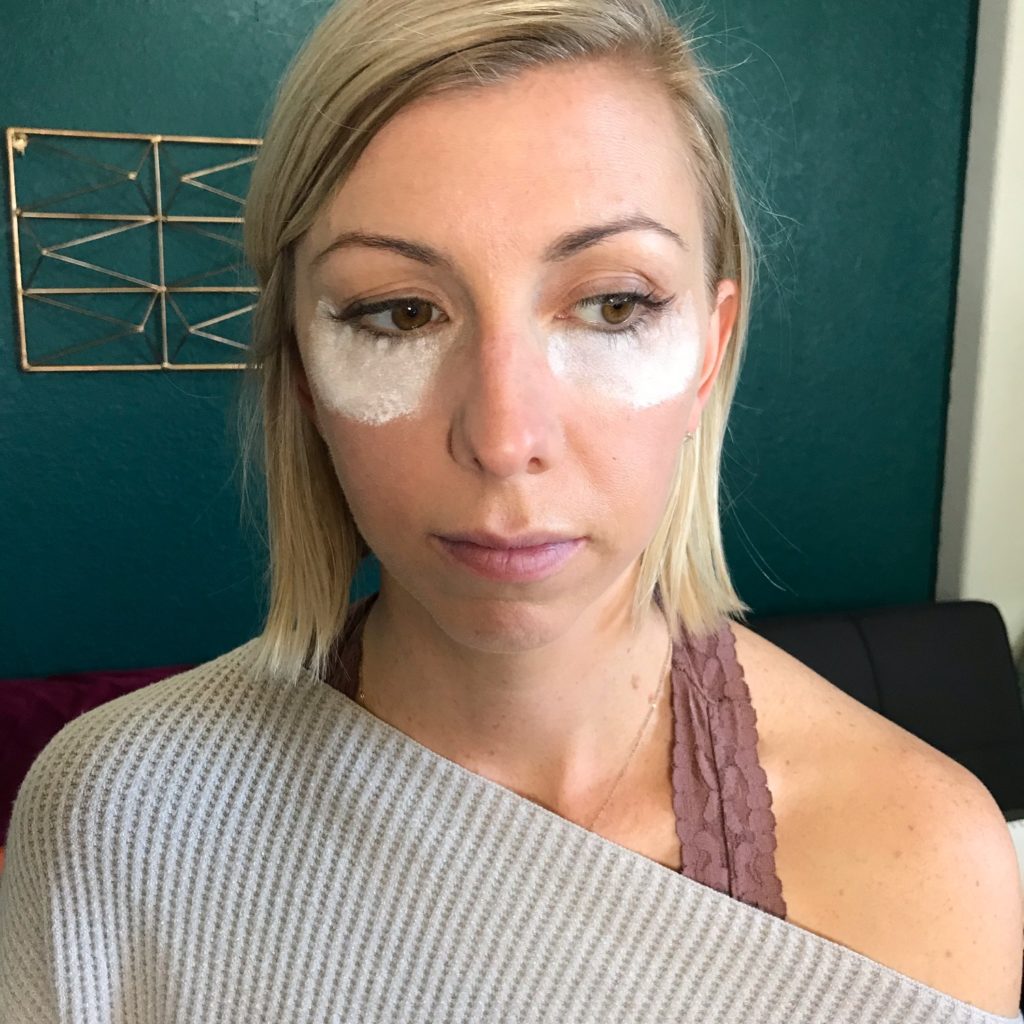 In order to conceal fine lines under my eyes (hello 30's) and to ensure the concealer and foundation under my eyes stays in place all day without creasing (a problem I always seem to have), Sandra showed me how to use a simple and effective technique called "baking". Where you set your under eyes with translucent setting powder with a damp beauty blender.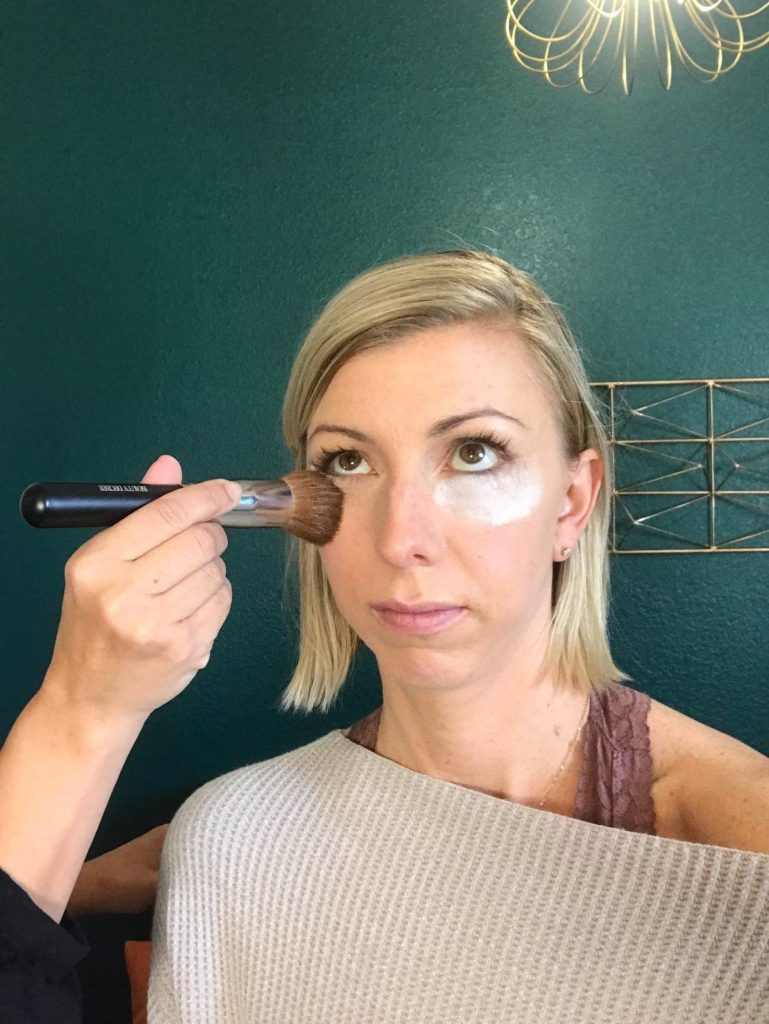 * Before you set your under eyes make sure to gently stroke that area with the concealer brush to ensure all the product in where it should be and not settled into the fine line (if you have any). Then get your beauty blender damp, (not wet) and dab it in the translucent powder, getting a good amount on the sponge. Then lightly press the powder under the area to set your eyes, (as you can see in the pictures). Let the powder set for a few minutes while you finish the rest of your makeup, (eyes, eye brows, bronzer, blush). Then wipe off the access powder using a fluffy powder brush, using a smooth, sweeping motion from the inner corner of you eye to the outer corner.
* Set your makeup with a finishing spray for more staying power throughout the day, and a dewy glow. I like the setting spray from MAC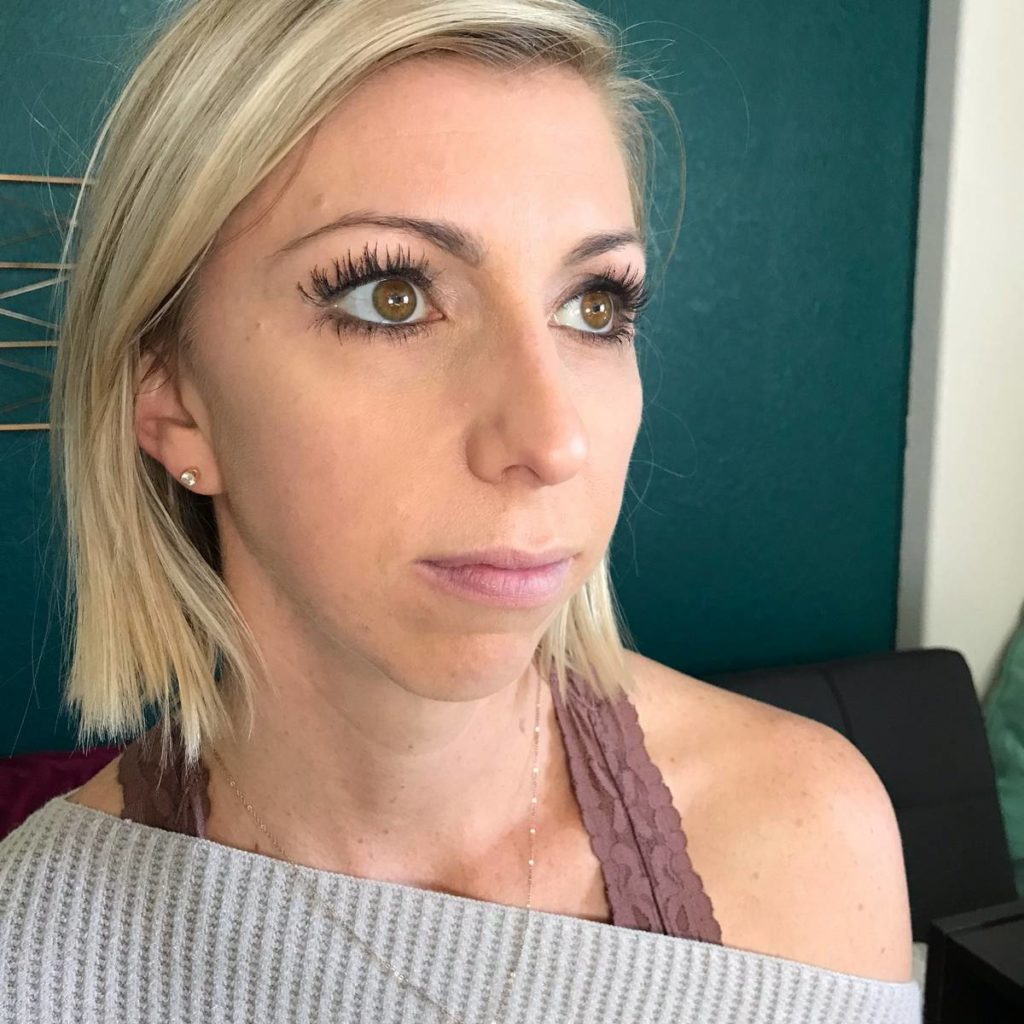 Here is my finished look! I love the coverage, and how Sandra emphasized my eyes, yet it looks pretty natural.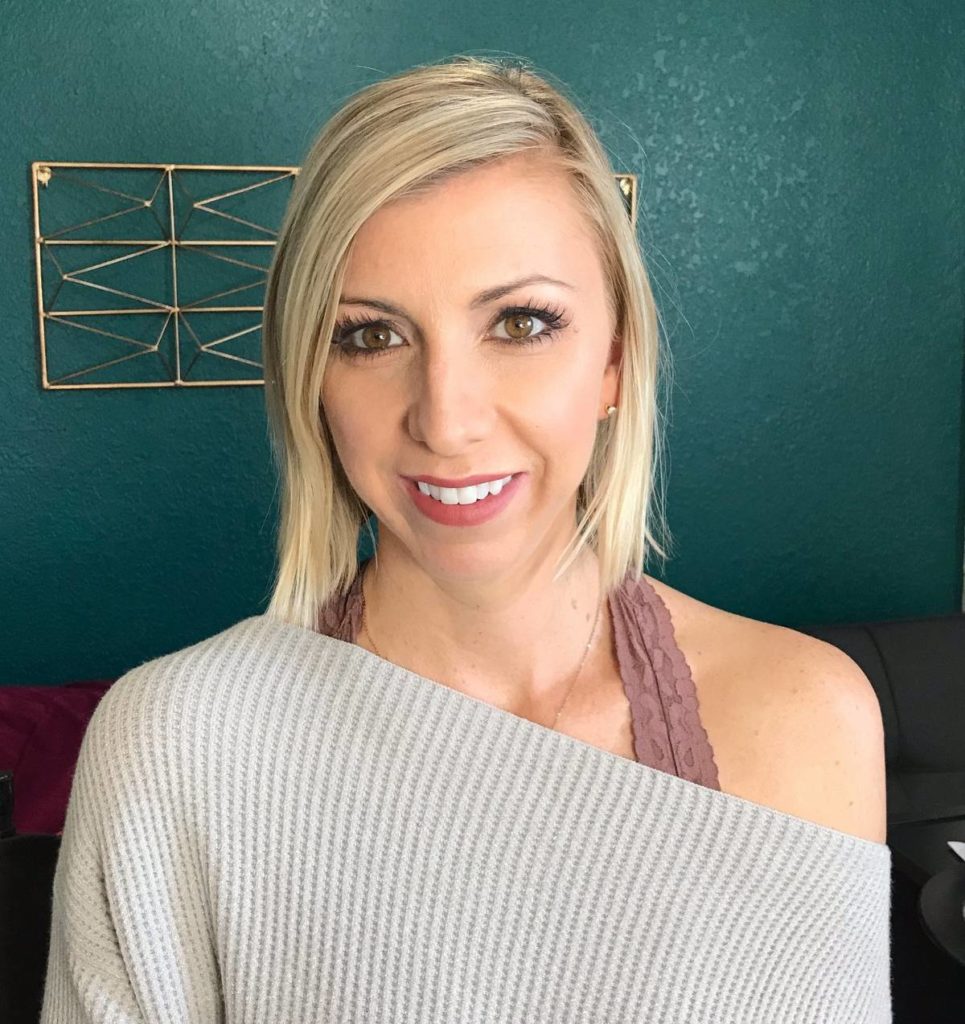 We just added a simplelip, using this gorgeous, warm, every day, velvet matte color.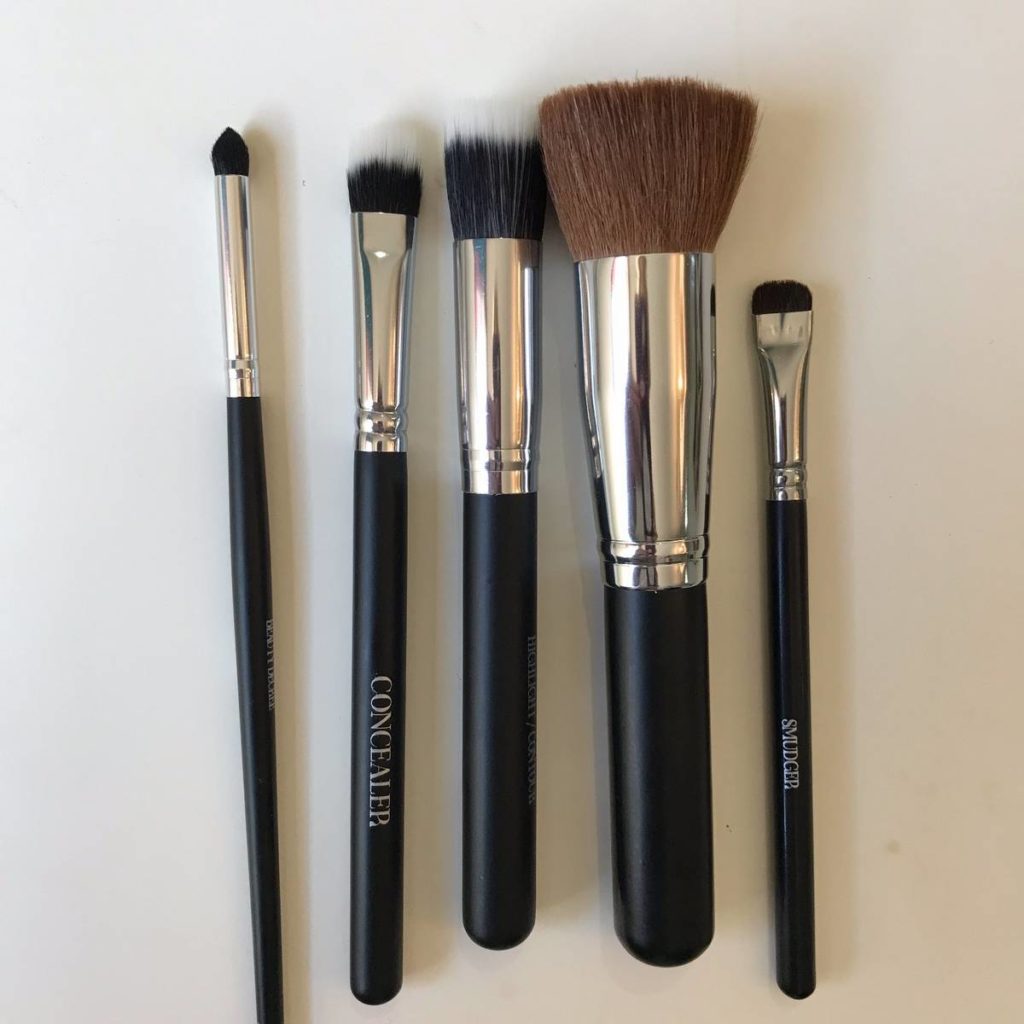 Here are all the brushes that Sandra used to achieve my look…
Crease Brush /Concealer Brush / Foundation Brush / Buffer Brush / Smugger Brush
If you are wanting some tips to help achieve a look that is right for you, Sandra offers one on one makeup lessons, as well as makeup application sessions for special occasions!She is such an amazing teacher, and gifted makeup aritist….if you are local and in the Des Moines metro area you can book a session with her here
As well as shop brushes and makeup from her website www.beautydecree.com
There is a special coupon code: SHOPBLUME10 …. .10% off your purchase of makeup brushes, makeup, or a makeup lesson.
I hope you found these tips helpful and inspire you are your doing your makeup! But remember true beauty blooms from within! I am all for looking and feeling your best, but inner beauty is far more important!!
To see more helpful makeup tips, style tips, and mommy life hacks, as well as recipes and fitness tips… follow me on instagram @theahautehomemakerwhere I share my daily ideas!! Thank you so much for your love and support!!
-Sarah