I love making my own essential oil serums as part of my daily skincare routine. It is a great way to save money by making them yourself. Then you can control what ingredients go on your skin, along with using specific oils for your unique skin needs.
I get that this whole world of essentials oils can be confusing or intimidating. But the easiest way to get the most bang for your buck with oils is to be able to apply them topically to your skin, as well as using them for diffusing. But please make sure to use 100% pure therapeutic essential oils if you are apply them topically, as they are guaranteed to be clean & safe to use.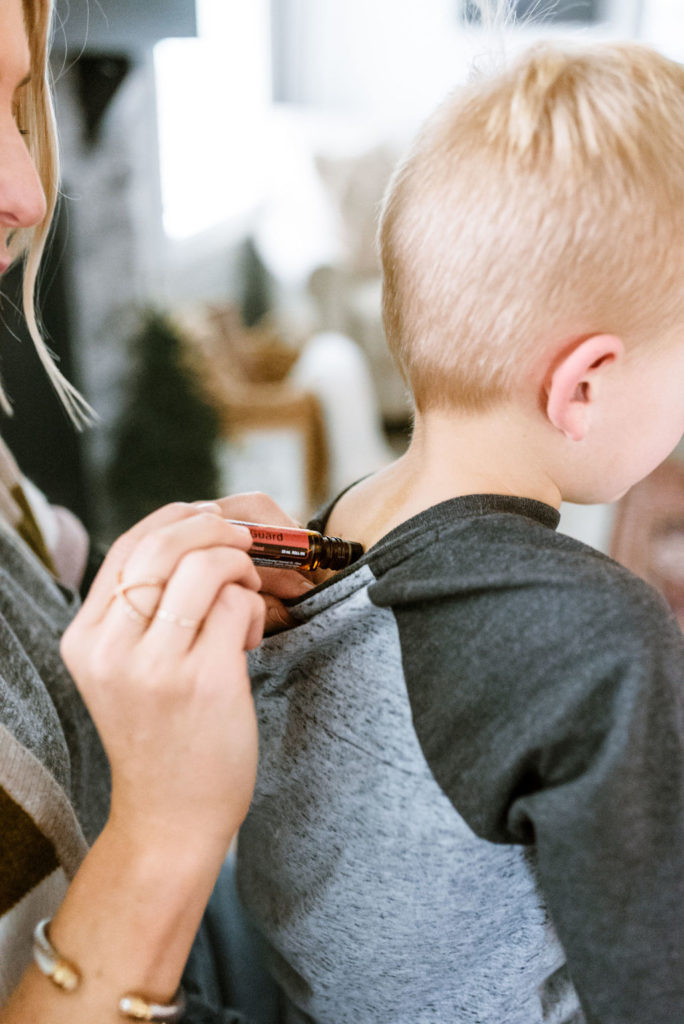 How to Make Your Own Serum with Essential Oil
You will need to start with a glass dropper (essential oils will break down plastic containers, so be sure to use glass). I love these
For the serum base, choose a carrier oil that suits your skin:
Oily or Combination Skin:
Argan Oil
Grapeseed Oil
Normal Skin:
Coconut Oil
Acne Prone Skin:
Jojoba Oil
Mature Skin:
Rosehip Oil
Sweet Almond Oil
I like to mix my carrier oils as well to find the best combination for my skin. It is like a fun science experiment mixing & trying new oils to find a custom serum for your skin's current needs.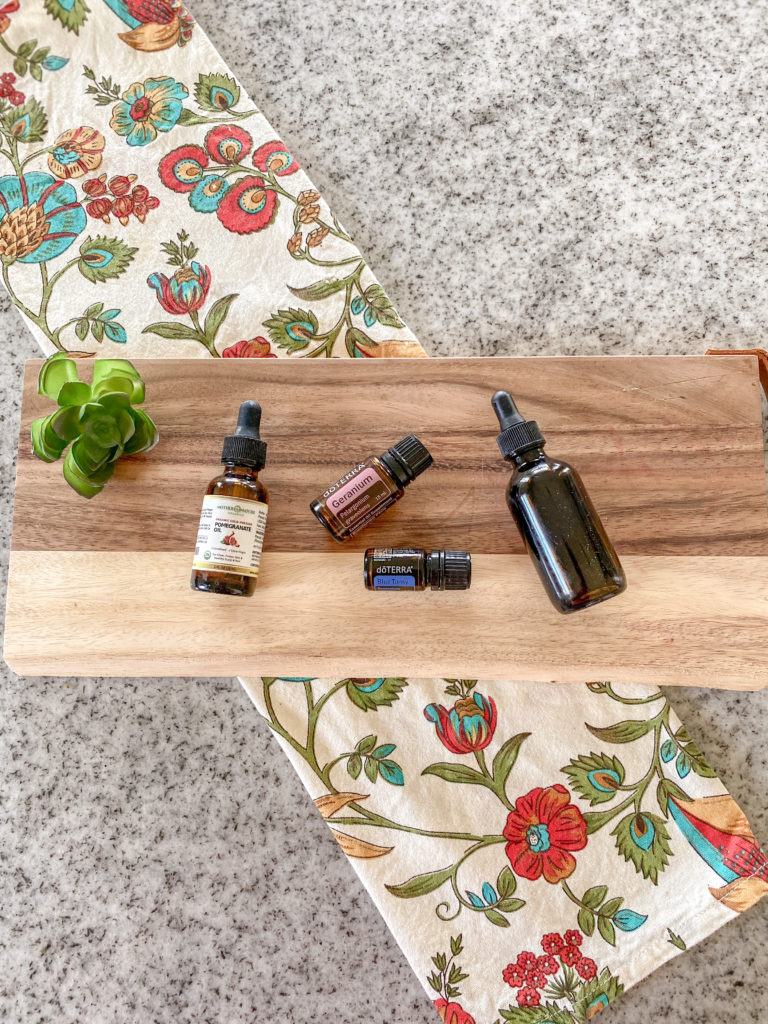 Now it's time to add essential oils to our serum bases – my favorite part! You don't have to be overly precise with this, just have fun! Add what you like and play around with different combinations until you find the custom serum blend you like.
Try these oils for maturing skin:
Frankincense
Myrrh
Sandalwood
Try these oils if your skin needs some love:
Cedarwood
Lemongrass
Lavender
Tea Tree
Try these oils for moisturizing:
Lavender
Myrrh
Jasmine
Rose
Geranium
Sandalwood
Blue tansy
Try these oils for oily skin:
Roman Chamomile
Tea Tree
Cypress
If you have combination skin:
All of the above
Put into a glass dropper and use your hands to gently press into your skin, after cleansing and toning.
My go-to serum is sweet almond oil + pomegranate oil with blue tansy (5 drops), frankincense, geranium & lavender (10 drops of each) . I use this serum as my face moisturizer morning & night to keep my skin smooth, clear & glowing.
(Safety Note: Be aware when using citrus & photosensitive oils on your skin, do not apply if you are heading out into direct sun, rather make them part of your nighttime skincare routine.)
More clean beauty recipes + ideas
XO, Sarah