I'm wanting to make Easter extra special this year for the kiddos with all that is going on, and being home bound. So I thought I would share some ideas for toddler & baby's Easter basket, in case you are needing some ideas & inspiration.
Assemble An Easter Basket: Use What You Have
You don't need to go out and buy a new Easter basket, if your wanting to keep things simple & budget friendly this year….find baskets or cute storage bins you already have around the house to assemble an Easter basket. Or maybe you want to make their gift practical, buy a decorative bin or basket for your kids to use in their room for toy storage!
Here are few examples for basket ideas…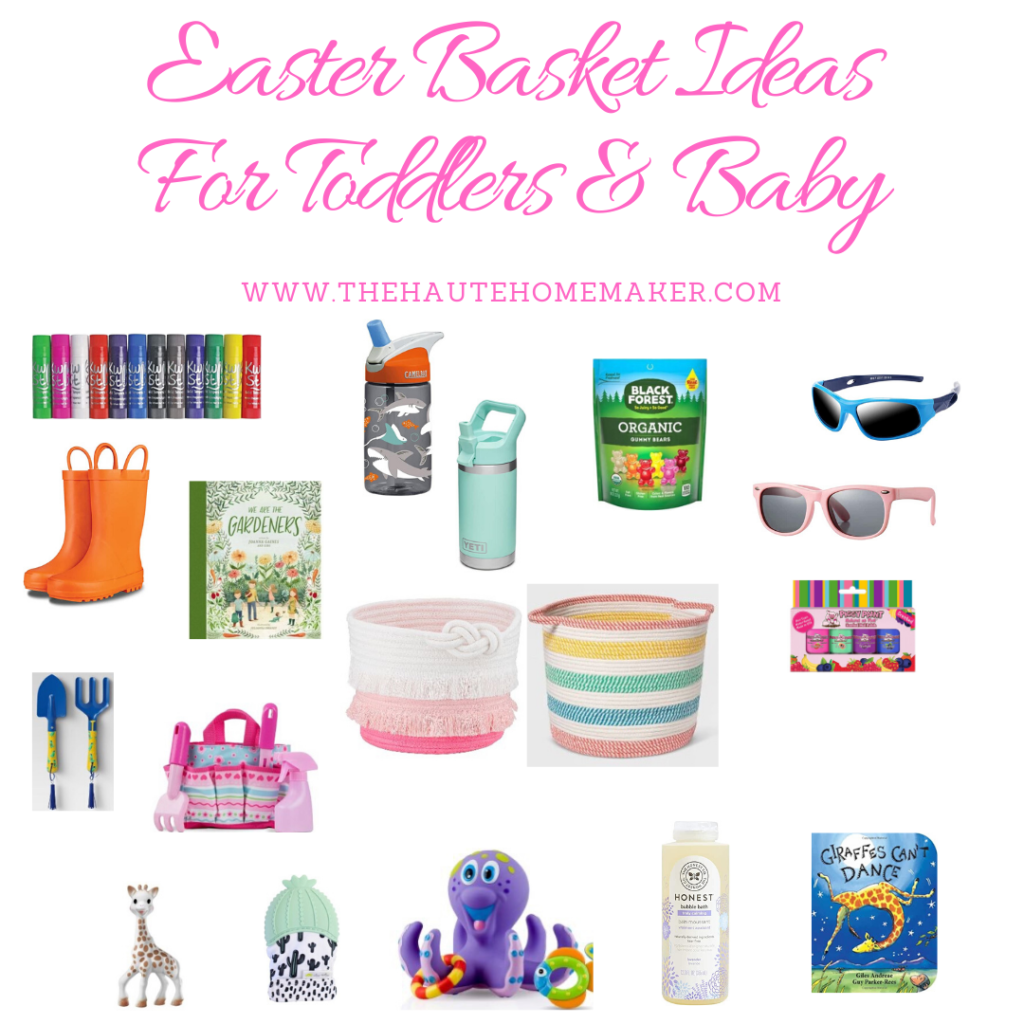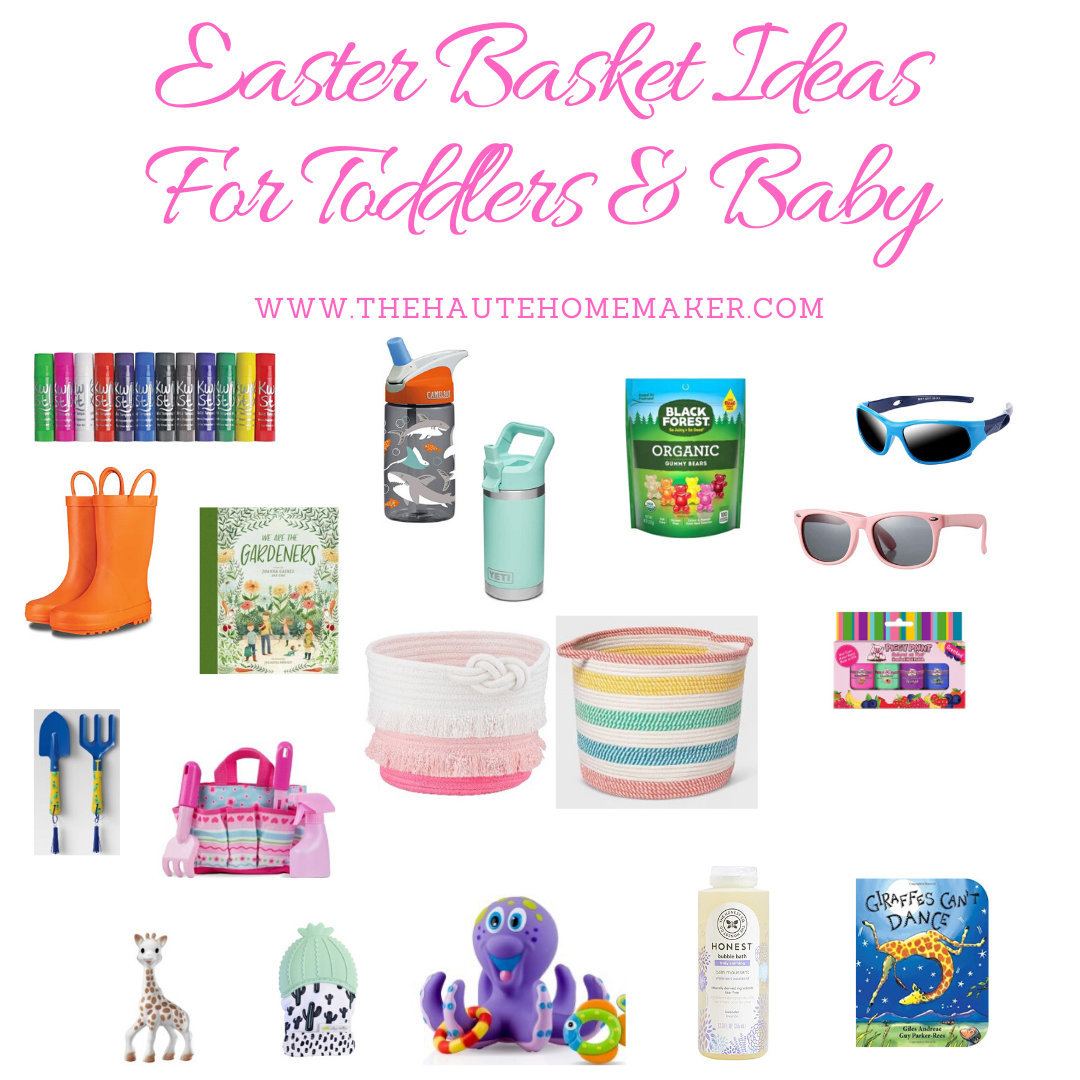 Art/coloring supplies
Especially in this season of being homebound, getting new coloring, painting supplies are fun and so useful to keep those busy little hands occupied. If you can find a huge roll of butcher paper for them to layout on the floor or hang on the wall and paint or color is a really fun activity that keeps my kids busy for hours! We LOVE these Kwik Sticks, non-messy, no water needed paint (they are like crayons) and don't stain!!
Books
We love getting each of our kids a book and writing a speical note to each of them, making it a personal gift for Easter. This is such a sweet book for spring & one of our favorites!
Here are a few of our favorite books for kids & baby

Practical Easter Basket Gift Ideas:
Rain-boots
Water bottles
An outfit for spring/summer
Bathing suit
Socks/Underwear
Hair Accessories
Sunglasses
Hat
Sandels
I hope these ideas are helpful for you as you think about putting together Easter baskets for your kids this year! For more ideas & inspiration for Easter, and your spring wardrobe, and home organization, make sure you are following me on Instagram.
XO, Sarah