You might be thinking why am I getting dressed up on Thanksgiving when the only place I'm going is the living room and the only people seeing me in my outfit is family? I do thin it's still possible to be comfortable and still look chic, even if you are just eating & visiting with family & friends all day. And bonus you ready for candid family pictures and IG storied.
So no matter what your personal style is, I'm sharing some casual Thanksgiving outfits that are cute and comfy for women. Now if you need a hostess gift to bring, make sure to check out this one and this one!
Thanksgiving at home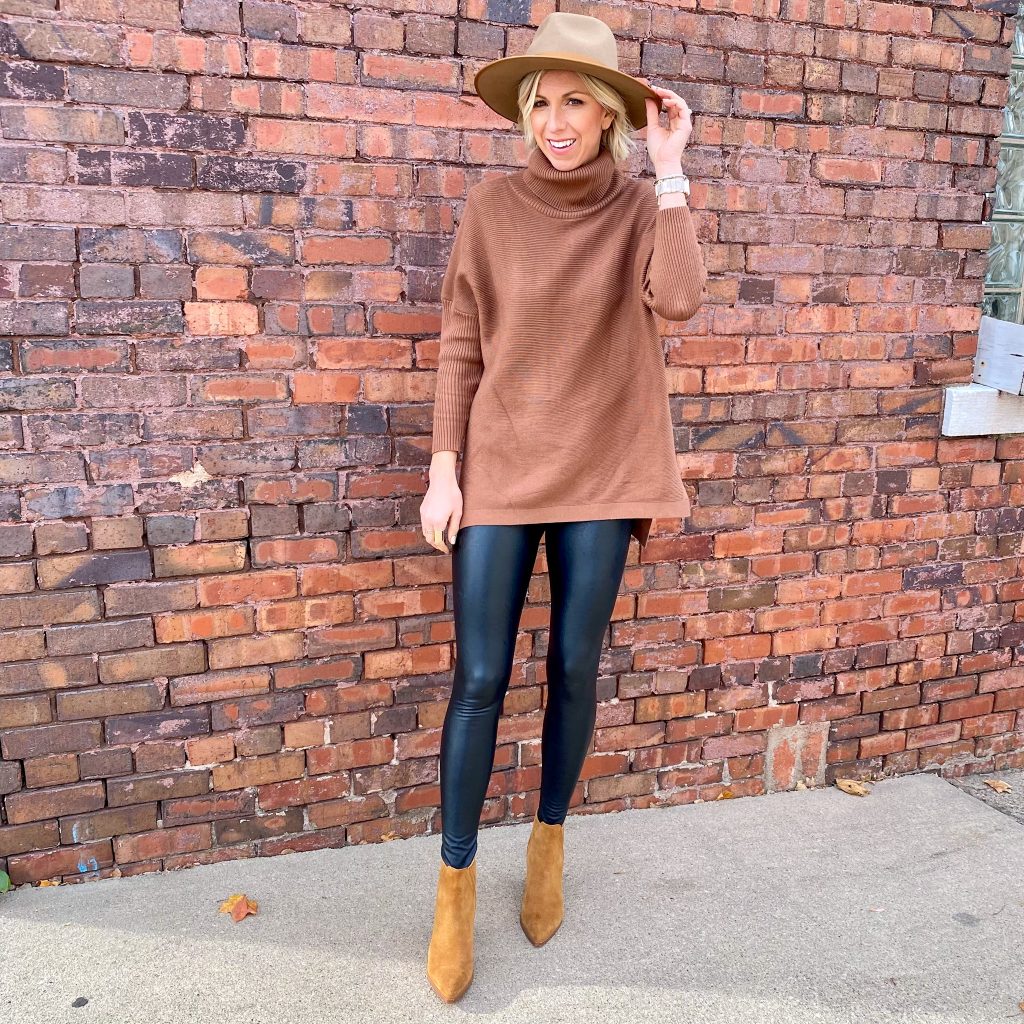 Add booties and a felted hat to dress up this simple, elegant look. The faux leather leggings are edgy, yet comfortable, perfect for a day of feasting.
Sporty Casual Thanksgiving
The cozy sweater and puffer vest are perfect layers for a Thanksgiving family walk around the block after you feast. Anyone else do this? Of if you are headed to family or friends house to celebrate you can easily peel off these cozy layers and still look pulled together. Just add pointed toe booties or combat boots to complete the look with the faux leather leggings.
Friendsgiving
The shacket is the perfect laid back and cozy layer over a sweater or long sleeve (depending on where you live & the weather). The shacket (a shirt + jacket) is easy throw on this time of year, and it looks effortless. I love it paired with faux leather leggings to "dress up" this oversized flannel.
Need a dessert to make for your Thanksgiving feast? Make sure to check out my simple and delicious homemade pie recipe, it's always a crowd pleaser.