Yes I know what you might be thinking….bike shorts, really?! This style of shorts definitely brings me back to my glory days as a kid in the 90's. But, go with me here. I wanted to give them a shot and see what all the hype is about since I have been seeing this style short every where!
I wanted to try them on for myself (also being almost 32 weeks pregnant) and see if I liked the fit, and could find a few different ways to style them for summer. I told myself I would only buy them if I could find at least 3 different ways to wear them with what I already had in my summer closet! And I can say that I am now huge fan of these very flattering bottoms!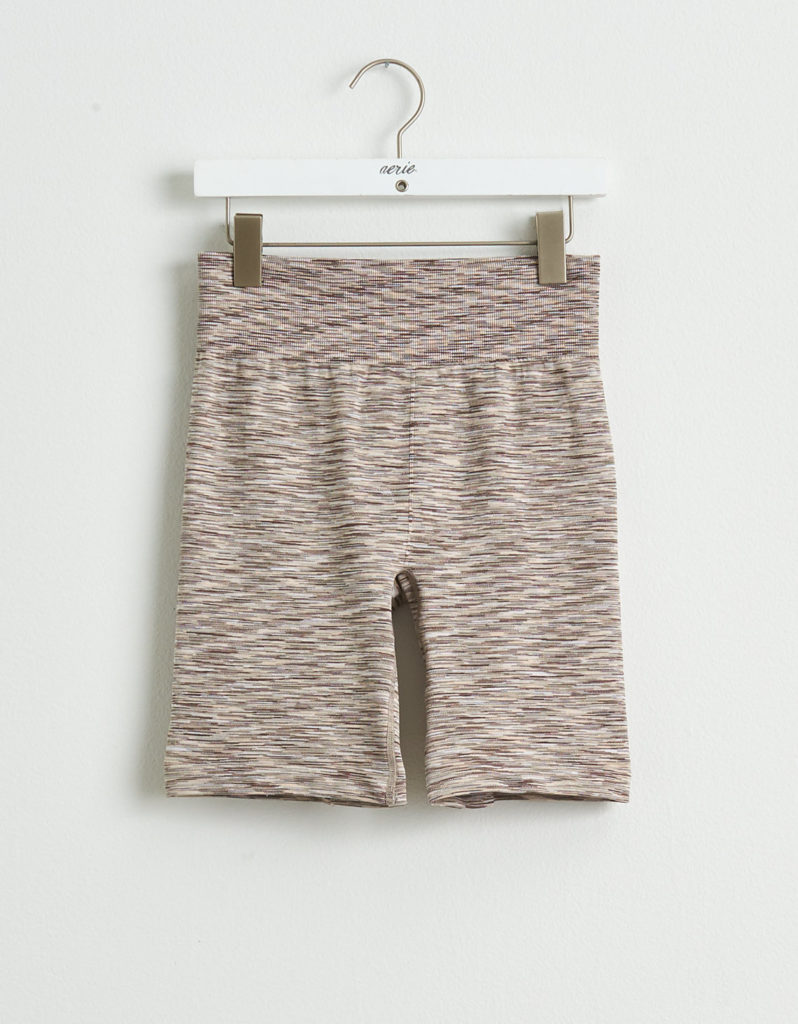 How to Style Bike Shorts For Summer
My first impression of these style shorts is that they are so flattering (the longer length is perfect), they don't cut into your thighs (like you think this tighter style short would), they easily disguise any lumps/bumps, they are a thicker material, are super stretchy, & are NOT see through! This particular pair are a higher waisted style and I could easily wear a size medium over my bump with room to grow!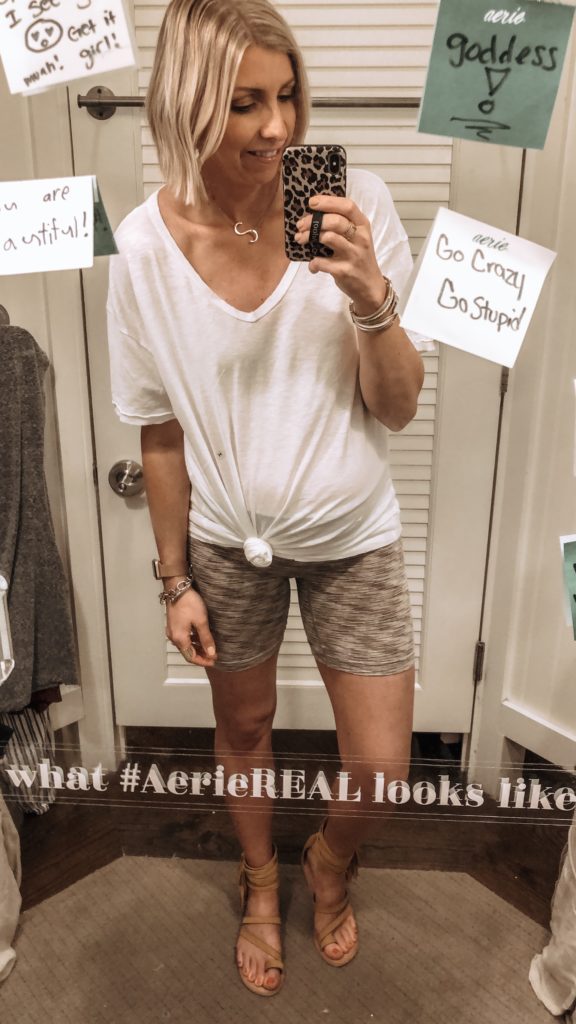 Pair your bike shorts with an over sized tee, sandals or sneakers for an easy everyday outfit. Tie your tee in a front knot for a fun twist on this basic casual outfit.
Pair these shorts with a tunic style tee or top if you want more coverage in the front or back.
Layer your bike shorts under a t-shirt dress, (also great option if you are pregnant) as a sporty outfit option. Add your favorite pair of sneakers, maybe a baseball cap, and backpack.
Easily wear these from the gym or yoga studio to the rest of your day, as an athleisure outfit. If you want more coverage on your backside tie a denim jacket or long sleeve around your waist to elevate this look.
Here are a few other bike shorts options…

These black style leggings are the same style and material as the one's I am wearing above. I love the thicker material & that they can also be worn for yoga or as a workout wear!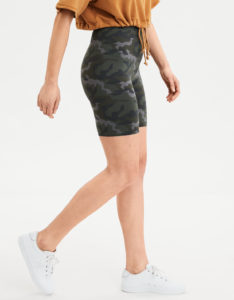 I also tried on these camo style shorts & LOVED them! The print is easy to wear with a longer graphic tee or a black/grey s-shirt dress. Camo is a neutral print and go with a lot.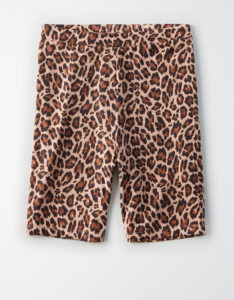 This cheata print pair are a fun and easy statement short! I tried these on with a grey tee. And I love the playful pop of print!
So, are you going to give these amazing shorts a try this summer? I would love to hear in the comments below or feel free to send me a DM on Instagram.
Make sure to watch my try-on video in my Instastories/IGTV if you want to see more ways to styled these bike shorts, PLUS how they look on a non-pregnant person (my sister tried on a pair & we style them.)
It is always fun for me to try new trends & styles and share them with you, to hopefully help you get out of your style comfort zone, and try something new. And think outside the box with pieces you might already have in your closet.
XO, Sarah