A new season means a new seasonal capsule wardrobe, and I am beyond excited to share my 2023 key spring staples capsule wardrobe with you today!
I have to say Spring might be my favorite behind fall. I love any excuse to layer and spring is rich with opportunity! Shop all the spring capsule looks below or on my curated Key Staples Spring Capsule Wardrobe Page! Check out my fall capsule for more outfit inspiration.
But first, if your not 100% sure what a capsule wardrobe is or what items should be in a capsule wardrobe, here's a refresher. A capsule wardrobe is an intentional, hand-picked selection of versatile clothing pieces that can be paired together for endless outfit combinations. Capsule wardrobes are built with classic, timeless pieces, avoiding trendy, of-the-moment clothes. They mainly consist of neutral colors like white, tan, gray, navy, olive for example.
Creating a capsule wardrobe is smart for many reasons. First, it saves money because you're not as tempted to buy something new or trendy for every occasion that comes up. Second, it encourages your creativity to put together new looks with pieces that are already in your closet. Third, and most importantly, it cuts your "getting ready" time in half! When you take the time to carefully assemble a wardrobe filled with interchangeable, easy to wear pieces!
With all that said, I wanted to share my personal spring capsule wardrobe or 2023 with you today. Whether you're working from home or in the office, a stay at home mom, a woman over 40, or maybe you're just looking to update your closet, I'm going to show you how to build an intentional spring capsule wardrobe & help you feel confidet! I'm excited to see how you build your own spring capsule using mine as a guide.
Shop the looks below, just click the collages for all product details.
Key Staples Spring Capsule Wardrobe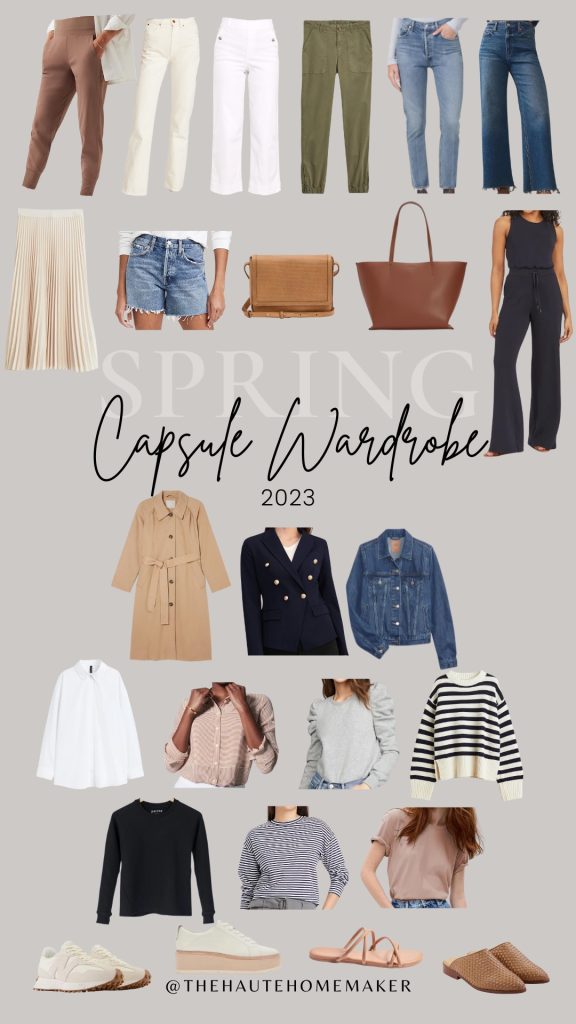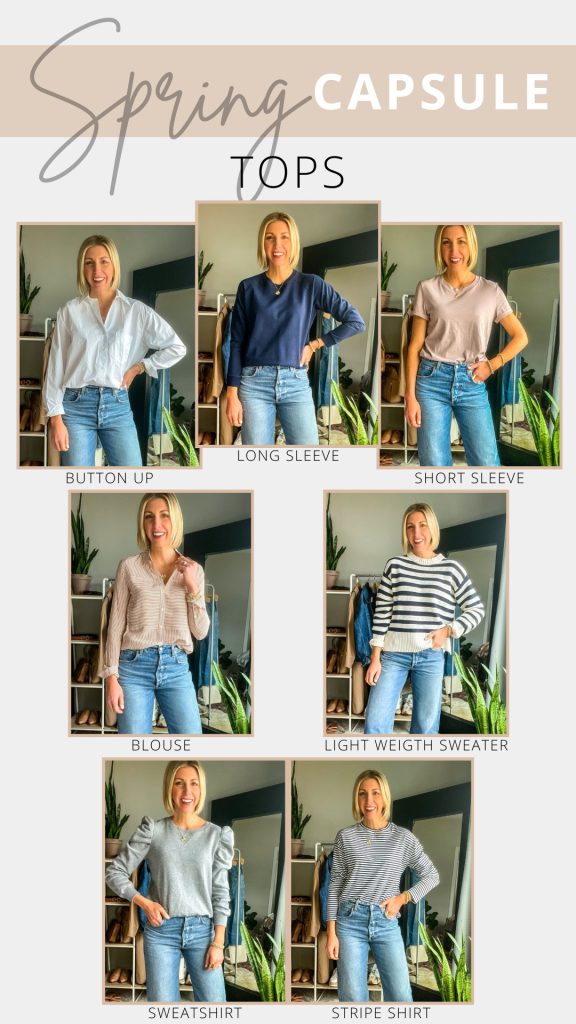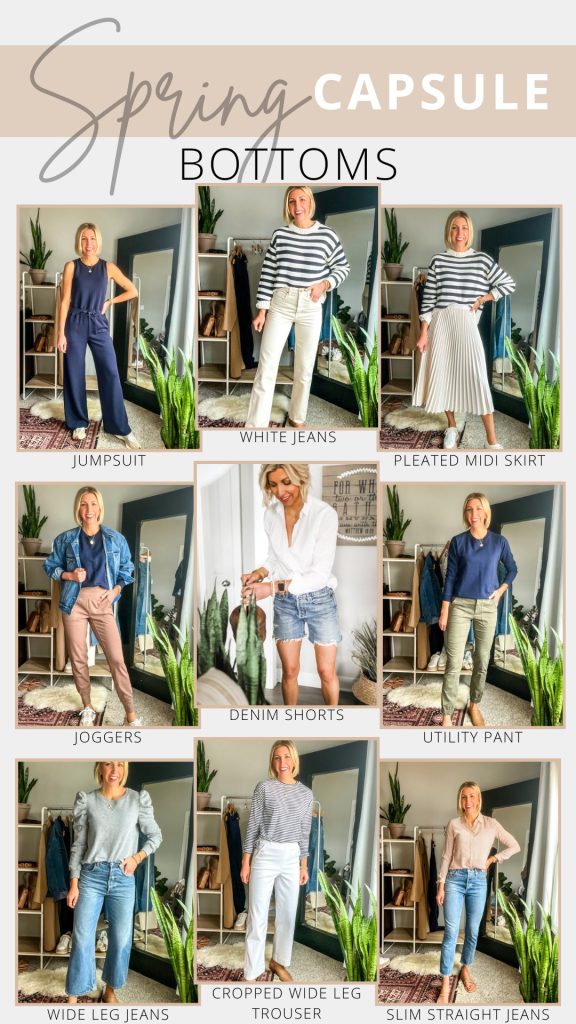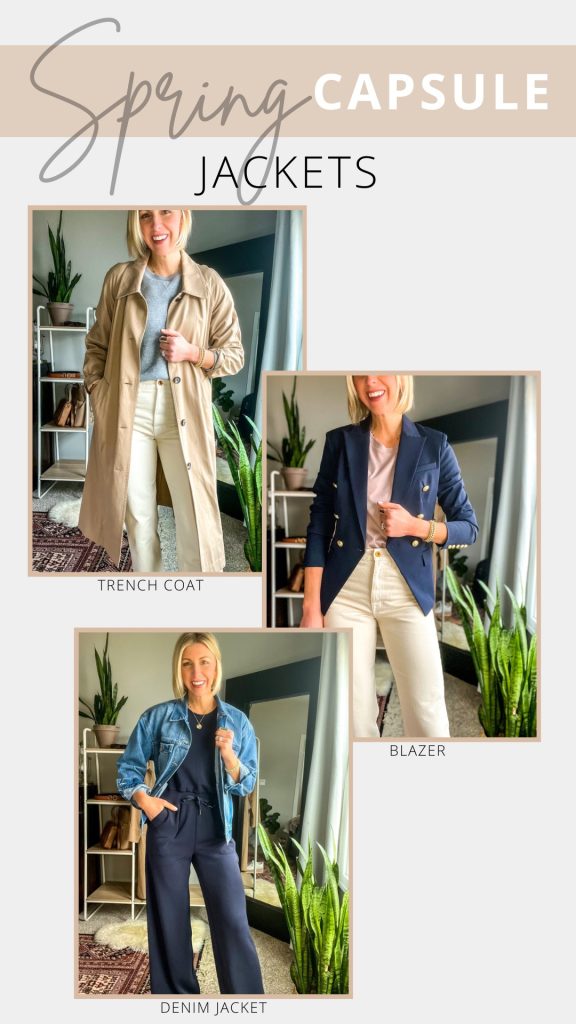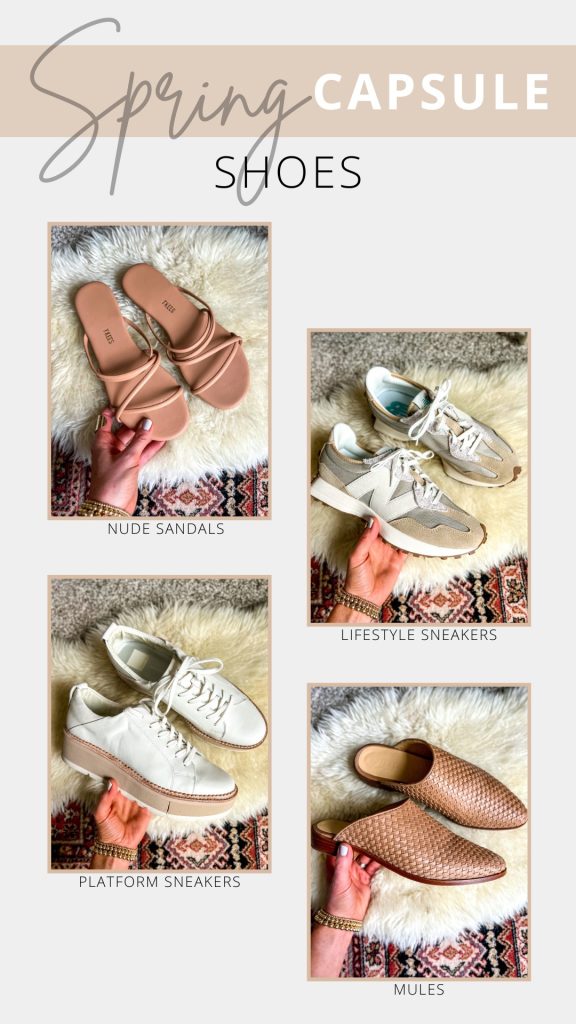 Outfit Ideas