Things will go quickly as the Nordstrom Anniversary Sale opens to the public on 7/20 at 2am CST. I have shared many of my favorite pieces from the sale; must-have's that I have added to my Fall Wardrobe. There are so many great pieces to invest in, but I know certain things will go fast, and I want to make sure you get them before they are gone….So here are my Top 5 picks from the Nordstrom Anniversary Sale that I think are wardrobe must-have's and will probably sell out the quickest!

*This top is one of my favorites from last spring, and they brought it back in a few different colors for fall. It is a must top for skinny denim or leggings. I love the longer looser fit. This will definitely be one of my go-to looks for the fall and winter with denim and sneakers. And it is only $31!! And these skinny jeans are worth the price tag, and are majorly marked down during the sale. If you have been wanting to invest in an amazing pair of premium these are it!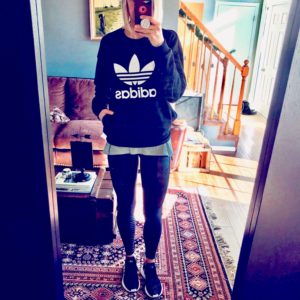 These faux leather leggings have my favorite go-to leggings from this past year. I love that these moto leggings add a bit more of an edge to any athleisure wear outfit. They suck in, in all the right places and are so flattering. Pair them a tunic top, or cardigan for a easy everyday look.
Stay tuned for more of my favorite picks from the Nordstrom Anniversary Sale in the coming days. As always, thanks for stopping by and supporting my blog!
Blessings, Sarah