Stop overpacking and travel light on your next warm weather vacation! Let me show you how to create a minimalist travel wardrobe for a warm weather vacation. Then you can truly enjoy your trip and not stress about the details of what to pack or what to wear.
How to create a minimalist travel wardrobe
Whether you are going on a five, seven, or ten day vacation, this twenty piece travel wardrobe will have plenty of outfit possibilities for every occasion (mostly casual, but a few dressy options too) for a warm weather vacation.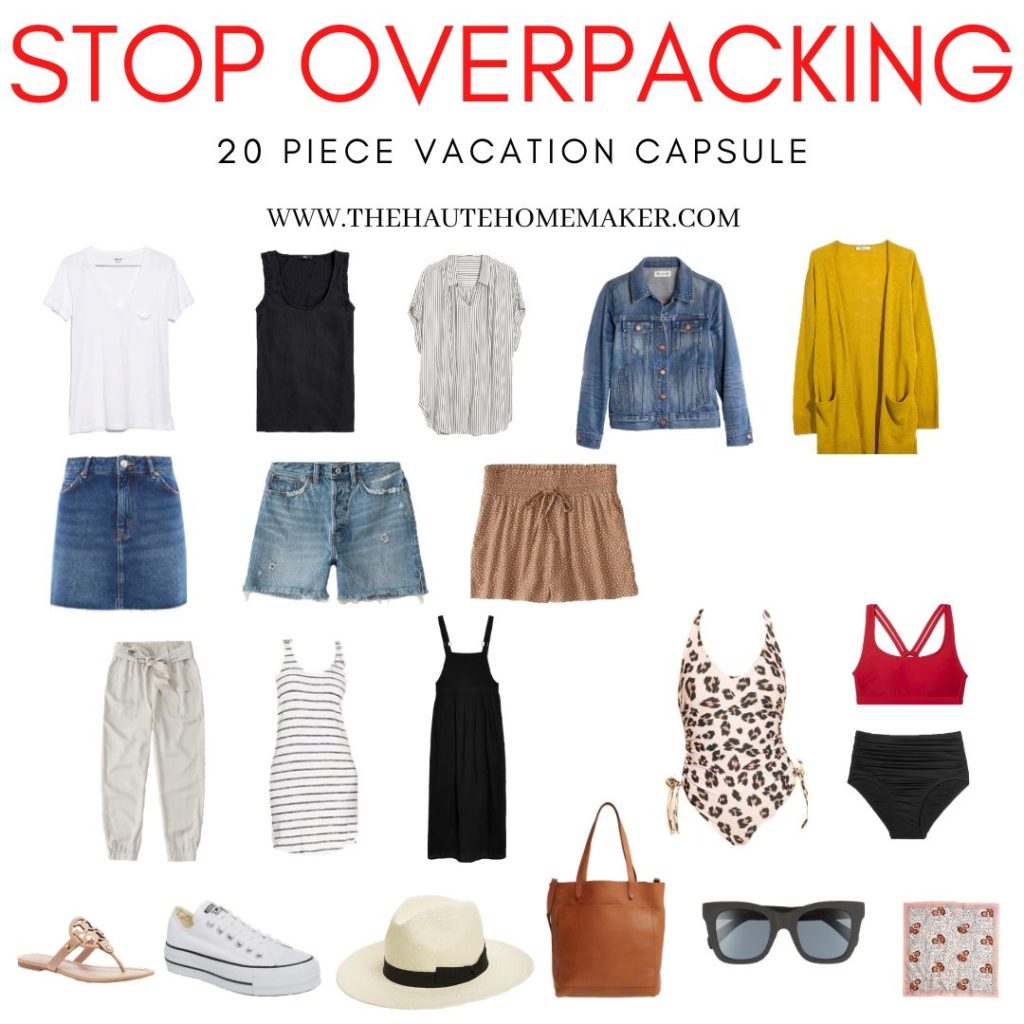 You don't need as much as you think
Have you ever gone on a trip and only worn half of what you packed? I know, I am guilty of this too! Think about it… all of those un-worn pieces mean more to unpack when you arrive, more decisions to make about how/when to where them, more things to repack to come home. I say, keep it simple & only pack key basics that are versatile and can be re-worn several different ways.
Make a list of the things you will be doing on your trip
Then you can plan specific outfits for what you will be doing ( going to the beach, dinners out, sight seeing, activities, etc). Thinking ahead through these details will make packing for yourself, and your family a breeze. Not to mention it will help make getting dressed on your trip simple & stress free.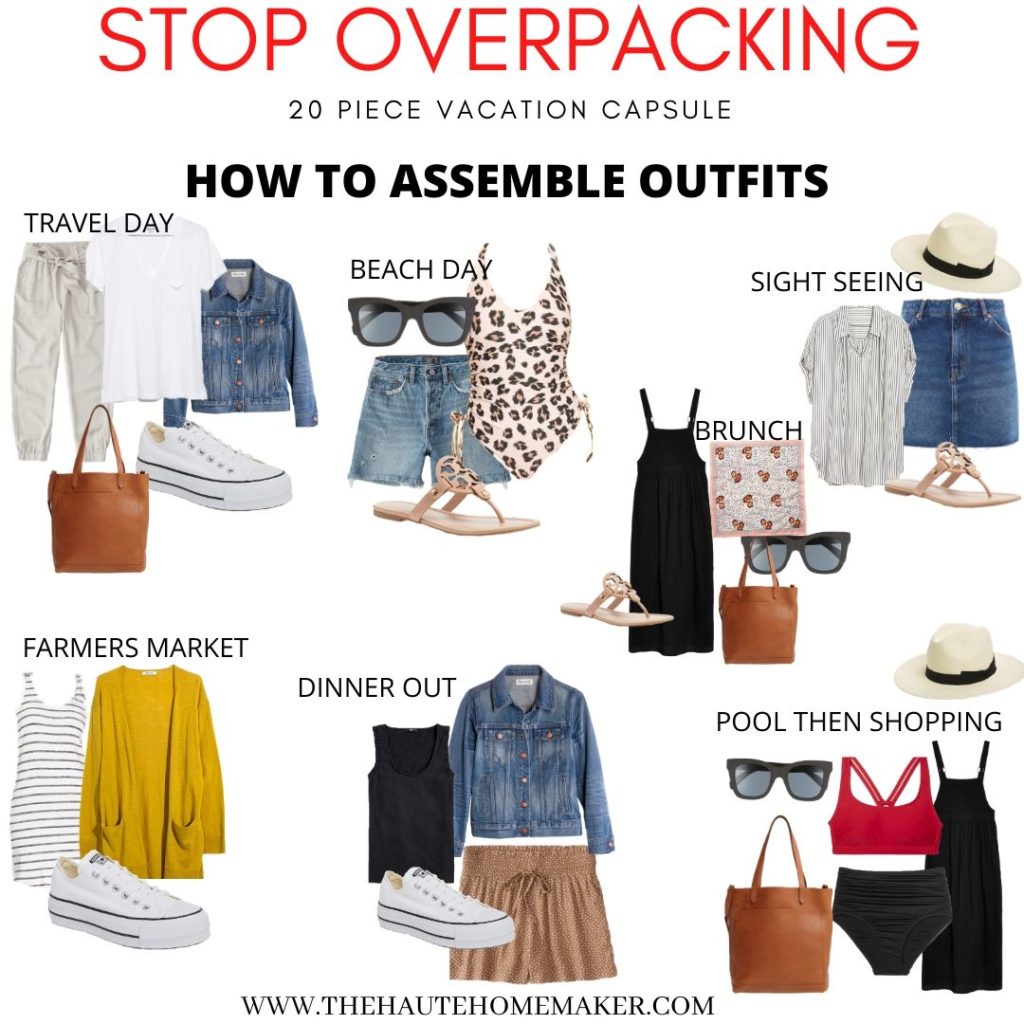 SHOP TRAVEL WARDROBE OUTFITS (SIMILAR)

Everything in this travel wardrobe is neutral to make mixing and matching outfits easy. I added a few pops of color with a leopard print swimsuit, mustard cardigan, floral scarf and printed shorts to create some interest. Feel free to add in whatever colors/patterns you prefer…using this travel wardrobe as a guide to assemble your own.
How to assemble outfits with each of the 20 pieces of this minimalist travel wardrobe…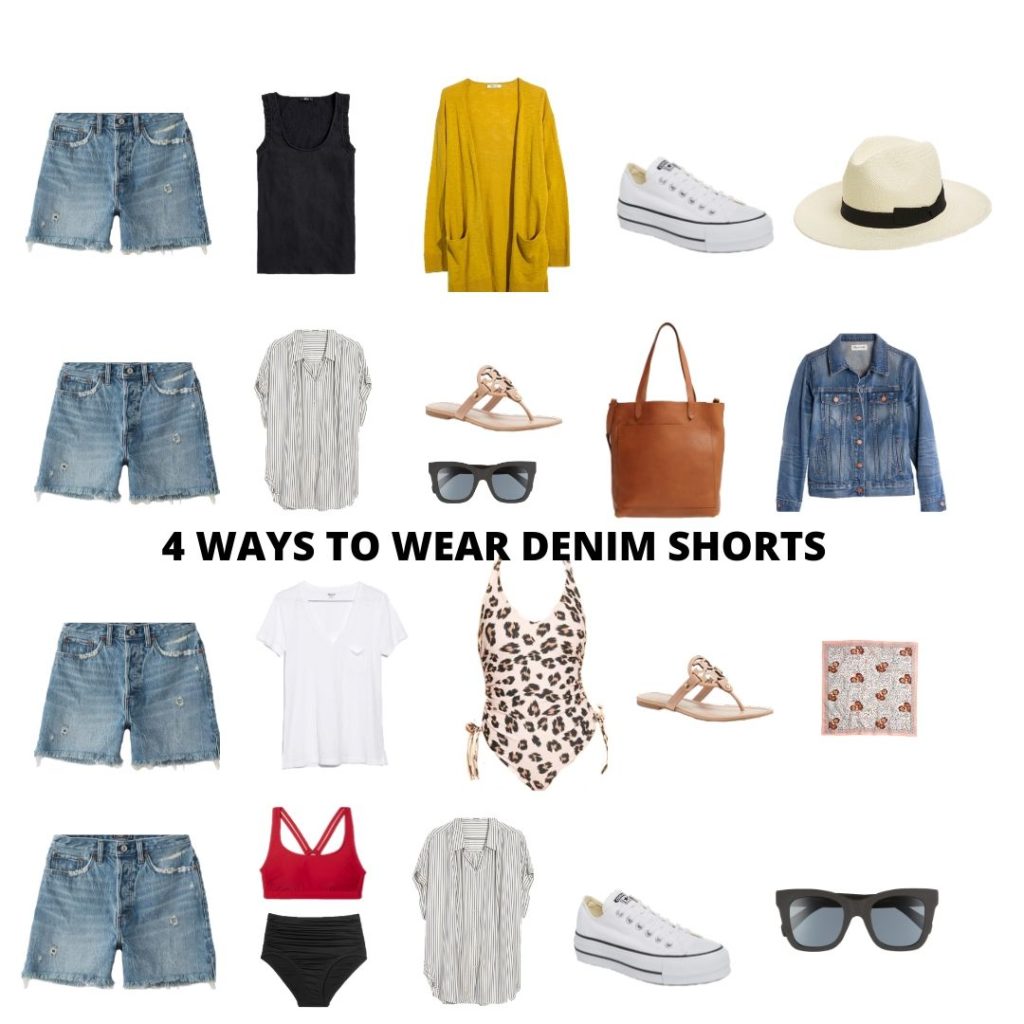 If you are looking for an amazing pair of cut-off denim shorts, try these!
SHOP DENIM SHORTS (SIMILAR)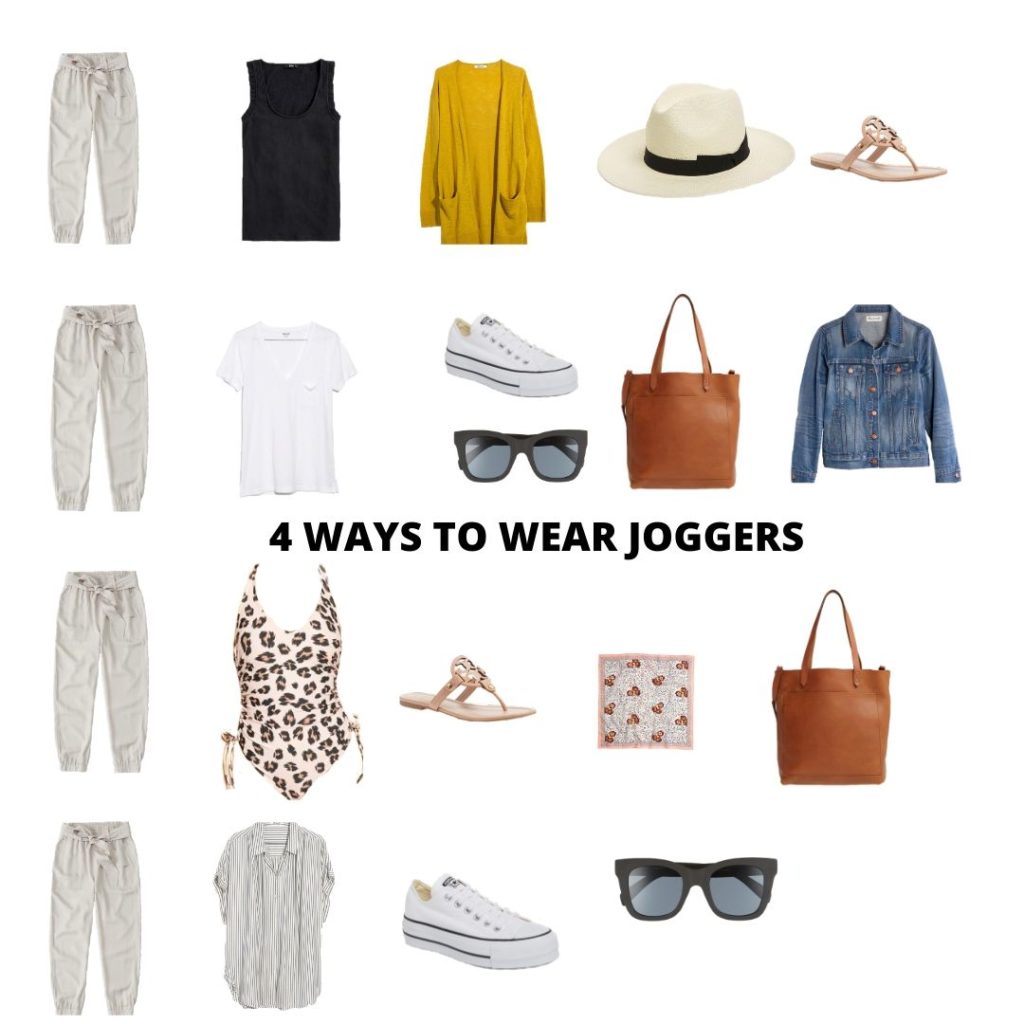 SHOP JOGGERS (SIMILAR)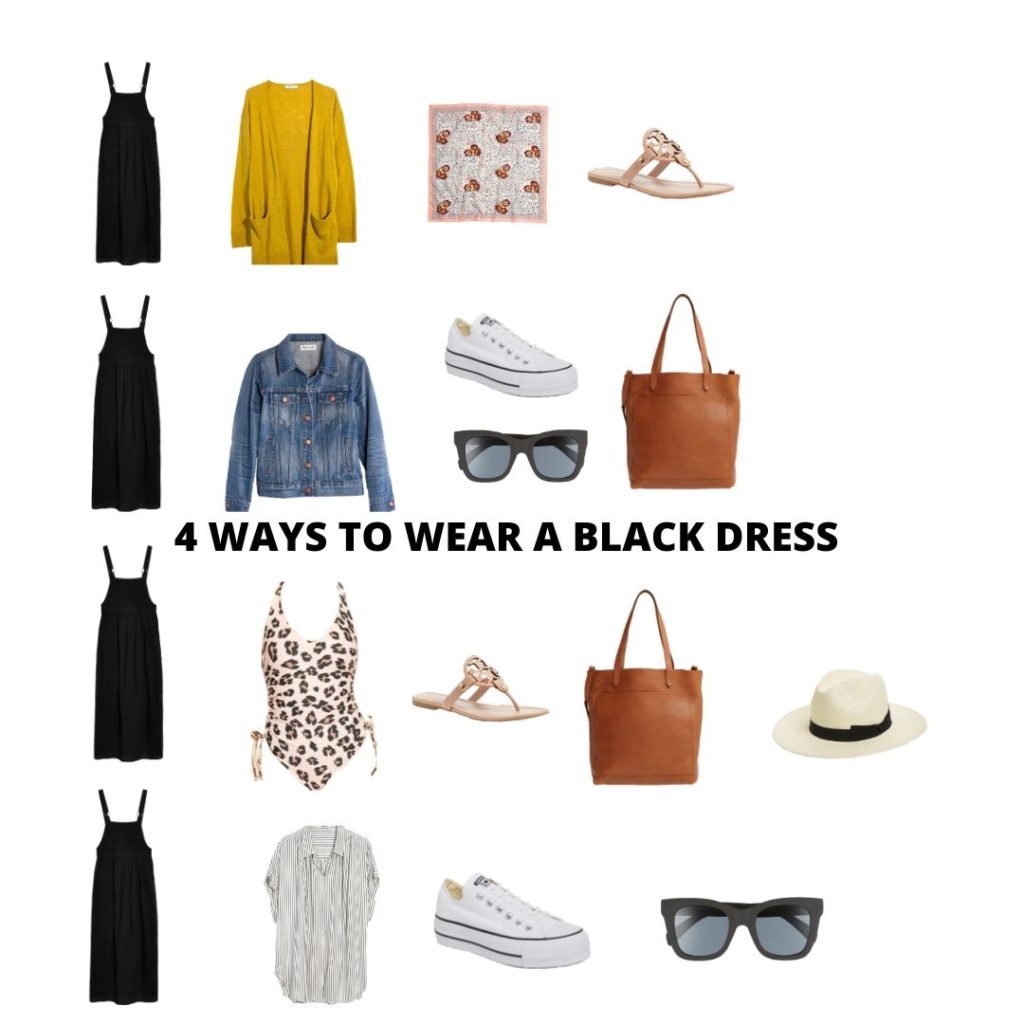 SHOP BLACK DRESS (SIMILAR)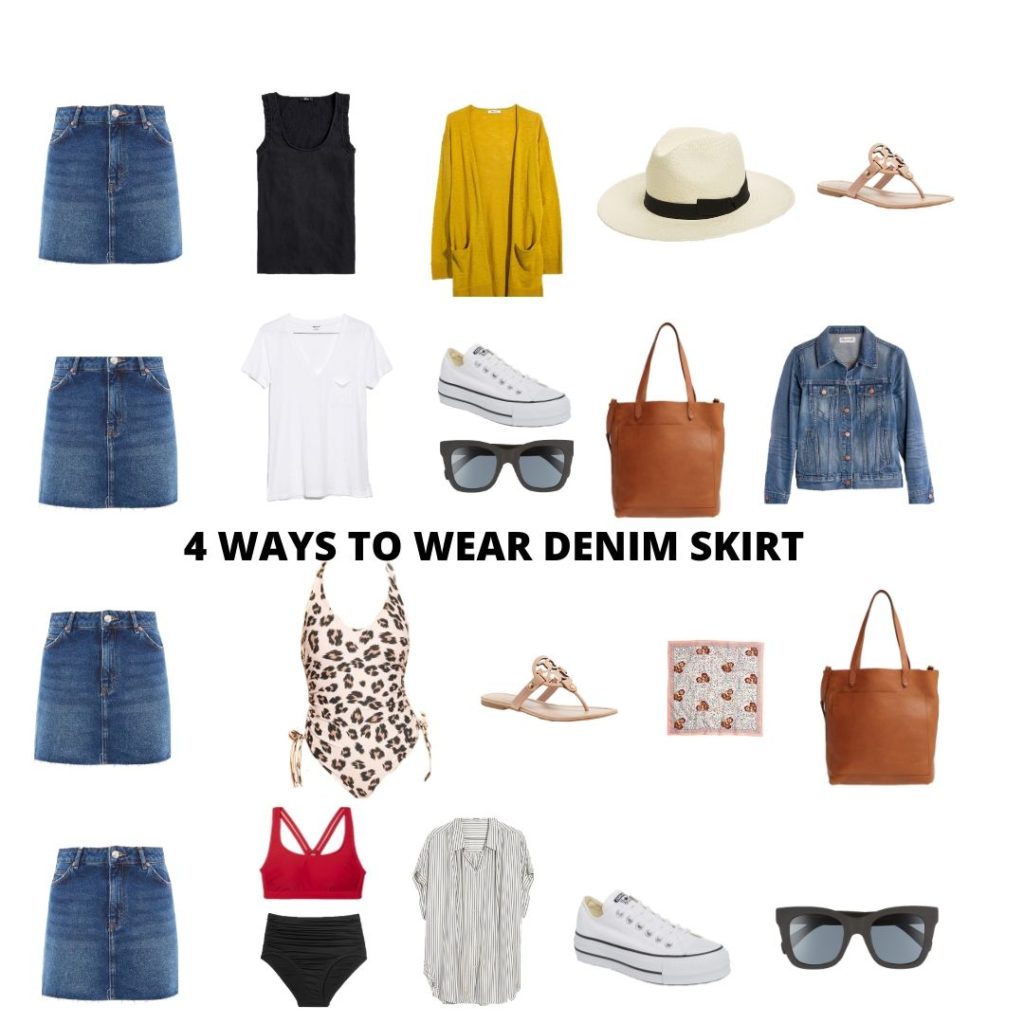 SHOP DENIM SKIRT (SIMILAR)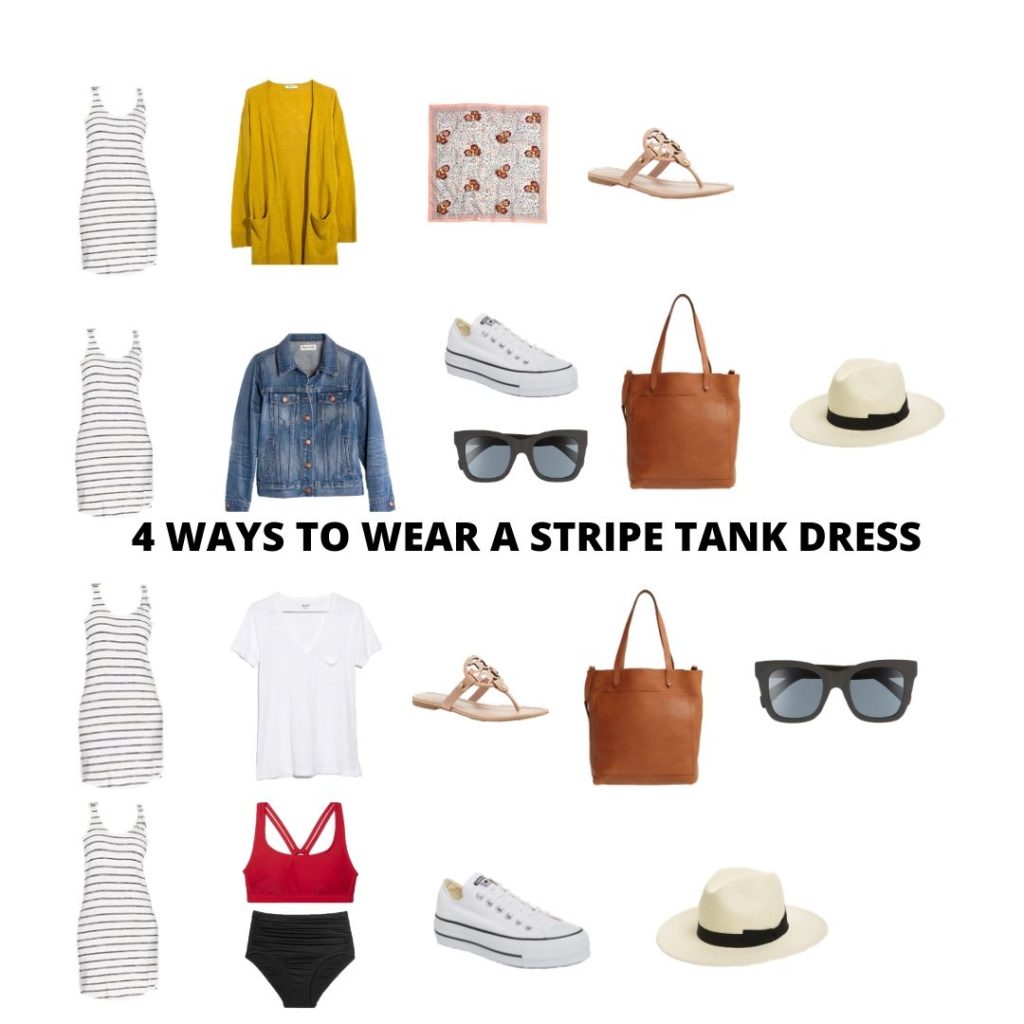 SHOP STRIPE DRESS (SIMILAR)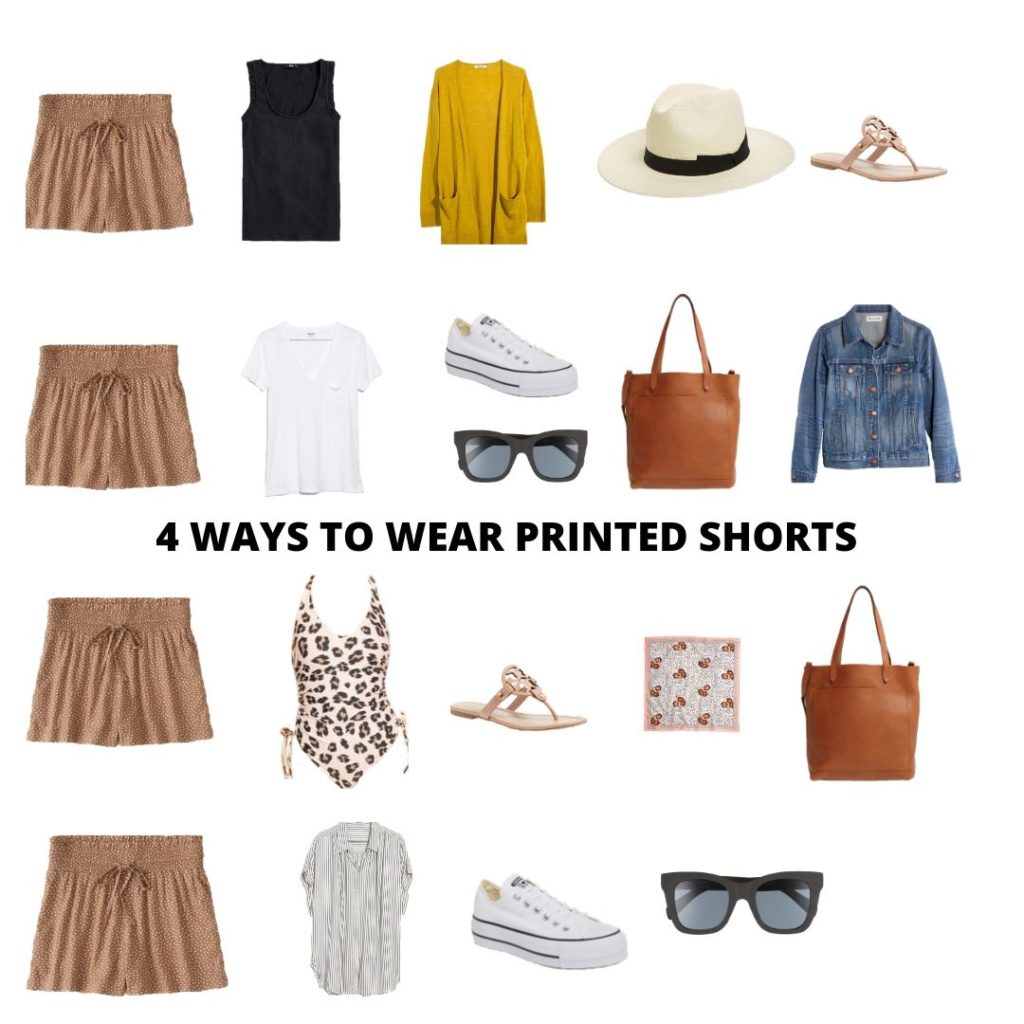 SHOP PRINTED SHORTS (SIMILAR)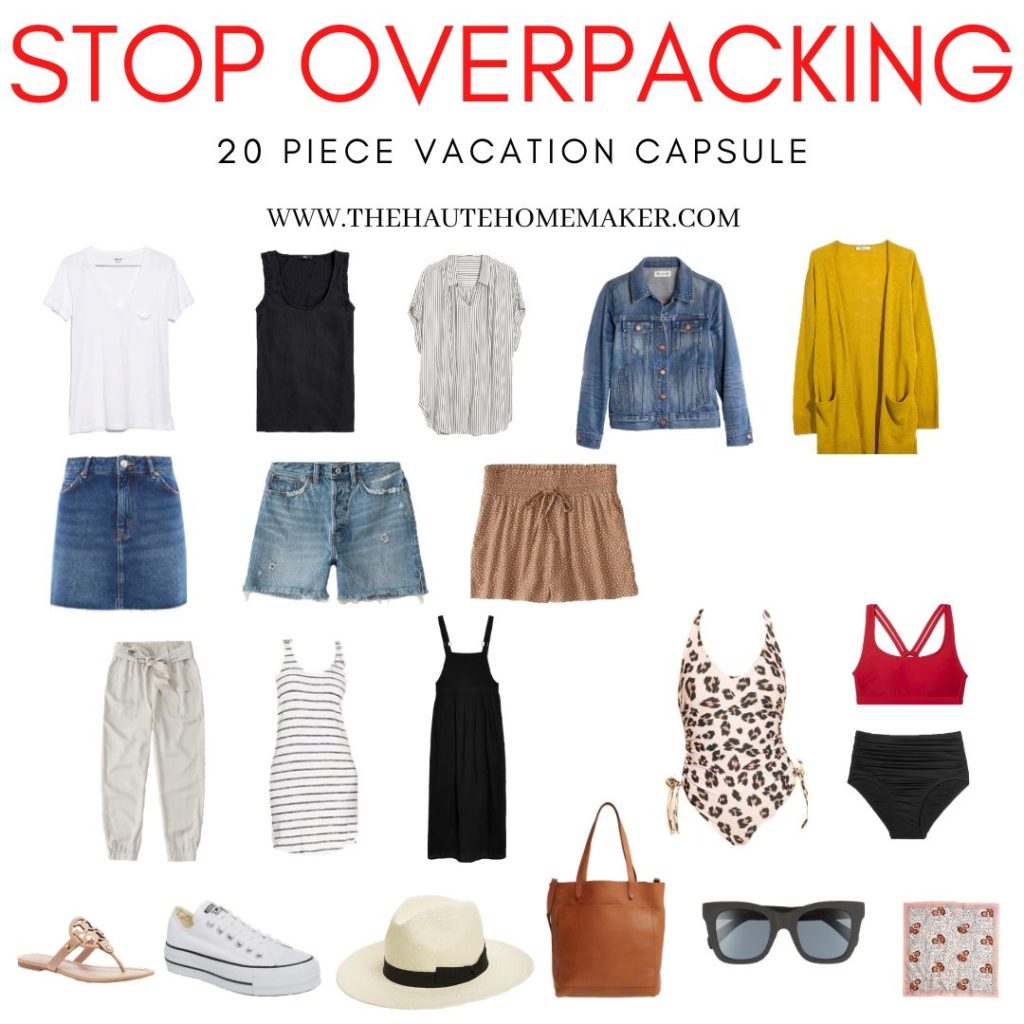 SHOP THIS TRAVEL WARDROBE (SIMILAR)

I hope this travel wardrobe guide helps make planning, shopping & packing for your next warm weather vacation a little bit easier! If you want more travel outfit ideas/packing tips make sure you are following along on Instagram, where I share daily inspiration.
Also checkout my family Packing Checklist
XO, Sarah