I love the cropped pants trend right now! But my ankles don't love the extra exposure in the frigid temperatures here in Iowa's winter. But have no fear, I am sharing how to wear socks with cropped pants. You can still look chic and stay warm with these outfit ideas this winter.
How To Wear Socks w/ Cropped Jeans This Winter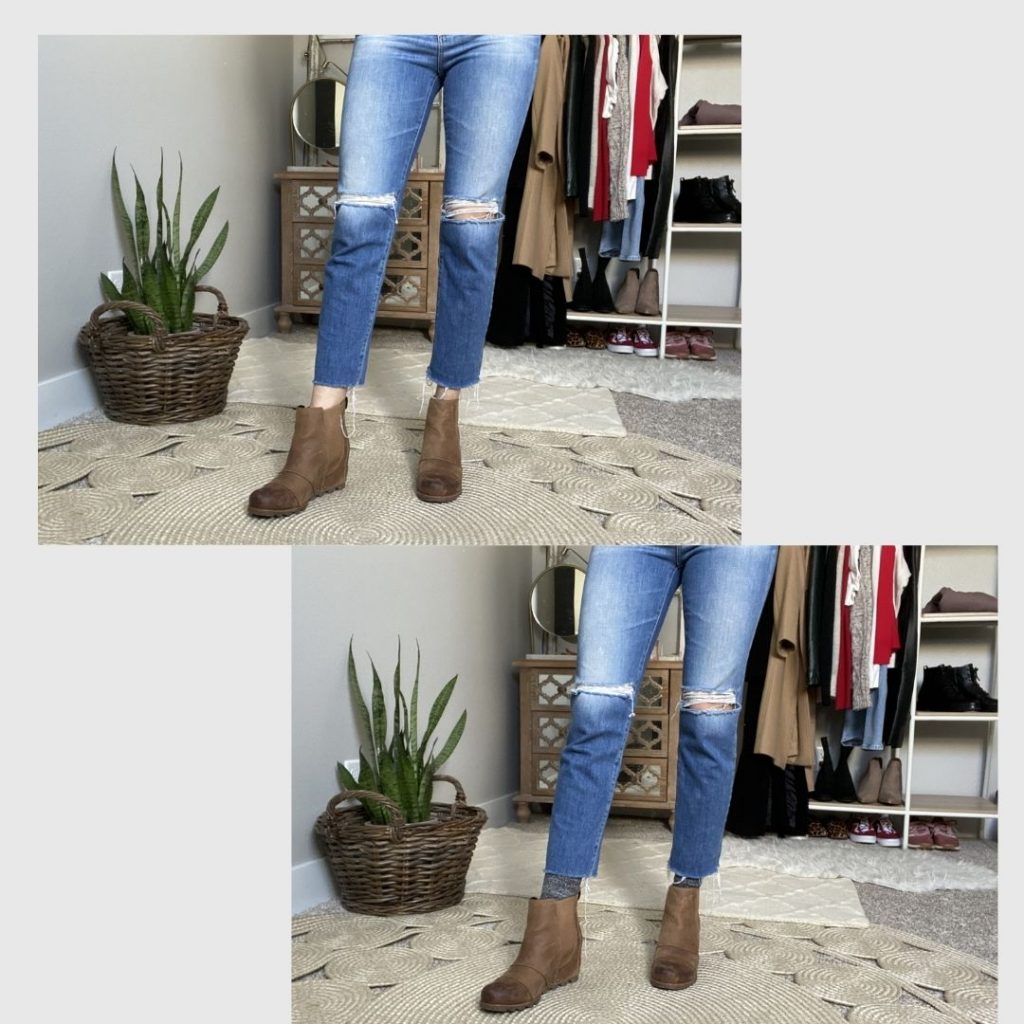 Wear Socks Underneath Your Jeans Hemline
This look is a an easy fix to keep your ankles warm, but still look pulled together.
These Sorel boots are a great everyday, weather proof bootie for winter. I have had mine for 4 years & still wear them all the time. So comfortable & easy to stand/walk in all day long.
Tips To Style:
Try leaving a small gap where the sock is exposed (just as you would leave an ankle gap). The gap gives some room to breath between the hem of your pants & the shaft of your boot. This keeps your leg looking as long and lean as possible (what you want) not cut off.
If your pants are too long then, cuff them so you have at least a 1″ gap between your pants + boots.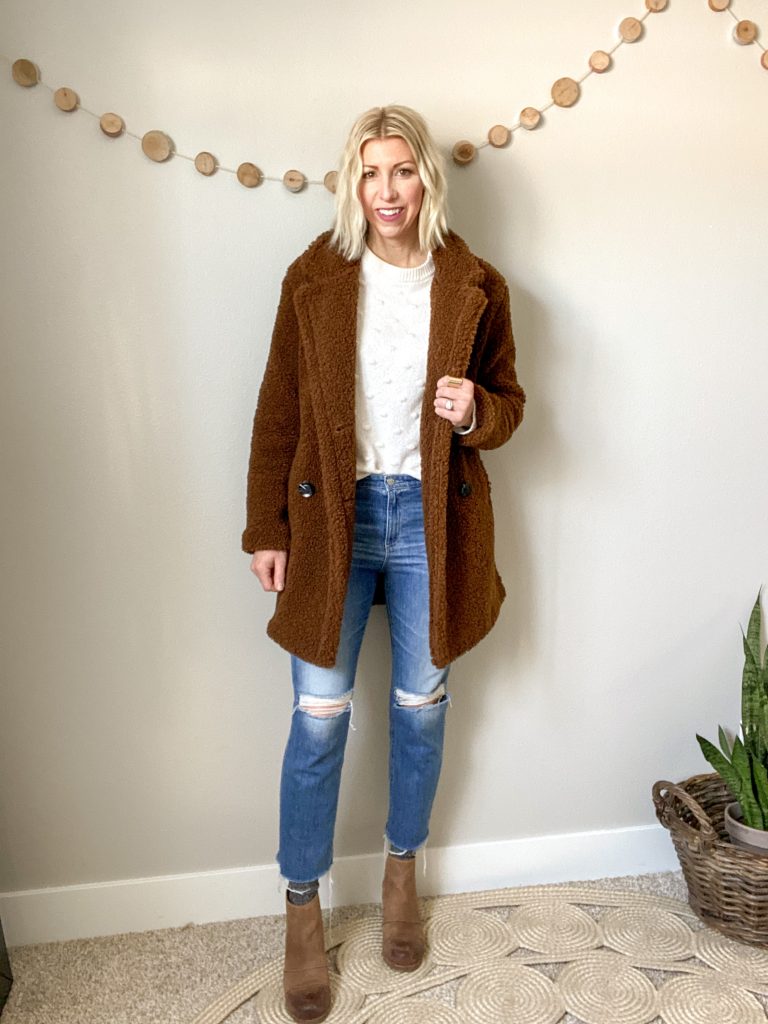 Pair this look with a feminine, or fitted sweater ( I love cream for winter), to off-set the looser silhouette of the jeans. This is my favorite pair of straight leg jeans!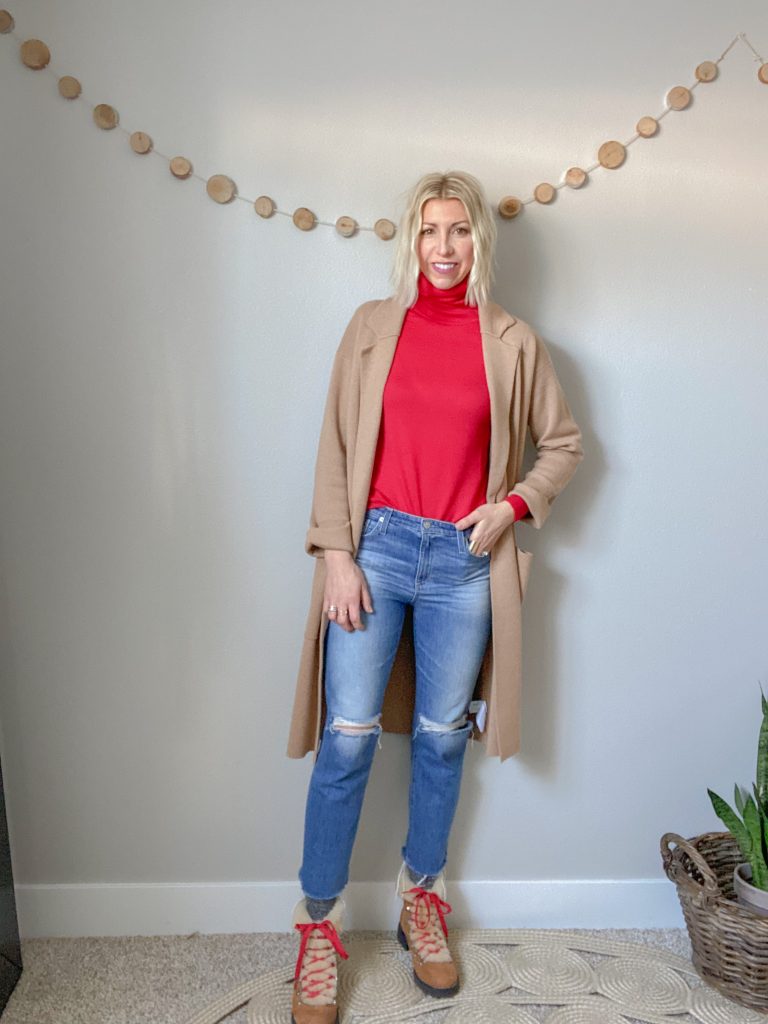 Here is another outfit idea with cropped straight leg jeans and shearling lined boots, that will keep your feet extra warm this winter.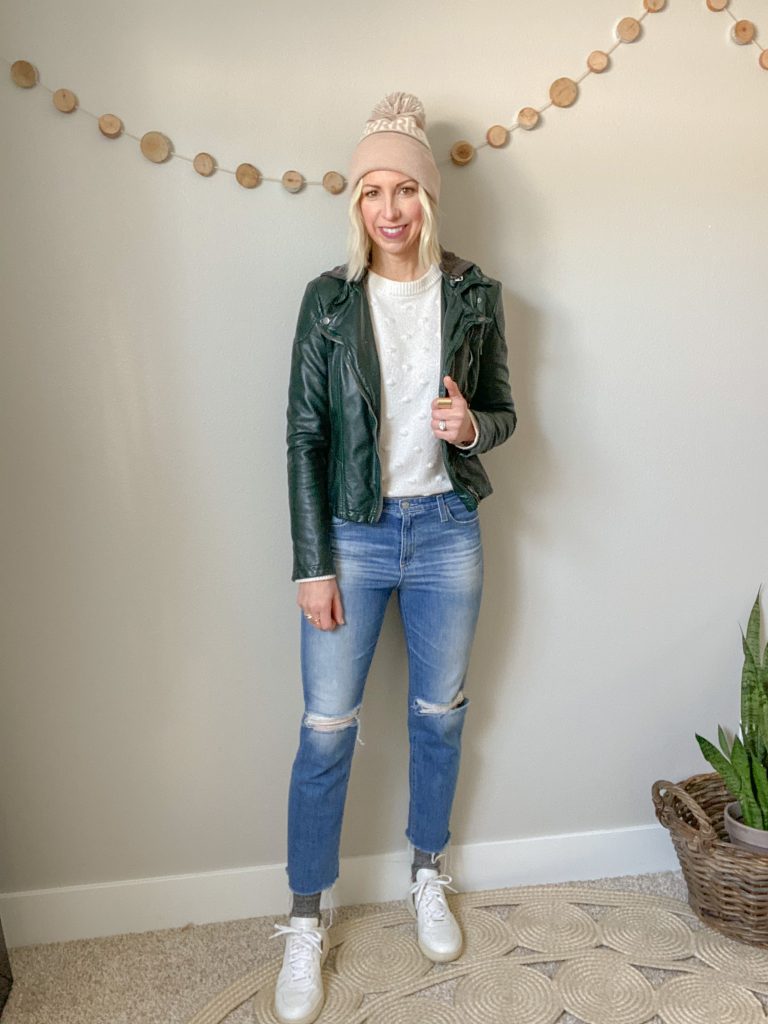 I also like this casual look with straight leg jeans, white sneakers and cozy socks. Add a leather jacket to elevate this outfit.
2. Wear Socks w/ Skinny Jeans (over top of or underneath)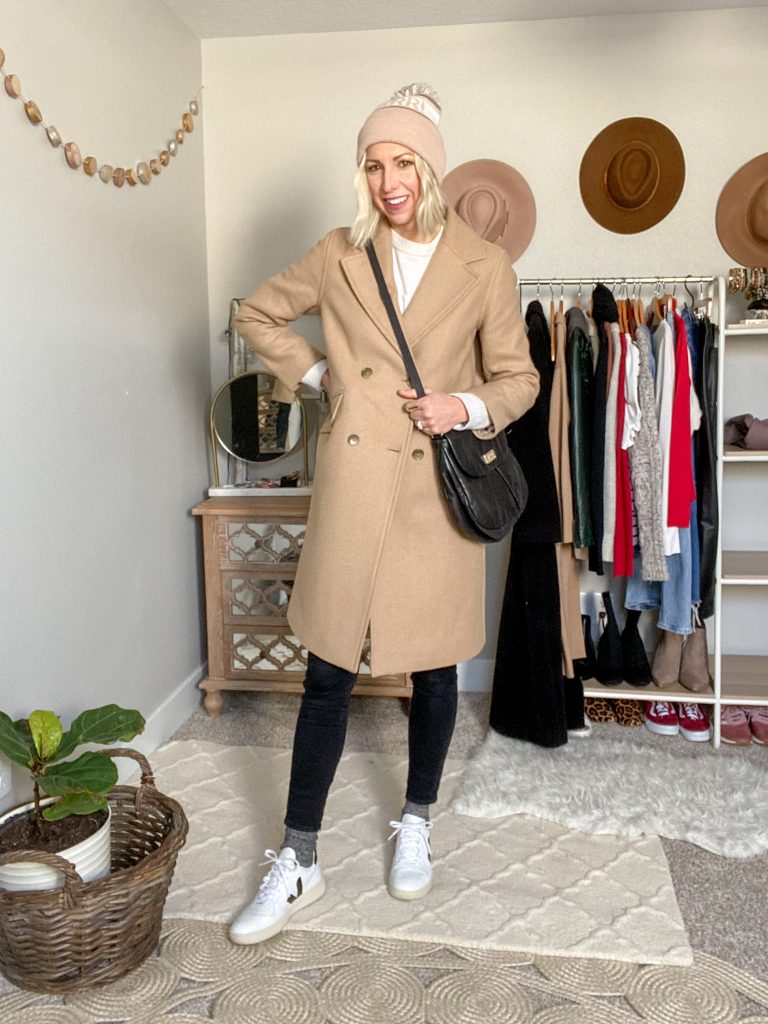 Yes you can wear cozy wool socks with white sneakers! This look is not only warm, but its totally chic!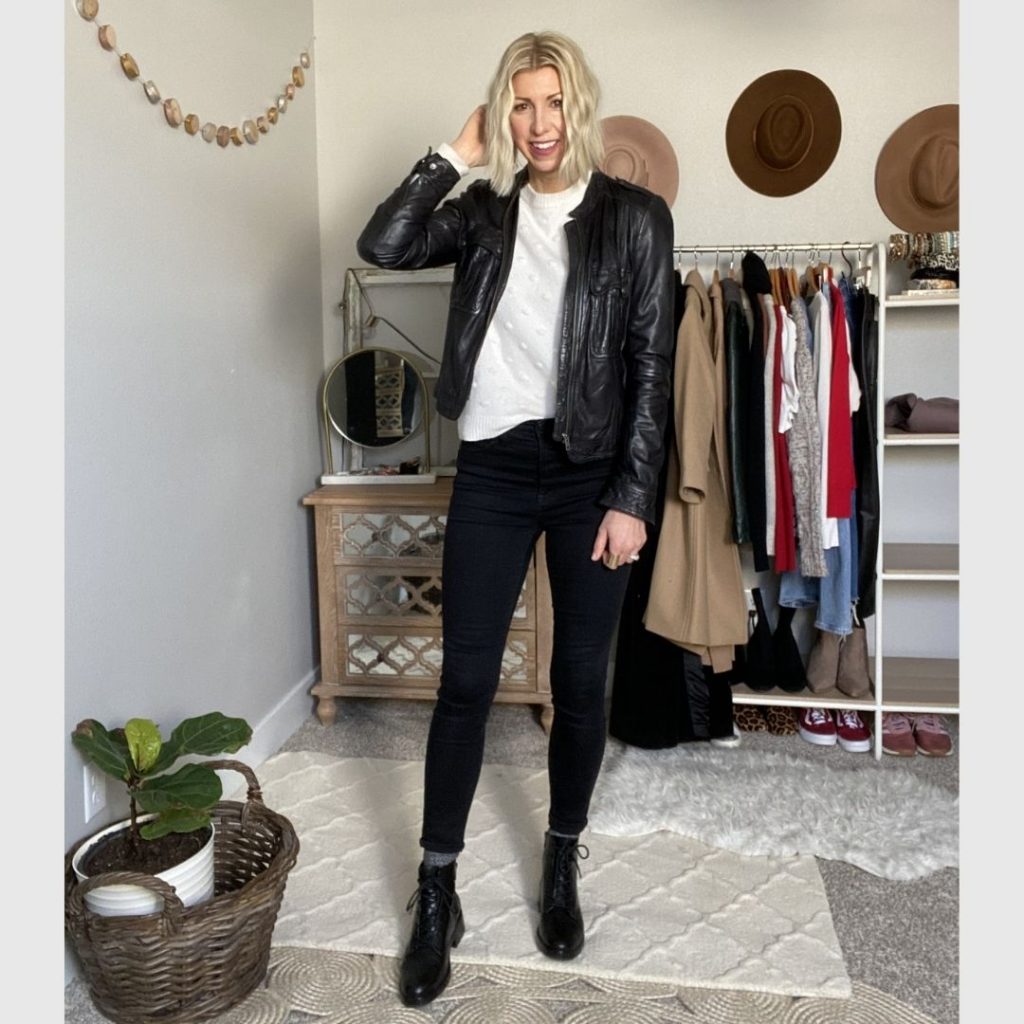 I love this look of combat boots + socks + black skinny jeans
The wide leg cropped trouser is also on trend right now. I love wearing them in winter styled with chelsea boots, combat boots or sneakers. Add a pair of your favorite cozy socks and a cute sweater and your look is complete. These are my black faux leather trousers.
Tips To Style:
A neutral color sock looks more elegant and elevated with a dressier pair of wide leg trousers. I would stick to grey, black, or taupe to pull off this look
You can wear any neutral color sock with a black or brown bootie as well as a white or black sneakers.
Just pay attention to how the sock blends in or contrasts with your shoes and the rest of your outfit. Do you want it to blend in and appear as part of the shoe/boot? Do you want it to contrast and stand out a bit? It is up to you — just be aware of how it affects the rest of the outfit.
I hope this helps you stay warm this winter! For more winter outfit ideas make sure you are following me on Instagram!
Head HERE for more cozy outfit ideas!