With summer right around the corner, I have been doing some shopping for the kids and I, looking for some great summer staples to add to our closets. So I headed to Gordmans this week for the Grand Opening Tour, as they celebrated opening 38 new locations around the country this spring. I even received a $5 store coupon + insulated tote, and Gordmans tee, for being one of the first 100 customs to walk in the doors yeserday!
I love that I can easily find designer and brand name clothes, shoes, and home goods there, all for amazing prices! Click HERE to find your nearest store, I know you will find awesome summer essentials like we did!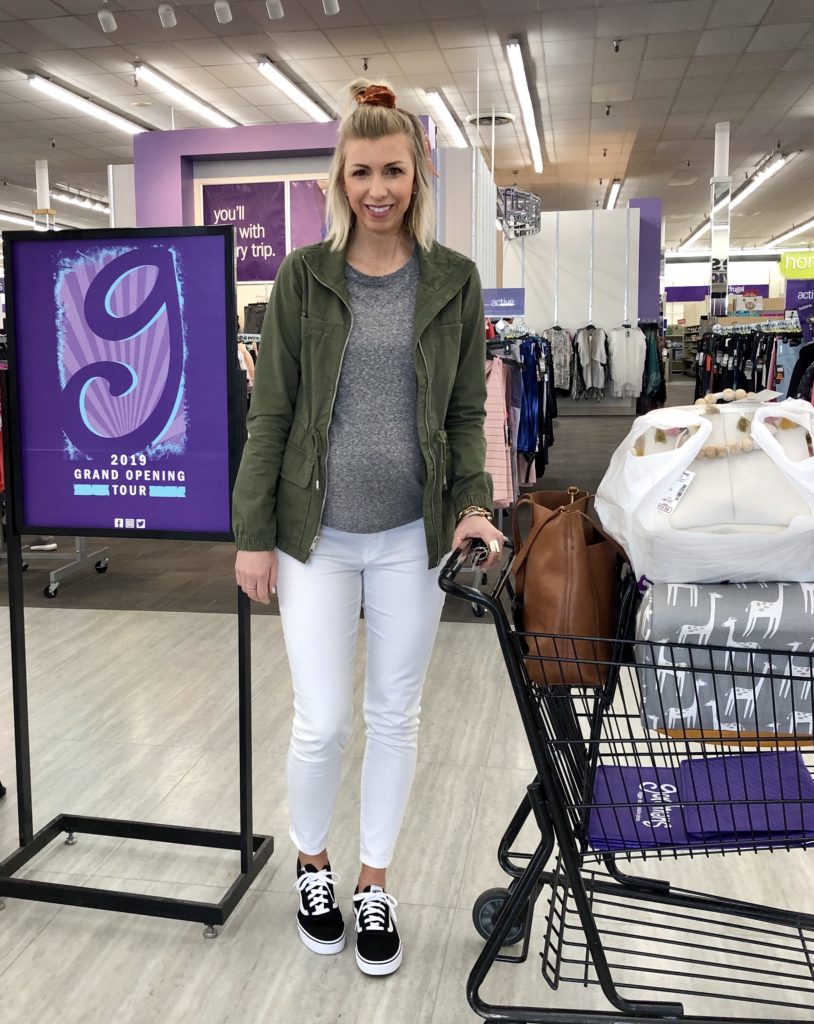 I shared all the super cute summer home decor I found as soon as I walked through the doors, on my Instagram stories, as well as authentic, vintage, designer hand bags & accessories from Louis Vuitton and Gucci. I was amazed at their selection and excited to continue to check back at my local store and see what other pieces I can find!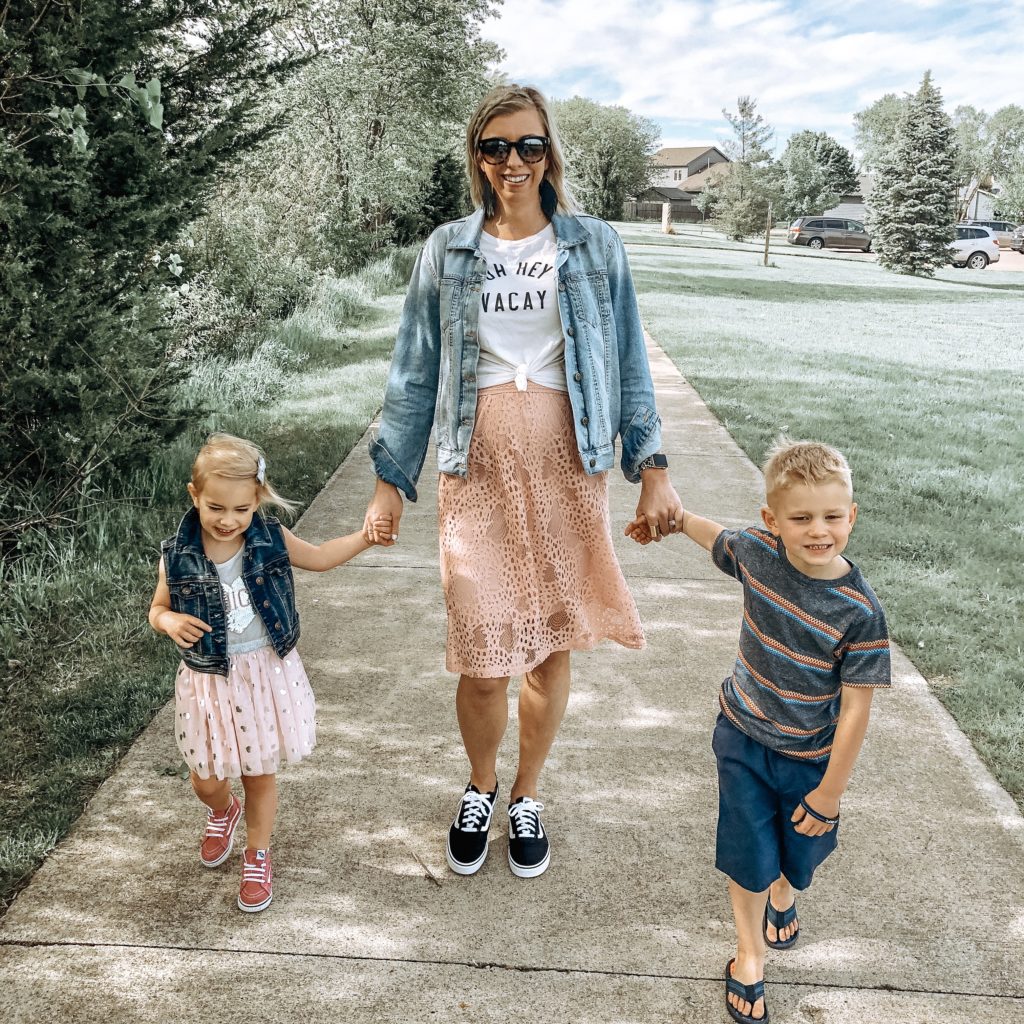 Summer staples for us are easy to wear dresses, skirts, tee's, sneaker, and sandals. My daughter had fun picking out her pink sparkle dress (anything that has sparkles & a tulle skirt is right up her ally) and adorable denim vest. I love that this outfit can be worn for everyday this summer with a pair of sneakers. Or she can wear it to church with a pair of sandals. A dress is a no-brainer (especially for toddlers) since its an easy all-in-one outfit. Making it a breeze to get out the door in minuets this summer.
The kids department is so easy to shop because everything is organized by size, and category, making shopping with littles a whole lot easier. I just sent each of them to their sizes and they picked out an outfit they liked (with mama's approval).
I love my son's easy to wear chino shorts. They can be worn to the park with a tee and sneakers, or dressed up with a button up shirt for church paired with some top siders. His striped tee is the perfect shirt for everyday at the pool with some trunks, or paired with some khakis for the casual summer wedding we have in August. The best part… I got both outfits for under $40!!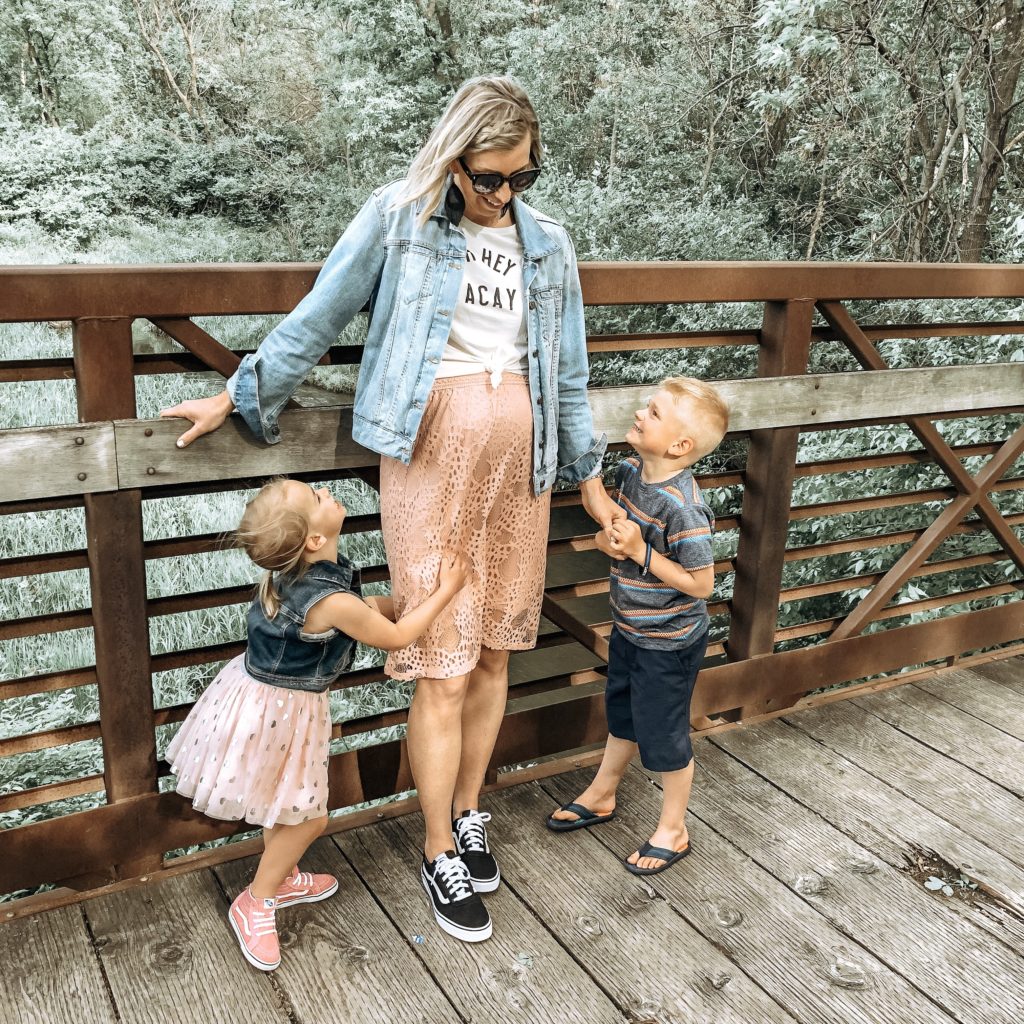 Mama even found a few cute summer essentials! I have been on the hunt for a cute midi skirt that I can dress down with a graphic tee and sneakers, or dress up for date night with my hubby, as I enter into my 3rd trimester. I love this blush lace one I found, to go with these super comfy sneakers that I have been eyeing at another retailer, but I found these at Gordmans on major sale, score!
I am excited to continue to share lots of outfitting ideas as we enter into the summer season, specially how to wear sneakers with just about anything in your closet!.

I would love to see and hear your awesome summer finds at Gordmans, make sure to tag me on Instagram @thehautehomemaker and leave me comment below.
**THIS POST WAS SPONSORED BY SPECIALTY RETAILERS, INC. All words and thoughts are my own.
Have an amazing Memorial Day weekend with your family and friends!
XO, Sarah