One of the biggest sales of the year, and something I look forward to every July, is the Nordstrom Anniversary sale. It is unlike any other sale because they release brand new, on trend fall and winter items that are up to 40% off! It is the best way to get a jump start on building your fall wardrobe and save money while doing it! I like to think of it as Christmas in July, as I save up for this sale, and invest in a large part of my fall and winter wardrobe now and save a lot of money and time come the busy part of the fall season.
The early access for the sale starts on July 12th-July 19th, you do have to be a card holder to access the sale before the public. I would recommend getting a Nordstrom card in order to shop becauase usually the most popular items from the sale sell out before July 20th (when the sale is available to everyone). Sign up for a card here.
I am not a advocate for credit cards or debt! But, you don't actually have to use your Nordstrom credit card at check out, you can use your debit card instead. You just have to have Nordstrom card number in order to access the sale online. Plus, if you sign up for a credit card they give you $40 (Nordstrom Notes) to use on the sale, hello bonus!
Here are a few tips for shopping the sale, in order to make the most of it…
* Shop early! As I said sizes and items will sell out, so start your shopping on the 12th. I will be sharing a few easy, shop able blog posts as soon as the sale goes LIVE on 7/12 for you to reference. Including all my favorites items from the sale, a list of my must-have, fall essentials, outfitting ideas, plus I will be sharing a fall capsule wardrobe with items from the sale. My hope is to make shopping this sale quick, and easy for you, so you an find the right items for your wardrobe and your budget. Just think of me as your guide for the sale!
*Take a look at the online catalog and make a list of the items you want/need. Here is the catalog That way when you go to shop the sale you know what you want or need and won't end of buying stuff you don't just because it is on sale. Remember I am a huge fan of planning and purposeful shopping for your wardrobe.
*Invest in shoes, denim, 1-2 sweaters, and a statement jacket to start. Shoes are probably the quickest thing to sell out during the sale…I love investing in a new pair of boots, mules/flats, and some kind of sneaker for the fall. Here are few of the shoes that caught my eye in the catalog…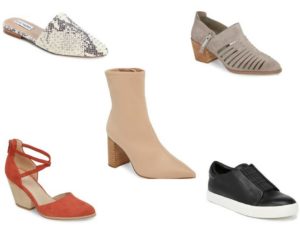 * I also love to invest in a few pieces of athleisure wear, for the fall and winter seasons. I wear leggings often whether I am going to the gym or just want to stay casual and comfy around the house. Here are few style/brand leggings I love and have my eye on for the sale…Zella, Alo, and Spanx are my favorite brands to shop during this sale.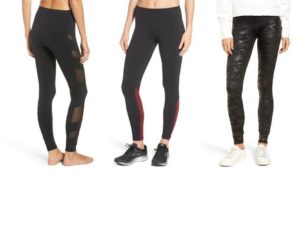 * I like to invest in at least 1 or 2 cardigans or sweaters for the fall since that is a staple piece in my wardrobe…here are few that caught my eye…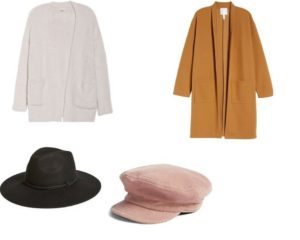 *Accessories are also a fun way to elevate your fall wardrobe. I always invest in a few hats and they have some really cute ones and are a great price point (under $30)
*Make sure to subscribe to my email list as I will be sharing a ton of sale insider info, outfitting ideas, plus my Nordstrom Anniversary Sale check list…so you can make the most of shopping the sale.
I will also be sharing a ton of info, links to shop, and covering the best of sale on Instagram-Stories, as well as in my Facebook style group
I love this time of year….thinking about the fall season ahead, planning and purposefully putting together my fall wardrobe…. and I can't wait to share it all with you!
Thanks for stopping by my sweet friends!
Blessings, Sarah