This time of year it can be tricky and uninspiring getting dressed everyday. You might be tired of wearing the same sweater, leggings, and boots by now. To help you feel more inspired to get dressed this time of year, I am sharing how to fresh'n up your closet, and add a little spring to your winter outfits.
Add a "spring like" Accessory
Bring out your favorite floral or bright colored silk neck scarf and tie it in your hair, or around your neck with your winter sweater. The pop of color and pattern can easily make your look more like spring.
Here are a few of favorite neck scarves to accessorize with…

Add a pop of color with your outwear & winter accessories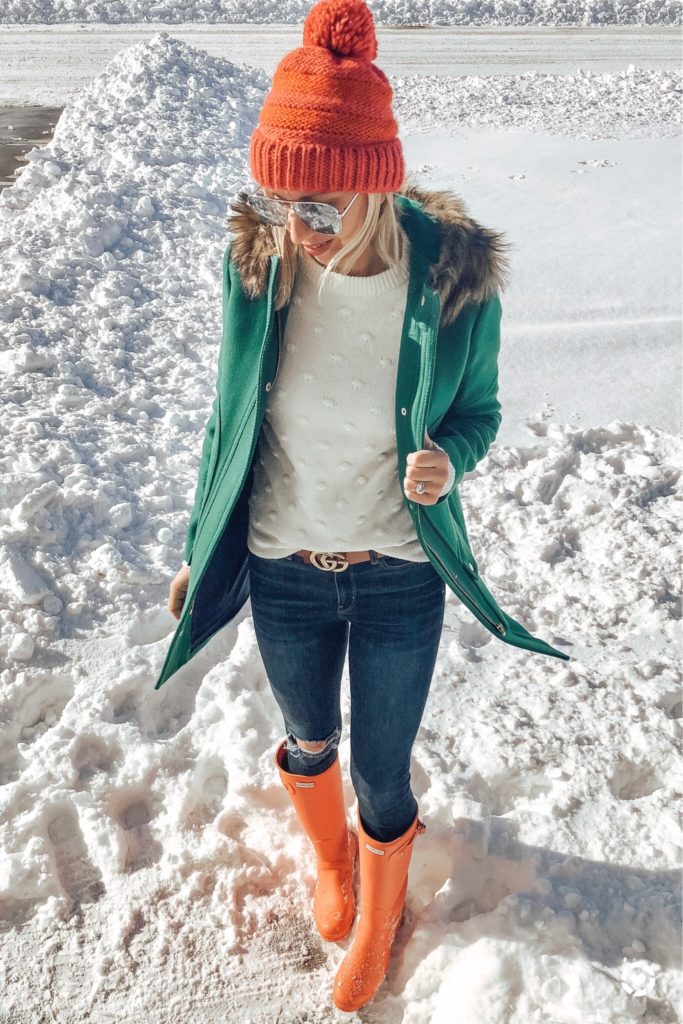 A bright colored parka or over coat can easily add a touch of spring to a basic winter sweater. Wear a bright colored beanie, (think pink, orange, red, or cream) to add interest to your winter look. A pair of brightly colored boots will AWLAYS add a fun and fresh edge to your winter outfits.
Shop The Look


Blush pink can elevate darker colored winter outfits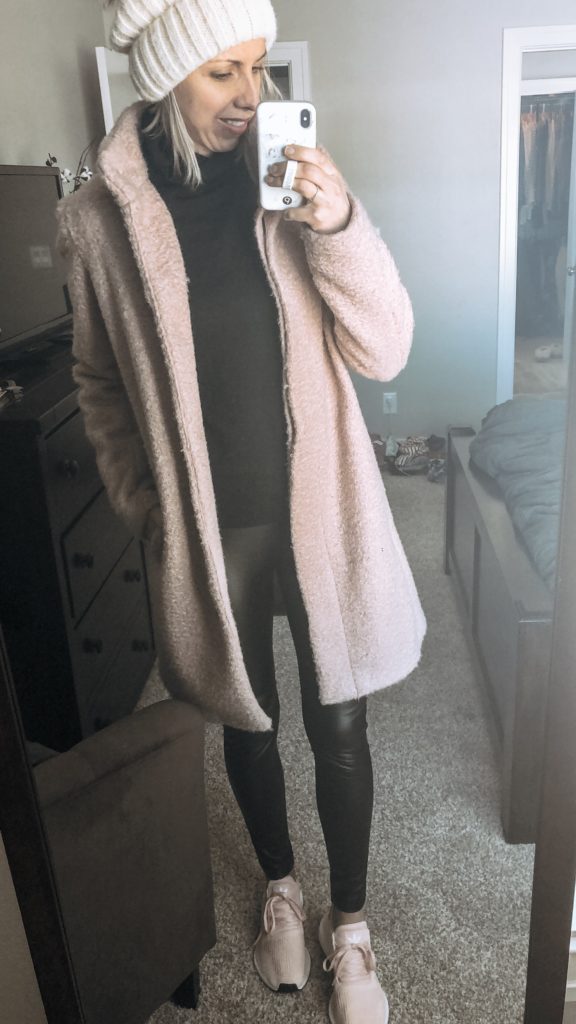 Just by throwing on a blush colored over coat, blush sneakers, and a cream beanie to an all black outfit, automatically makes this winter look feel more like spring. Any pastel color works. I love how neutral this blush color is and it really pops next to the black.
Shop The Look

Add a pair of white jeans to a sweater & boots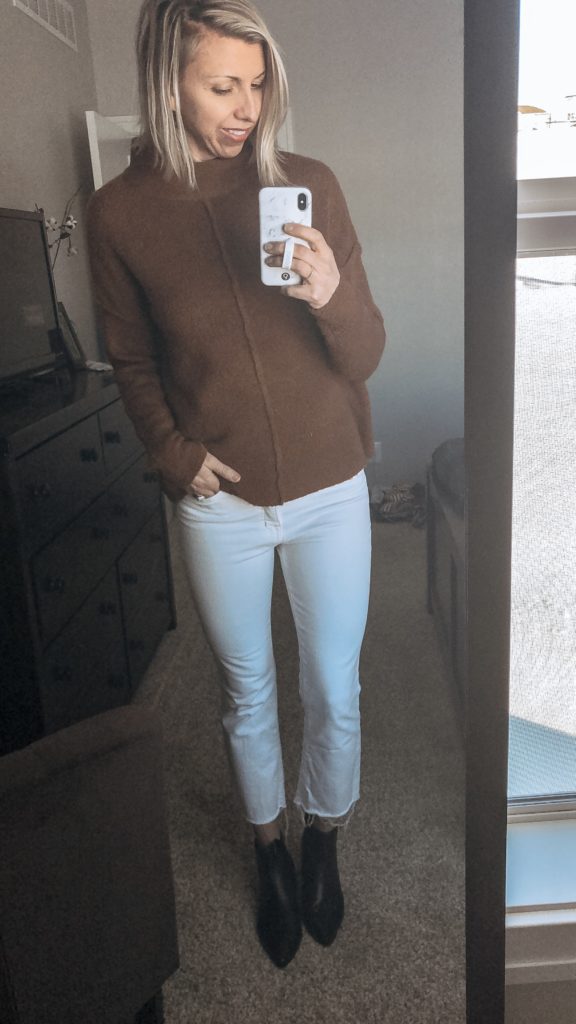 White jeans are crisp and add brightness to any winter sweater outfit. Don't believe the old saying "no white after Labor Day"! That is a myth and a very narrow view of approaching fashion. White is chic and goes well with everything.
Shop The Look

I hope these easy tips help and inspire you to get in your closet and experiment with different ways to style your winter wardrobe.
If you needing some ideas on what essentail pieces to have in your winter wardrobe, see my Winter Capsule Wardrobe.
Blessings, Sarah