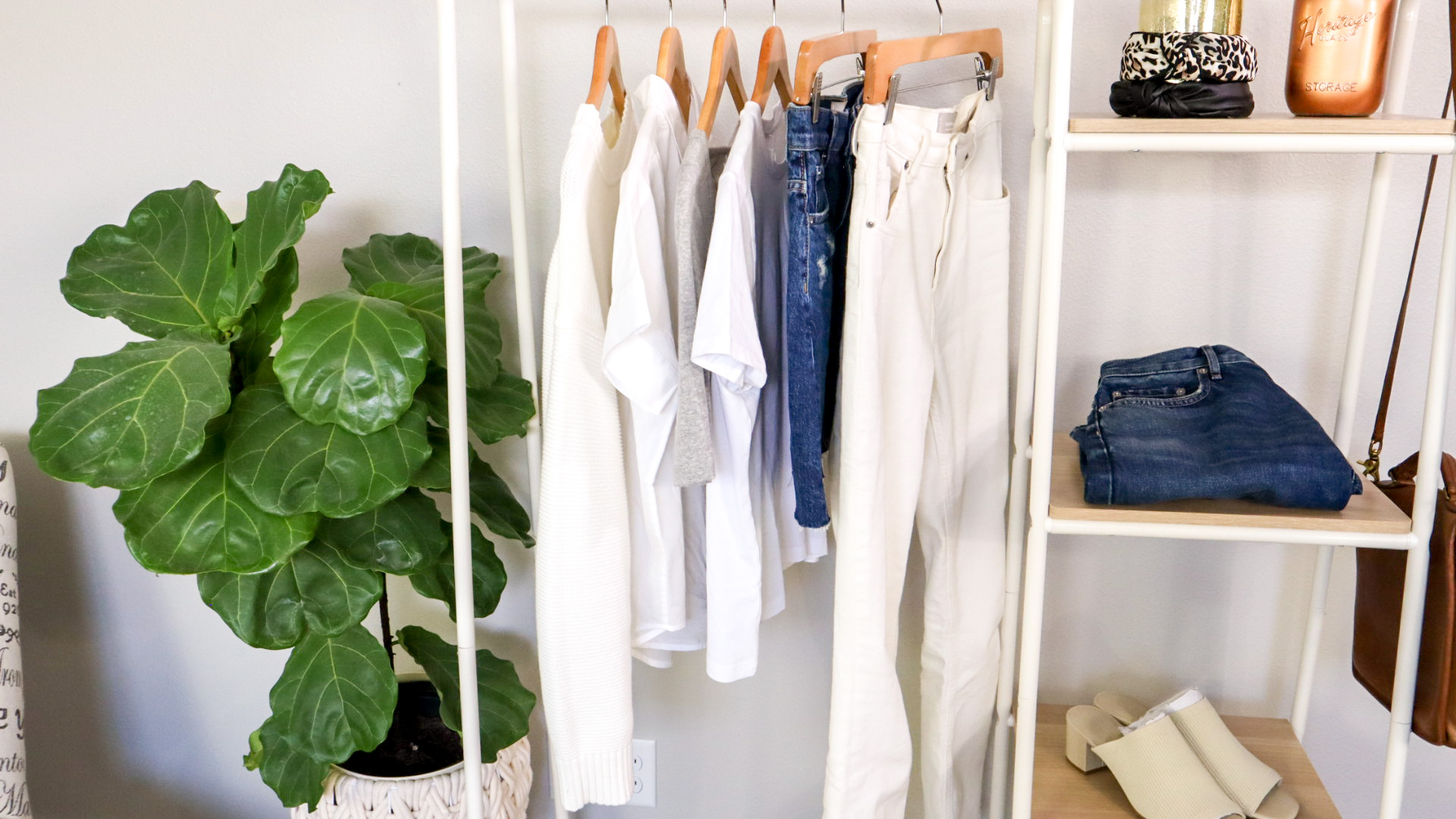 Anyone else struggle with the "I Want's" every time your on Instagram, or make a Target run?! I'm sharing some key questions to ask before you buy, in order to save you money, and collating a closet full of clothes/shoes you don't wear! 
I have to say I do love to shop and I love styling my wardrobe….but I turned over a new leaf with my shopping habits after repeatedly saying "I have a closet full of clothes & nothing to wear." 
I learned, (over time) the importance of taking my time and really look, research, shop around, before I buy in order to avoid impulsive shopping. I was tired of filling my wardrobe with pieces that I didn't REALLY love, or need, or didn't go with the rest of what I already owned.
So in case you are like me and need help to curb your "buy now" appetite that so many of us get when we see something on Instagram we really love, or when we walk into a store and our eyes go wild with excitement over the "sale"…..Here are a few key questions to ask yourself before you hit the "Pay Now" button.
Before You Buy Anything 
1. Need
Do I really, truly, honestly need it?
Do I have something (or five somethings) that are similar?
Do I have something to wear with it?
Do I have multiple things to wear with it?
Will I really wear it, and how often?
3. Love
Am I in love with it?
Does it look good on me?
4. Quality
Did I check the label?
Is it good quality fabric? (i.e cotton, silk, wool, linen, leather)
Is it well structured, does the stitching seem firm?
Will it last after a few washes?
5. Price & Value
Can I afford it?
Will I regret it?
Is it good value for the price?
Or is it just cheap?
* It's always a good rule of thumb to think about a purchase for a day or two. If you just can't get that top, or dress, or bag out of your mind after a few days and you just absolutely love it, and can't live without it, get it. Odds are you will wear and enjoy that item! If you have forgotten about that "must-have" top after a day, or decided its not really that great, then you have your answer.
When if doubt, wait it out!
Your answers to the above questions should always be a firm Yes or No. That way you can avoid wasteful spending on items that you don't absolutly love or will never wear. Then you can create a closet with pieces that you wear often and make you feel confident & amazing.
That is the goal here my sweet friends….to simplify your life and have a closet that works for you and your lifestyle!
I hope you found these buying tips/questions helpful as you build your wardrobe and will save you from regret on future purchases. Learn how to create a simplified wardrobe, through my capsule wardrobe method.
For daily outfit inspiration make sure to follow me on Instagram and join my Facebook Style Group for LIVE style tutorials every week, as I share simple, practical style tips to implement into your wardrobe!
XO, Sarah