Most days when I decide to get out of my workout clothes and get dressed, I am reaching for this look. A basic uniform that is comfy, casual and will take me anywhere the day leads. Whether we are headed out to the park, zoo, running errands, or meeting up with friends this look helps me feel polished, put together, and like I can tackle whatever comes my way that day!
It starts with a great pair of denim shorts. I,m loving this longer Bermuda length, very flattering on all body types. They help elongate you legs and take the attention off of the widest part of your thighs (a win!) A little bit of distressing makes them feel casual with some edge. Then I add a striped tee, a wardrobe must have! This style top is classic and goes with everything. A stripe pattern adds polish to an outfit, especially denim shorts. Then I add my favorite neutral sandals, which are a little bit dressier. They are simple, and the color goes with every outfit I wear. I prefer a pair of flats most days, especially when i'm on my feet all day chasing my toddlers! If my hair needs it that day, I will add a fun hat like this Fedora, or a colorful baseball cap. By wearing a hat, you automatically elevate any outfit! Its a simple and very chic way to accessorize a basic uniform. And the best part of wearing a hat is prolonging washing your hair another day, always a win for me as a busy mama!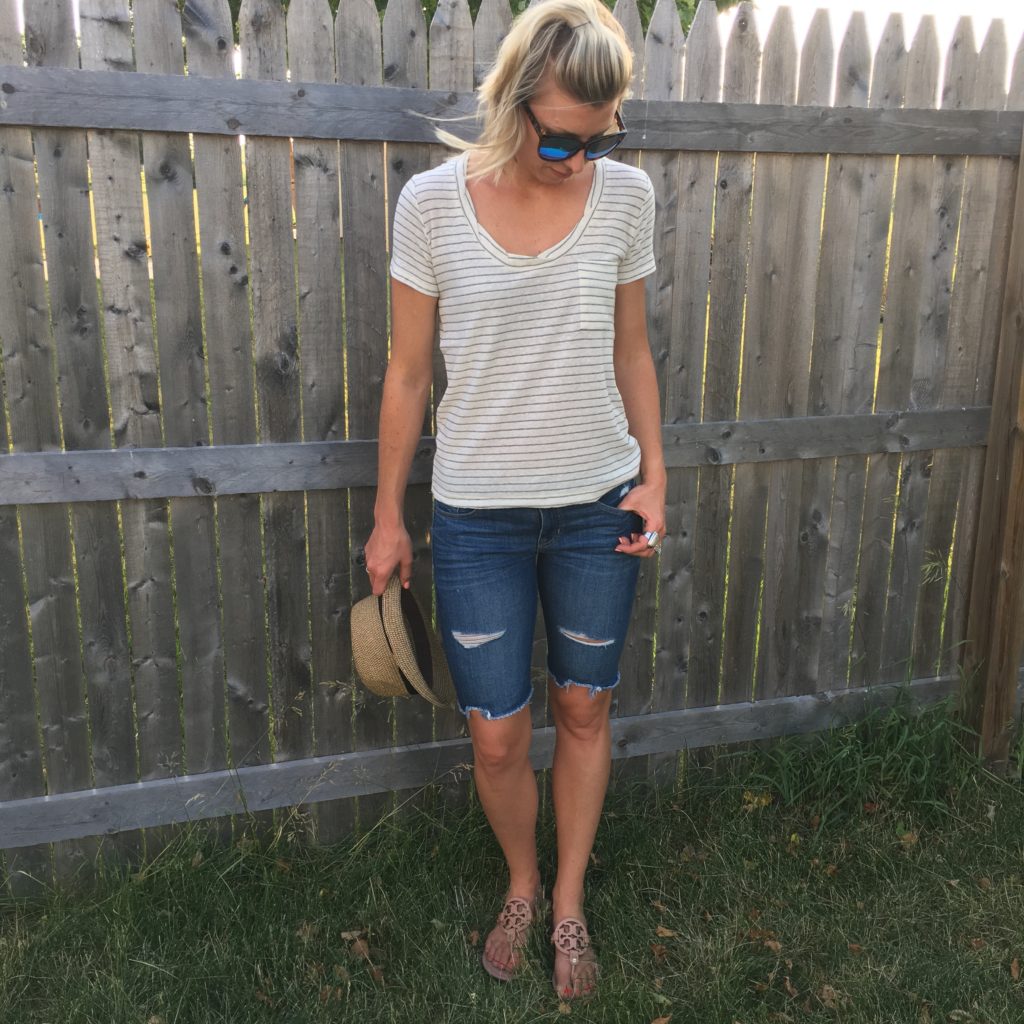 This striped tee and shorts are both ShopBlume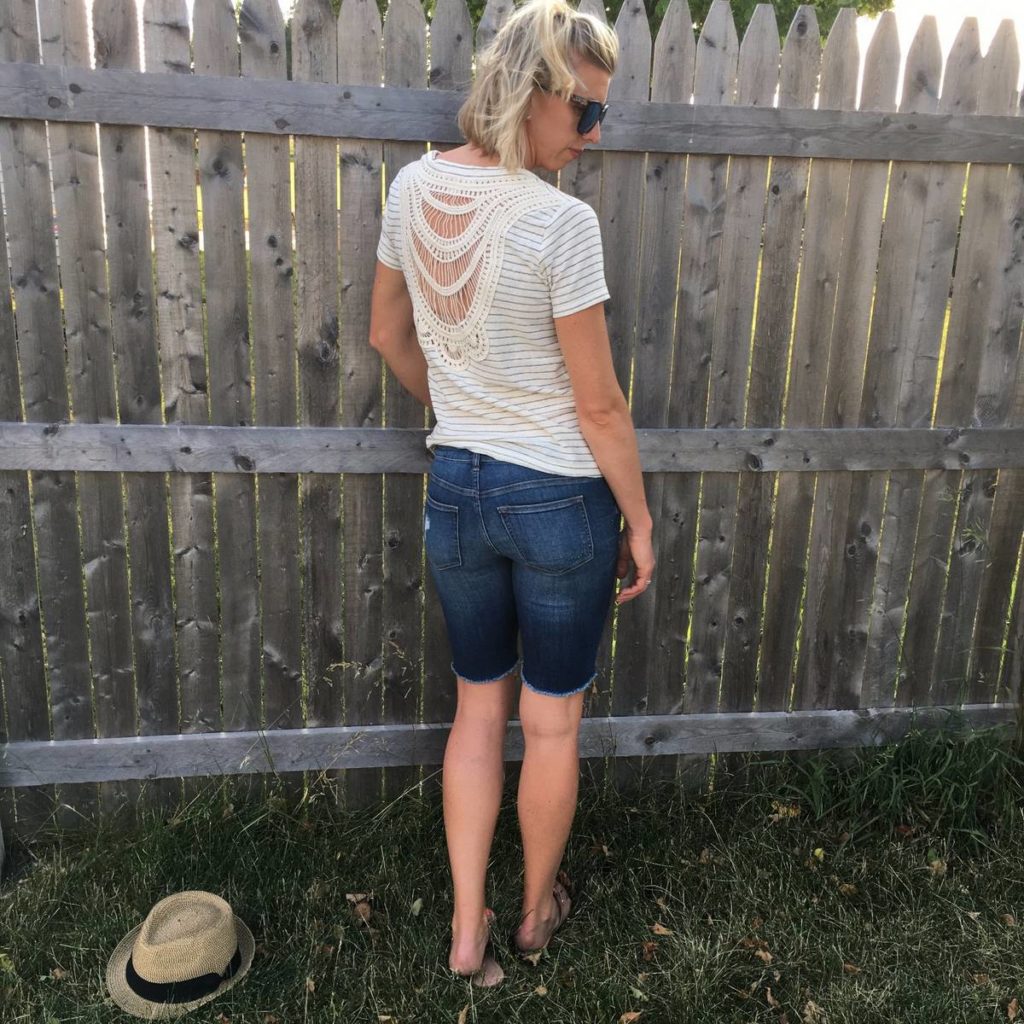 Find a look that you love, that you can easily wear several days, and that fits your lifestyle (i.e. stay at home mama, working mama) and work them look into your wardrobe. I promise it will make your life a lot easier, and stress free when its time to get dressed each day.