These are the top five summer essentials you need to build versatile and easy to wear outfits. I am keeping it simple here. You don't need many pieces, just intentional, classic, pieces that are interchangeable & can be worn lots of ways.
Make sure to check out my summer capsule wardrobe for more easy outfit ideas.
Summer Essentials You Need: White Shirt + Linen Shorts
Summer Essential: White Jeans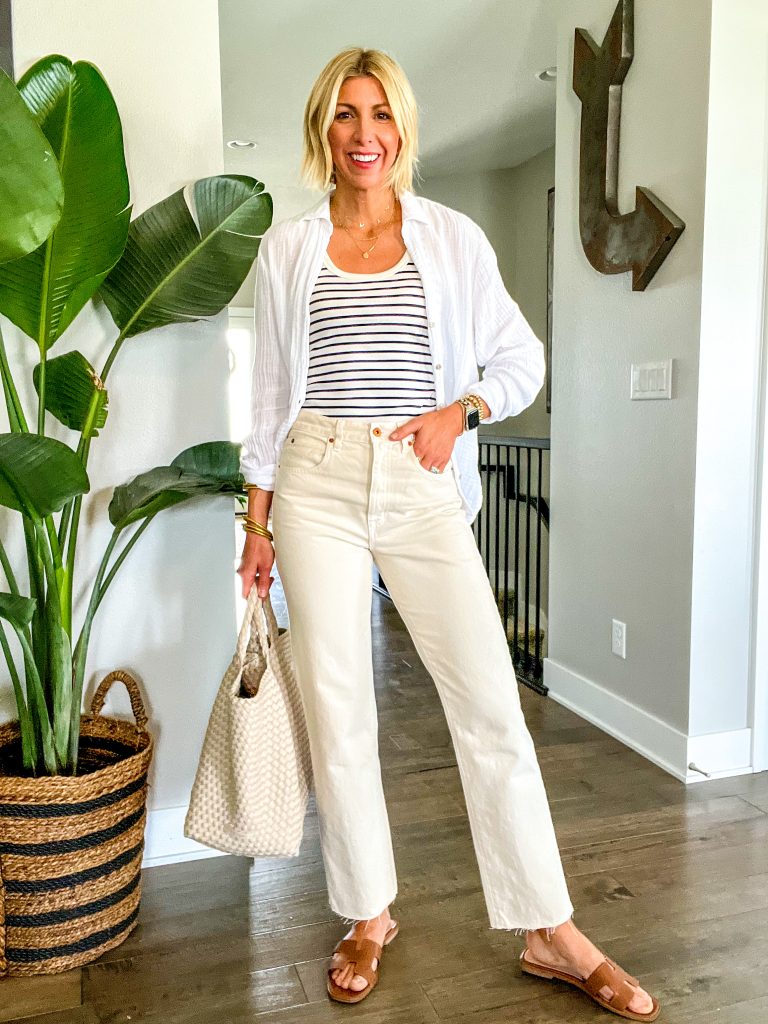 I love how easily all of these pieces go with each other. Having basics in neutral colors like white, creams, navy, and brown makes them so versatile.
Summer Essential: Cotton Dress