1. The High Waisted 2 Piece
Pool season is officially here! Which means its time to head at the pool (or at least that's where we spend a lot of our time during the summer)! I know this can be a difficult task to say the least. Its quite an effort to get the kids schlepped to the from the pool, and to keep my eye out for 2 very busy toddlers. But they love the water and I enjoy every moment watching them play! And they sleep so well after a day at the pool (Amen for that!)
Getting into a swim suit as a mama can be a hard thing. Our bodies are not what they once were, and its easy to feel self conscious when baring our bodies in public. So let me first say, its time to stop worrying about how others think you look, and start embracing the beautiful, strong body you currently have!! Forget all the picture perfect mom's you see on instagram and pinterest!! I promise you will enjoy your kids, your time, and most importantly and yourself, if you quit caring how others see you, and love yourself! It is so incredibly freeing to not care anymore!! God loves you for who you are today, and so do your children and spouse.
So, to help you look and feel your best while heading to the pool/beach this summer, I have rounded up a few of my favorite 'Mommy' friendly style suits to help you enjoy your time with your kiddos and friends.
This style will give your tummy more coverage if your wanting to wear a two piece. I love this one from Albion Fit. They have really fun styles and bold patterns. If you are wanting a fun suit this is a great place to buy one. It's online only, so be sure to read the reviews and size chart to order the correct size. I have bought multiple suits from them and LOVE each one. They wear well and are made very well. Worth the higher price point in my opinion.
* Here is another cute high waisted option, and a bit cheaper.
* A Tankini like this one is also a great 2 piece option, if you wan more coverage! or This one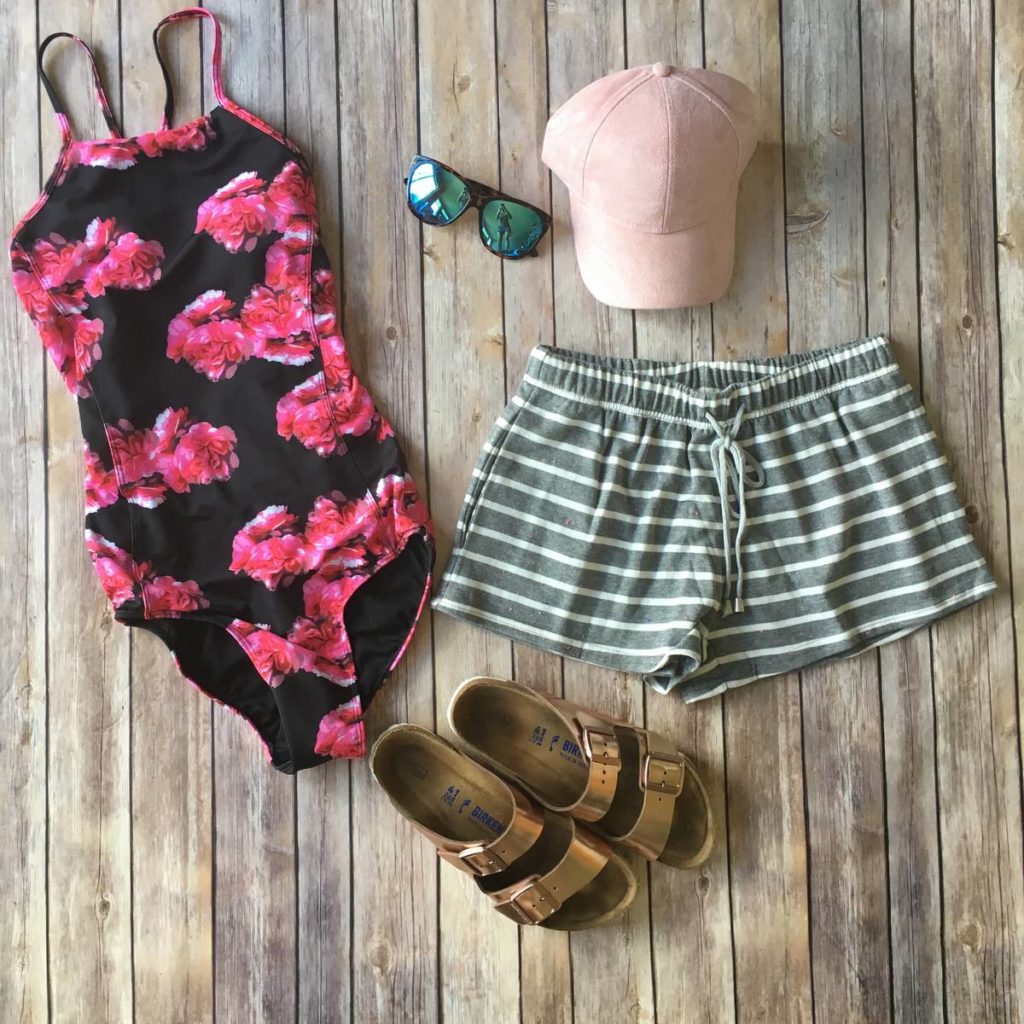 2. The One Piece
I have normally been a 2 piece kinda girl, when it comes to bathing suits. But I am surprised how much I love this chic style. It can be very flattering if you get the right "fit" for your body type. This style is also wonderful for covering up your mid-section if that is a area you are wanting to conceal. I love this floral print one also from Albion Fit
* Black is always the most slimming color to wear. Large prints are also a great way to hide/distract the mid-section and can be really flattering.
But hey if you have found a suit you love and makes you feel great, then rock it girl, no matter what anyone else thinks!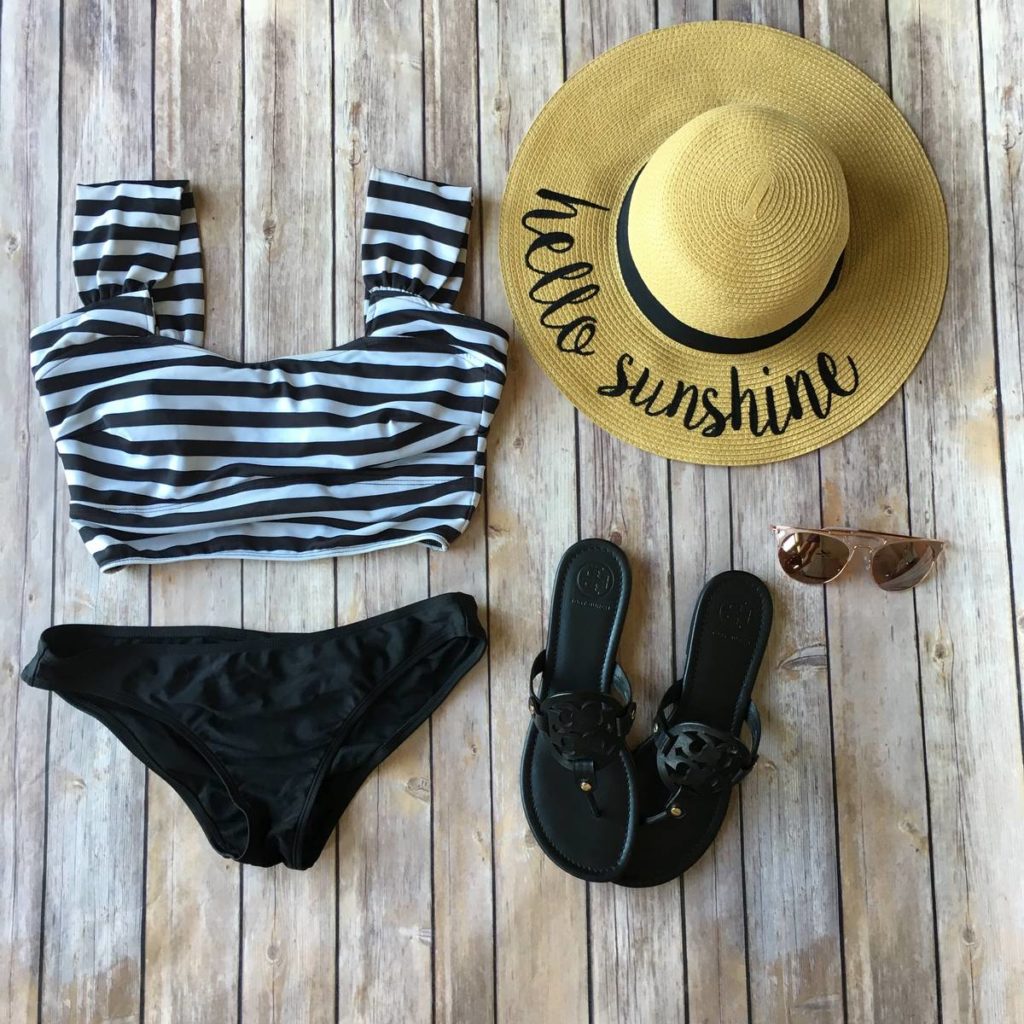 3. The Bikini
If you are wanting to feel like you an play and swim with your kids in the pool, a bikini like this one (with more coverage on top) would be ideal for you. This particular style does not have a much support for the "girls", as I am a bit smaller chested these days. But if you are wanting more support then I would look for a top that has an underwire. This top is from Albion Fit (I am not being paid by them to talk about their suits), I just happen to personally love their style suits for my body type. The Bikini bottoms are from Target.
* Here is another cute one
* Or this one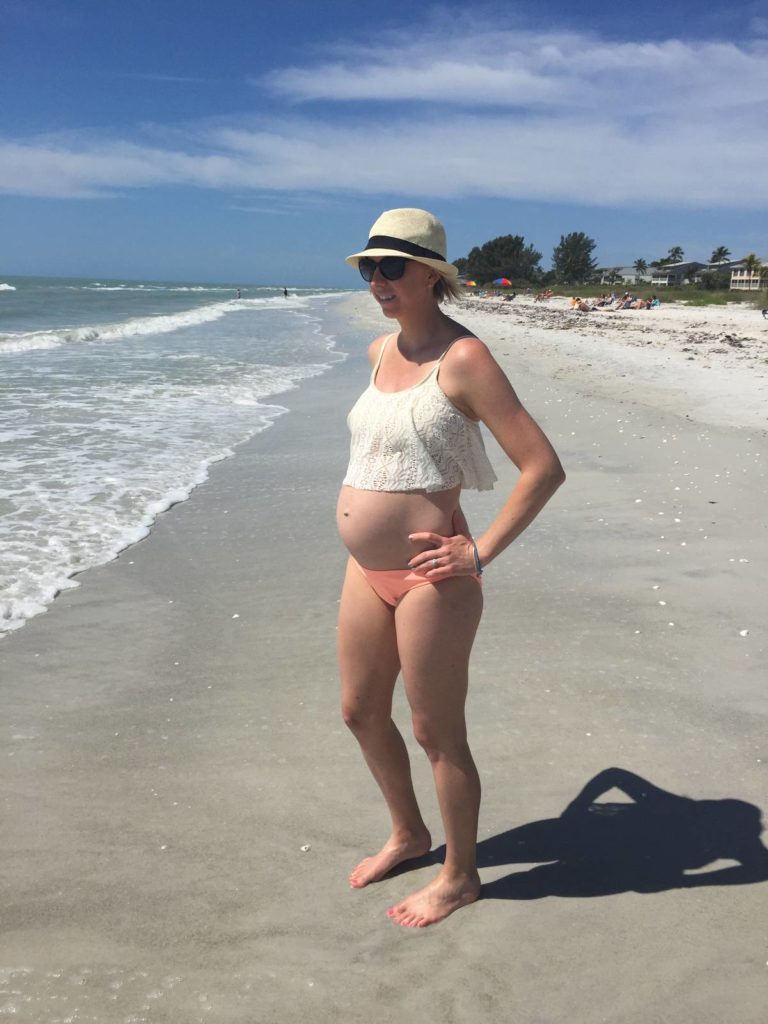 *And a quick word to the pregnant mama's…if you want to flaunt the bump this summer, go for it! Embrace the beauty that you are growing a human inside of you! Either way just love your beautiful body God has given you, imperfections and all! But most importantly enjoy this fun season with your kiddos 🙂 After all they don't care what you look like in you swim suit, they just want to enjoy you!!
Blessings,
Sarah