---
---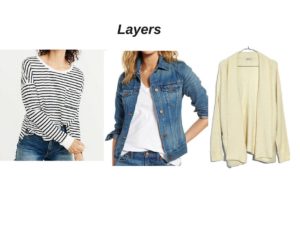 ---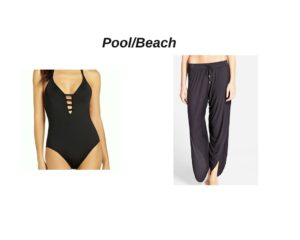 ---
If you are a stay-at home mama, the work at home mama, a weekend warrior woman, or a woman needing to start with a great basics wardrobe, then build from there, this is the perfect summer capsule for you! Every piece I chose for the capsule is super versatile, and can easily take you from daytime, to night, and everywhere in between this summer season.
*This capsule includes 34 pieces, and gives you over 100 different outfits (using every piece interchangeably). So over the course of  the summer season (3 months, June 21-September 21). That gives you 90 days worth of outfits, one outfit set and ready for you to wear (plus 10 looks to spare)!!
I love creating a capsule because it is a simplified wardrobe, that makes getting dressed a no brainier. It helps take the guess work out of what to wear everyday, and feel polished and put together for every occasion. Who wants to spend precious time this summer standing in they're closet feeling like they have nothing to wear, or not a clue of what you should buy, or what to put together?! No thanks!! This is your simplified guide (plus links to shop every piece) to put together you own casual, classic, minimal, summer wardrobe.
I hope this capsule inspires you to get in your closet and come up with a game plan for your wardrobe, so you can truly enjoy the summer season with your family and friends.
If you like this capsule wardrobe concept, and want help creating your own unique capsule, filled with over 100 outfits that fit your body type and lifestyle needs, and personality  I would love to help you! Head here for more info about my wardrobe consulting services, or email me: [email protected] with any questions you have about howto create your own capsule wardrobe?!
As always thank you for stopping by, and happy summer my sweet friends!
Blessings, Sarah