As a busy mama of little's, getting ready each morning can be challenging! I want to put my best face forward each day, get dressed, feel put together, in order to help me be the best wife, mama, friend, business owner that I can be. So in an effort to make that happen day in and day out, I have paired down my "get ready" routine to about 10-15 mins. This seems like the the most realistic amount of time to do 1. my face routine, 2. fix/style my hair, 3. pick out my outfit, 4. get dressed. Plus this is usually the max amount of time my two kiddos will entertain themselves until they need mama's help or attention 🙂
Here are my arsenal of tools to help me easily achieve my 5 minute face….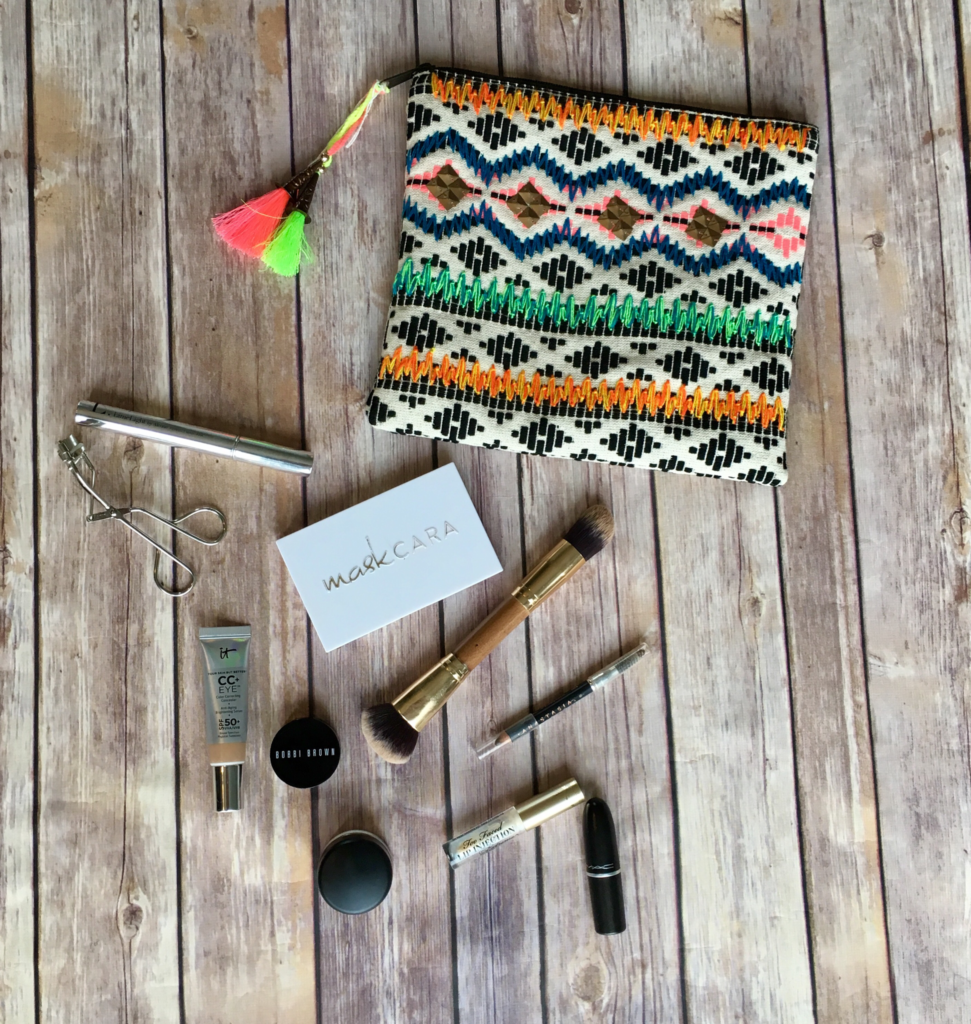 First I start with a clean slate….doing my 4 step skin care routine which is cleansing, toning, moisturizing, and sun protection,
I start with this amazing concealer for my dark circles, redness, and any other red spots or blemishes.
If I am needing extra coverage for my tired eyes and dark circles I use this under eye corrector too!
Clean up and fill in my brows to help open up my eyes and look more polished
I use this eyelid primer to even out the skin tone on my lids.
Curl my lashes, then apply my favorite mascara
Highlight and contour, plus blush all in this amazing kit. I love the cream formula of this all in one kit to achieve a dewy, glowy look. My skin tends to be on the drier side.
Lip plumping gloss for a bit of shine.
When I want to add a hint of color to my lips for a playful, fun look I like this lip color for everyday. Use sparingly since its such a pigmented color!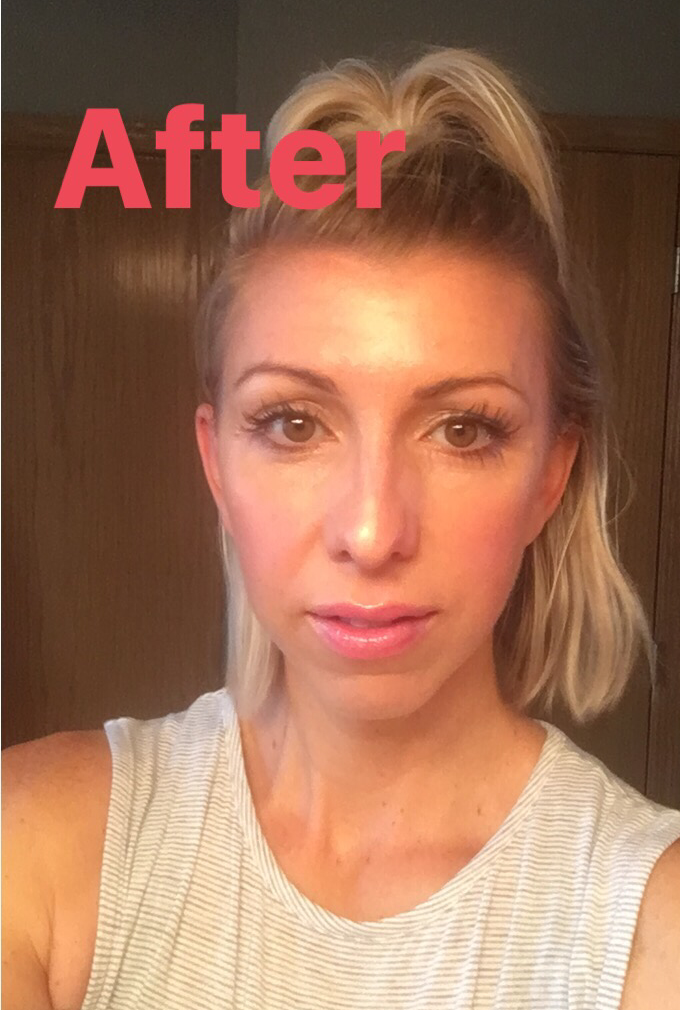 Here is my finished look. Minimal, simple, with just a touch of color! I feel most confident with this polished makeup look. It's just enough product and steps to even out my skin tone, conceal my dark circles, tone down my redness, and give me the glowy, "natural" look I like for everyday.
I hope this inspires you to experiment with your own makeup/get ready routine, to find a look that what works for your lifestyle, comfort level, to help you feel like your best self!
I frequently post "get ready with my" clips on my insta-stories (Instagram), so be sure to follow me over there if you want easy tips and tricks to help inspire you to get ready and out door with ease!