Here is a re-cap of what I have been wearing lately and loving….
Outfit #1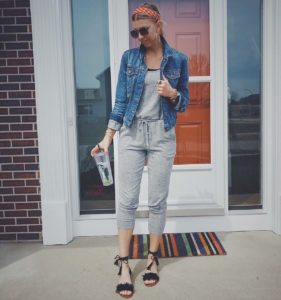 *Jumpsuits are the perfect all-in-one outfit! Just add some cute shoes and your out the door.
                                                                             Shop My Look
Outfit #2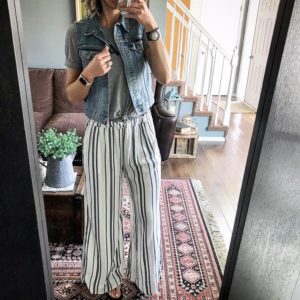 *I am loving wide leg pants as a great alternative to denim. Plus, they feel like pj's!
                                                                             Shop My Look
Outfit #3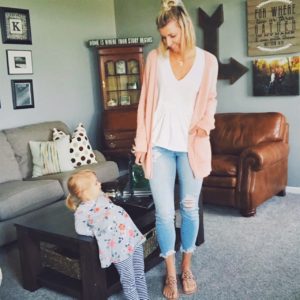 *My no fail "momiform"…a white tee, denim, cardigan, and nude sandals.
 Shop My Look
                                                                                               Outfit #4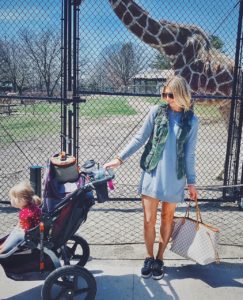 *Layer a sweatshirt dress with a vest to add structure and interest to your outfit. I love this athleisure wear look with sneakers.
Shop My Look
Outfit #5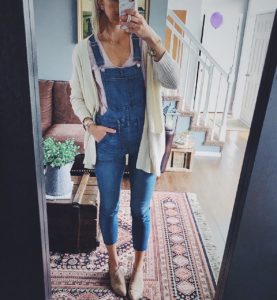 *I LOVE these overalls! Pair them with a simple tee, add some booties or flats, for a simple, yet super chic way to wear this trendy look.
Shop My Look
Happy Saturday my lovely friends! Stay tuned next week for more tips on how to build your perfect wardrobe, plus my recap of my "no spend April" challenge….ways to find contentment with your current wardrobe!
Blessings, Sarah