I am so excited to share this chic, interchangeable, and functional, capsule wardrobe I have put together for the Fall and beyond. I assembled this capsule wardrobe with pieces from the Nordstrom Anniversary Sale. This is a sale I look forward to every year, since they offer new fall styles that are heavily discounted! So why a capsule, you ask?! I like to start each season with a fresh, new lineup of clothing and accessories that will help simplify my life. It's a collection of essentials that will last through the end of the year and beyond, and items that can be augmented into my existing wardrobe. When I dedicate the time and effort to fill my closet with flattering items, it makes getting ready each day a much more enjoyable experience.
Fall is definitely my favorite time of year. The leaves change, the air is gets cooler, it's a time to enjoy my favorite homemade pumpkin spice treats, football season, and family trips to the local apple orchard and pumpkin patch. Not to mention it is a time to change up my wardrobe with fresh new styles, layers and textures. So in order to prepare for the upcoming season, I have done some major style research over the past few weeks, along with accessing the current condition of my wardrobe, in order to put together my Fall Capsule. I looked for holes in my current wardrobe, and items that need to be replaced from last year. I also made a wish list of key statement pieces I wanted to invest in.
Let's get started…
1 Complete Wardrobe, 16 pieces, endless outfit possibilities!
This look is a great representation of my Fall Capsule wardrobe. It perfectly captures my color palette, patterns, and textures that I want my fall wardrobe to look like and revolve around. Rusty browns, stripes, leopard, neutral grey, white, black, with pops or burnt orange and mustard yellow. I am envisioning a meadow of tall, beautiful sunflowers at dusk.
Now I am going to break down each item in my Capsule and then show you how I paired everything together. (Each pictured item is linked)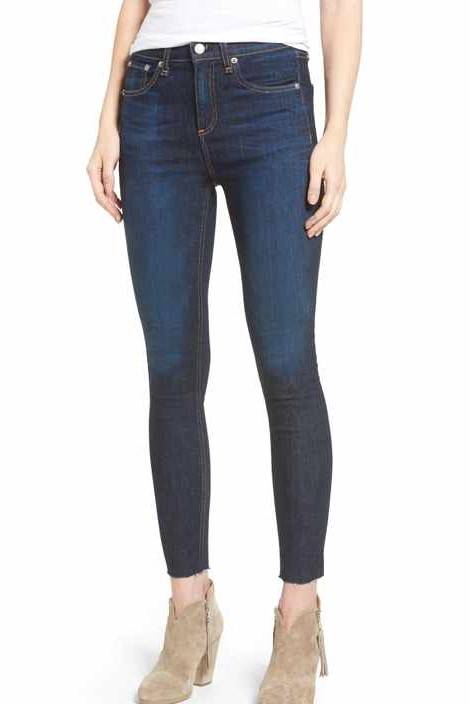 1. Denim: For me it always starts with a great pair of denim. I wear some kind of denim almost daily in the fall/winter and spring season! So I make sure to stock up on a few good pairs going into the cooler months. I chose a pair of high-waist, dark blue wash skinnys, with an unfinished hem. The high waist fit is very flattering, and I am seeing dark, non-distressed denim trending this season. This style is crisp, clean and classic.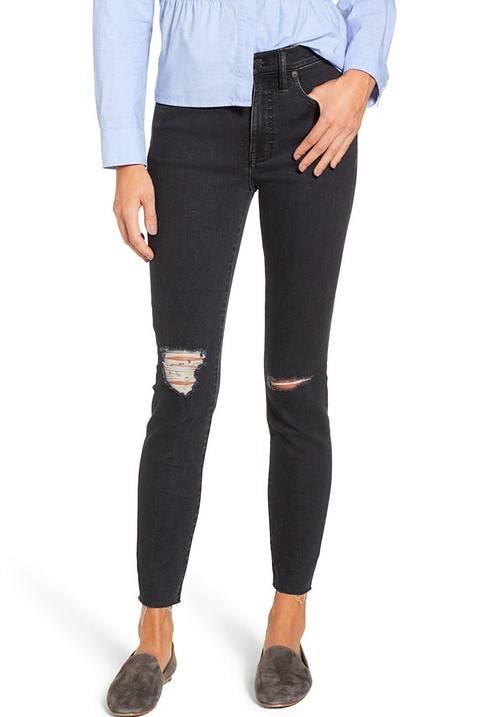 I also chose these high-waist distressed skinnys in a vintage black wash.Same great fi as the dark blue pair, but I wanted a pair of distressed for a more casual option. Black is also another must have denim color to have in your wardrobe! They are universal, and go with everything.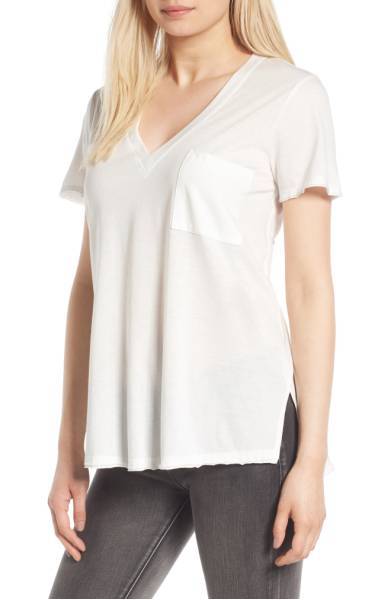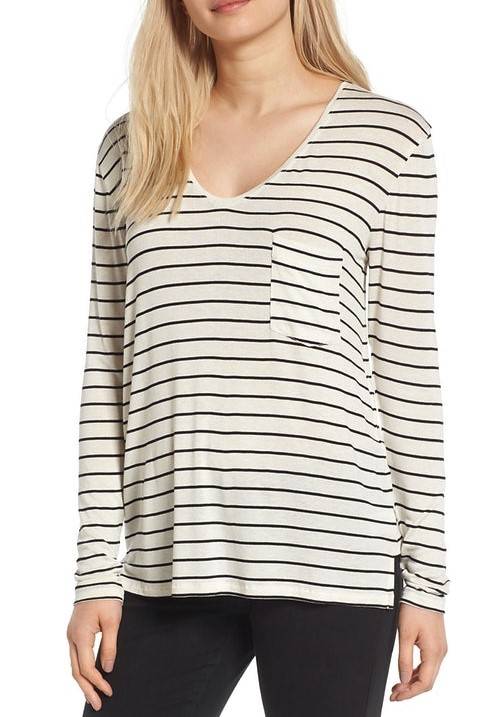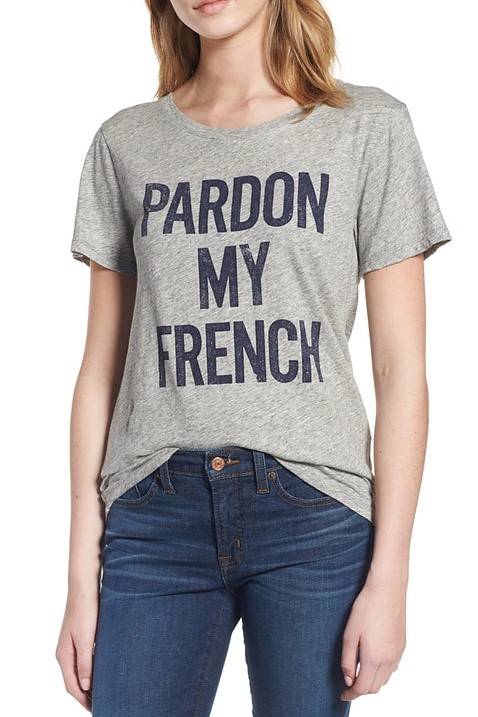 2. Great basics: A short sleeve, v-neck tee in neutral colors, (I chose white because that was the color I needed to replace), a long sleeve tee in stripes, and a grey graphic tee. All three style tops I can wear daily, either dressed up or down. And choosing the right neutral colors (white, grey, black, b & w/ stripes) can be interchangeable with everything in my capsule.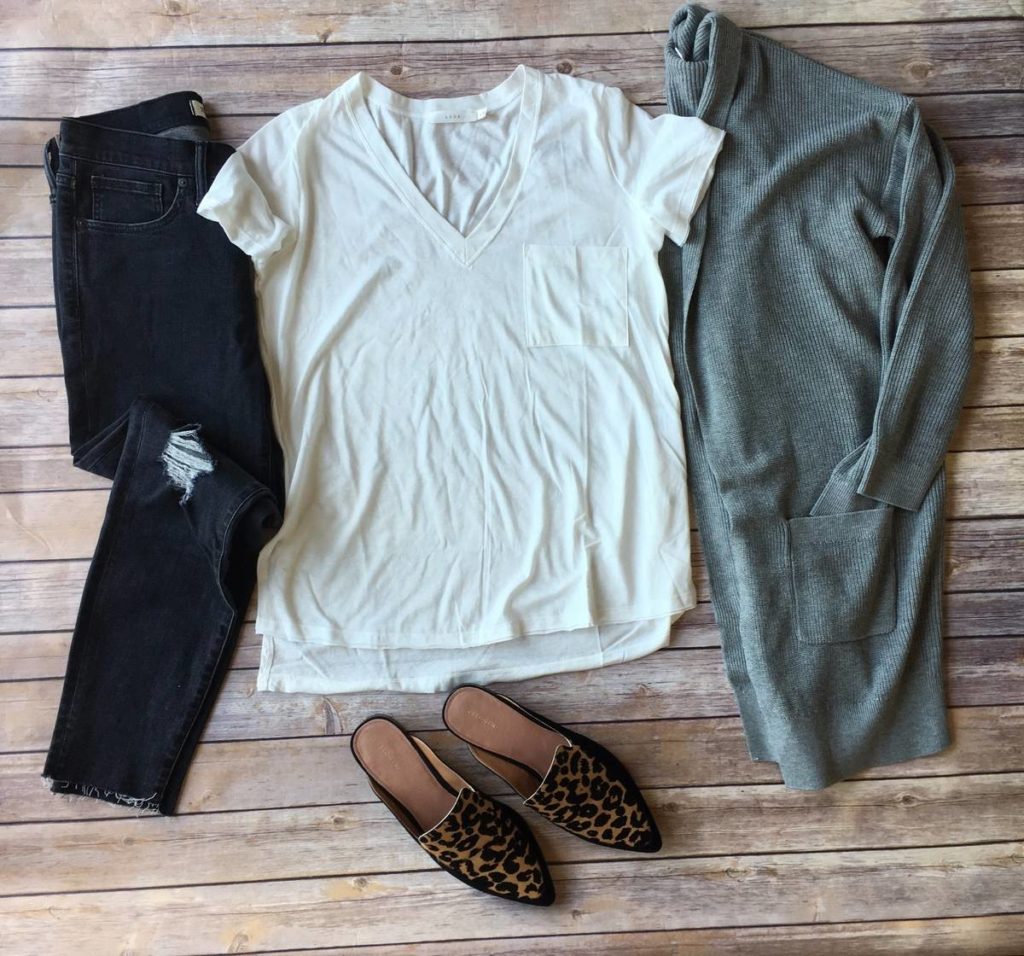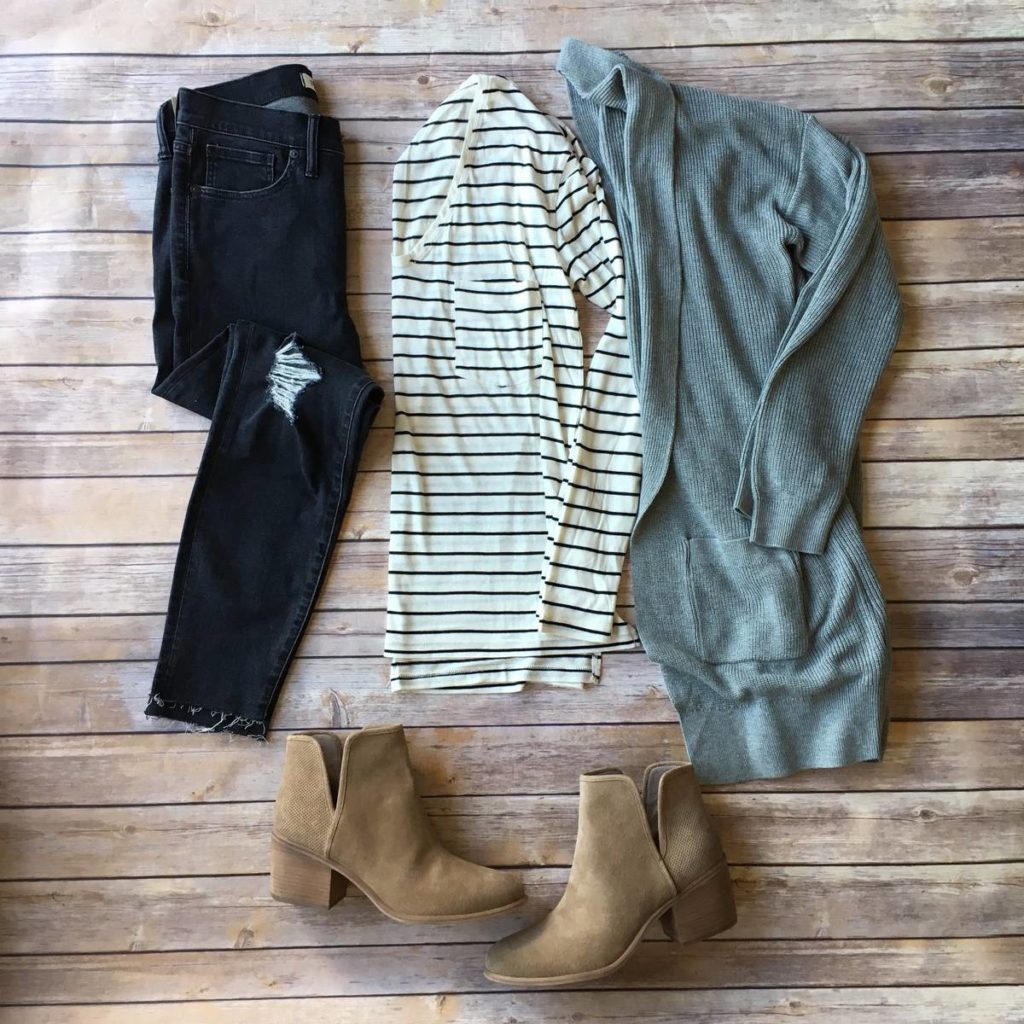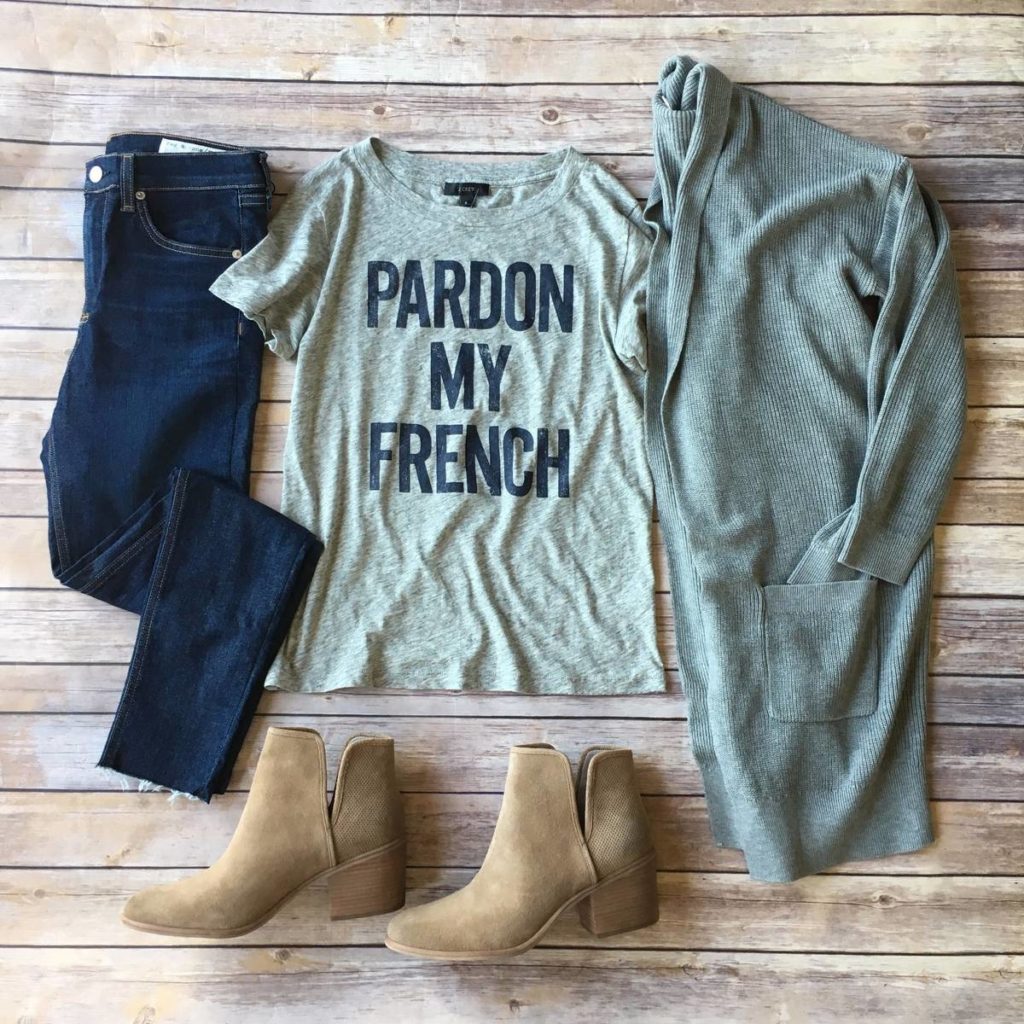 Here are a few ways I paired the tee's. The great thing with these colors and styles is that they can be worn interchangeably.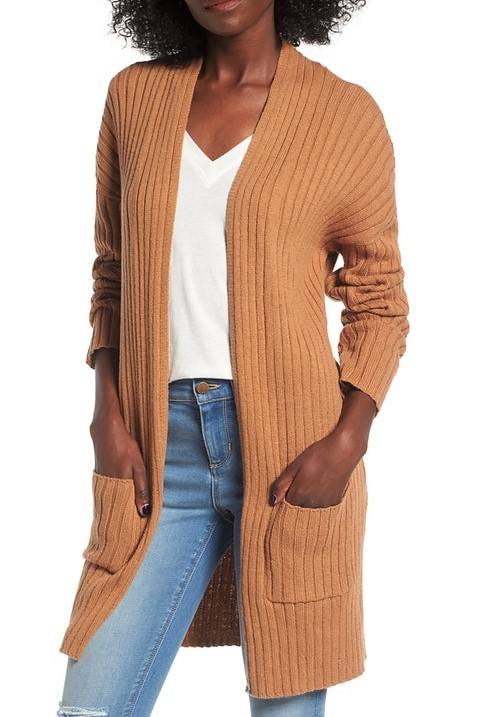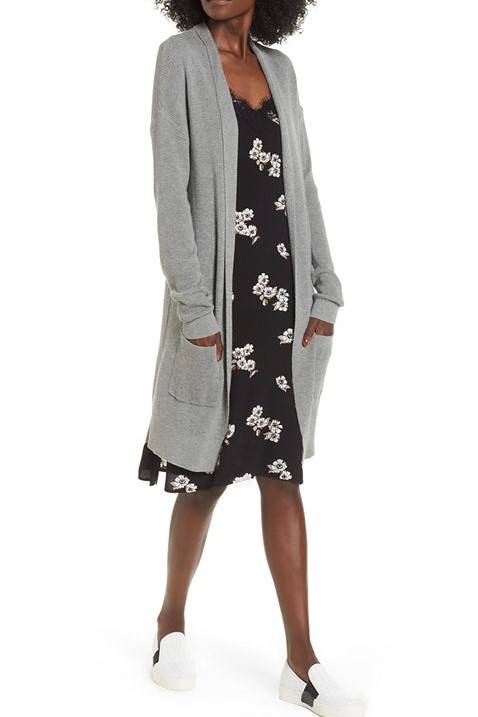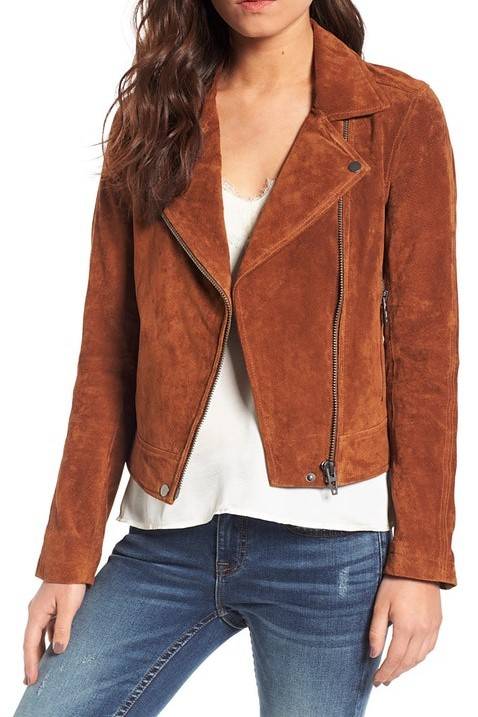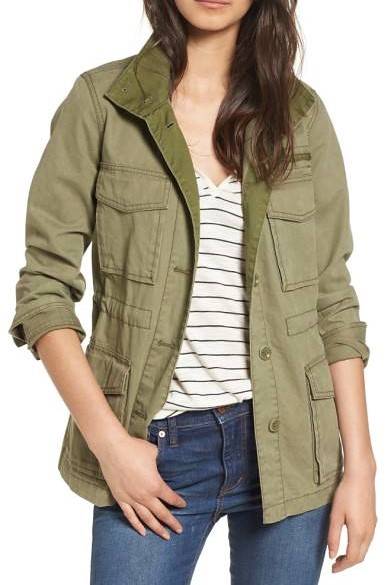 3. Layers: I love a long cardigan with pockets as a warm layer for a tee, blouse, or dress. I also chose a brown suede moto jacket, & green military jacket for coat options when the weather cools. These two coats are classic and the colors pair easily with just about everything! (Yes you can match brown with black.. let me show you how!)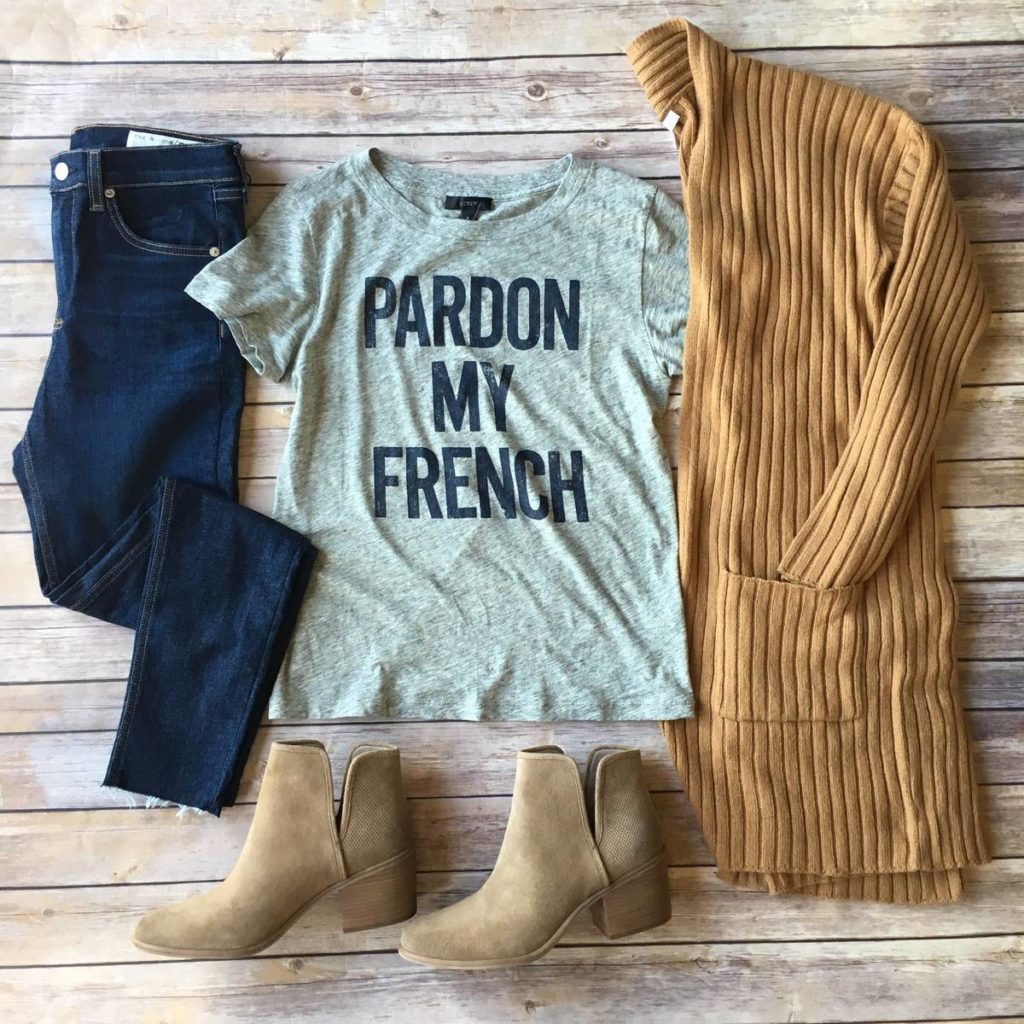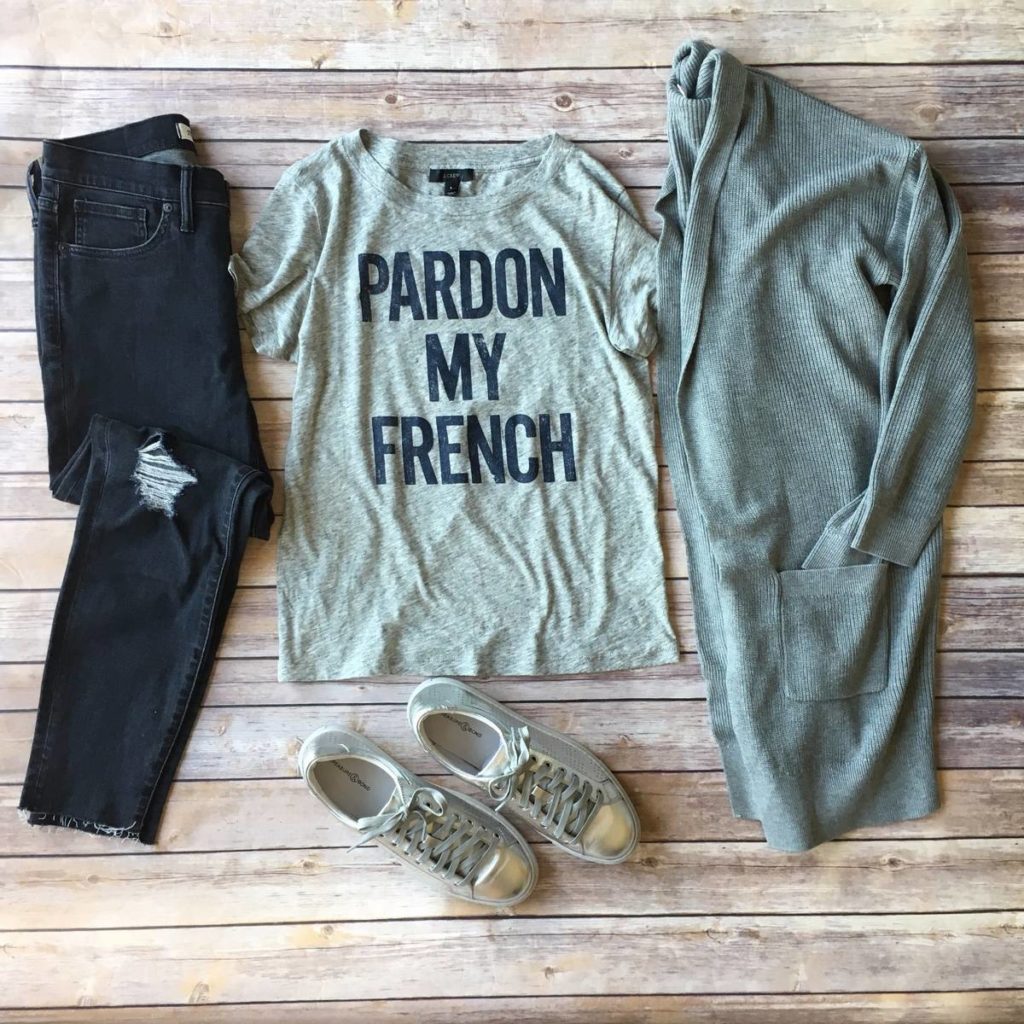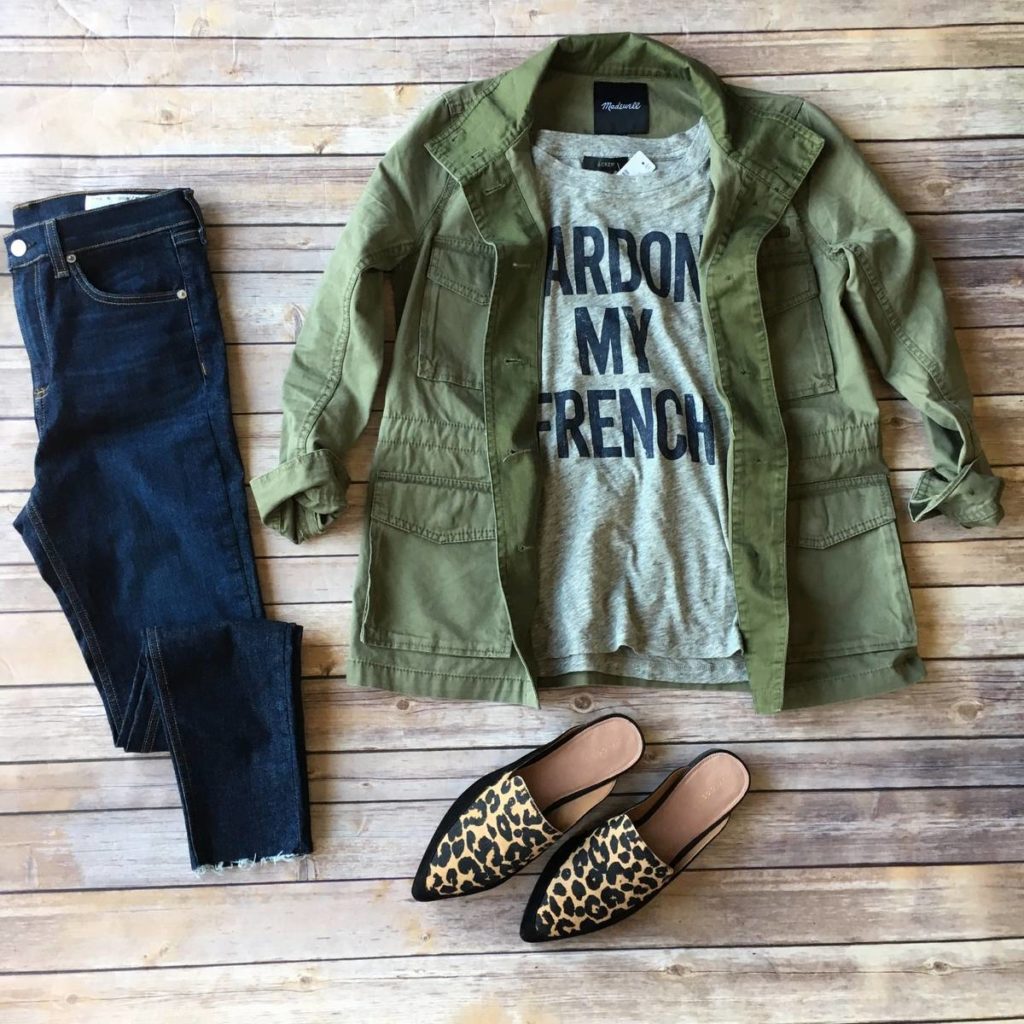 Here are a few ways I paired these cardigans as an easy, everyday uniform with booties and sneakers.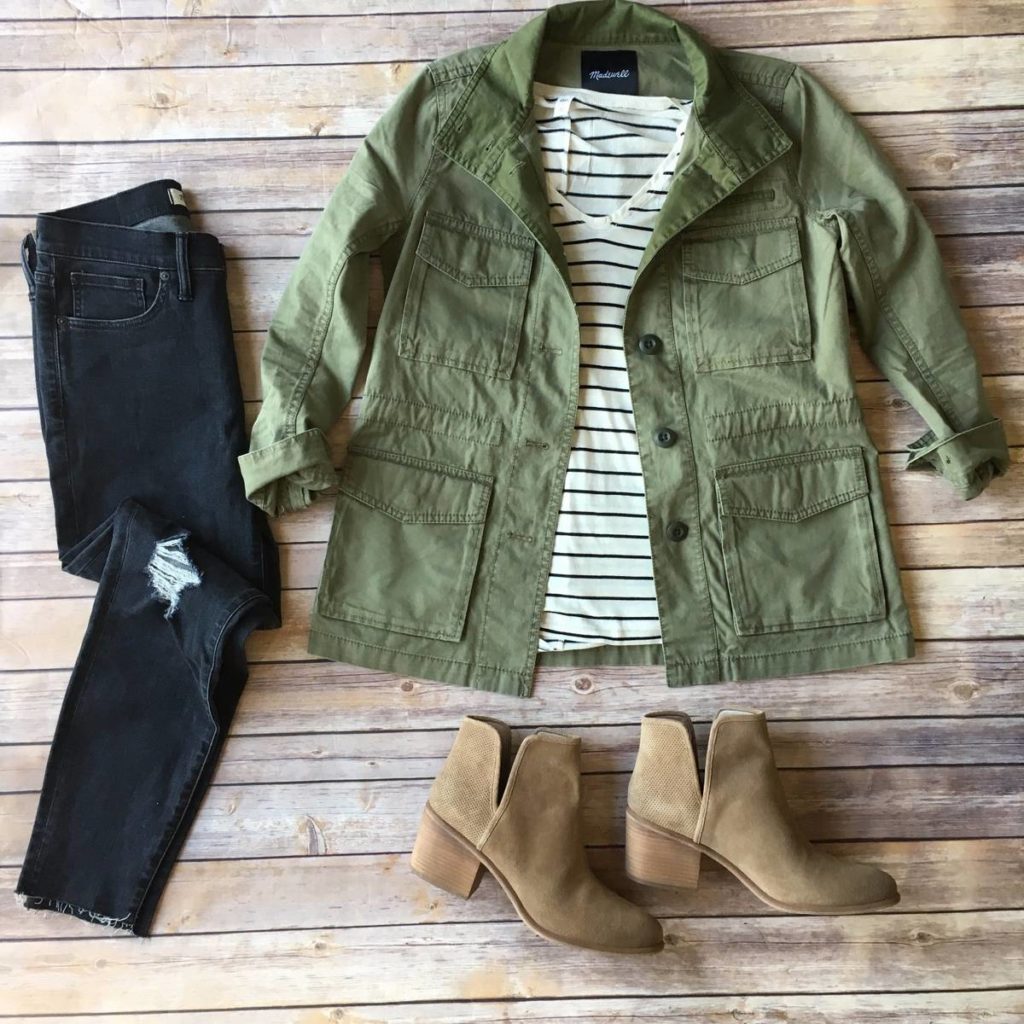 This green military jacket literally goes with everything!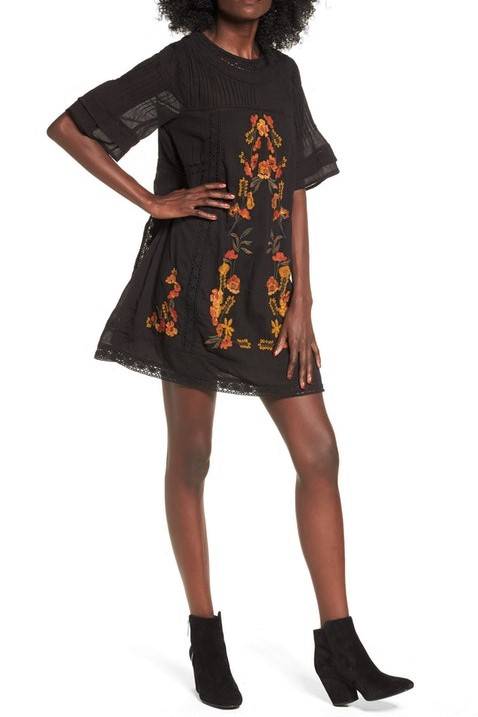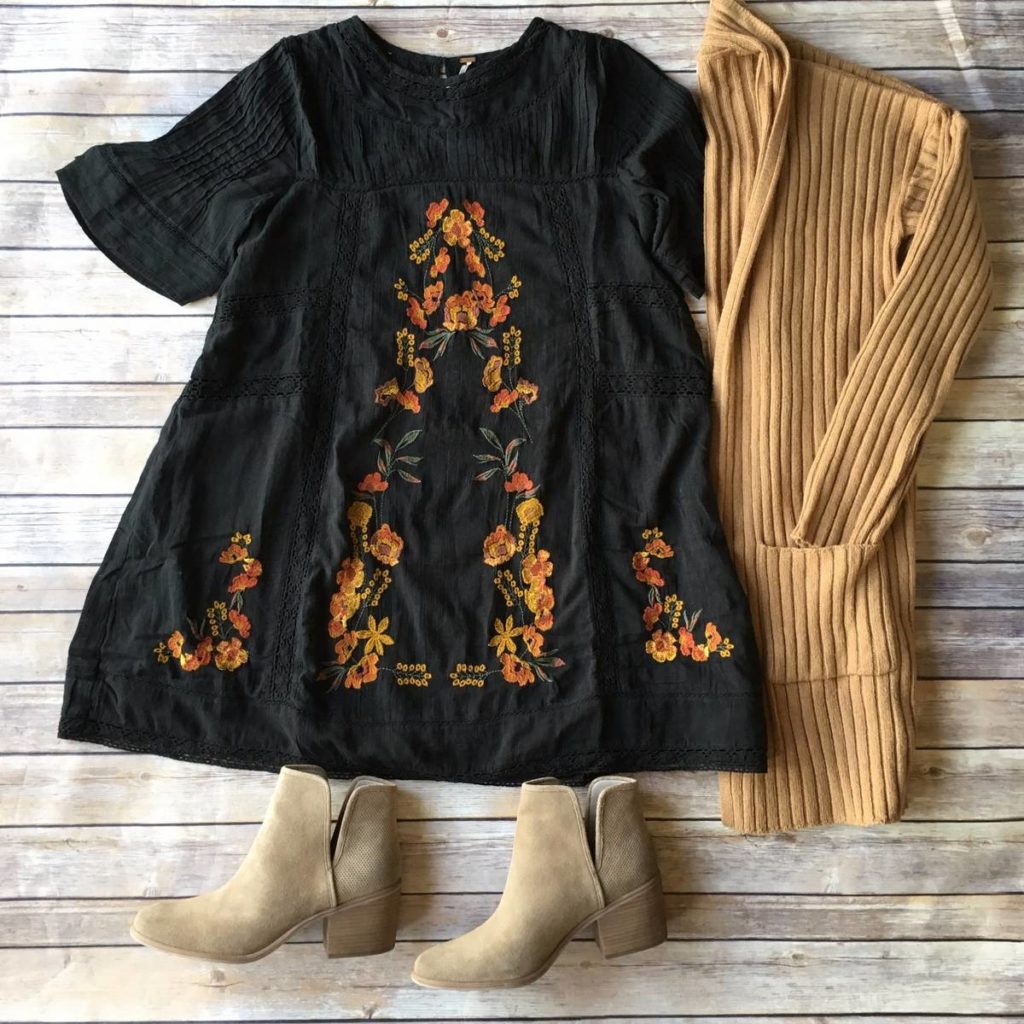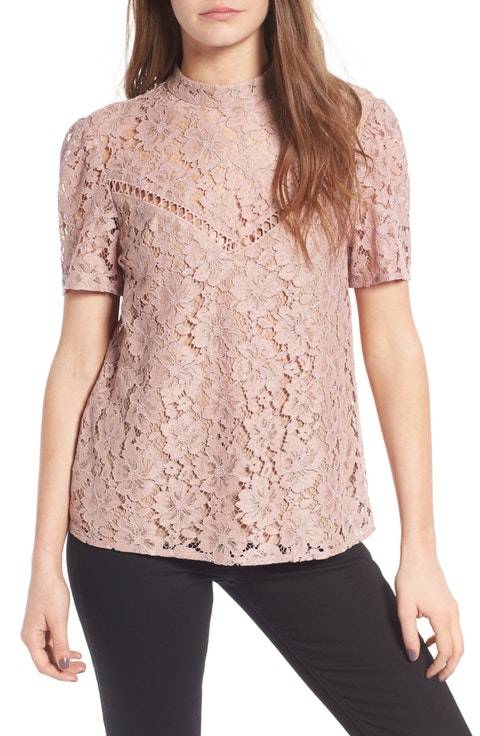 4. A statement top and dress. For those dressier occasions…date night, girls night, coffee dates, work, and church.
I love this floral embroidery, boho tunic dress. The burnt orange, and mustard yellow florals are what drew me to this outfit. It's the perfect color combination going into the fall season. And as the temperatures begin to drop, add black faux leather leggings or skinny jeans paired with booties.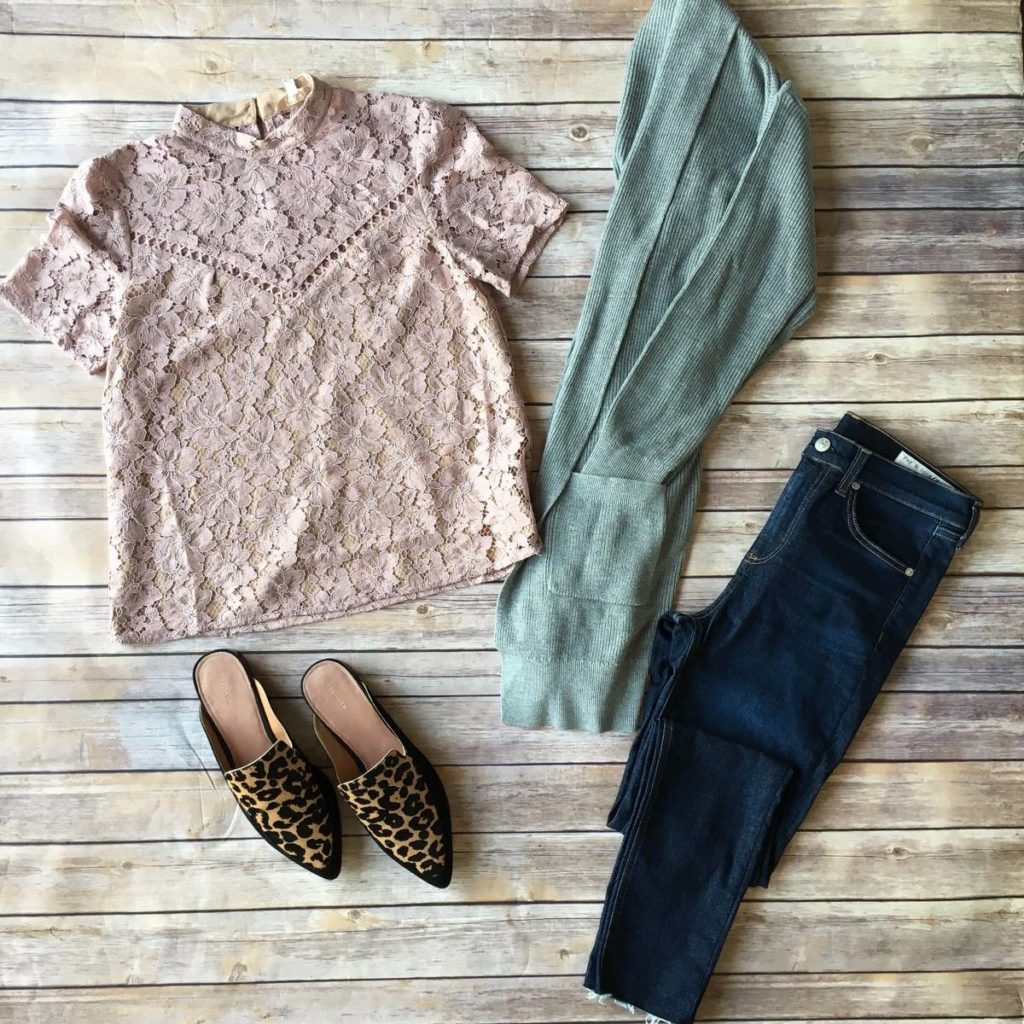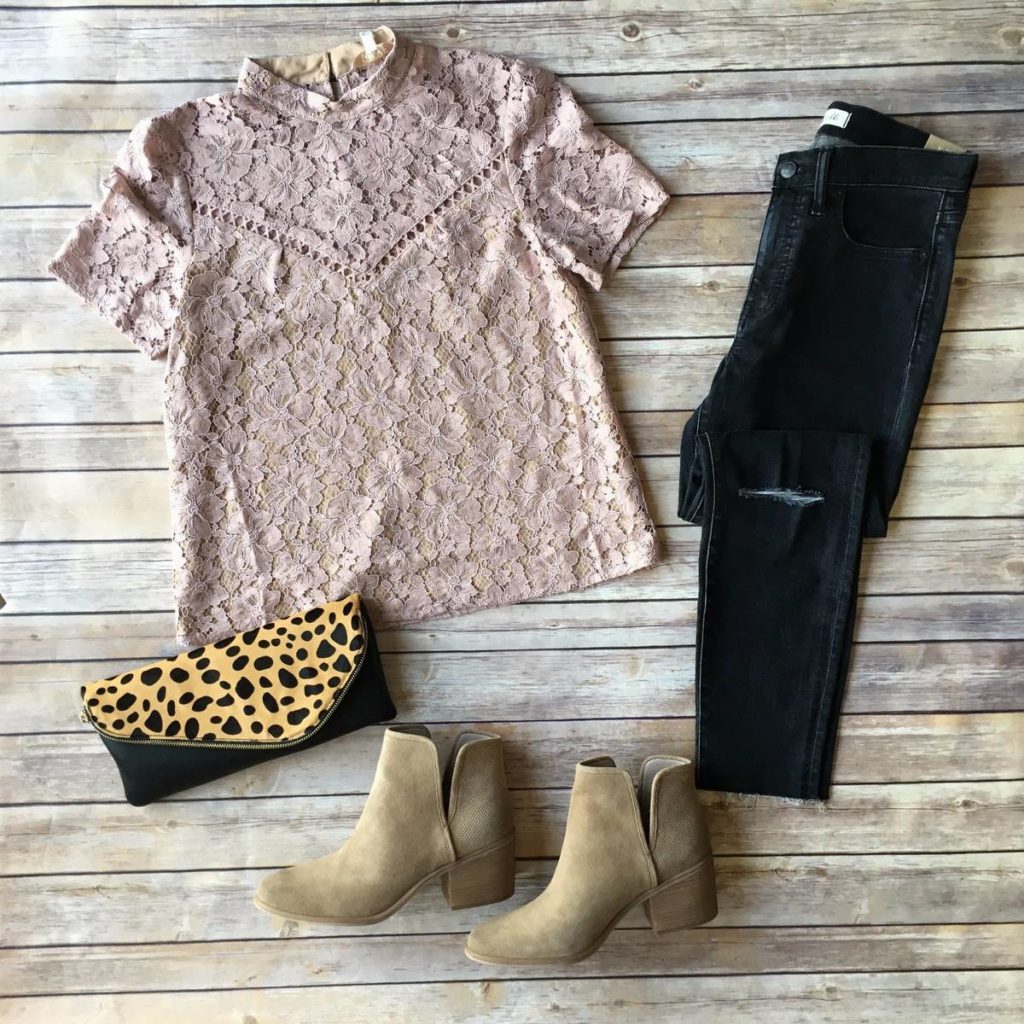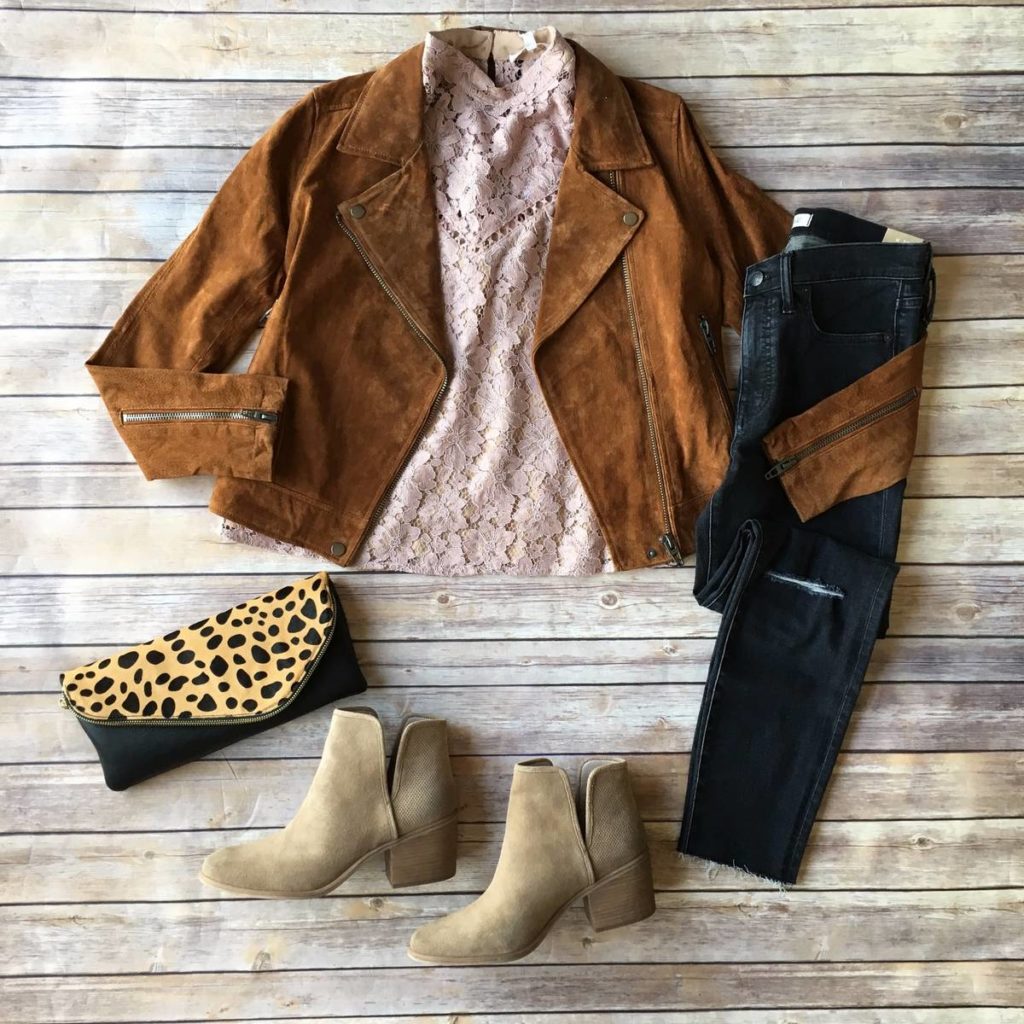 This lace top is so delicate and feminine. I love the high neckline, and detailing on the shoulders. The blush color is so beautiful and flattering on every skin tone and pairs well with everything. I like to have a dressier top option to wear with jeans for a more formal occasion.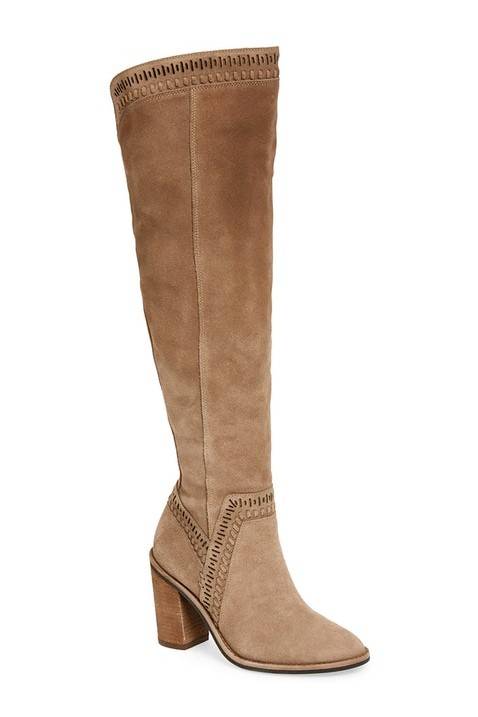 An Over The Knee Boot for dressier occasions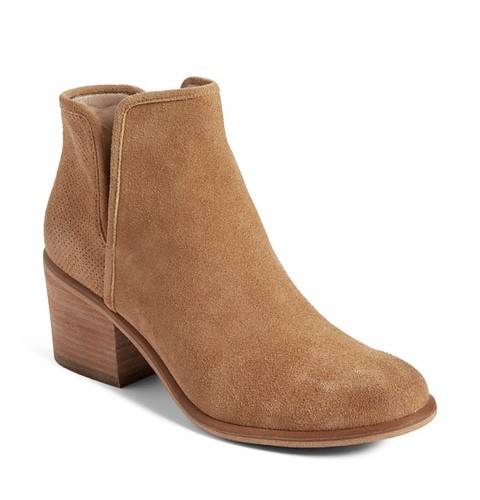 Brown Booties for everyday
5. Shoes: My favorite part!! This is where I love to add style, polish, and fun to my wardrobe. It's amazing what a great pair of boots or shoes can do to elevate a basic outfit!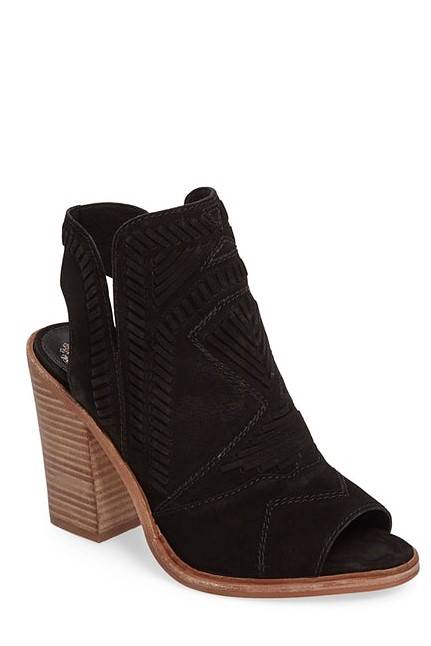 Open toe booties for late summer into early fall transition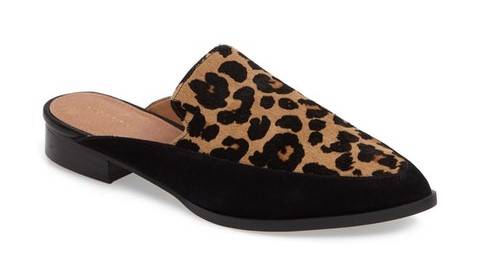 Leopard slides for a fun statement shoe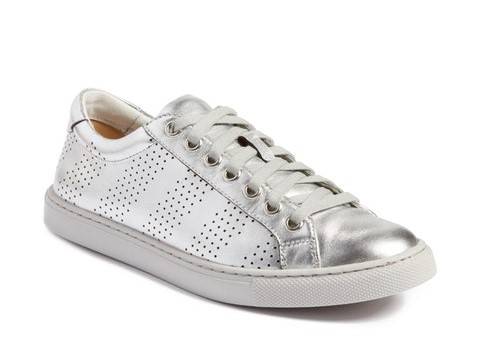 Metallic sneakers for everyday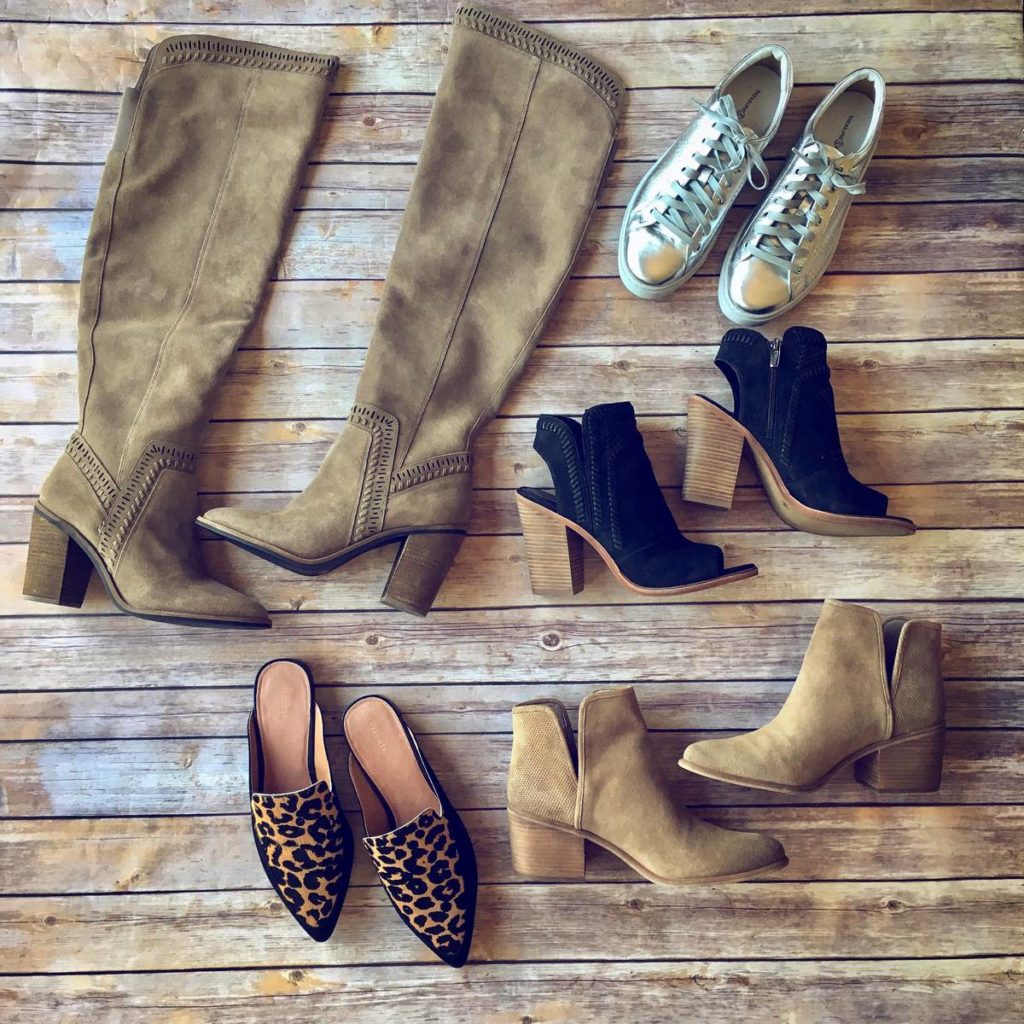 I hope this post was helpful and inspirational as you create your own fall wardrobe capsule.
Let's recap….
* Buy items that suit your lifestyle….(A.K.A I am a stay at home/work at home mom) so the majority of my capsule are casual styles, since that is what I wear most of the time.
* Only buy pieces you absolutely love, and that you will wear time and time again. Don't fill your closet with items that are super trendy, that you will only wear once or twice
* If you don't have a huge budget start with these basic pieces…1 pair of jeans that you feel amazing in (dark wash, non-distressed to get the most wear), a white or grey tee, 1 cardigan, 1 jacket you love (moto, military, denim, or blazer).
*A great wardrobe starts with good basics that are classic, fit your current size, and that flatter your body type.
Stay tuned for more outfitting ideas from these items in my capsule wardrobe, as well as a fun style challenge next month! If you like this capsule wardrobe post and found it helpful, I would love to hear your comments, so please make sure to leave yours.
Also, if you are in need of styling advice and help creating your own capsule wardrobe that suits your lifestyle, or if you need your own personal stylist to help you shop each month, you're in luck! I am so excited to now offer my personal styling services! Contact me: [email protected] for more details and pricing info.