It is almost that time again…my favorite sale of the entire year, the Nordstrom Anniversary sale!! I want to help you easily shop & navigate this sale (it can be very overwhelming), plus share helpful tips for creating a budget & plan. That way you're investing in the right pieces for YOU this fall, and not just buying "all the things", you see everyone sharing & buying!
I will be highlighting the best of the sale here on the blog (as I have done the past 3 years), on Instagram in stories, & in my Facebook Style group. I will be sharing an epic in-store try-on this year, plus more at-home try-on's featuring fall essentials, AND maternity/nursing friendly options, and kids as well! I want to help you feel less overwhelmed (there are thousands of items on sale) and shop for the pieces you need to cultivate a purposeful fall wardrobe.
Key Dates of the sale…
July 12 Early Access (Nordstrom card holders only) Become a card holder HERE to shop early + get $60 to spend!
July 19-Aug.4th Public Access (Open for everyone to shop)
Helpful Tips For Making The Most Of This Sale…
I know what you might be thinking…"its the beginning of July, why would I be thinking about fall clothing when I am at the pool with my kids in 90 degree heat?" But this is actually the perfect time to start shopping and save tons of money, AND help you plan & create a strategic wardrobe that you love come fall.
Use this time during the slower, summer months to evaluate your closet. Access what worked for last fall/winter & what didn't. Then get rid of what you didn't wear or like. Don't wait for the busyness of back-to-school and all the fall happenings, start NOW.
Figure out your budget. You always want to go into this sale knowing & sticking to a budget that works for you and your family! Otherwise you will find yourself over buying and possibly feeling remorseful! I
Strategically stock up on wardrobe essentials like premium denim, boots, jackets, sweaters, basics, and a pair of statement shoes (this is what I invest in every year) to help me cultivate a purposeful wardrobe come fall. These are the types of items that I wear day-in and day-out, so they are what I want to fill my closet with.
Use this Nordstrom Anniversary Sale 2019 Essnetials Checklist, to help you plan & shop for the best of the sale AND (sign up here) to get this sent directly to your in-box , PLUS receive lots more helpful tips to save big, and get sale updates you don't miss anything!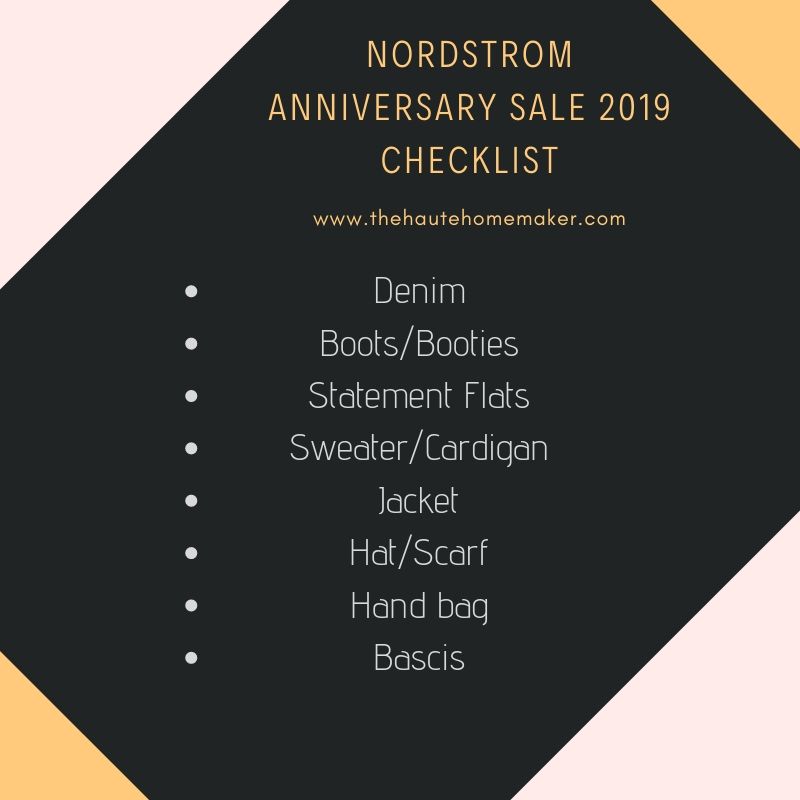 *I will be be hand picking & sharing wardrobe staples like these during the sale. Plus, I will showing you several ways to style all of them in order to seamlessly add them to your own current wardrobe.
Shop early! Popular items sell out quickly, they do re-stock some items for the public sale, but if you see something you love or need, order it right away! They offer amazing free & easy shipping/returns. Don't hesitate, because most likely it will be gone! You can always return it. But there is nothing worse then missing out on something you really needed or wanted, and its gone for good!
What is the easiest way to shop the sale?
I like to shop the sale online from the comforts of my own couch, since they offer easy & free shipping & returns on all orders, but I will be making a special trip to Kansas City to shop the sale in person, which I am excited to cover the best of the sale with you!
I will be updating my Nordstrom Anniversary Sale tab daily (make sure to bookmark this page for instant access) with easy links to help you shop the best of the sale, re-stock alerts, as well as sharing tons of helpful sizing & outfitting tips all with pieces I bought from the sale. As well as the best pieces to invest in this fall, budget friendly vs. splurge items, and Under $50 picks.
I will also be covering a lot on Instagram in my stories, sharing helpful fit info, and try-on's & also links to easily shop on my LikeToKnowIt. My hope throughout this sale is to be a helpful resource to shop, so you can make the most of this amazing sale. Plus, it's so fun for me to do this every year! So thank you in advance for using my links to shop the Nordstrom Anniversary Sale and supporting this space 🙂
Here are a few things I'm excited to shop & share more about July 12th…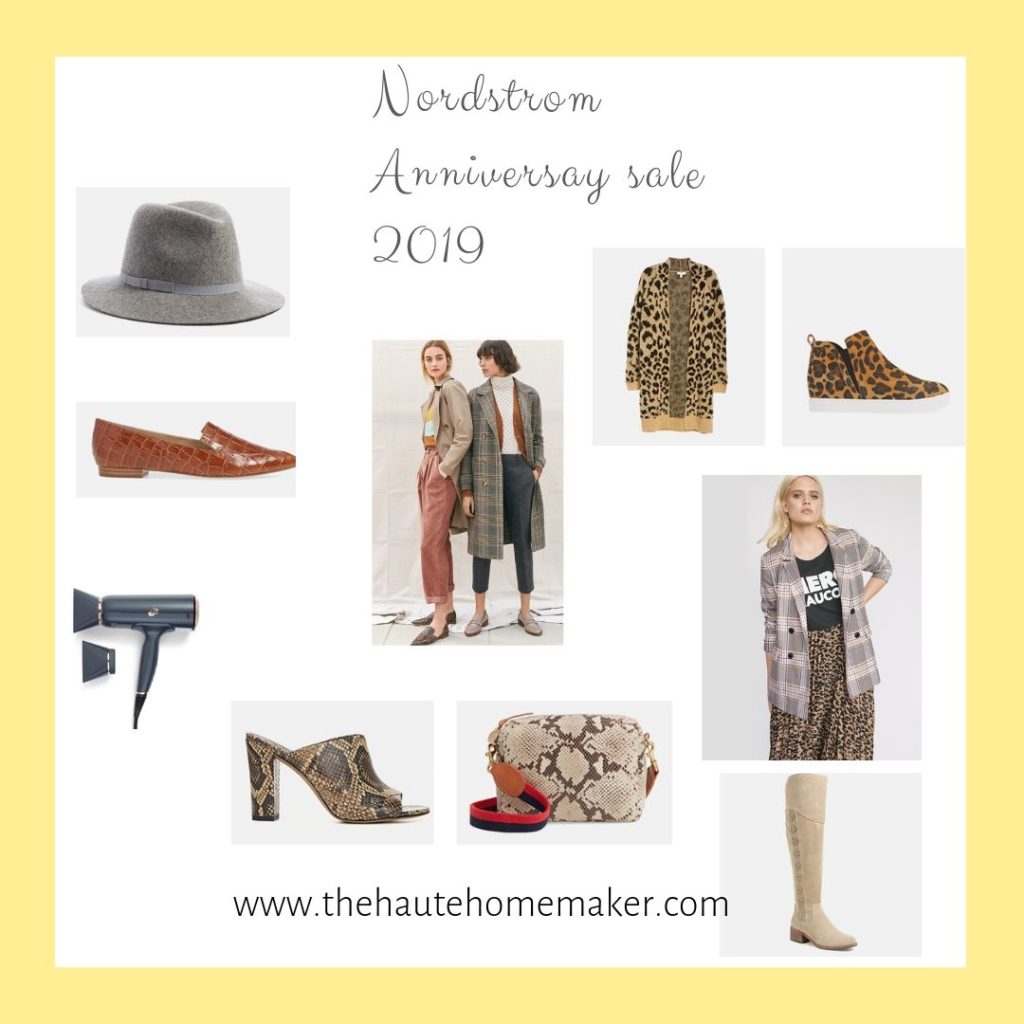 I would love to know what you are excited shopping for this year, or maybe staple pieces you are missing from your closet & looking to buy?! I love hearing from you, leave me a comment below or send me direct message on Instagram.
XO, Sarah