Do you have a great pair of jeans you love in your current wardrobe? In case you're struggling to find the best pair, I've created this helpful fall denim guide 2023 breaking down the best styles, silhouettes and cuts for different body types, lifestyle needs and budget.
Just click on any photos below to shop. I hope this helps you find a great pair of jeans for your fall wardrobe and you feel more confident putting together denim outfits with what's already in your closet.
Fall Denim Guide: Slim Fit Jeans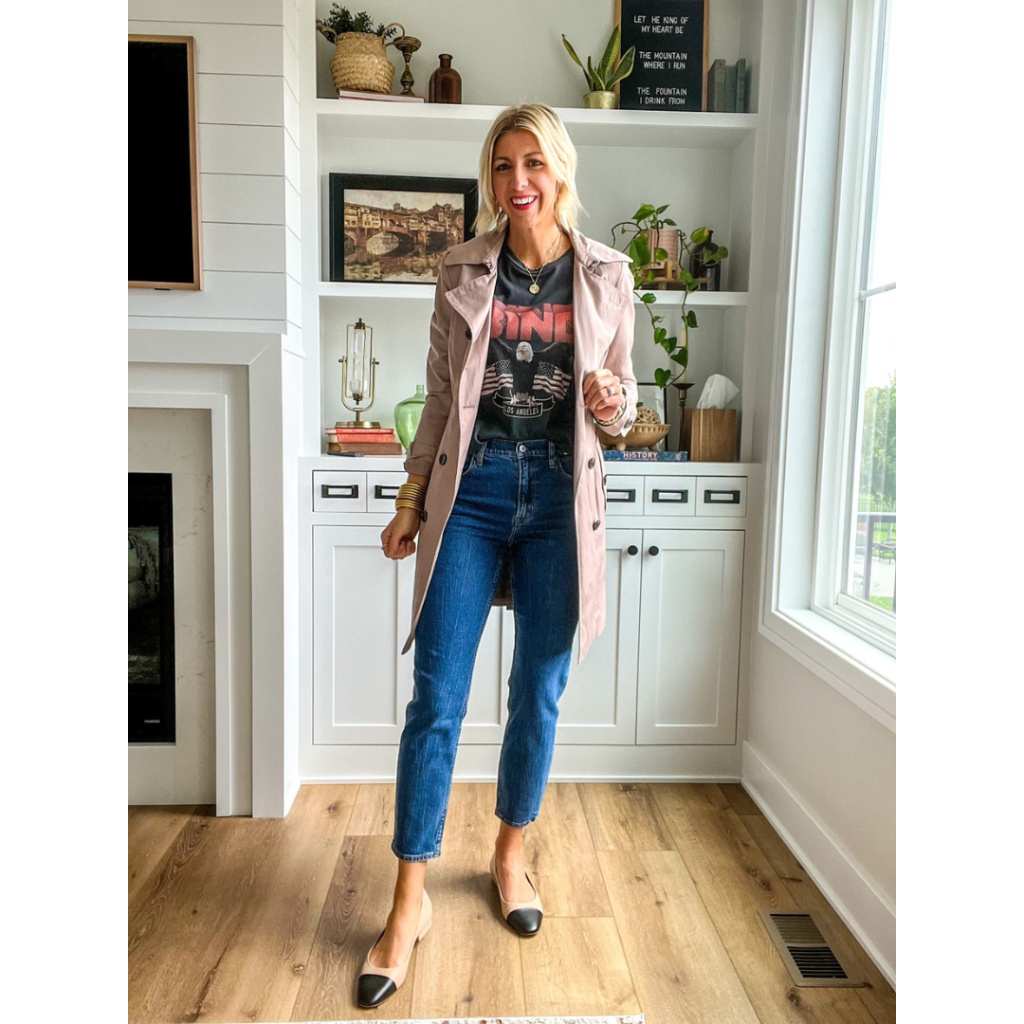 Fall Denim Guide: Straight Leg Jeans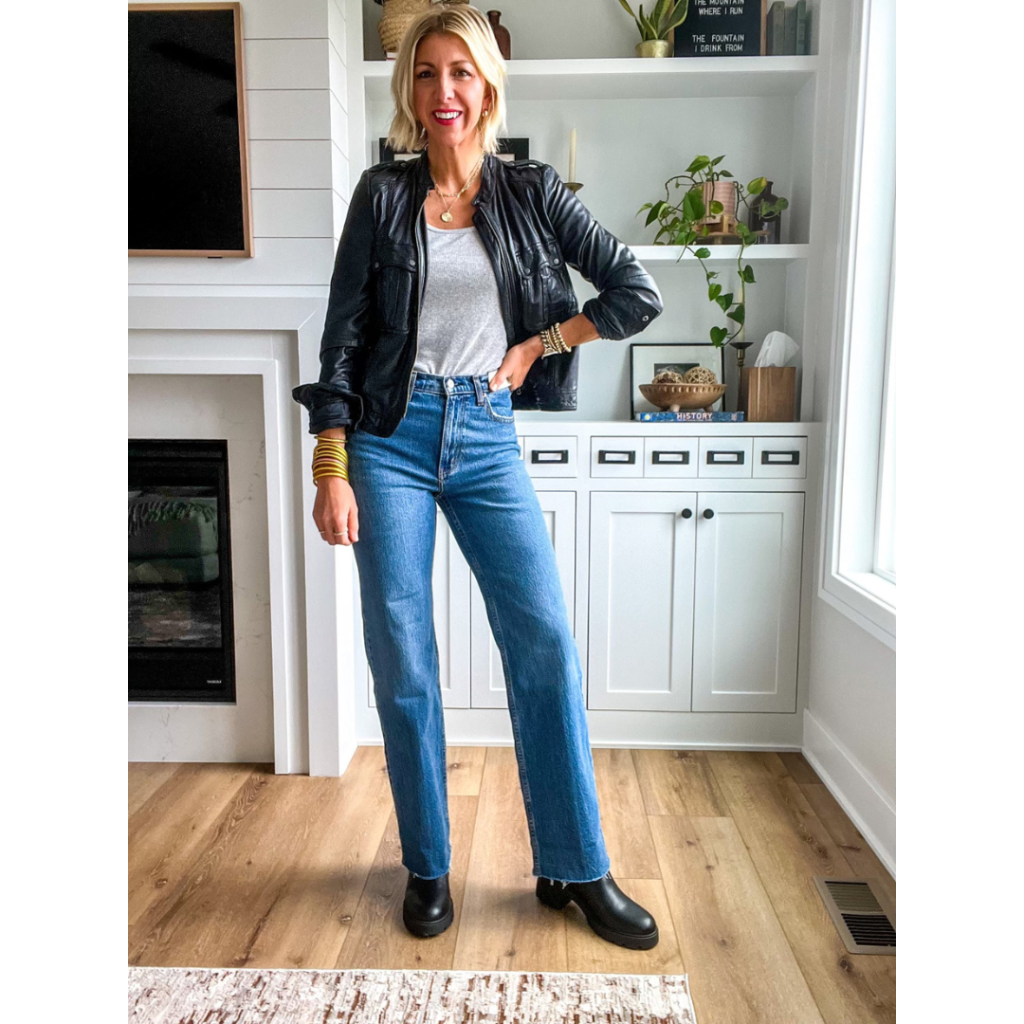 Wide Leg Jeans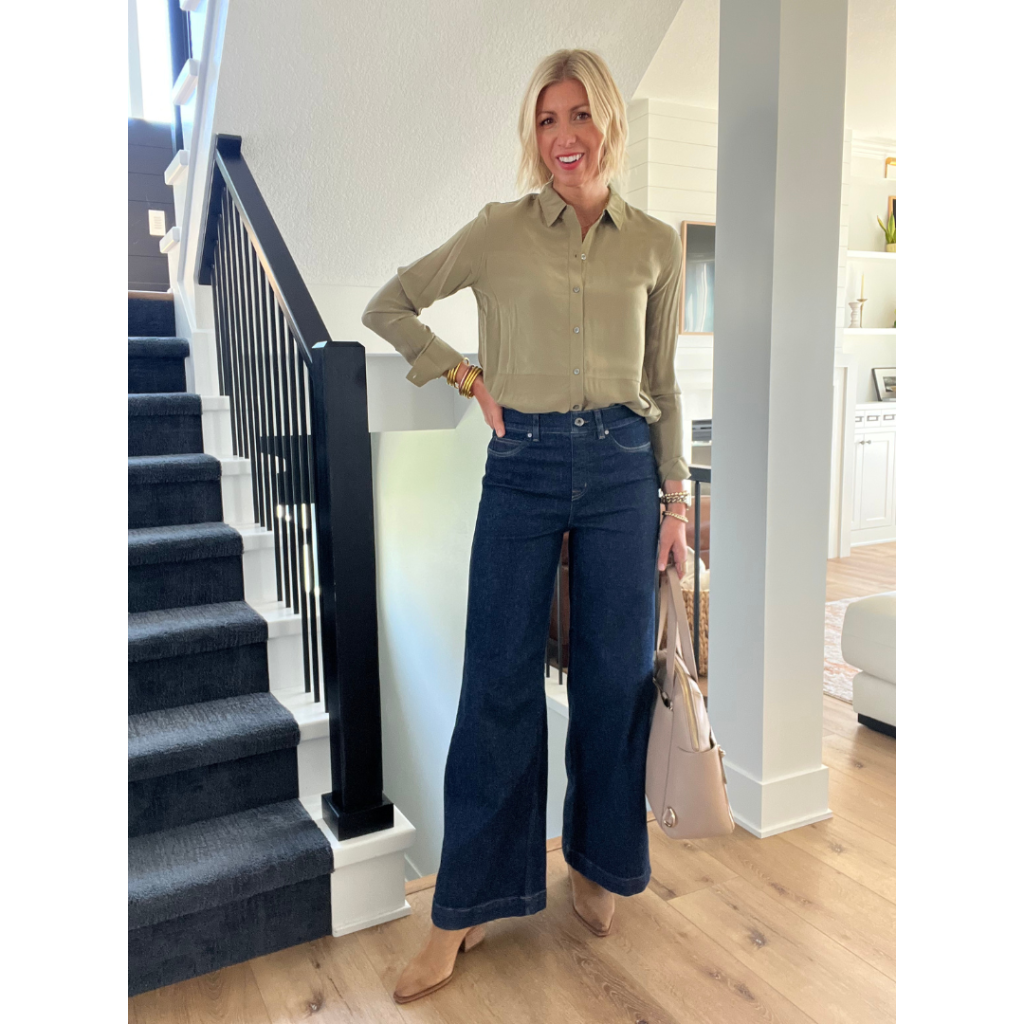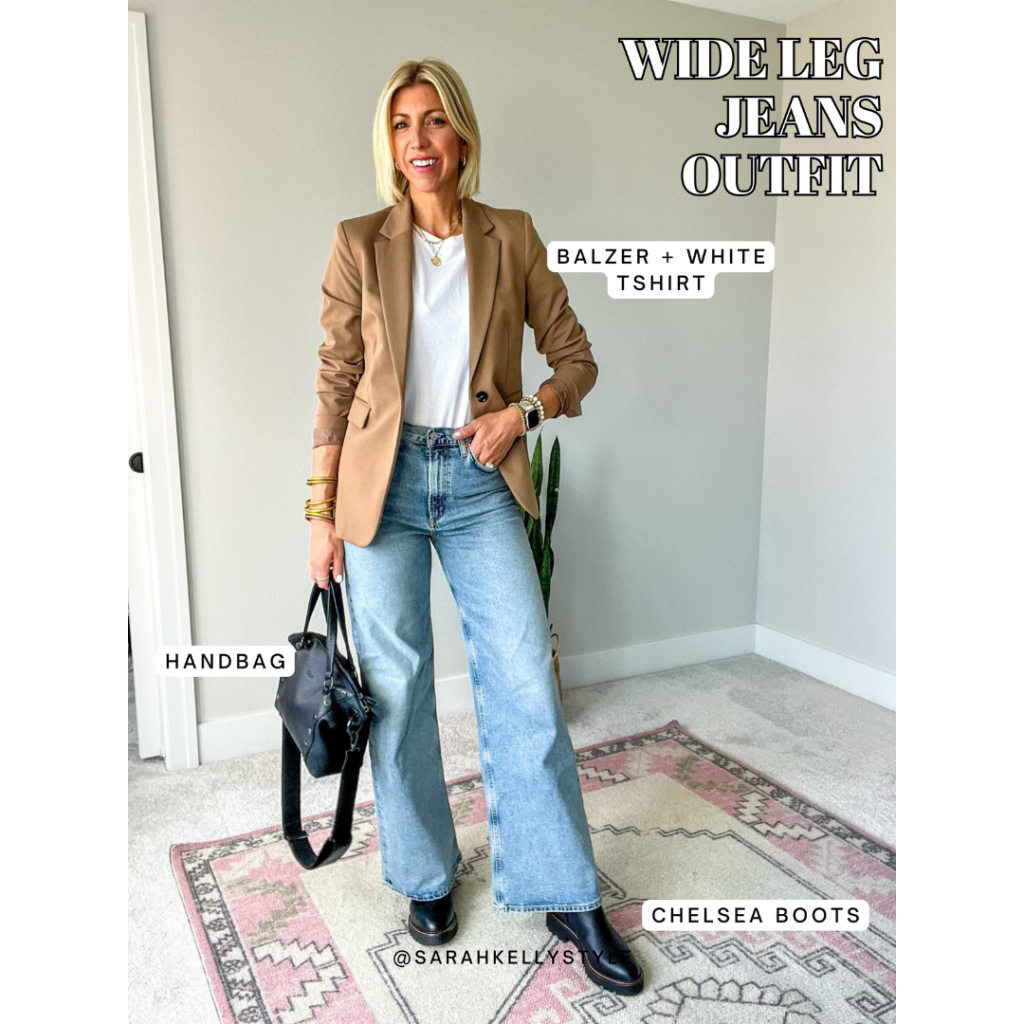 Fall Denim Guide: Bootcut/Flare Jeans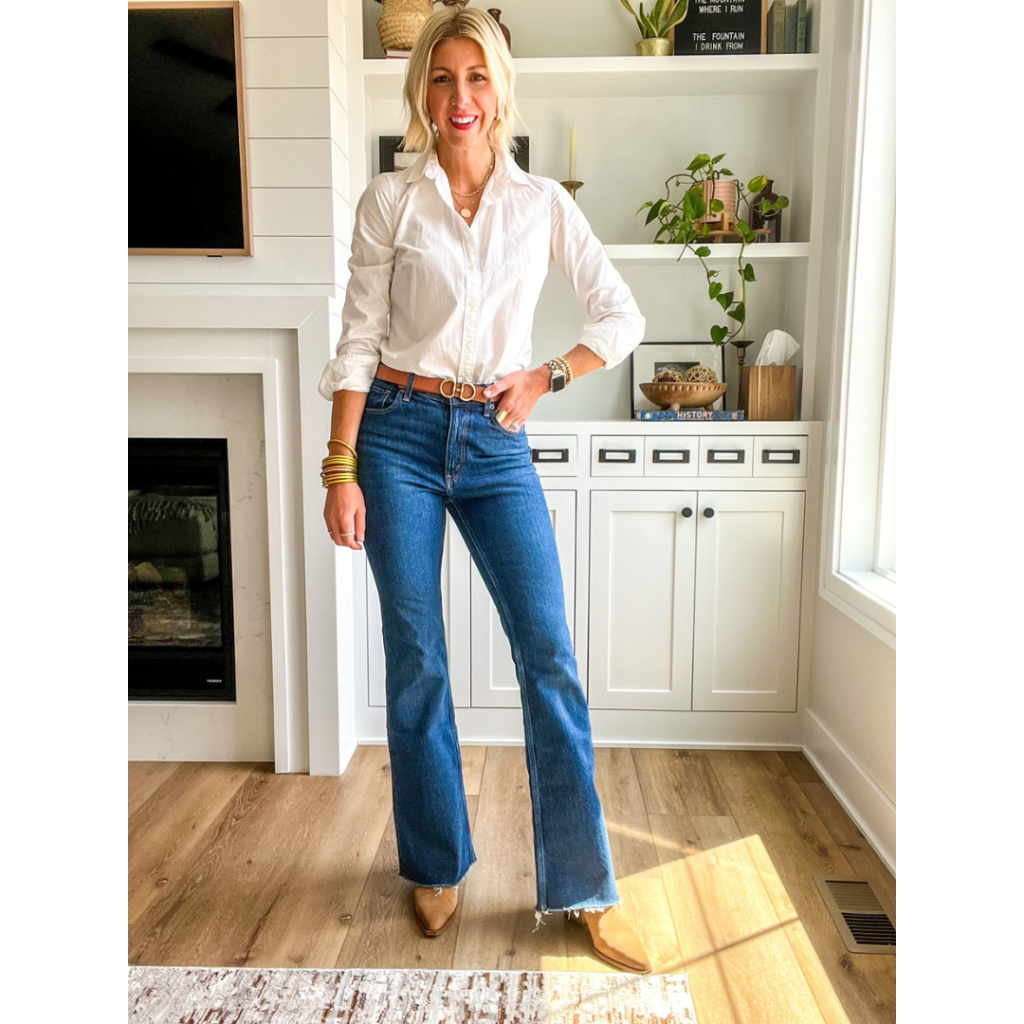 Fall Denim Guide: White Denim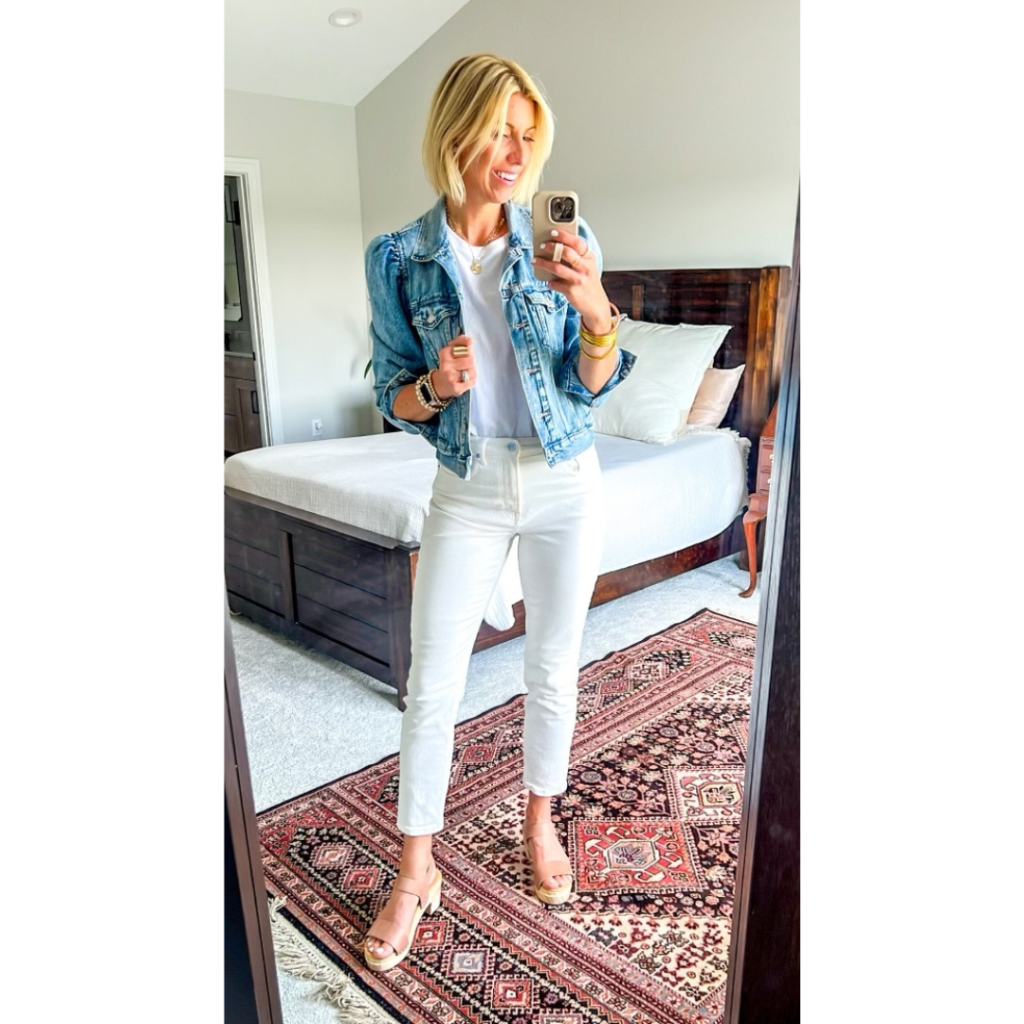 Denim Fit Tips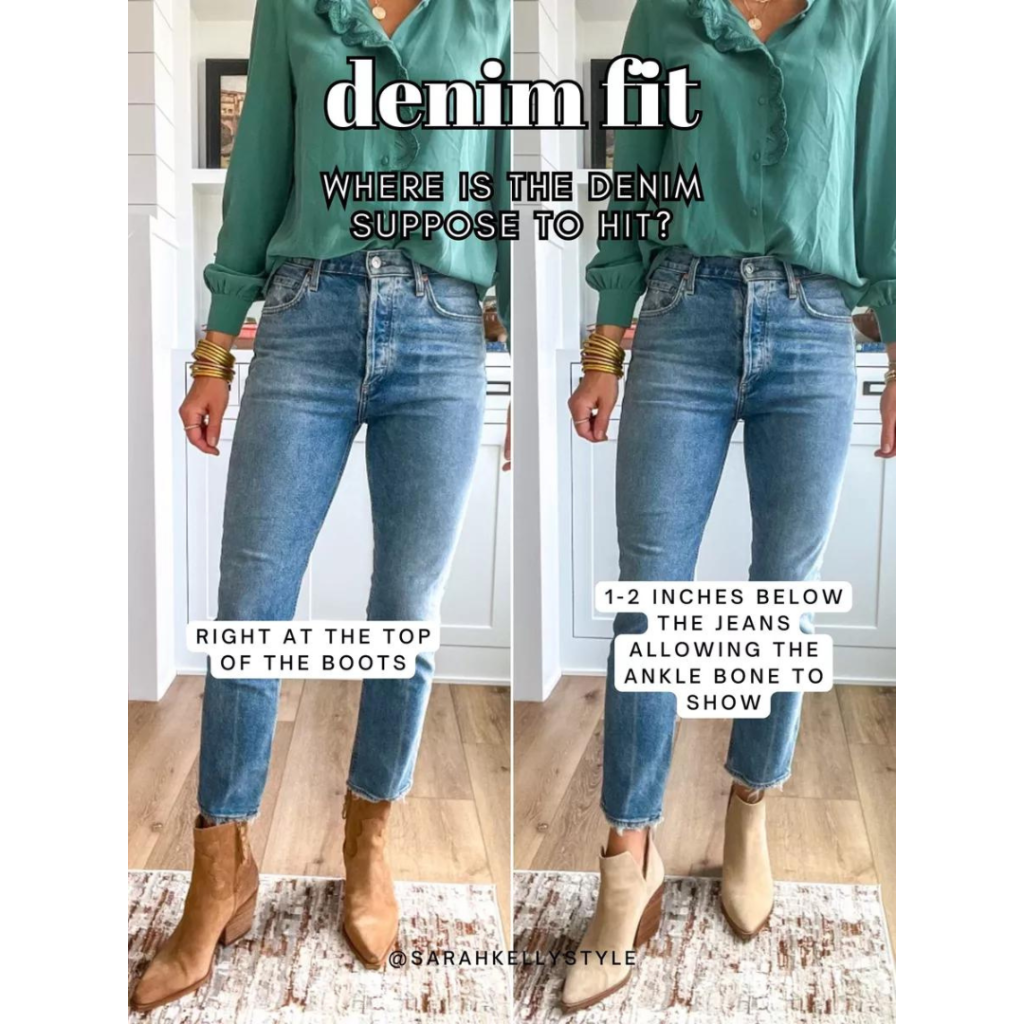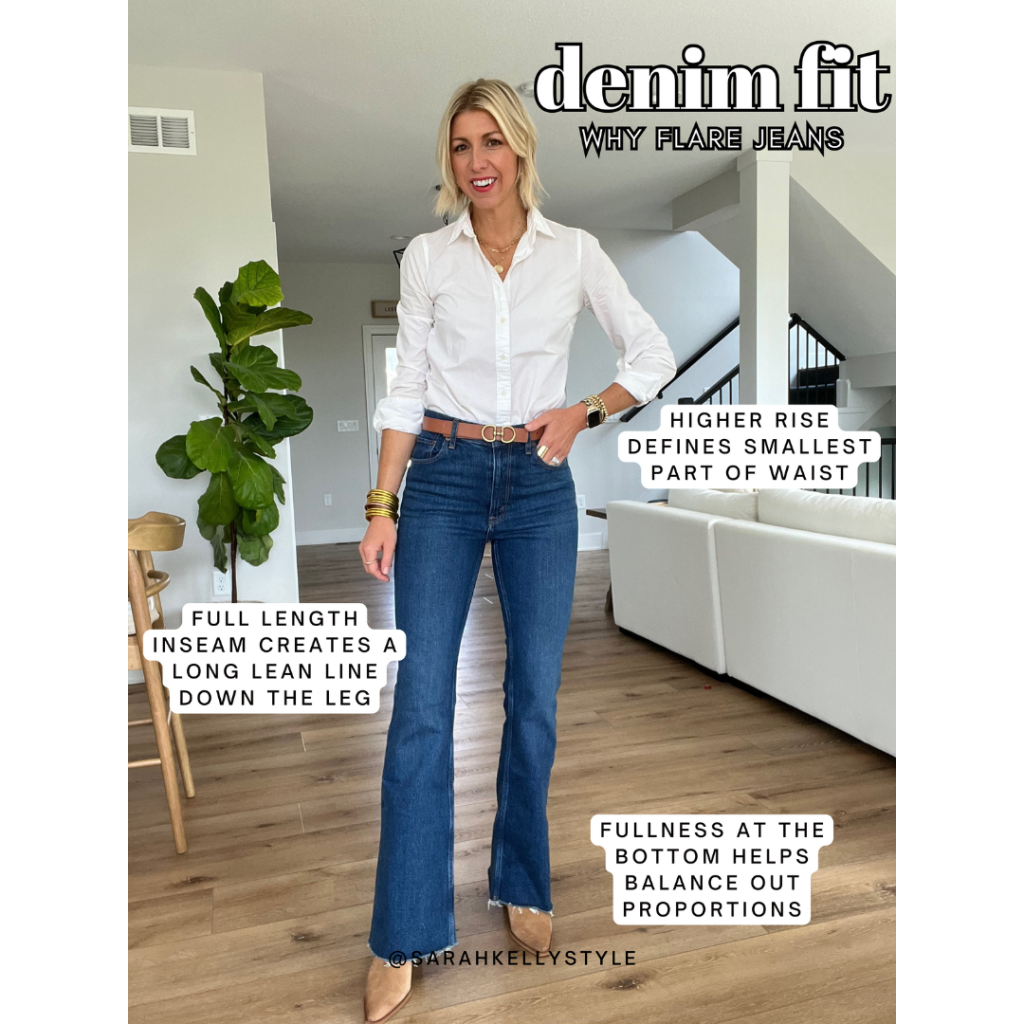 Denim Styles Ideal for Petites (5'4″ or under)

Denim Styles Ideal for Tall Gals (5'9″ & up)

Fit tips to help you find your ideal pair of jeans
High rise denim elongates the legs & conceals a tummy. Anything above 11″ is a high rise. Make sure to go up a size if you carry more weight in your mid section to get the best fit.
A mid rise is between 8.5-10″. Ideal for petites or a short torso.
The ideal length for cropped denim is 1-2″ above the ankle bone. This style is great to show off shoes and boots.
Dark wash jeans are slimming and can be dressed up for smart casual workwear or date night.
For a modern, on trend look opt for wide leg or boot cut silhouettes over tight, skinny jeans.
If you're petite a straight leg or a wide leg can easily be cut or hemmed to customize your inseam length.
In case you need more fall outfit ideas with jeans make sure you're subscribed to my weekly newsletter, Style Made Simple to get the monthly look books.It contains outfit ideas for the entire month, sent right to your inbox!
I hope this fall denim guide 2023 is a helpful resource for you this season as you shop for and assemble your wardrobe. Make sure to check out this outfit guide and essentials checklist for more ways to pull together looks this season.