I am officially 9 months pregnant, and can't believe it! Soon I will be holding my baby in my arms, smelling her beautiful head, and staring into her little eyes…I can't wait to get to know the precious life that has been living inside me all this time. This is what life looks like at 36 weeks pregnant…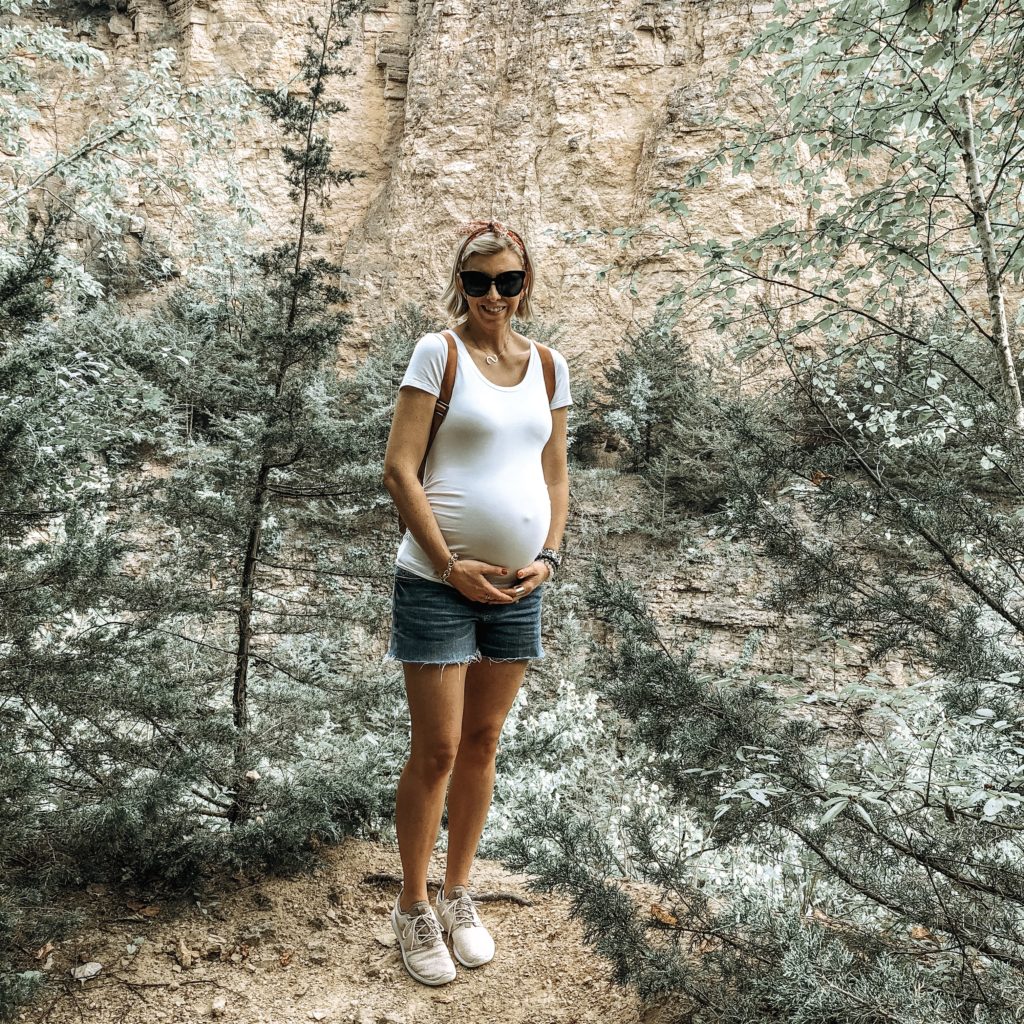 Walking, lifting weights, stretching/yoga 3-4 times per week has felt really good this past month. I am done taking my favorite PureBarre classes until postpartum and I am fully healed, since it is so core focused. I know staying active and moving is helping to prepare me for natural labor & a quick recovery. At this point I just want to feel my best, and listen to my body. If I am tired I rest. But moving everyday has definitely made a huge difference.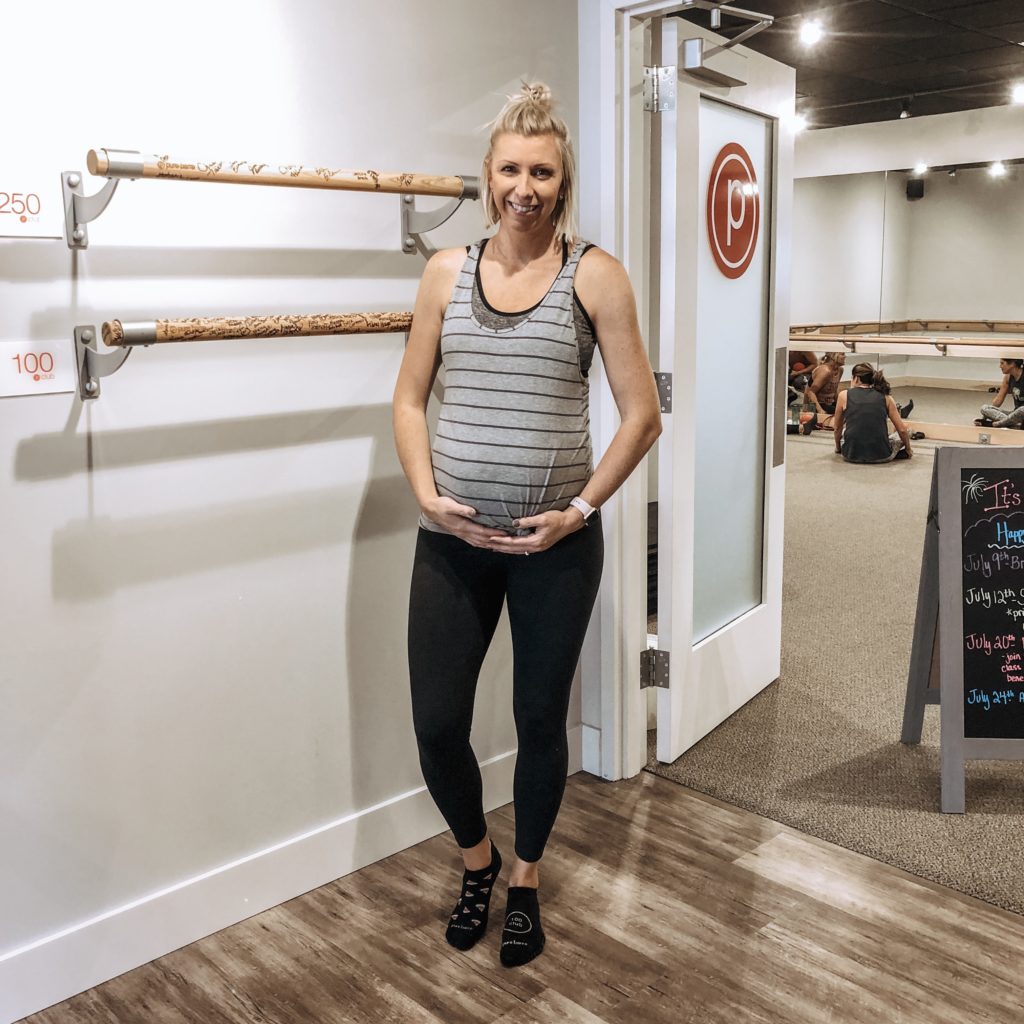 Eating clean in this pregnancy, focusing on whole foods, low in sugar, high in healthy fats & protein, consuming tons of leafy greens, and limiting processed foods has helped me feel amazing this pregnancy, even at 36 weeks! I don't have any swelling, bloating, heartburn, and even little fatigue. I am still sleeping pretty well though the night (7-8 hours) …and it is because of maintaining this lifestyle of choosing real foods to fuel my body, and knowing/listening to my hunger cues throughout my pregnancy.
This book has been an amazing resource for me learning/knowing what nutrients my body needs during pregnancy, plus giving specific examples of what I should be eating, and recipes ideas!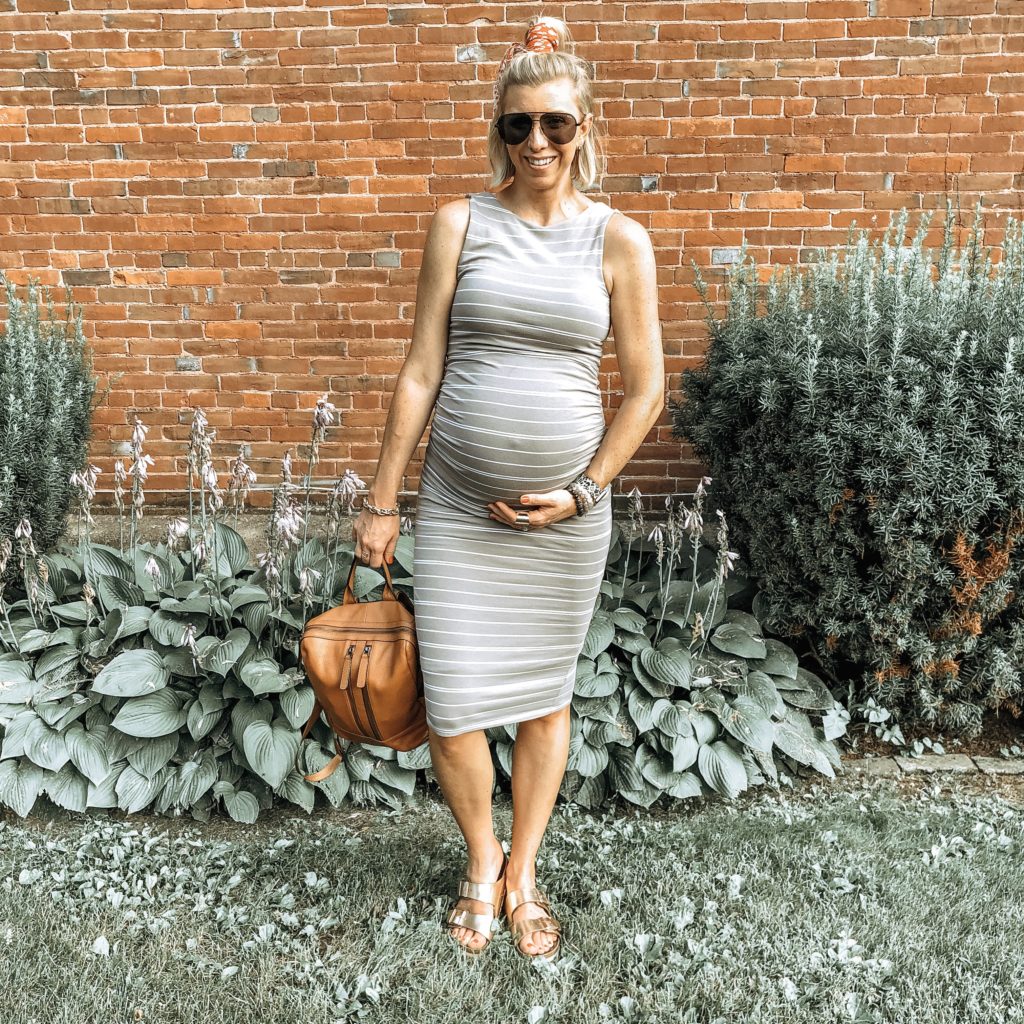 Here are a few things I have been loving wearing lately…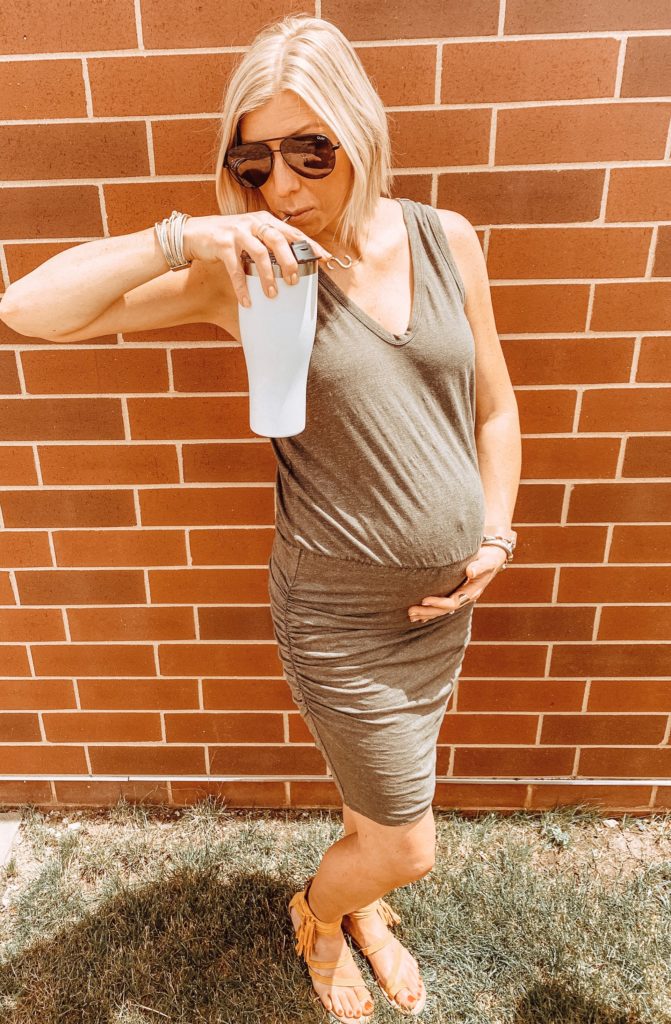 Here are a few of my favorite shoes that are cute AND comfortable for 3rd trimester…

Here are a essentials I am stocking up on to prepare for labor/delivery & postpartum….

Savoring time alone with my husband, and making our marriage a priority is so important, especially as we head into this new season of having a newborn! Not to mention having two older toddlers (5 & 4) to love on and raise up. It can be hard at times, but scheduling regular date nights, making time each day to connect, ask questions, and check-in, has been key for us. We also went away for a weekend, just the two of us to have some undistracted time & fun together before baby comes. If you can make this happen I HIGHlY recommend making this a priority and scheduling something. Because once baby comes it will be hard to have that one on one facetime together for the first year!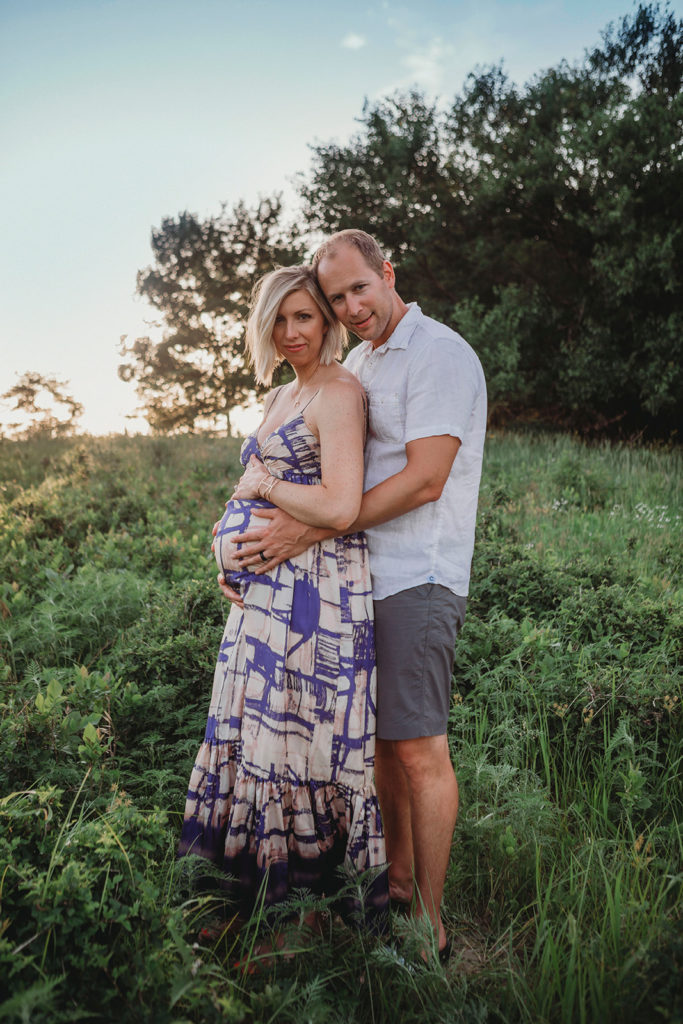 Stay tuned for my next blog post…What you really need in your hospital bag! You can also follow along on Instagram where I will be sharing tons of easy recipes to help feed your family, how to DIY homemade belly/body butter, essential oils to use to help in labor/delivery, and postpartum/nursing essentials.
XO, Sarah